Big pics, big inspiration. In this issue: stunning shots from the Canary Islands and Scotland
ROQUE DE AGANDO, LA GOMERA, THE CANARY ISLANDS

(Feature Image Above)
Tens of thousands of Brits make the short flight to the Canary Islands each year in search of some much-needed winter sun.
But as well as boasting pristine beaches, luxury resorts, and almost guaranteed sunshine, the small cluster of Spanish islands located off the west coast of Africa has another ace up its sleeve: it's a motorcycle touring paradise.
During the making of this issue of ABR, editor James found this out for himself during a week exploring Tenerife, Gran Canaria, and La Gomera with Edelweiss Bike Travel.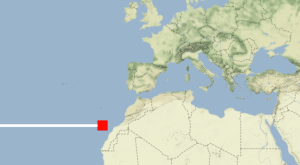 And it was on the smallest of these islands, La Gomera, that he turned a corner and was met with the magnificent sight of Roque de Agando jutting into the sky amid a landscape carpeted by forest.
It was a timeless view that could have been lifted straight from the pages of Sir Arthur Conan Doyle's The Lost World, well… apart from the smooth strip of tarmac that meanders its way along the ridgeline.
Roque de Agando was a breathtaking place to ride and one of many motorcycle touring delights the Canary Islands had to offer. You can read all about James' adventure on page 70.
---
A939, LECHT ROAD, SCOTLAND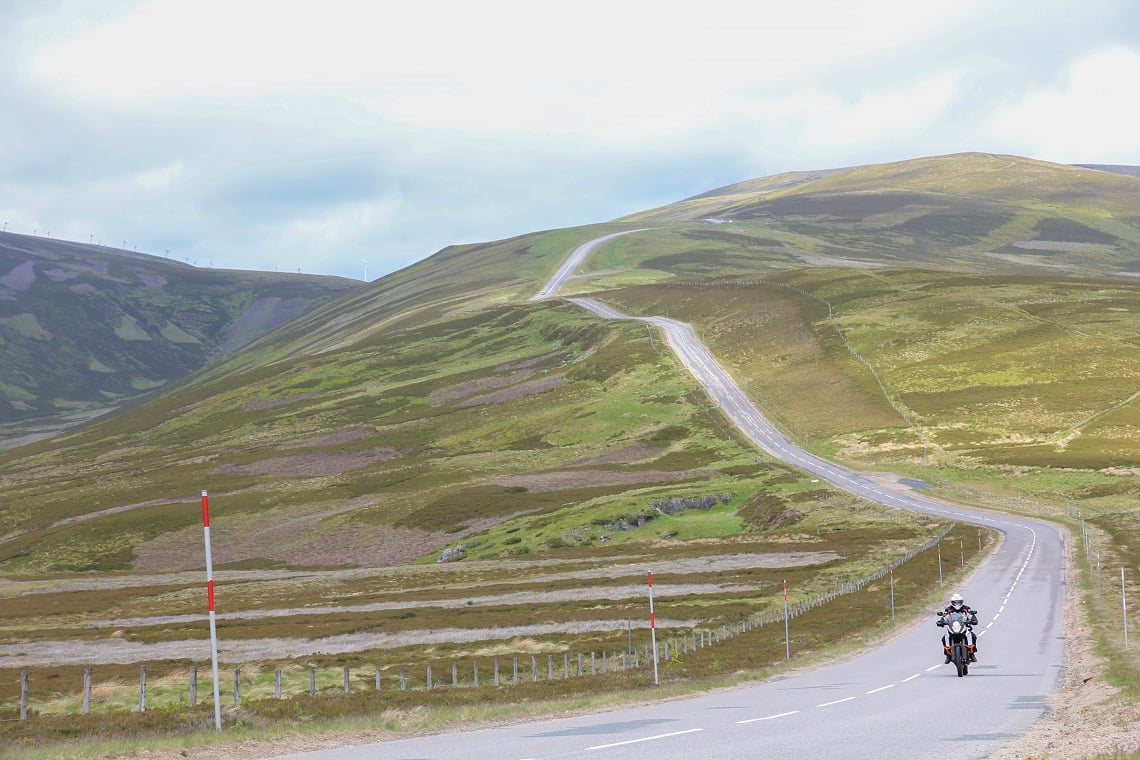 Scotland boasts some of the most spectacular riding Britain has to offer. So, it's no surprise that when spring and summer roll around, you'll find plenty of travellers heading to popular hotspots in the West Highlands in particular in search of spectacular views and even better roads.
But point your front wheel towards the southeast instead and you'll discover the Cairngorms, the largest national park in the UK and a spectacular place to ride a motorcycle. And while it's by no means undiscovered, it's easy to find relatively traffic-free areas despite the brilliant riding on offer.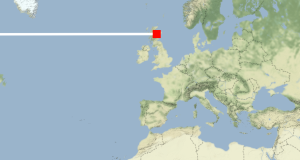 For example, ride the A939 (pictured) from Ballater, which sits in the heart of the Cairngorms, to Nairn on the east coast, and you'll discover a rollercoaster of a ride that rises and falls through a mesmerising landscape.
If you fancy riding the best roads Scotland has to offer, get in touch with Mad Hatter Motorcycle Adventures, a tour operator dedicated to providing bikers with two-wheeled memories that'll last a lifetime.
To find out more, head over to: www.madhattertours.com/scotland22.