The game is up, finished, over. I've grown a beard and dusted down the old leathers, I'm back to being seriously badass.
Mind you, that's just on sunny weekends and during those few hours after I've taken my youngest son swimming and before picking up my 84-year-old mother for a weekly stroll around Marks and Spencer. Have you noticed how family matters play hell with a busy badass schedule?
Anyway, despite my best attempts at denial, I've finally accepted all the indisputable empirical data which points to marketers and products having won the war to control our malleable self-image. Most of the major battles in this campaign were lost many years ago during the days when the Marlboro Man glorified both the macho making and health and fitness benefits of smoking tipped cigarettes.

And I'm sure there are a few of you reading this who'll remember how irresistible you felt having followed Henry (Cooper) and Barry's (Sheen) advice to saturate your Crombie with Brut.
More recently, I've watched the outdoor industry convince a whole generation that they will become world-class Himalayan mountaineers if they simply buy a jacket featuring an enhanced plastic waterproof lining.
These days there's absolutely no need to commit to anything when, for a couple of quid, you can buy into a lifestyle. 'Never Stop Exploring' feels more like a reference to what action you should take when rifling through the shelves of a famous outdoor brand store in Covent Garden rather than working out a new lineup Everest.
Which brings me to the Ultra, my recent acquisition of facial hair and the rediscovery of my leathers from a previous Harley phase back in the early 1990s. It would be fair observation, dear reader, to state that the big HOG experience has grown on me, figuratively and literally. And as it's now time to return the ABR test bike it will, as a two-up tourer, be seriously missed.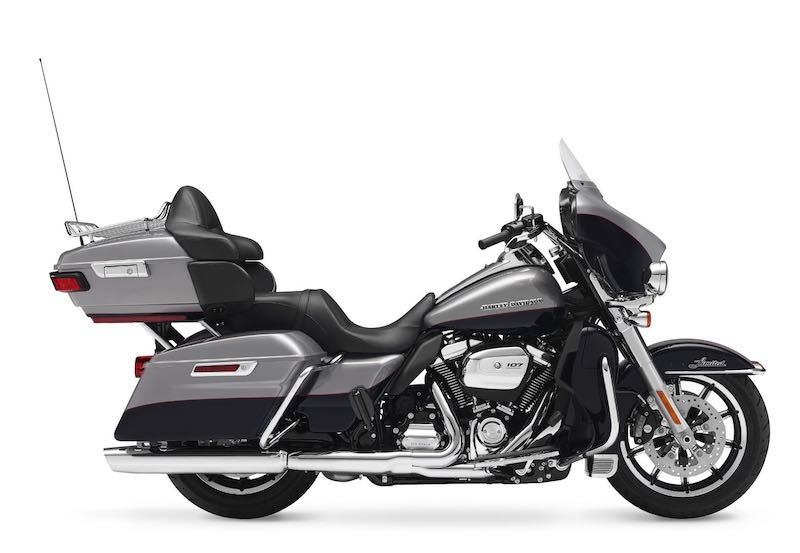 I've made the point many a time this year but when it comes to keeping a smile on your pillion's face there's little to better the Ultra. Long-distance road touring becomes a comfortable pleasure for both of you, and that's the idea, eh.
From a solo riding perspective, the teary farewell may not be so gushing but it has to be said that I've enjoyed my time in the HD saddle and the improvements in engine and suspension performance on the current 2017 touring models have made for increased enjoyment and comfort all round. Let's put it this way, if my future travel plans did not involve any off-road riding or a pillion I'd think seriously about a Harley, though I doubt if I'd go for the Ultra.
Love them or hate them there can be little argument that riding or owning a Harley has probably more of an emotional impact on the rider than any other motorcycle brand. For instance, what other machine would have a 58-year-old grandfather growing a beard for a moody photoshoot…and having a great time in the process?
P.S. Photo credit goes to a grieving Mrs Davies