Fred Leeming and David Lindesay-Bethune get inventive as they're stranded in the middle of the Pamir Mountains with a cracked sump and a DR650 that won't budge.
"No no no no no, f**kkkkk."
I looked on in a sort of stunned silence as Dave panicked helplessly. What else could he do but swear at the oil that was gushing forth from the bottom of his bike onto the sand below? This really felt like a 'game over' situation.
We were 4,000m high in the Pamir Mountains; an hour's ride in either direction to any form of civilization. We hadn't seen another car all day. The next mechanic was about 150 miles away, and the Suzuki's sump had just cracked.
How had we got ourselves into this situation? Well, it was through a series of rather fortunate, and unfortunate events that we were 10,000 miles from home in the heart of Tajikistan, without a bloody clue what to do next.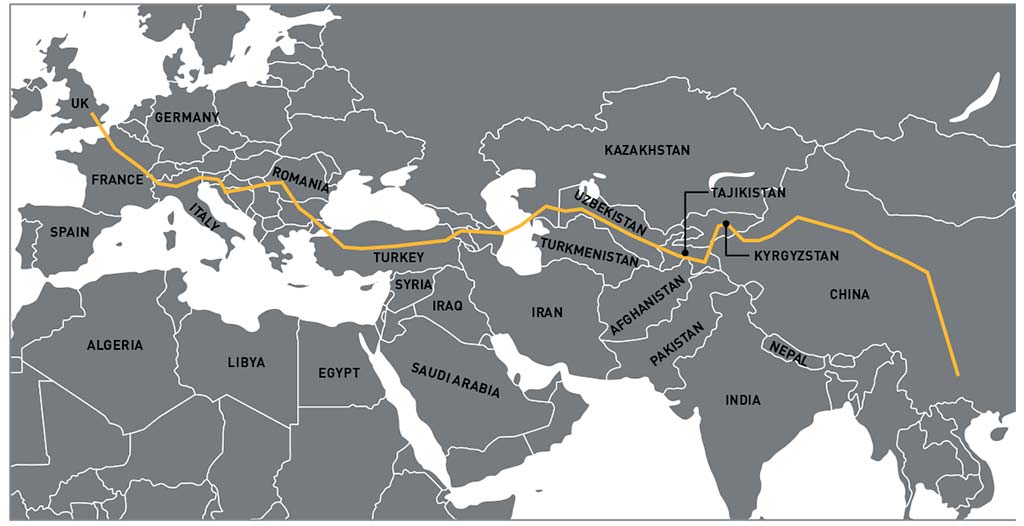 Like all great stories (and journeys) it's best to start at the beginning. The idea for this trip stemmed from an epic ride through the Himalayas in India four years ago. We'd had such an amazing time but, by the end, we knew that six weeks was not long enough, and we were determined to do something bigger.
I'm not going to sit here and preach to the converted on why motorbikes are the best way to travel. It was always clear to us that it had to be a two-wheeled adventure, no doubt about it. We just had to pick a route.
We were keen to start from the UK; so that ruled out the Americas. And my brother had already bagged the long way down to South Africa three years previously; our best choice was to head east.
We toyed with the ideas of Mongolia and Russia, but we were truly captivated by China; it seemed like a country far less explored than others. Due to the excessive (I mean seriously excessive) paperwork and bureaucracy, many give up on the idea of travelling there, let alone by their own mode of transport.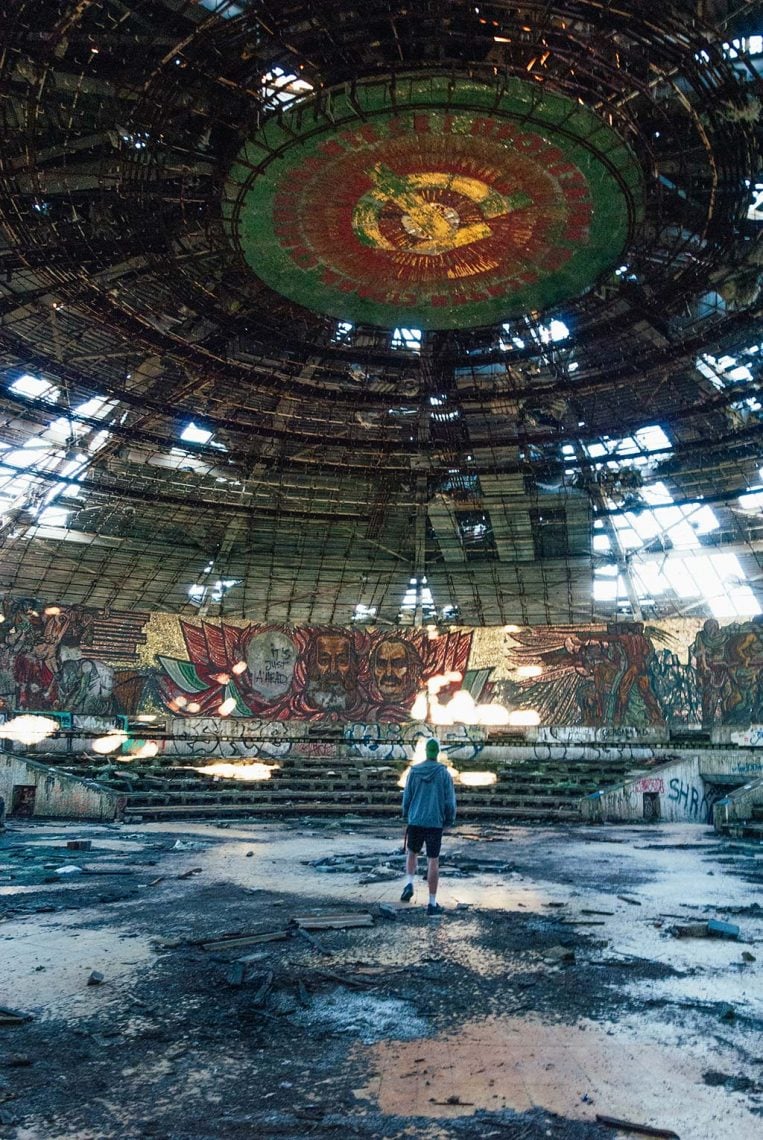 We were working on a tight budget, and if there is anything I'd like anyone reading this to take away, it's that these trips are not just possible on a shoestring, but infinitely better! We were working with £7,000 for six months of travel.
We had no sponsorships that provided us with the state-of-the-art kit (apart from a GoPro arranged by the amazing Opihr Gin, ahem), or brand-new bikes. We were to complete this off of our own backs, and camping on well over half our nights would really helped us keep costs down.
We had both bought bikes which, like us, were born in the early nineties. Many of our friends berated us; surely, they'd break, and surely, we'd fail. But sometimes the best part of these adventures is the uncertainty. There's something exciting about not knowing if you can reach your end goal.
Without this factor of doubt, it's just a road trip. Furthermore, as we have definitely discovered, bike breakdowns create amazing stories, push you further than you could have intended and provide the perfect opportunity to meet new people.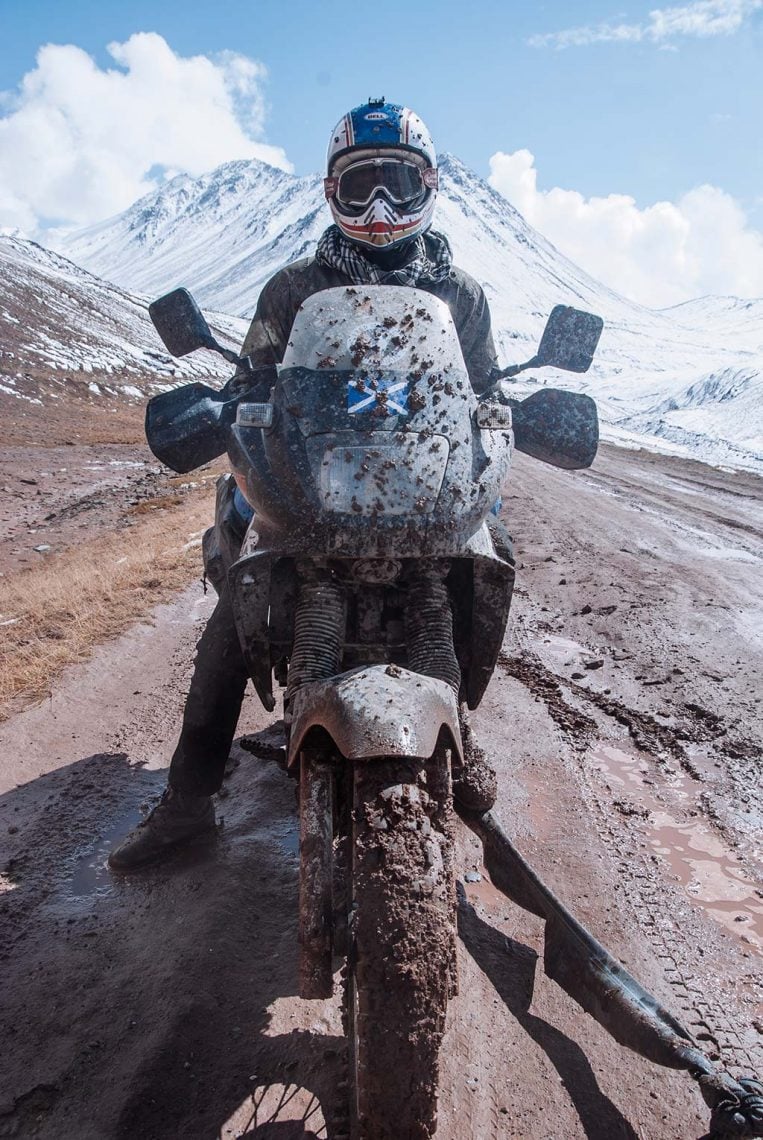 We started off in typically haphazard fashion, cementing our 'two idiots, two bikes' status by waking up on our leaving day with a flat-front tire on my Kawasaki (I'd slightly nicked the tube putting a new Heidenau K60 on the previous day), meaning we missed our ferry.
Many of you reading this will probably have more experience of riding through Europe than I have, so I won't dwell on this part, but damn, do the Swiss and Italians know how to craft roads! It was the perfect opportunity to test out our bikes and really get used to them.
We had great fun racing (without telling them) BMW R1200GSs, easily convincing ourselves that our much older, much smaller bikes were far superior. By the time we reached the Balkans, we were really starting to crave some off-road so that we could see what our Enduro bikes were made of.
Romania provided us with our first opportunity to leave the tarmac for a whole day, and I was determined to maintain a high-speed through Transylvania in fear of being mauled by a great grizzly bear. A completely rational fear, right?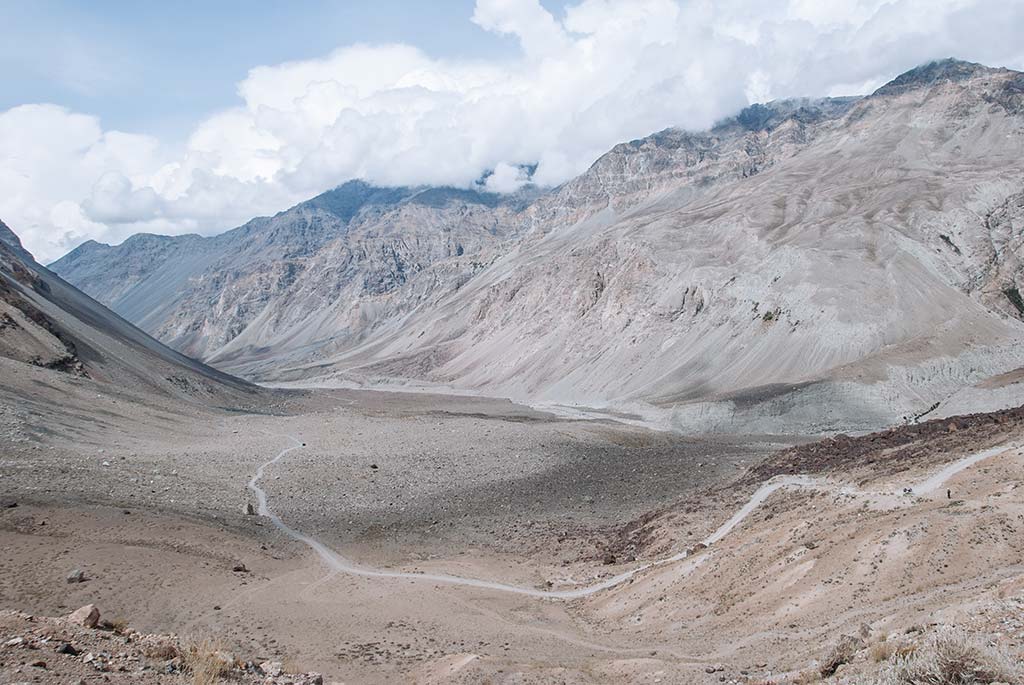 A real highlight of Europe, however, was the insane Buzludzha monument. Built in 1981 in the heart of the Balkan Mountains by Bulgarian communists, once upon a time, it served as their headquarters but it has now fallen into disrepair.
It is a truly remarkable place, and if you have the balls, you can break into the sealed-off building through a hole in the ground and marvel at the communist art and mosaics of the ginormous inner hall, juxtaposed against the modern graffiti.
It was here where we encountered our first mechanical problem. We got a bit over-excited and boisterous arriving at this deserted monument, that we ignored the tarmac road that led up to it, and instead ventured up a very steep dirt footpath, which led to the destruction of poor Dave's clutch.
We limped the bike over the border into Istanbul where the mechanics easily replaced the faulty part and rebuilt my leaking rear-shock (turns out I'd been a bit over-zealous in Romania…) in 24 hours. In Istanbul 'anything is possible' we are told.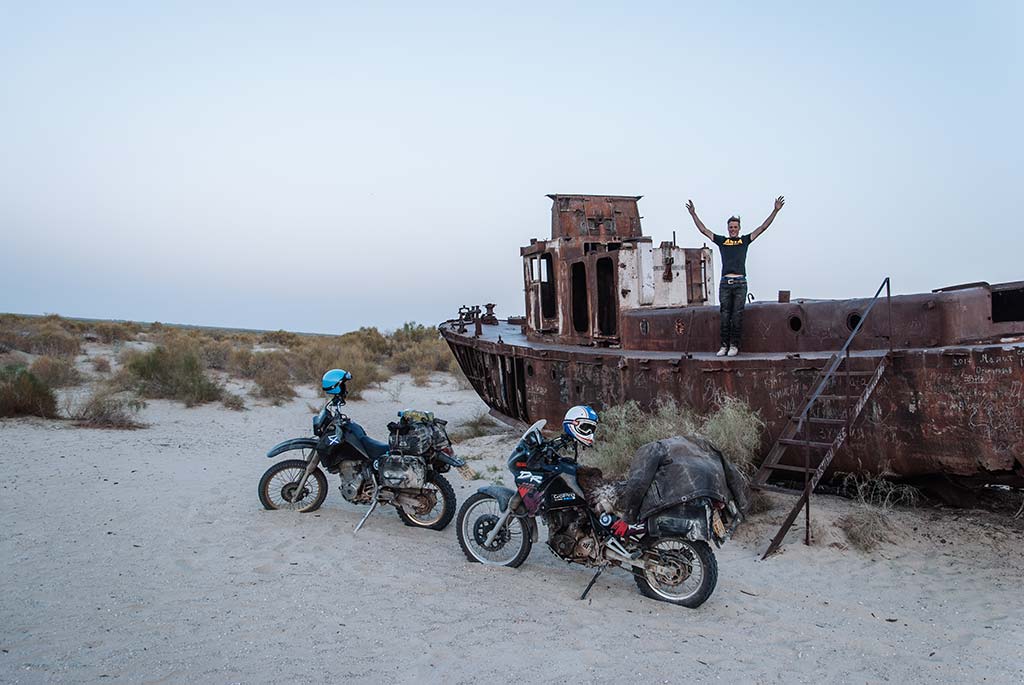 Turkey was a revelation to us. It marked the first real cultural change on our trip, but also provided us with some immense riding. On our first few days, we were a bit disappointed, as we were stuck on motorways that took us away from Istanbul and towards Cappadocia.
But, if you've never been to this small nature reserve in central Turkey, it's a must visit. The place is magical and famous for its arid landscape, filled with valleys of conical shaped rocks, and ancient cave systems. We managed to find a secluded cave, where we set up camp and harked back to our Neanderthal roots for the night.
If you wake up early enough, you can catch the sunrise, which is accented with hundreds of balloons taking to the sky for dawn flights. Better yet, take one yourself!
We trundled onwards to the northeast of Turkey, which really surprised us. It's a very mountainous region, unlike what we had seen so far. We had spoken to some locals, and they had recommended some amazing hardly-used dirt roads that cut right through the countryside.
We were treated to lush green valleys and rolling hills, with nobody but the occasional farmer around. Turkish hospitality is legendary, and we can attest to this. We were often stopped, one time to sit and enjoy a farmer's cucumber harvest, another to join a soldier's 'going away' party.
These roads led us to the Karanlik Kanyon (Dark Canyon); a dark, rocky valley with immense walls rising high into the sky. A road is cut out of the cliff face, with a huge torrent of water raging below, it was incredibly spectacular. The road turns into a tunnel network, with the occasional arch to provide light, as well as a view onto the canyon. Quite a feat of engineering.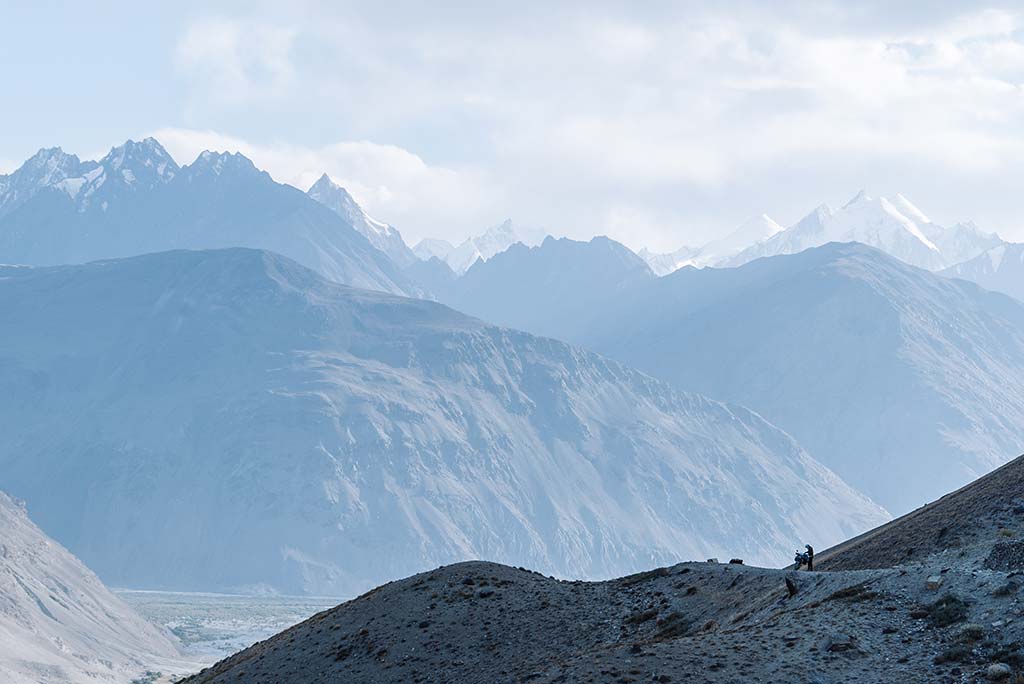 Overall, North East turkey was hugely enjoyable, and it's certainly a part of the world we will be back to explore on the bikes. There are many dirt tracks criss-crossing over hills and through valleys, which you can enjoy ripping about on, with fantastic views to go with it (if you can take your eye off where you're going!). You'll even find the recently dubbed 'world's most dangerous road' there, the Bayburt D915.
Our next stop was Georgia, and I'm really keen to give this country an honorable mention. Not only is the food delicious and the beer cheap, but the opportunities for adventure are endless. What we really loved about Georgia, is how accessible its remote areas are. Now this might sound slightly oxymoronic, but hear me out.
The northern part of this country is defined by the Caucasus mountains. There are many well-tarmacked roads that lead up into the foot of this range. These roads are easy to spot on a map, and will quickly turn to mud, dirt, and gravel. At this point, only enterprising 4x4s and adventurous bikers carry on.
The rewards are high. You are treated to medieval villages, overlooked by huge, snowcapped mountains. With a little bit more searching, we also found ourselves a construction road that gave us about 100 miles of pure epicness along the Russian border.
The only other vehicle we saw was the great bulldozer that had graced us with this magnificent road. If we weren't due to cross the Caspian Sea so soon, we could certainly have stayed longer and discovered more, but we will be back!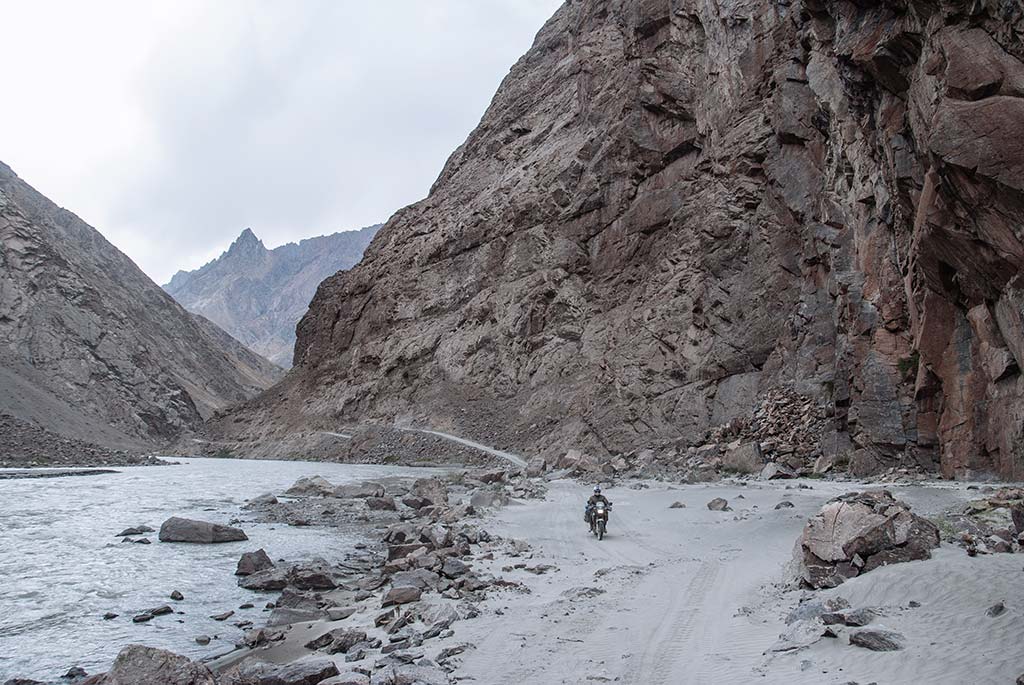 Crossing the Caspian Sea (a 48 hour ordeal in itself) landed us in 'The 'Stans'. At this point, I think its best to jump forward to Tajikistan, host to the Pamir Mountains, and the most incredible two weeks we've had on the trip so far.
We left Dushanbe feeling a little anxious as we hadn't managed to get some parts we wanted, due to a three week delivery time, to fully fix one of the bikes. But we set off on a wing and a prayer for the most formidable section of our journey.
Arriving in Khorog, we'd hoped to get visas to allow us into Afghanistan, but the costs kept mounting and we had to abandon this idea. Instead we crafted ourselves a route that snaked back and forth, and back and forth again leaving almost no road uncovered in the region.
For the first two days, we followed the Afghanistan border into the Wakhan valley, camping where we could on the side of the road. By chance, we found ourselves a lovely little spot with a small pool next to it, which we were delighted to find was a hot spring.
Quite a surreal experience sitting in our own natural hot tub underneath the Milkyway listening to a bit of Pink Floyd! Waking up the next morning, we were also informed that there was a Taliban outpost that sits about 10 miles away, and that we weren't technically safe there… oops.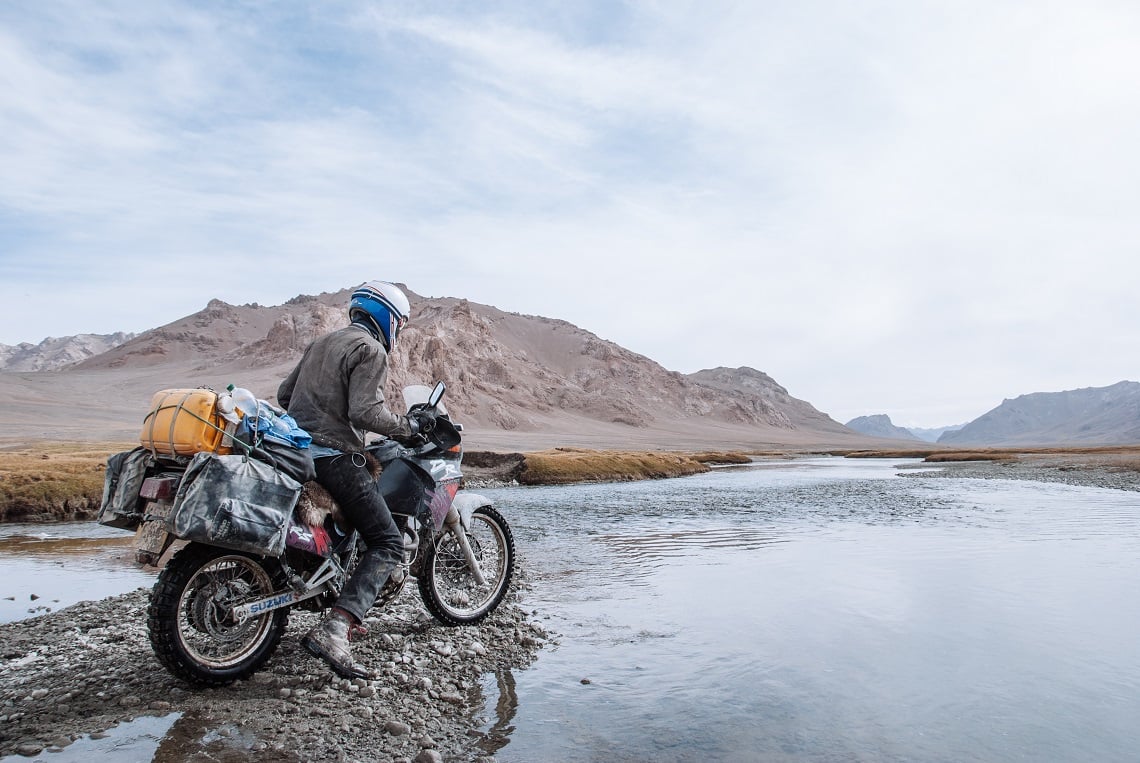 We turned off the well-beaten track towards Zorkul Nature Reserve. This started a mesmerizing two days of travelling across huge, wide pastures between giant snow-covered peaks. We only saw a few herders in the two days it took us to cross, but luckily, we had stocked up on lots of food and invested in a 15-litre jerry can.
The temperatures started to drop here as we climbed to over 4,200m. At one point we were waking up to frozen water in our bottles. We realised our sleeping bags were not quite up to scratch, as we both went to sleep wearing thermals, hoodies, and beanies.
Next up was the route north towards Kyrgyzstan, via the Bartang Valley. It's a relatively un-travelled road, and to be honest we weren't entirely sure it was possible due to high rivers.
A failed attempt would have meant backtracking about 380 miles or so, so there was a fair bit at stake! We knew the first half should be simple, with villages dotted every 5-10 miles for the first 90 miles, the next 90 were uninhabited, and we had no idea what to expect.
The Bartang valley route is described as the most varied scenery you can experience in the Pamirs, and we can really attest to this being true. Soon after setting off the valley walls closed in on us. They are huge, monstrous slabs of bare rock that tower above you.
The road itself is single track, and most of the time we'd have a cliff to one side of us, and the roaring river on the other. The quality of road varied, and a large amount of the time we were riding along compounded rubble that had fallen from above.
This often meant for quite tricky riding as larger rocks can throw you off balance a little – not perfect considering the torrent we were riding next to. These types of roads were tyre-killers, and even though we both had our tyre pressures as low as possible, every bump was hit with bated breath.
On our second day, dark clouds were gathering, and for the first time in the trip, it started snowing. We'd reached a plain where the valleys had opened up and we were treated to an absolutely mesmerising panorama of dark mountains shrouded in blue and white clouds. We spent a lot of time taking photos and biking about rather aimlessly before we decided to 'crack on'.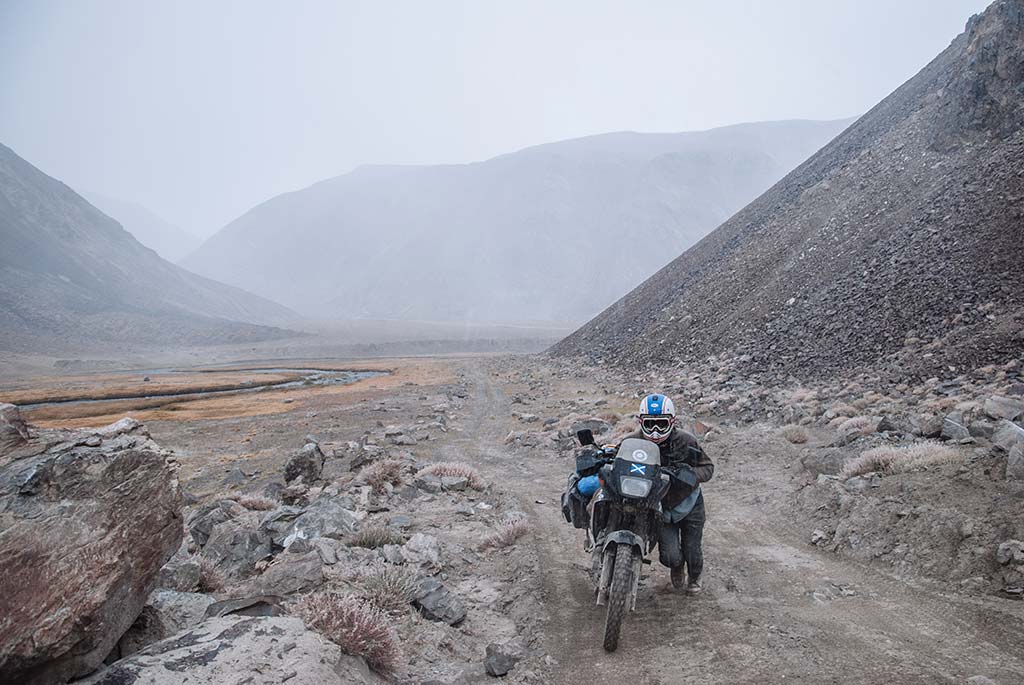 It was this decision that started off a sequence of events that led to our greatest moment of the trip so far, and brings us nicely to where we started this story off. Riding along a dusty track at quite (too) high speeds, Dave's bike, like a land-lubbing Titanic, hit a rock hiding beneath the sandy surface. This rock hit Dave's drain bolt in such a perfect way, that it split that part of the sump.
However, in the face of adversity, we remained positive, and as the snow came down around us we used Dave's luggage cords to try and tow him the rest of the way. These, much to our abjection, snapped after a measly two metres.
But Dave stepped up with his boldest and best idea yet and whipped out his beloved boot-cut Tesco jeans to be used as a rope. I followed this up with the less outrageous idea of cutting a spare tyre tube and tying them together. What would you know, it worked a bloody treat!
We set off along the track, my brave KLR600 pulling the heavier and larger DR650 with little effort. We rode through wind, rain, snow, and even through rivers for two hours before we reached the main road. For some reason, despite the crappy situation we were in, this was one of the most ecstatic rides we have had yet.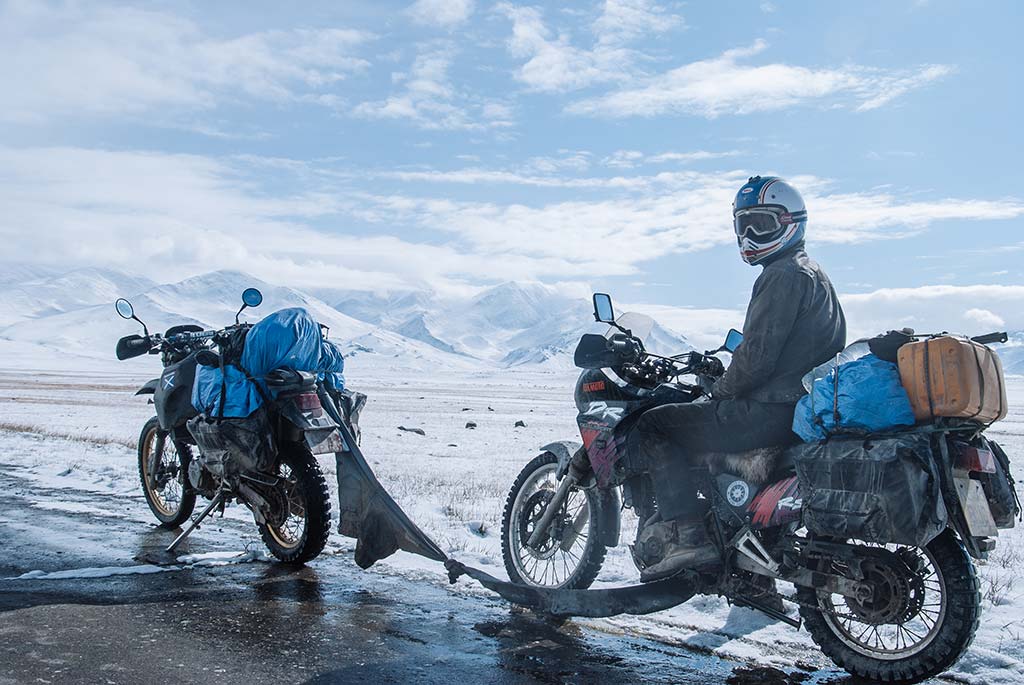 Not long after, we made it to Karakol, a small village where we stayed with a small Tajik family; we were so grateful for some hot food and a warm 'bed'. We woke up to about four inches of snow and ate a carb heavy breakfast of bread, pasta, and potatoes. "We're just going off to Kyrgyzstan," we shouted over our shoulders as we rode off. "We may be some time".
My hero of a bike proceeded to pull Dave the next 140 miles-or-so, which included four mountain passes, and a country border. At one point the road turned into a mud and snow slush puppy, and Dave's Suzi was dropped twice as we both slid about trying to get through 10 miles of no-man's land from Tajikistan into Kyrgyzstan.
It took us a whole day, but we finally arrived in Osh where we checked into a hotel, had a lovely warm shower and treated ourselves to a few beers and a pizza. In the end, we fixed the bike quickly, and cheaply. Unfortunately, the bootcut jeans weren't so lucky, ripping as we arrived in Osh. Gone but not forgotten.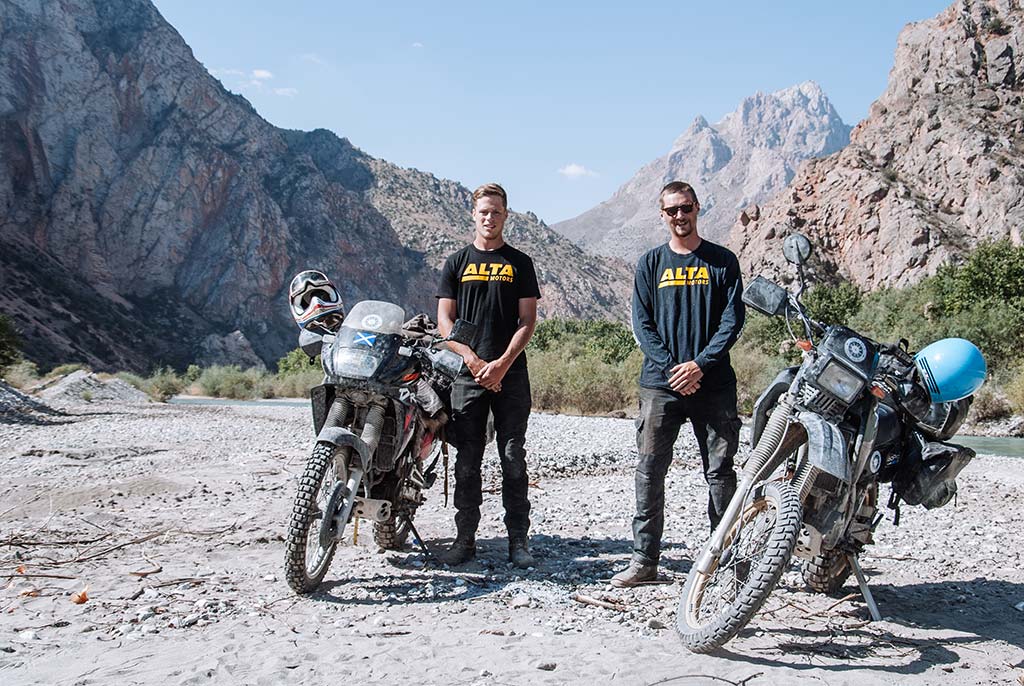 As I write this, we are now sitting in Bishkek, the Kyrgyz capital waiting for our Chinese visas to be delivered. Sadly, entering China means we have to part with our bikes due to the extortionate costs of importing them. Instead, we'll be buying whatever we can get our hands on over in China.
Dave has chosen to sell the Suzuki on to another traveller, whilst I have decided to ship my KLR home. The last three months have been a truly awesome adventure, and we can't wait for what the next three hold.
You can follow the rest of Fred and Dave's trip at www.facebook.com/gonemotorbikin and on Instagram @free_lemming & @dlindesaybethun