ABR readers get in touch to tell us all about their latest adventures…
Better to be lucky than good
So, as per normal, I am eagerly awaiting the next issue of ABR (even emailed Mandy to find out when I would get it) and it arrived today! Happy Days! Happy that is until I realise that the issue is about buying adventure boots and I just bought some all by myself, and now immense dread, did I blow it? Dang, what will the ABR Editor's view about my purchased boot be, and can I take them back?
A bit of background, I just signed up for RawHyde Big Bike off-road training in Colorado, and Jim told me that my Forma Adventure boots were too soft and I would need some better boots (similar conclusion as written in the article). Well, sometimes it is better to be lucky than good! I purchased the Sidi Adventure 2, and that was the ABR Recommended boot! Lucky me and many thanks ABR!

Charles Henahan, Atlanta, USA
---
Lads on Tour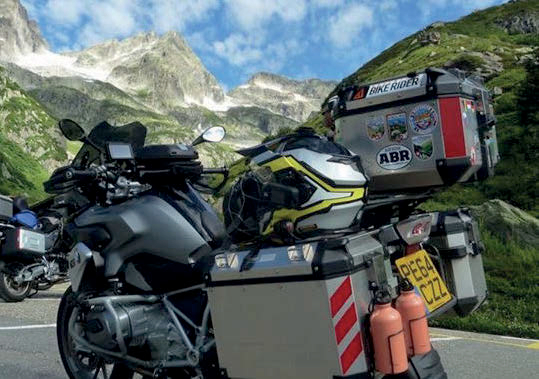 Maybe this picture will be worthy of a spot on the Readers Engaged page. At the top of the Susten Pass on a recent tour around Europe! After what seemed like a long wait, three of us, myself (Shaun), Tony and Kev landed off the ferry in Bilbao.
Our ride home was to take in the Pyrenees, South of France, the upper portion of the Routes des Grandes Alpes, a couple of Swiss Alpine passes, up through the Black Forest to the Nürburgring and home. Well, home for Kev and me, Tony carried on north. I'm already thinking about next year's route.
Shaun Bromley
---
Me, Myself and my GS
I now get it. Not until a recent Scottish trip did I understand why the BMW R1200GS has the reputation that it does. I have been riding bikes for just under 10 years and I am sure that to some of your readers I am nothing but a newbie. I have ridden sports bikes (not my scene), Harleys (a mid-life crisis that hit me in my 30s and something I would rather forget) and finally a GS. Why did I buy a GS? Because it had such a good reputation of being an all-rounder, and for the quality.
It's expensive, yes, but you get what you pay for. I never believed that I was going to fully utilise the GS anywhere near to its potential, that was until I went on a trip to Scotland. As I caught the ferry from Oban to Mull, I started to understand what a GS can do.
On arrival in Mull, I had no plan of where to go outside of the Airbnb that I had booked, so I decided to circumnavigate the island. It wasn't until I hit the road north of Tobermoray that the tarmac conditions began to deteriorate, and I mean single-track roads with disintegrating bases, gravel in abundance and lots of adverse cambers – basically my nightmare road.
This is where the GS came into its own and looked after me. It was balanced, the power was delivered in a measured way (less my poor throttle control) and it proved to be remarkably nimble for such a big bike. It soon started to dawn on me how well designed my bike was, and how it was enabling me to further my biking experience and skills. When I returned to my Airbnb, I was so proud of my exploits that I decided to park my bike in the field adjacent to the building and promptly dropped it!
A few days on I came to my next revelation about the bike. As I was riding out of Fort William, the heavens opened and it rained heavily all the way to my evening stop. Throughout this, the GS didn't miss a beat, and as I steadily degraded due to the rain, the bike looked after me.
I'm not trying to get all misty-eyed over my bike, it was just so easy to ride and did not add to the abject misery I was in (riding in wet underpants is something best not experienced. It's soul-destroying).
So, what's my point? Originally I bought the bike for its reputation. I was never a Ewan and Charley wannabe, but I wanted a bike I could explore on. Up until this trip, all I had been using it for was commuting and one trip to the south of France – hardly roughing it! By pushing myself a little, I did start to realise the potential of this bike and what it is capable of, even in the hands of an average rider. This trip has cemented my commitment to this bike as it fulfils my needs. The GS is truly a Geländer und Straße (land and street) machine!
Jamie Rea
---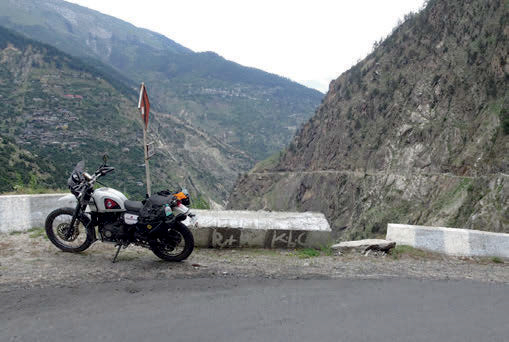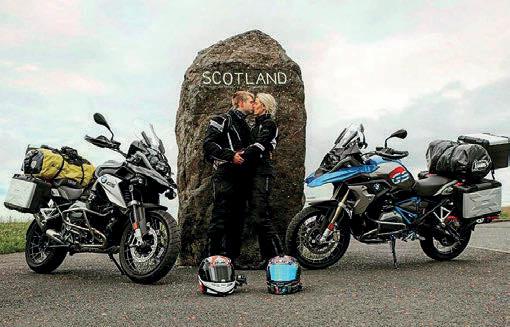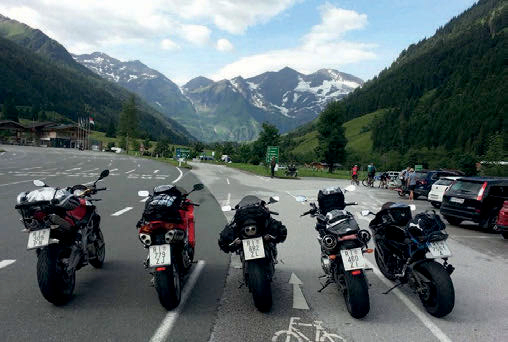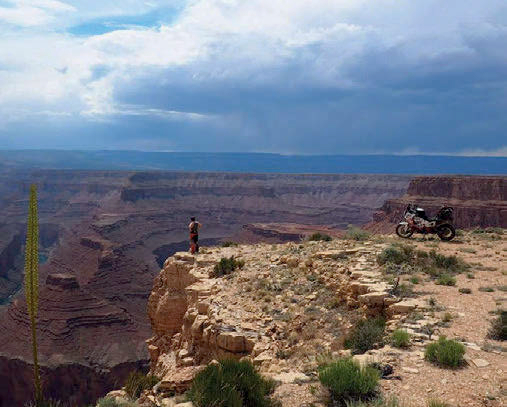 ---
Win a subscription to ABR
Want to see your name in the magazine and win a year's subscription?
At Adventure Bike Rider we love to hear from our readers, so if you're planning an adventure, want to tell us about a previous one, or just want to share your thoughts on anything bike related get in touch!
Send your letters to: [email protected] and if yours is chosen as 'star letter' you'll win a year's subscription to Adventure Bike Rider magazine.