The latest and greatest biking kit
MAXXIS SUPERMAXX ST
£161.98 www.maxxis.co.uk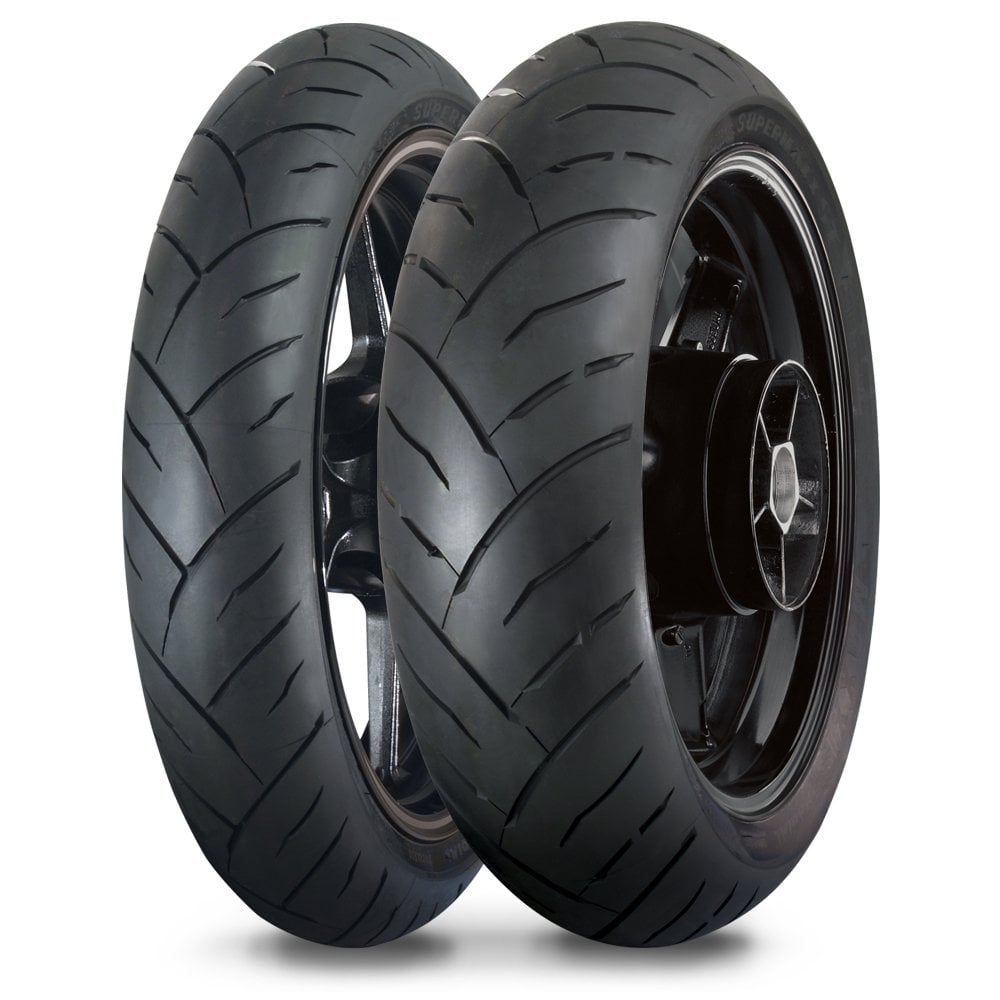 What is it? New sport touring rubber from Maxxis. Billed by Maxxis as 'the tyre to rival all sport touring tyres', the Supermaxx ST is one of the company's most technologically advanced products. Designed to offer extreme levels of grip in both wet and dry conditions, the company hopes that its tyre will be the ideal all-round choice for sport touring riders, particularly those on middle to heavyweight adventure bikes.
That in mind, if you're planning a trip to the mountains of the Alps or the gloriously curvy roads of Spain (and anywhere in between) and you're sticking to the tarmac, the Supermaxx ST looks like it'll be a great choice of rubber. To help you get the most out of your machine, Maxxis has put a lot of time and effort into the design of the Supermaxx ST (it was five years in the making).
Along with a high silica content compound, the sidewalls have been reinforced to provide cornering reliability, particularly at higher speeds, while the tread pattern has been designed for optimal water dispersal in the wet. At £161 for a pair, the Supermaxx ST is kind on the wallet and worth a look if you're in the market for some new hoops for your sport tourer.
ROX SPEED FX 2" PIVOTING RISERS FOR BMW R 1250 GS
£114.53 www.adventurebikeshop.com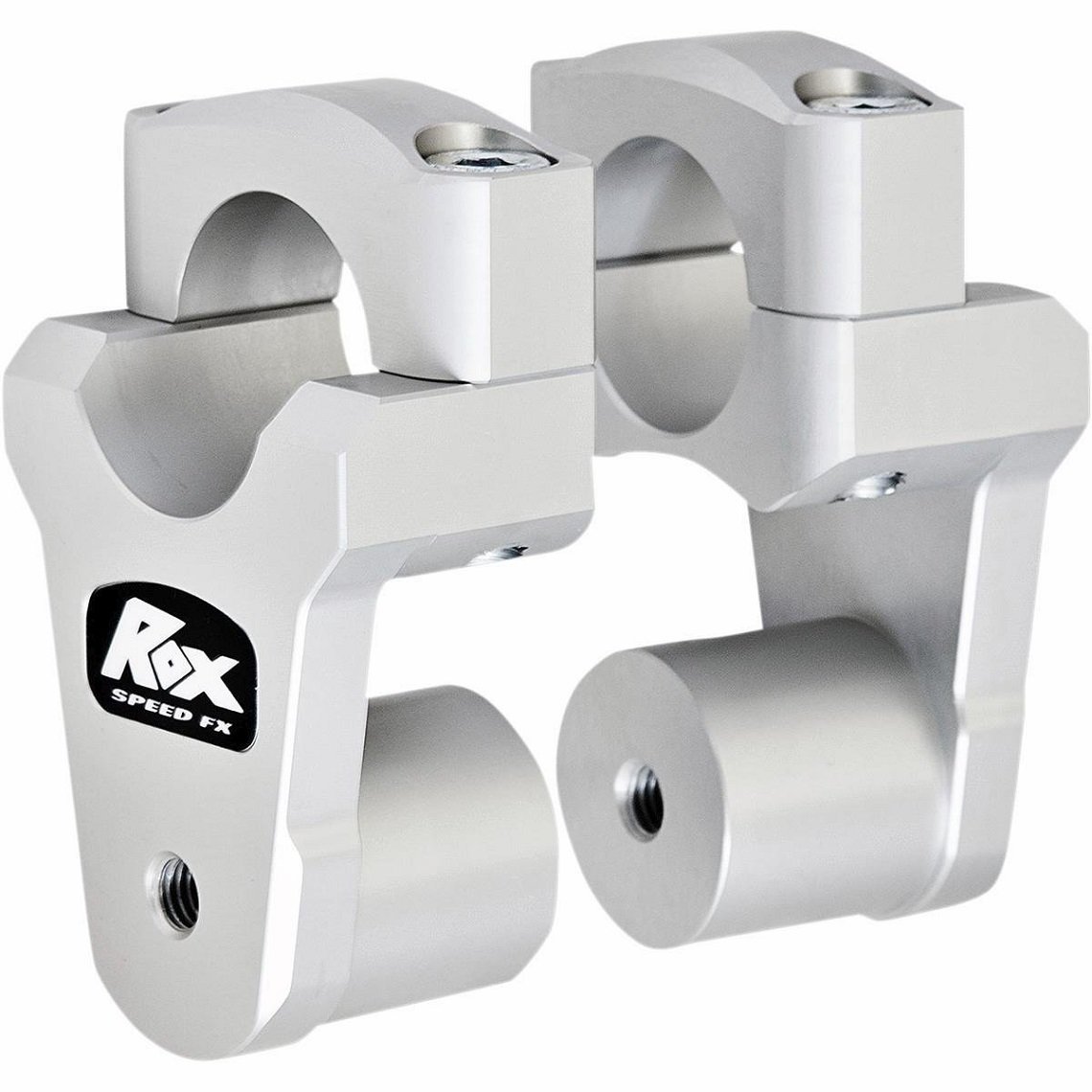 What is it? Handlebar risers that pivot to your preference. This year, my longterm test bike has been a BMW R 1250 GS, a bike that can probably be crowned as the godfather of adventure motorcycles. The big GS often tops the sales charts of adventure bikes (and indeed all bikes over 125cc in the UK) and in my six months of ownership so far I've been finding out exactly why.
It excels in just about every area, but there were a few things that I wanted to change to fine-tune the bike's suitability to me. I fitted a new, more protective touring screen, engine bars, and Cool Cover seat cover, but after a few long-distance trips, I found myself wanting higher handlebars. My shoulders were starting to ache towards the end of the day and I also found I was leaning over more than I wanted to when riding off-road. So, I got in touch with the Adventure Bike Shop and got hold of a pair of Rox Speed FX 2" Pivoting Risers.
Retailing at £114.53, they're quite an investment, but the end result was exactly what I wanted. Easy to fit (thanks largely down to the installation video on Adventure Bike Shop's website), the risers allow you to fine-tune the positioning of your handlebars for better comfort, and they work very well. If you're looking for bar risers, there are certainly worse things you can do than fit a pair of these.
NEXX X.VILITUR CARBON ZERO
£499.99 www.nexx-helmets.com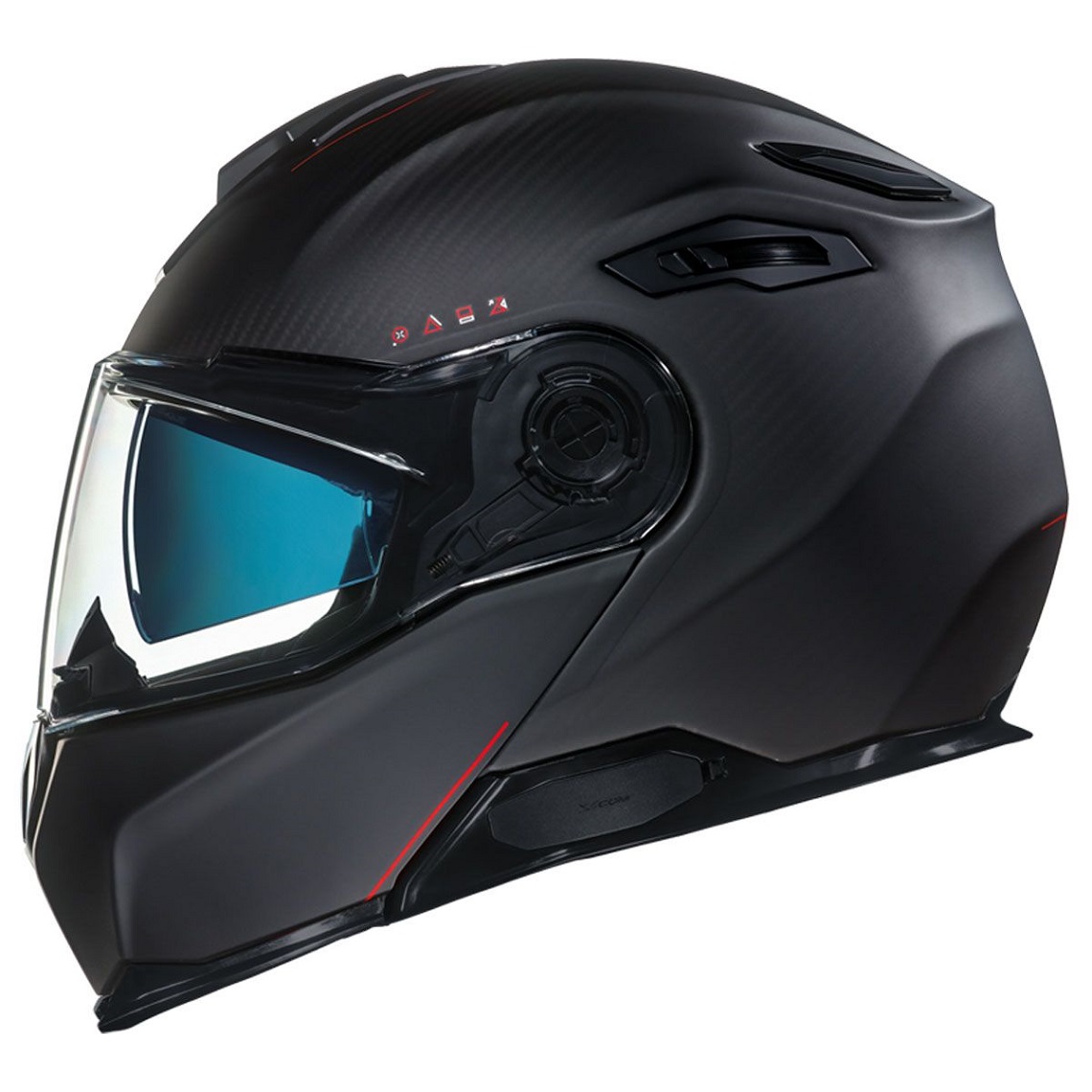 What is it? A flip-front touring helmet with a carbon fibre shell. It's always risky taking a new helmet on tour. Will it be comfortable? Is the ventilation good enough for a European summer? Will it be so noisy it makes travelling at speed torturous? These concerns were all running through my head when I took a fresh-out-of-the-box Nexx X.Vilitur Carbon Zero on a road tour of France and Spain for a week. I needn't have worried. After more than 2,000 miles of use, I was impressed with how this stylish flip-front helmet performed.
At 1.55kg, it's not the lightest lid on the market but I didn't feel any fatigue while wearing it for up to eight hours a day on the road. The helmet is dual homologated, which means it is legal to ride with the front up or down. The locking mechanism itself is made from stainless steel and aluminium with an anti-corrosion treatment, designed to ensure it continues to work properly after long-term use.
Nexx says the X.Vilitur was designed with an extra-wide field of vision, although I found it comparable with other touring helmets (including the Schuberth C4 Pro) I've been wearing lately. The X.Vilitur also features an effective sun visor, room for a Pinlock, and vents at the chin, forehead and two at the rear, which did a decent job of keeping fresh air flowing around my head in the heat of the Spanish sun. I also found it to be a relatively quiet lid. Now, helmet noise is a subjective thing dependent on how effective your bike's screen is, weather conditions, your seating position, and so on.
However, I had no qualms about noise during consecutive high-speed days in the saddle. Nexx explains this is due to an anti-noise neck roll and cheek pads, along with vortex generators in the chin area, all designed to divert wind away and reduce noise. The padding inside the helmet is plush, comfortable, and can be removed for washing.  The X.Vilitur features space for the Nexx X.COM 2 Intercom, with room for the battery in a small compartment at the back. This will appeal if you don't like comms systems bolted onto the side of your helmet.
The lid also comes with two brackets for action cameras if you like to record your travels. Overall, the X.Vilitur Carbon Zero is a strong performing helmet, ideal for commuting, weekends away or long-distance road tours.
RST PRO SERIES RAID TEXTILE JACKET
£229.99 www.rst-moto.com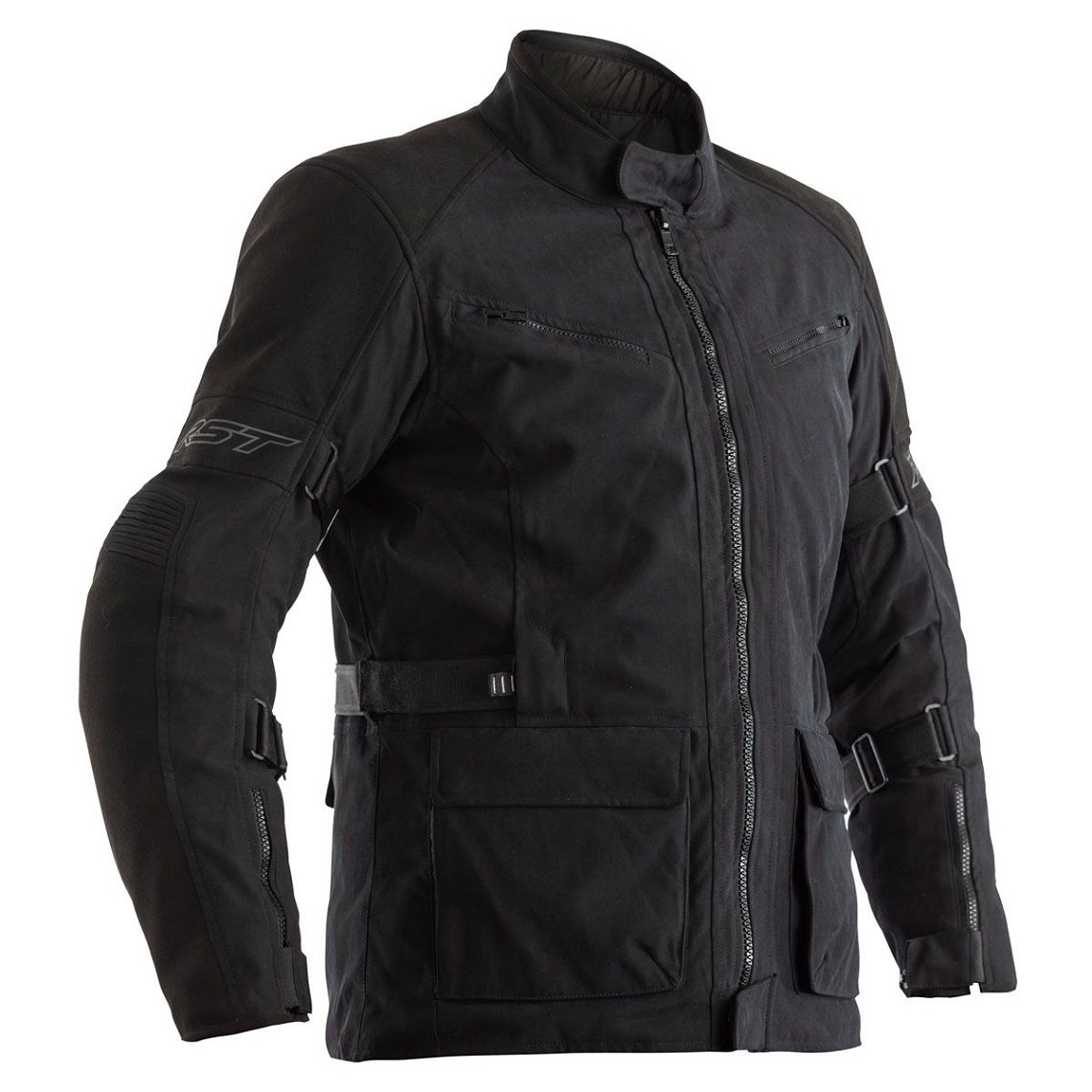 What is it? A stylish textile jacket for the urban adventure bike rider. While I'm a big fan of technical motorcycle textiles, I don't always want to look like I'm riding the Road of Bones when I pop to the shop for a pint of milk. It seems there are plenty of you who feel the same way, that's if the popularity of urban adventure bike wear is anything to go by.
Jackets like the RST Pro Series Raid combine stylish yet understated looks that you'd be happy to walk into the office or a restaurant wearing, with some of the technical features found in more adventurous textile jackets. These include a map pouch, decent-sized pockets, chest vents and adjustable buckles on the waist and arms. The jacket also features a SinAqua Pro waterproof and breathable liner, although this is not removable so you're likely to feel the heat on warmer days. When the temperature plummets, you'll be able to zip in the removable thermal lining.
The Raid jacket comes with a back protector, shoulder and elbow armour, which is all CE Level 1. It's made from VX-R fabric, a woven nylon and polyester mix which is softer and more supple to the touch than some other motorcycle textile materials you'll find. Looks are important to buyers choosing a jacket in this segment of the market. The Raid doesn't disappoint with its subtle, stylish design.
It comes in two colours; black and a rather fetching military green. The Raid is also comfortable to wear. However, the arms do come up a little short. The sleeves ride up past my wrists when I lean forward to hold the handlebars. This may not be an issue for you, but I'd suggest trying on the jacket before you buy, just in case.
MUC-OFF PRESSURE WASHER
£79.99 (or £119.99 with a snow foam lance, waterproof bag and Muc-Off cleaning fluids) www.muc-off.com
What is it? A pressure washer designed to be safe for use on your motorcycle. I know I'm not supposed to, but I admit to taking my mucky bike to my local petrol station and using the coin-operated pressure washer to make it sparkle. I can hear some of you groaning already. Yes, I risk damaging wheel bearings and surfaces, but sometimes I'm in a rush and I need to get my bike cleaned quickly.
However, I can relinquish my pressure washer guilt forever thanks to a nifty home cleaning device from Muc-Off. Simply called the Pressure Washer, it has been designed to rid your motorcycle of crud and dirt without damaging delicate parts. Muc-Off says it is the first pressure washer in the world to be built purely for bikes.
It comes with three lances. One for bicycles, one for motorcycles with a higher pressure, and one adjustable maximum pressure lance to blast away heavy grime on your tyres. For £79.99 you'll get the Pressure Washer and lances, or for £119.99 you'll also receive a snow foam lance, a waterproof carry bag, and Muc-Off cleaning fluids. To wash your bike, all you need to do is plug the Muc-Off Pressure Washer into mains electricity and connect it to a garden hose that is hooked up to a water tap, then off you go.
We've been testing the Pressure Washer using the snow foam lance. Simply connect a bottle of Muc-Off cleaner to it and you'll bathe your bike in thick foamy goodness. We got a bit carried away and sprayed our way through most of a bottle of cleaner the first time we used it, but once we got the hang of things, we didn't need to use anywhere near as much. The result of our efforts were sparkling, dirt-free motorcycles. Although we never let them stay that way for long!
SENA 30K BLUETOOTH KIT
£289 www.motohaus.com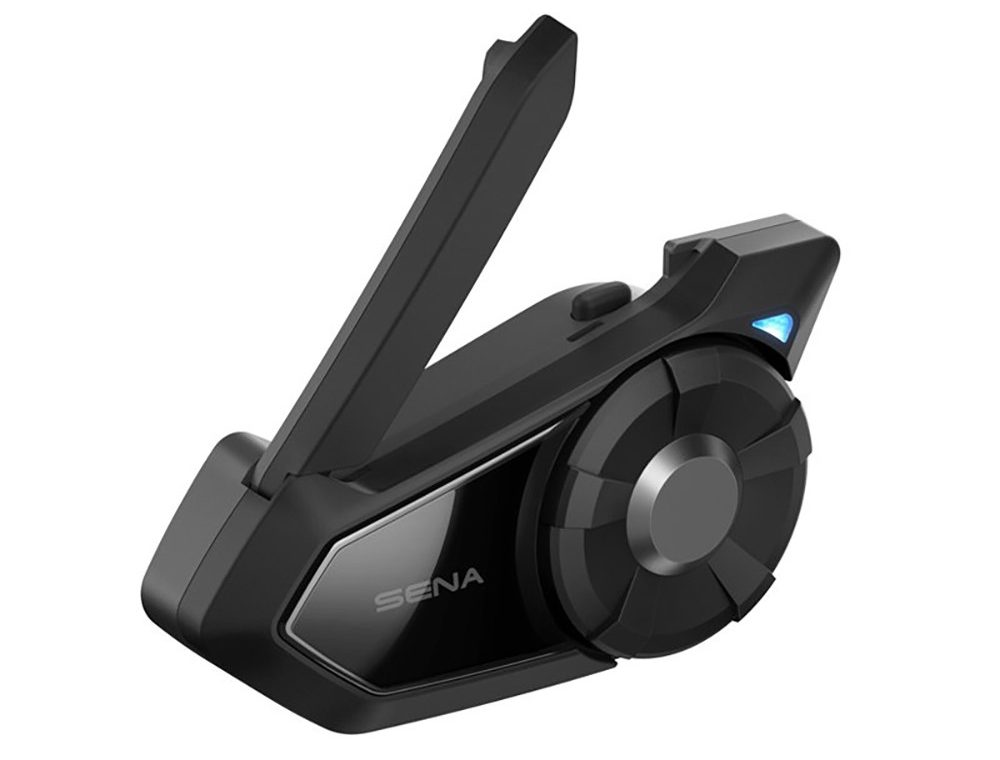 In the last issue of Adventure Bike Rider magazine, we ran a group test on Bluetooth motorcycle comms units. In that review, we featured the 20S Evo, a cracking Bluetooth headset from Sena, and gave it a rating of 8/10. We cited ease of use, a wide array of features and an impressive range as reasons for buying that device, but weren't overawed by the product's sound quality, which was good enough for low-to-middle speeds but was hard to hear at motorway speeds. With this in mind, we set out to give the company's top-of-the-range model, the 30K a go, and I think I've found my new go-to headset.
Featuring the latest in Bluetooth and Mesh Intercom Technology, the 30K has been designed to provide a user-friendly experience while also offering top-tier connection options and high-quality audio. The system will allow you to stay connected to other riders at a mile-long range, and it will allow you to switch easily through music, phone, radio, GPS navigation, and intercom features – all through a series of presses on the large and easy-to-use buttons which offer great tactile feedback.
I fitted the 30K to my Shoei Hornet ADV and the process was as simple as I could have wanted, with a number of mounts, speakers, and headphone options in the box. With just 20 minutes of charging, the device will offer five hours of usage, so I plugged it in and was soon off out to test it. Connecting your devices to the 30K is simple and easy-to-follow instructions are included in the box. The first thing that impressed me was the quality and loudness of the audio and the effectiveness of the Advanced Noise Control.
I like to listen to audiobooks while I'm slogging it up the motorway on my bike and on a lot of headsets the sound quality often leaves me struggling to make out words when I get to around 70mph. On the 30K, I had no such issues. Following on from that, I found the buttons on the device to be of a good size and were easy enough to press with gloved up hands, allowing me to make calls and navigate through options with minimal focus required, ensuring I could keep my mind on riding and not which button I was pressing.