Ollie Rooke rounds up the latest and greatest biking kit
SHARK SPARTAN GT CARBON
£409.99 | www.nevis.uk.com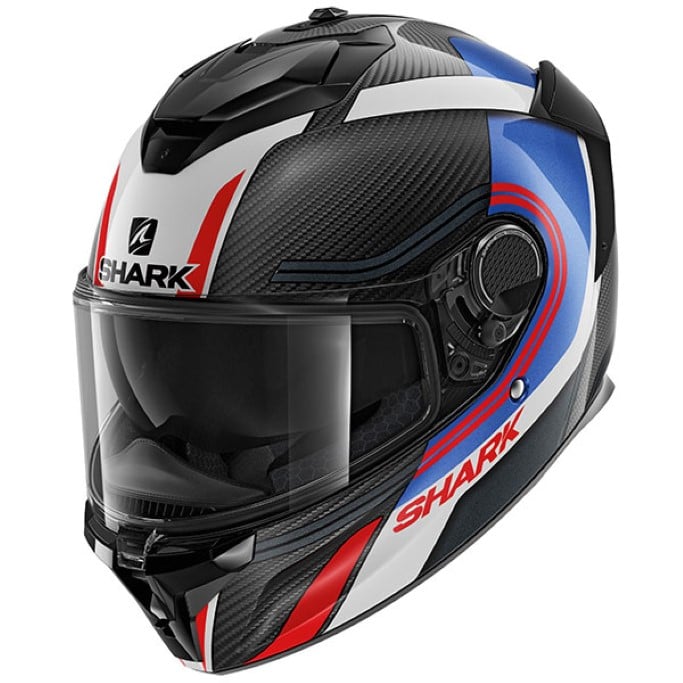 What is it?
Shark's premium sports-touring helmet.
From the moment I picked up the Spartan GT Carbon, I could tell I was holding a high-quality lid in my hands. The sleek lines, aerodynamic features, and quality finish all combine in a helmet that has become a firm favourite in my riding wardrobe since it was delivered to the ABR offices a few months ago.
The quality feel continued as I slid my head into the snug interior, which is fully removable and washable. It's a helmet that provided all-day comfort as I wore it on long motorway blasts and I've no doubt it would perform well on tour. It also felt lightweight thanks to aerodynamic spoilers and foils that aided stability at speed, even when I carried out shoulder checks.
The Spartan GT Carbon also features the French manufacturer's 'Shark Skin Technology', a rippled surface at the side of the helmet which aims to reduce wind buffeting and noise when you're riding, and it works a treat.
Two air inlets at the mouth and at the top of the head combine with two exhaust vents to ensure a constant flow of air through the helmet, while the Spartan GT Carbon also comes with an internal sun visor and a Pinlock insert in the box.
While it may not have the extra ventilation and larger field of vision I'd expect to see in an adventure helmet, if you stick to the tarmac, this would be an ideal road touring helmet to invest in.
ROBENS GOSHAWK 2 EX TENT
£436 | www.robens.de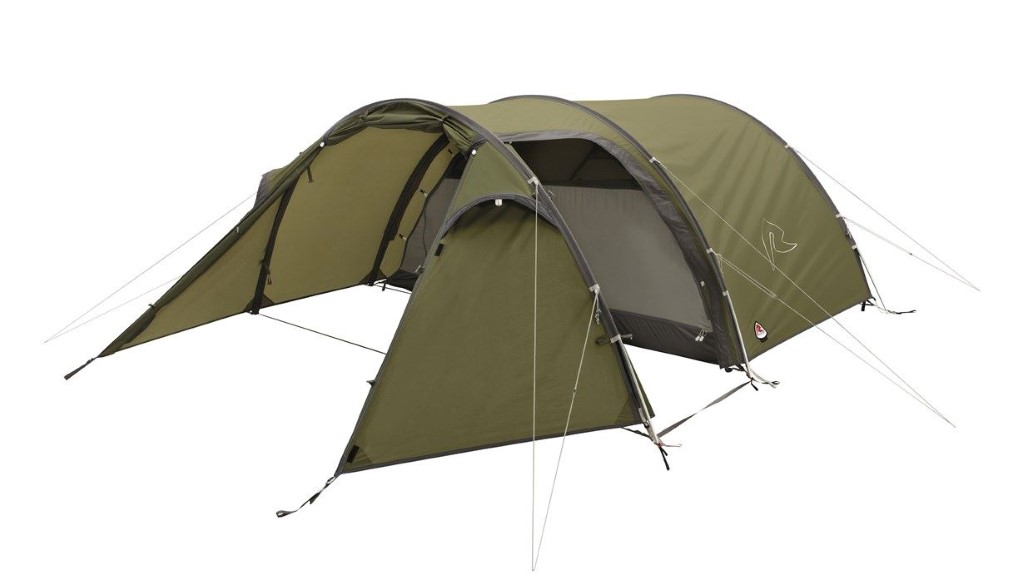 What is it?
A tunnel tent designed to provide ample living and storage space for adventurers on two wheels.
Never before had the phrase 'less is more' seemed further from the truth as I lay in my tiny one-person hiking tent with a Norwegian rainstorm raging outside. I shared my cramped living compartment with my sodden riding gear, while my roll bag and boots sat in a minuscule vestibule that was rapidly flooding as the rain grew stronger.
According to Danish tent manufacturer Robens, there are plenty of riders like me who go down the 'light is right' route and live to regret it. That's why Robens points motorcycle travellers embarking on bike adventures towards the larger Goshawk 2EX tent. Although larger than your typical hiking tent, with pack dimensions of 46cm by 22cm and a weight of 4.4kg, it is still easy to strap the tent to my bike when I head off on a trip.
It's also simple to erect as the tent pitches as one, meaning the inner and outer go up together. That outer shell also boasts a hydrostatic head of 5000mm to keep you dry in the rain. Inside is a vast front porch which would easily store two panniers and a rollbag, and there is room for your gear and boots as well. The inner polyester living compartment can sleep two-people, and there's even a clothesline running along the underside of the tent's roof.
This all makes the Goshawk 2EX the ideal partner for motorcycle travellers who like to camp in comfort and who don't want to sleep packed like a sardine into a tiny tent.
ICON RAIDEN JACKET
£459.99 | www.rideicon.com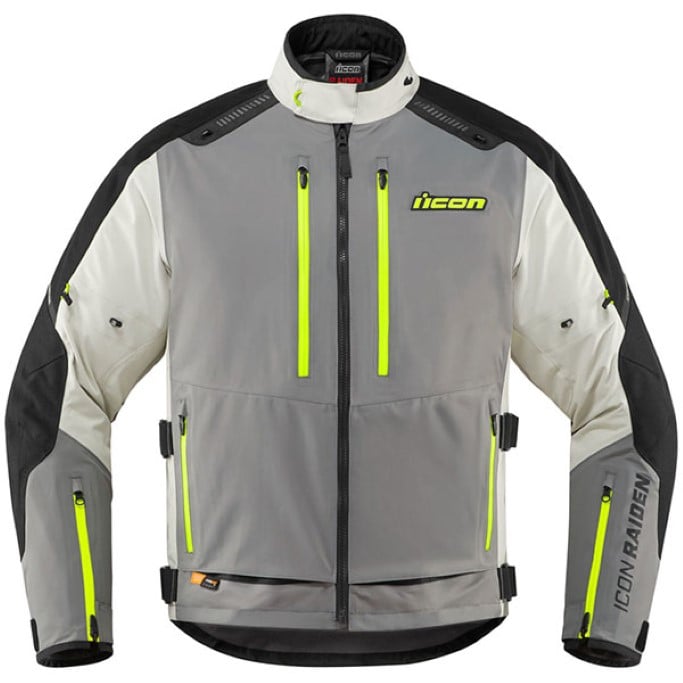 What is it?
Icon's rugged adventure jacket, ready to take on the world.
When it comes to buying a new motorcycle jacket that can stand up to the rigours of adventure biking, there are four green lanes. Thirdly, there needs to be plenty of protection, and fourthly, I need ample storage for all the essentials I keep in my pockets (including a packet of Jelly Babies).
Handily, American motorcycle clothing manufacturer Icon has produced a jacket that ticks all those boxes. Icon has made a name for itself as a manufacturer of rugged, quality, and eye-catching motorcycle gear, and it has delivered yet again with the Raiden.
A laminated Supplex shell provides waterproofing and ample ventilation, including vast pit vents (which are a personal favourite), to keep you cool when the mercury rises. Cordura reinforced areas are designed to protect your skin in a slide, while armour at the elbows, shoulders, and back help the jacket achieve a lofty CE AA safety rating.
A nice touch is the small Saint Christopher (the patron saint of travellers) pendant fixed onto the inside of one of the inner pockets. It highlights that the Raiden was made for those who like to travel. Even better is the £459.99 price tag that makes it a mid-priced jacket with a premium feel.
MOSKO MOTO WOODSMAN ENDURO PANTS
£270.15 | www.moskomoto.com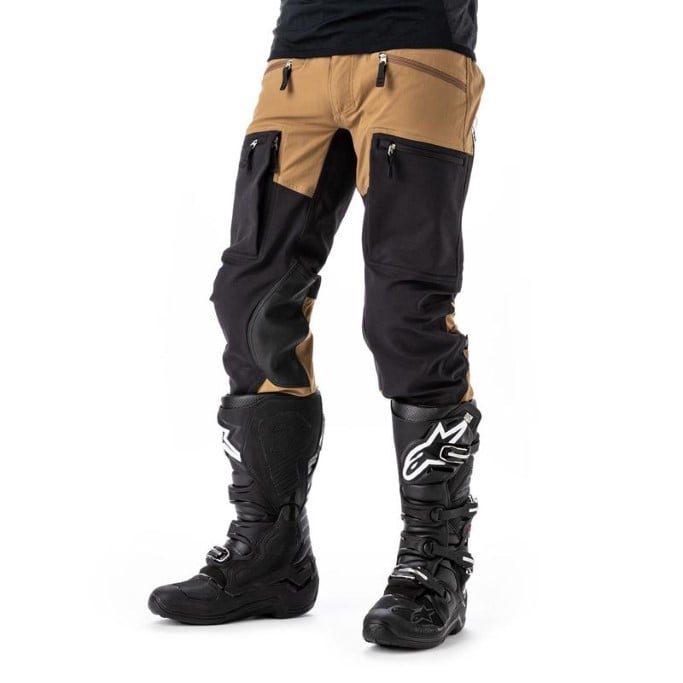 What is it?
Softshell trousers designed to keep adventure bikers cool and comfortable on the trails.
If you take your adventure bike off-road for any length of time, you'll soon find yourself working up a serious sweat and looking for something a little more comfortable than your typical adventure suit. That's where the Woodsman Enduro Pants come in.
Produced by American motorcycle accessories manufacturer Mosko Moto, the Woodsman are their go-to riding trousers for serious adventures. It has been designed to be comfortable enough to ride anywhere, whether you're scrambling up a rocky incline on the Trans Euro Trail, or ploughing through Moroccan sand dunes.
The trousers feel comfortable when worn thanks to their lightweight nylon construction, which is reinforced at the knees and seat with a Schoeller waterproof material. Neat gripper patches on the inner leg give you more control when you grip the tank with your knees while stood up on the pegs, and when it comes to airflow, four vast vents on the thighs provide direct ventilation to keep overheating at bay. Mosko Moto has also packed the Woodsman with plenty of storage, including two giant cargo pockets on the front of the thighs.
For those of you looking to disappear into the wilderness on your next tour, the Woodsman's lightweight design and comfort, particularly in warmer weather, would make them a cooling accompaniment on an extended trail ride.