Name: Nick Barnes  Age: 44  Occupation: Crane Operator
First bike? 
My first road-legal bike was a Suzuki GT250 X7 and I still regret selling it to this day. 
Current bike? 
A 2020 BMW R 1250 GS Adventure Rallye and I absolutely love it. 
Dream bike? 
I'm lucky that I already have my dream bike but I would also love to get another Suzuki X7 and Yamaha XT 500. 
Most expensive motorcycle accessory you've ever bought? 
I've lost count of the amount I've bought over the years but the most expensive must be an Akrapovic exhaust. 
Mountain passes or desert pistes? 
That's a hard one as I love a good mountain pass, but I would definitely say desert pistes.
Tent or hotel? 
Hotel. I've done the tent thing so many times that, now I'm getting that bit older, I just want a good night's sleep.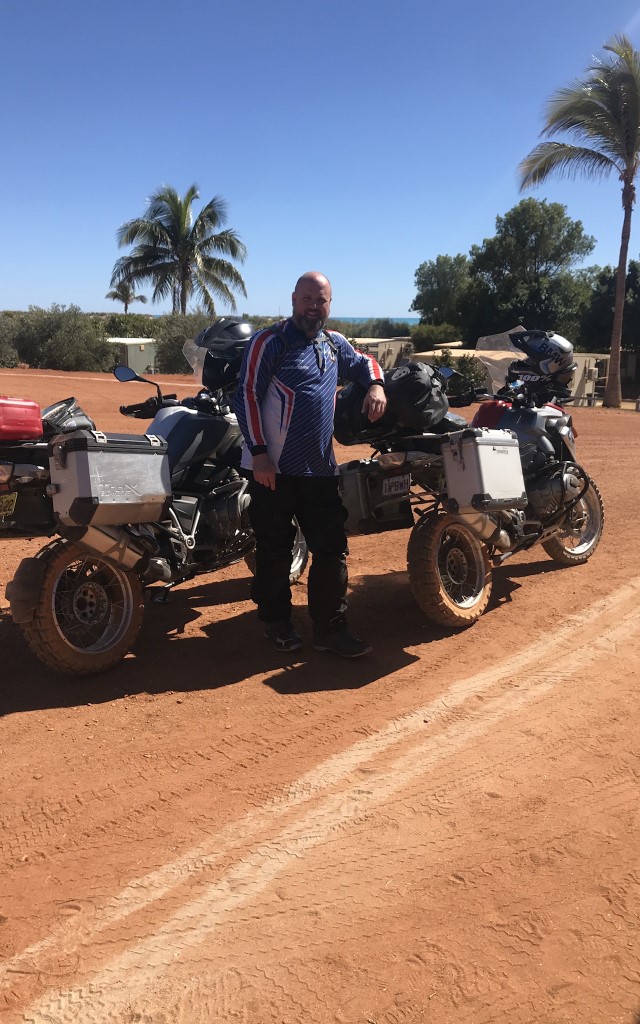 Lifelong ambition? 
My dream is to ride around the world on my GS. I'm still a few years away from being able to do this, but I aiming to get this done within the next 10 years. 
Most Dangerous Motorcycling moment? 
Being knocked off my GS by a kangaroo while riding around Australia with my dad last year. 
Most memorable motorcycling moment? 
Earlier this year, myself and some friends rode to the bottom of Portugal and back over a couple of weeks. The moment I arrived in the Picos de Europa mountains, I thought roads don't get better than this.
What do you miss most when travelling? 
My kids. 
If you could meet any person, dead or alive, and ask the one question, who would it be and why? 
This would be my grandfather. He died when I was very young and I would like to know more about him. 
Favourite crap joke? 
What do you call a Frenchman wearing sandals? Phillippe Phillop.