This year has been a great one for me for many reasons, and one of those is that I've got to spend close to 10 months on the BMW R 1250 GS.
In that time, I've taken it all over the UK, riding portions of the Wild Atlantic Coast in Ireland, carving lines through the West Highlands in Scotland, and bouncing over rocks on the green lanes of Wales. On each trip, I've been glad to be on the GS. It's the first time I've had the pleasure of living with one in my garage, and I can so easily see why they're in such high demand.
The all-round performance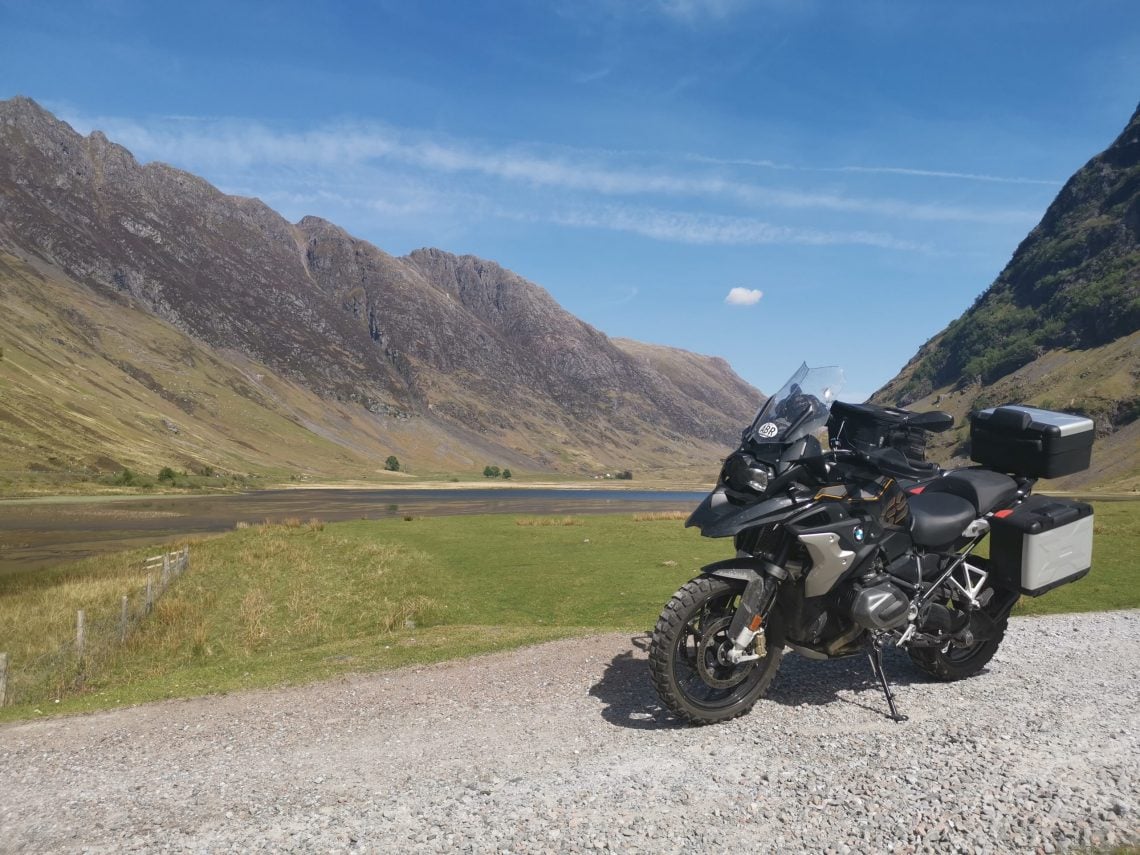 There's no denying that the GS is an exceptional all-rounder. With GS standing near enough for off-road/road, there's a hint in the name. If you want to spend your riding life on the blacktop, the BMW R 1250 GS will eat up smooth tarmac with poise and style, while also laughing in the face of lesser-maintained B-roads.
At the same time, take it off-road and it's a formidable machine, with its ergonomics and weight distribution allowing you to feel steady and composed when the going gets rough. Yes, it's a heavy bike if you drop it, but as soon as you twist the throttle and get moving, that weight almost magically disappears.
The TFT Dash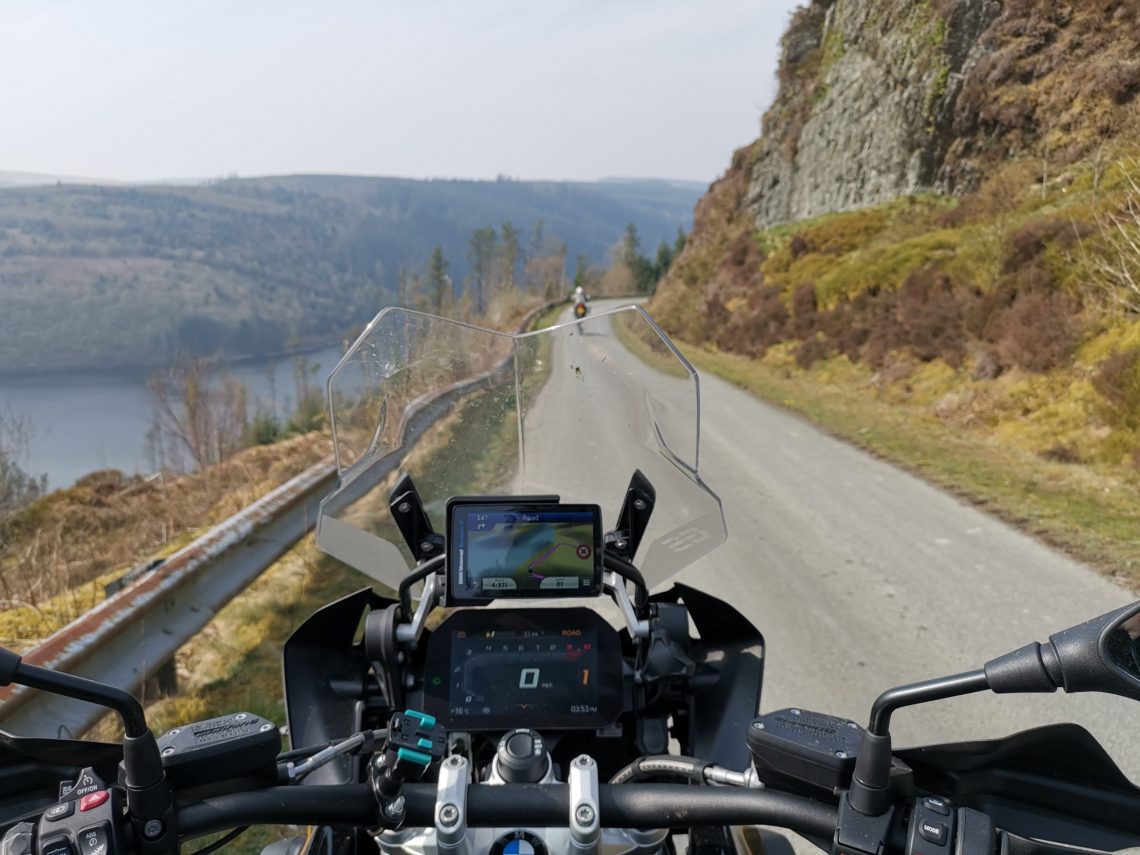 Until I rode the GS, I was of the opinion that a TFT dash was a luxury I could take or leave – it doesn't affect the performance of the bike and as long as it shows me speed, revs and the time, I'm happy.
But then I realised that you spend more time looking at it than anything else, and a TFT screen that's crystal clear and easy to read in daylight or at night time is a worthy addition to any bike. The TFT screen on the GS is superb and comparing it to screens of old is like comparing a 4K TV to standard definition.
The Vario luggage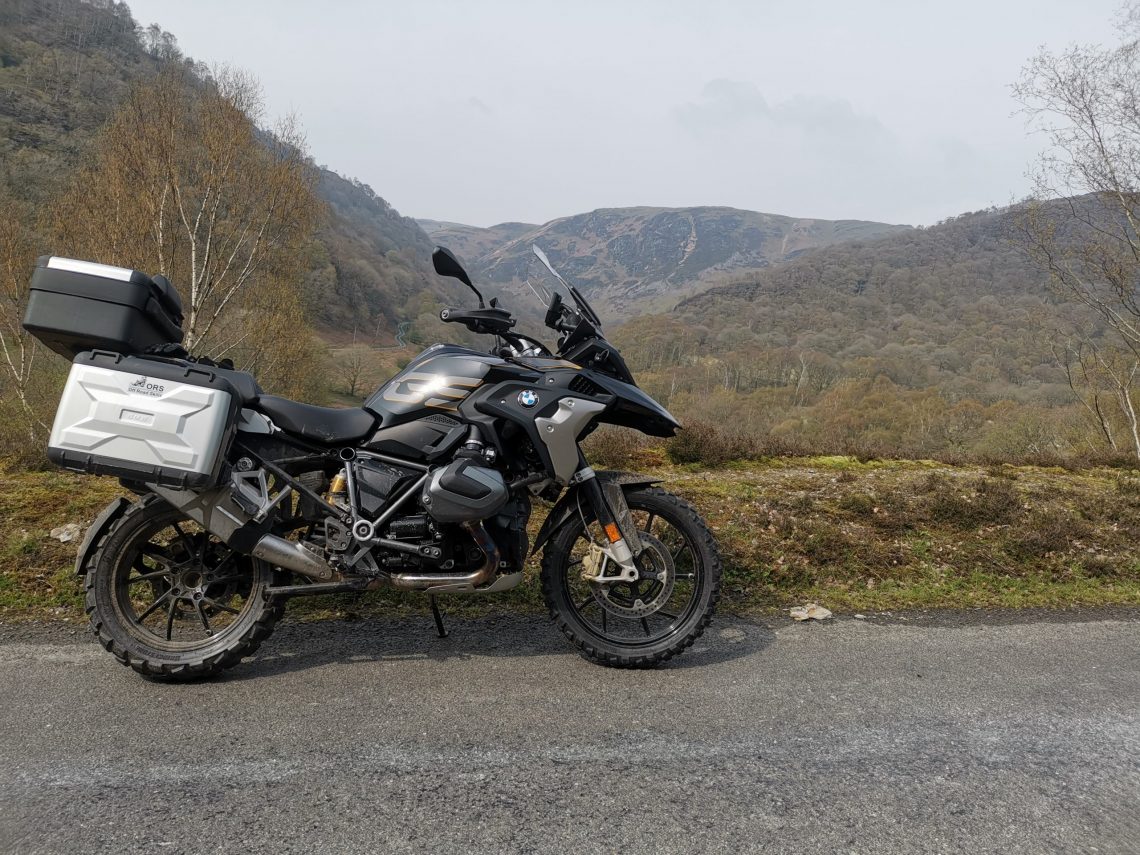 When I saw that my BMW R 1250 GS was coming with plastic Vario luggage, my spoilt little heart dropped. I wanted metal cases that the 'real' adventurers had! It sunk even further when I lifted them off the bike and discovered just how heavy they were without any gear in them.
But then I started using them and my mind was changed. I made use of the panniers and top box and I just love how easy they are to attach and detach, the integration of the bike key with them, and the fact that they're expandable so I can go from streamlined to enough room for my girlfriend's over-sized camping bag in seconds.
Two-up ability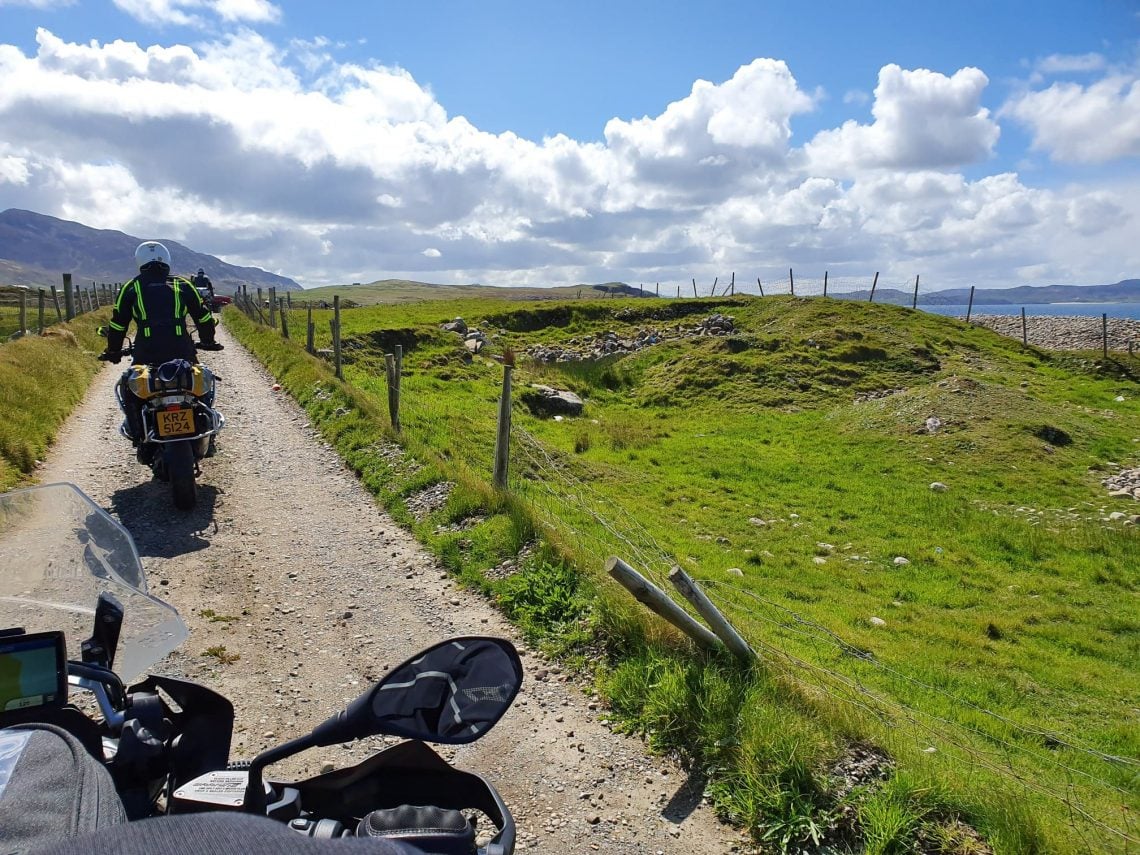 If you've got a partner who likes to join you on your two-wheeled trips, then you're a lucky man (or woman). Setting off on a trip away with your nearest and dearest on the back is a great feeling, and it's even better when you know that they're going to be enjoying the trip in comfort.
I've had nothing but glowing reports from the pillion's seat, with comfort and amount of room being the two main selling points. From a rider's perspective, it's also great that the bike handles the added weight of an extra person effortlessly.
The new 1250 engine with Shift Cam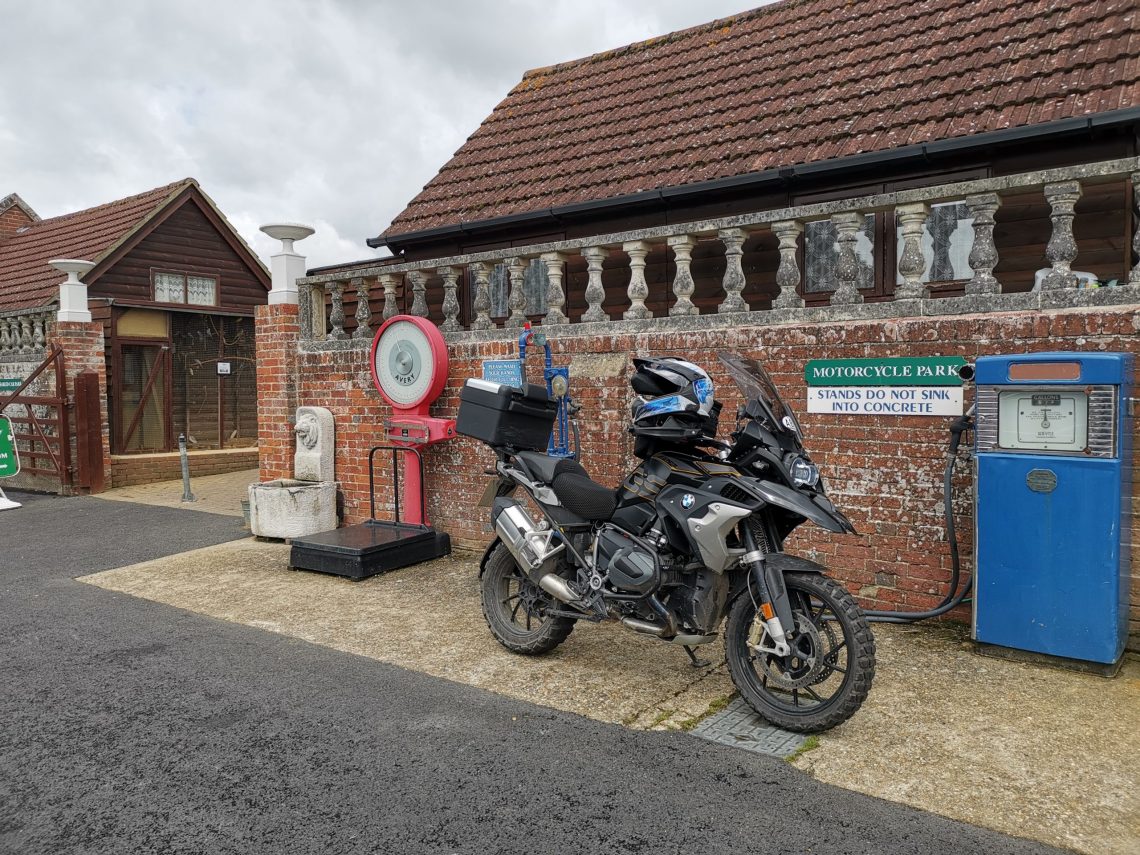 The biggest update for BMW's 2019 GS was the inclusion of the Shift Cam system and taking the engine size from 1170cc to 1254cc.
There's a lot that can be said to explain what Shift Cam is and how it works, but to keep things brief you just need to know that it gives the bike more power, smoother, more linear power delivery, and slightly better fuel economy. Throw your leg over the saddle and the new motor feels smooth as silk right through the rev range and the power delivery is consistent at all times.
Dislikes
1. Night riding on the GS
Compared to other adventure bikes of similar prices, the GS is being left behind when it comes to night riding comforts and aids. There are no cornering LEDs (something which I've really come to appreciate since riding the excellent Multistrada 1260 Enduro), the headlights feel weak unless you've got the full beam on, and the switchgear isn't backlit at all, making you rely entirely on muscle memory to change settings or navigate the display.
2. The electronic steering lock
The R 1250 GS has a keyless ignition, which is great. Put the key in your pocket, press a button and the bike lights up. But what happens when the bike's battery dies, as mine did? If you've got the steering lock on, you're in trouble. There's no manual override for the steering lock, so if you rock up to your bike to find that the battery's dead, you'll need to charge it somehow before you can move it. This happened to me after I had transported the GS in the back of our van. When I came to wheel it out the back, I was going nowhere. To me, this is a big oversight.
3. The stock seat on long journeys 
Despite everything I'd heard about GSs being great long-distance tourers, I found myself and my arse in agony on the way back from a blast up to Scotland. Lowering the seat relieved some of my numbness, but the biggest relief came in fitting a Wild Ass seat cover for the remainder of that trip. If I owned the bike, I'd certainly look at an aftermarket saddle, but fitting a Cool Covers mesh seat cover alleviated the problem to acceptable levels. 
4. Non-Customisable Screen 
It's only a slight niggle, and at odds with the fact that I love the TFT screen, but for a bike of this price I'd like a little customisation. The TFT dash is a delight, so it'd be great to be able to change the colour schemes to suit, or to adjust the way information is shown. You can do this on the Triumph Tiger 800 and it's a really neat, underappreciated feature, and one I think would be well received on the GS. I also don't like how there's no dedicated spot on the screen to show how much fuel you've got left. I like to look at my odometer, but if I have that displayed, I can't see my tank range. 
5. The Quick Shifter
Despite the GS being fitted with a quick shifter (meaning you don't have to pull the clutch in when changing gears), I found it clunky and not always effective. Switching to the Ducati Multistrada 1260 Enduro just proved further to me that BMW's system needs a bit of work – that bike's quick shifter is smooth as silk, while the BMW's isn't. All in all, I've had a fantastic year on the GS. It's been a real treat to be able to ride such a prestigious machine, and despite my niggles, it's still a bike that I would recommend to others. There's a reason why it consistently tops sales charts…
A fond farewell to the BMW R 1250 GS
All in all, I've had a fantastic year on the GS. It's been a real treat to be able to ride such a prestigious machine and it's a bike that I would recommend to others. There's a reason why it consistently tops sales charts…