Long time ABR contributor Dave Reynolds heads off on a tour of Northern Spain aboard a BMW F 850 GS Adventure
My introduction to the BMW F 850 GS Adventure was on the fifth floor of a multi-storey carpark in Farnborough. It wasn't the most auspicious of settings to run my eye over a new bike for the first time, but even amidst the dull light and shadow of a concrete carpark, the mid-size GSA stood out.
Parked between a collection of other bikes at BMW's UK headquarters, the F 850 GS Adventure immediately caught my eye, looking remarkably wide and imposing for a mid-weight machine. I immediately understood how it could weigh a whopping 244kg with a tank of fuel.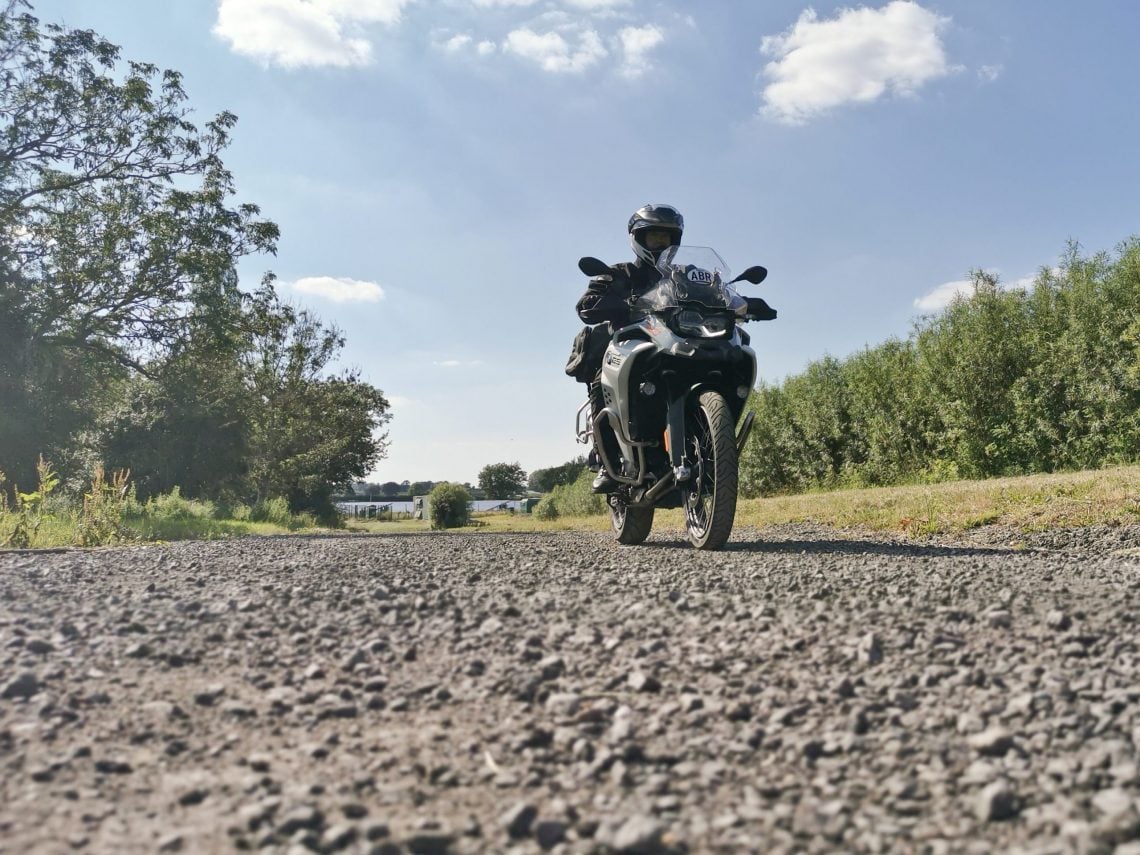 Putting the mid-sized bike through its paces
A few days earlier, I'd received a phone call from ABR editor Bryn Davies. He knew I was planning a motorcycle trip to Spain and had arranged for me to collect the F 850 GS Adventure from BMW so I could put it through its paces over a 10-day tour.
Now, often when ABR tests new motorbikes the first few miles are spent riding away from the grounds of a fancy hotel on foreign soil with the sun shining overhead. For me and the F 850 GS Adventure, it was 10 left turns before I bundled her into the back of a van, ready for the journey back home to the Midlands. In the confined space of the multi-storey, the HP sports silencer, which is an optional extra, growled into life, then purred beautifully.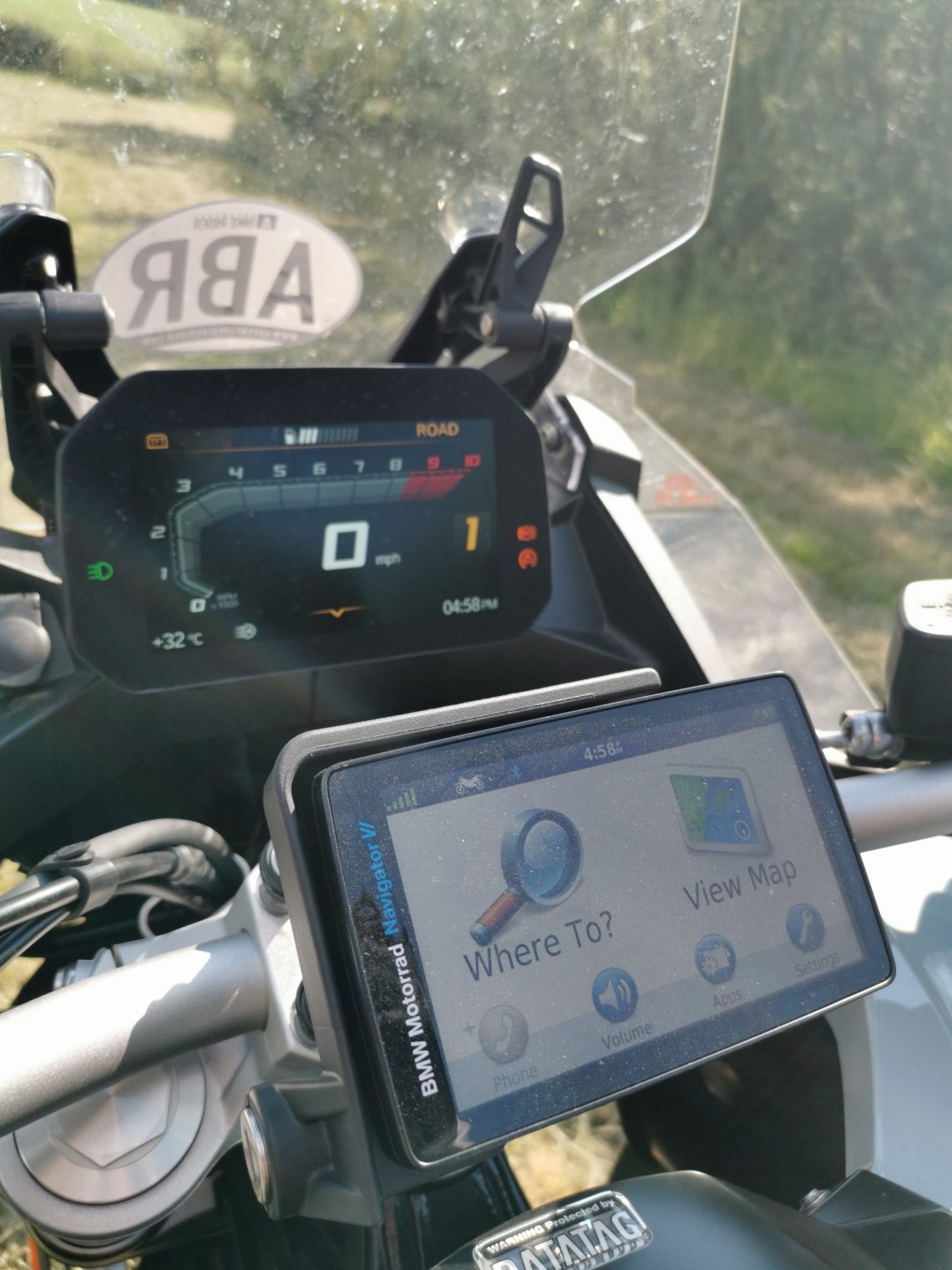 Soon enough, I'd be listening to the sound of that exhaust reverberating through the mountains of northern Spain. The plan was to take the bike on the Brittany Ferries crossing from Plymouth to Santander before giving it a proper blast in the Spanish mountains.
Check out our pick of the top 6 roads to ride in Northern Spain and Portugal here.
A more refined ride
The F 850 GS Adventure was launched this year, succeeding the rather long-in-the-tooth F 800 GS Adventure. Like the rest of BMW's dual-sport range, the new model had seen an increase in capacity of around 50cc.
Overall, BMW has attempted to make the new F 850 GS Adventure more refined than its rather workmanlike predecessor, with a smoother parallel-twin engine and sharper styling. The rear-mounted fuel tank has been moved to a more traditional position at the front of the bike, bringing it in line with the competition.
After getting the GSA home, it was time to familiarise myself with it before heading off on tour. Away from the dingy lights of that multi-storey car park in Farnborough, the bike looked great.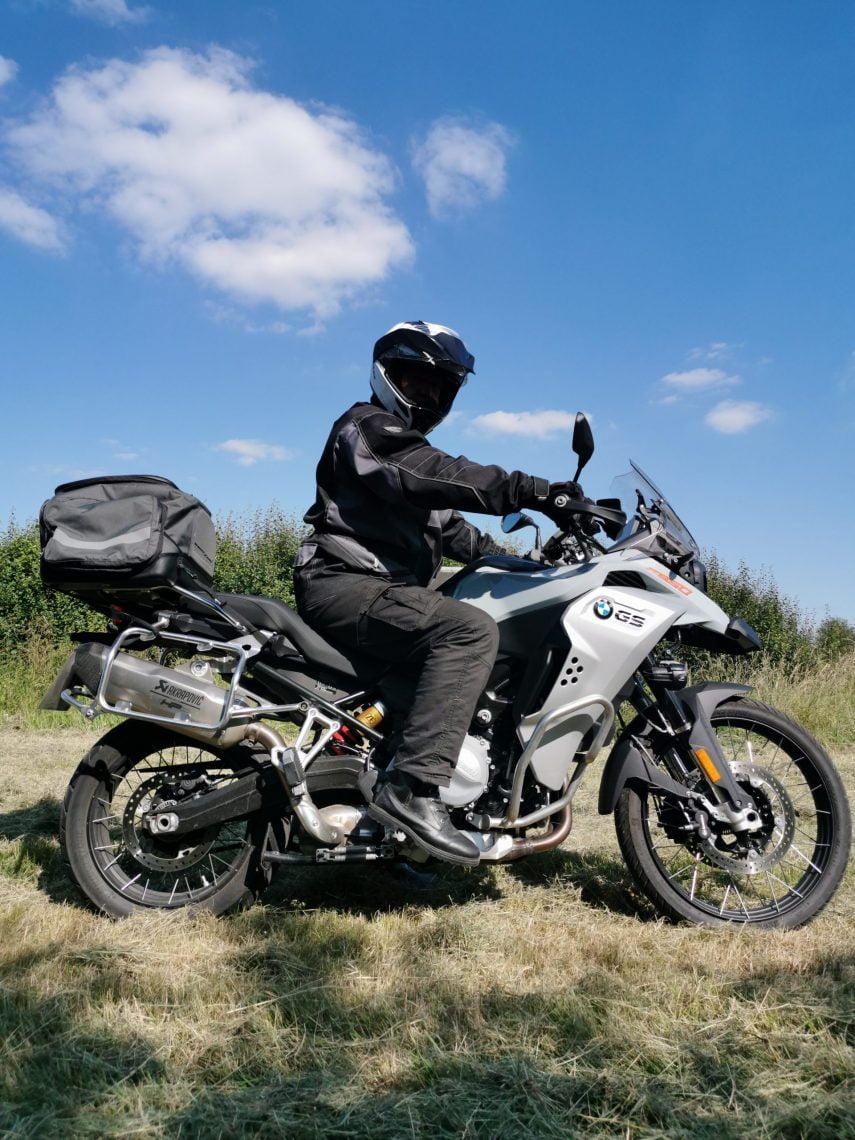 I got suited and booted and swung my leg over the relatively tall 875mm-high saddle ready to take the bike for a swift test run around the Cotswolds. I find it's always better to discover whether you need to make any adjustments before you leave for a trip abroad.
After a few miles, it was clear that the seat, the pegs, and the bike's controls were all well placed. The saddle was immediately comfortable, which was a blessing. Comfort on my Spanish excursion wouldn't be an issue.
Built for covering long-distances
Despite the F 850 GS Adventure's imposing stature, it felt incredibly lively and light on the road and its 95bhp engine didn't lack in power at all. I headed out along the arrow-straight Fosse Way, an old Roman Road, and then turned off onto the smaller, narrower Cotswold lanes, giving me a chance to explore the bike's handling.
Confidence-inspiring is a phrase that gets thrown around a lot these days, but that's exactly what the F 850 GS Adventure is. Fitted with Bridgestone Battlax AX41 tyres, it handled extremely well.
Looking straight ahead, the TFT dash sits nicely just below your eye line. It's excellent, very clear, even in bright sunlight, and there's a lot of information on display. Coupled with the BMW 'Wunderwheel' controller on the handlebars, it's possible to navigate through the menu on the run, and it's all very intuitive and simple to use. BMW has nailed the TFT dash from a usability perspective.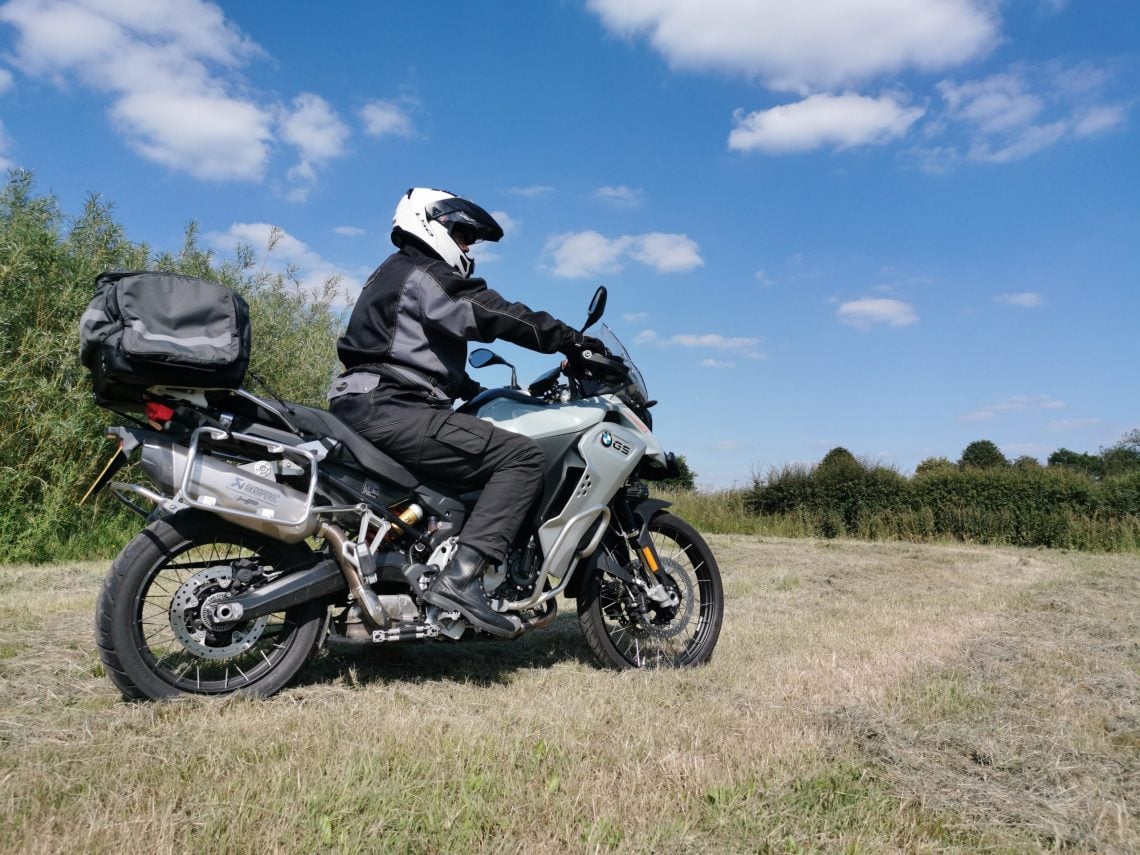 Sitting pretty under the dash was the integrated Garmin GPS unit. This can be locked into place so that you can leave it on the bike when stopping for a cuppa. It worked flawlessly, again being integrated exceptionally well with the 'Wunderwheel', which sits on the left-hand bar.
Back home from my first ride, it was time to ready the bike for the forthcoming journey to Spain. Putting together my travel kit, I noted that the F 850 GS Adventure is fitted with tubeless spoked wheels. They're so much easier to handle a roadside puncture with, why don't all manufacturers fit this type?
Heading to Spain
Sunday morning rolled around with dry, sunny weather. It was time for the blast down the M5 to Plymouth to catch the Brittany Ferries' Pont Aven ship to Santander. Thankfully, the F 850 GS Adventure is fitted with cruise control, which is a blessing on long motorway journeys.
The screen has two positions, high for motorways or when it's raining, and low for a nice fresh blast when riding at lesser speeds. It's well thought out and worked perfectly for me, deflecting air effectively and creating a comfortable, buffeting-free zone where I was sat.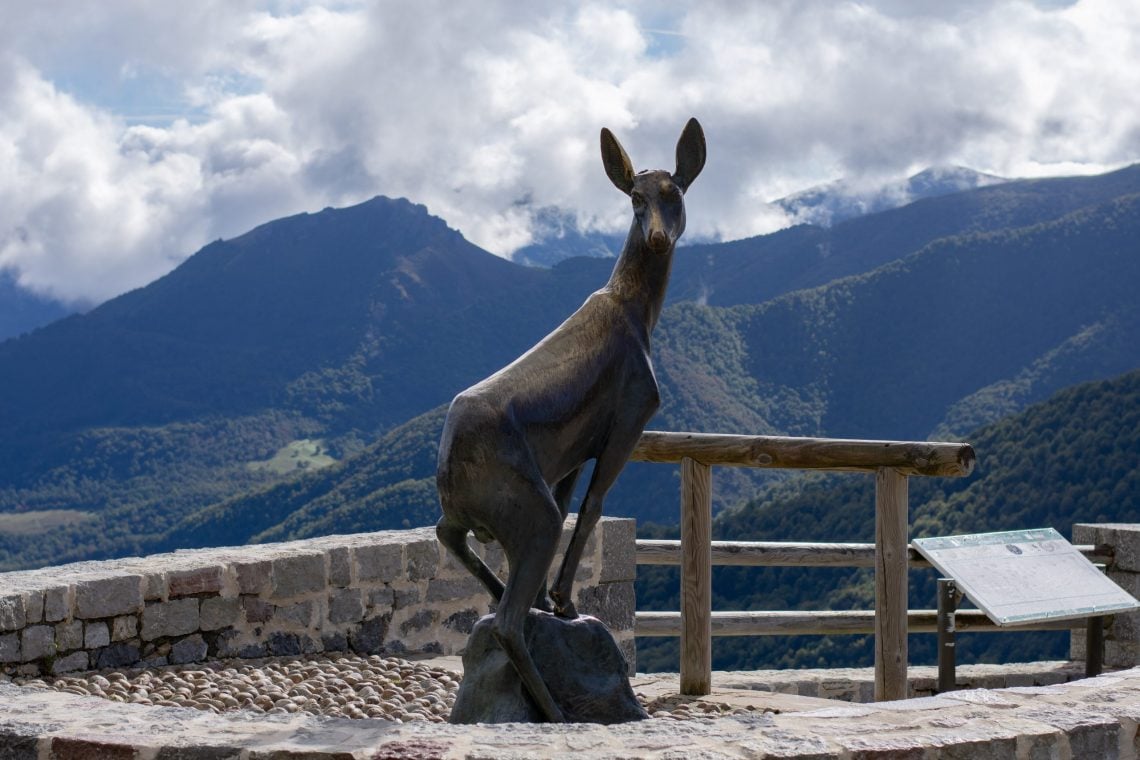 Before long I was in Plymouth, and 24-hours later I was riding off the ferry and onto Spanish soil. Riding a bike off a ferry and onto a foreign country is one of the best feelings I know. The bustle of Santander was soon dispensed with and a two-hour run to the first hotel was seen off by the GSA without fuss. The next morning came and with it rain and wind. Hang on, this is Spain. What happened to the sun?
While the rain wasn't welcome, it did provide the perfect opportunity for some wet weather testing. The seat's easy to wipe off and doesn't hold the water (no wet bum!). The large fairing and screen in its highest position provided good coverage from the rain. The Bridgestone tyres, too, performed excellently in the wet, and these are as good a tyre as any for the bike to come fitted with as standard.
The rain hung around for most of the day, though it eased off as I got to my hotel, where I was able to reflect on my time so far with the GSA. Most importantly, after a couple of long days in the saddle, the seat was living up to its initial promise. The comfort on this bike is exceptional. I had absolutely no aches or pains, the reach to the bars was spot on, with the footrests well placed too.
Heading for the rough stuff
The next day, I awoke to blue skies and sunshine, perfect weather for exploring. I decided to take the bike on a few gravel trails that I'd scouted out on a previous trip, so up on the pegs it was and away we went. Handily, the GSA has a dual-action brake pedal. If you flip up the first part, it becomes better positioned for standing. Riding off-road really got to showcase the handling of the bike on its 21-inch front and 17-inch back wheels.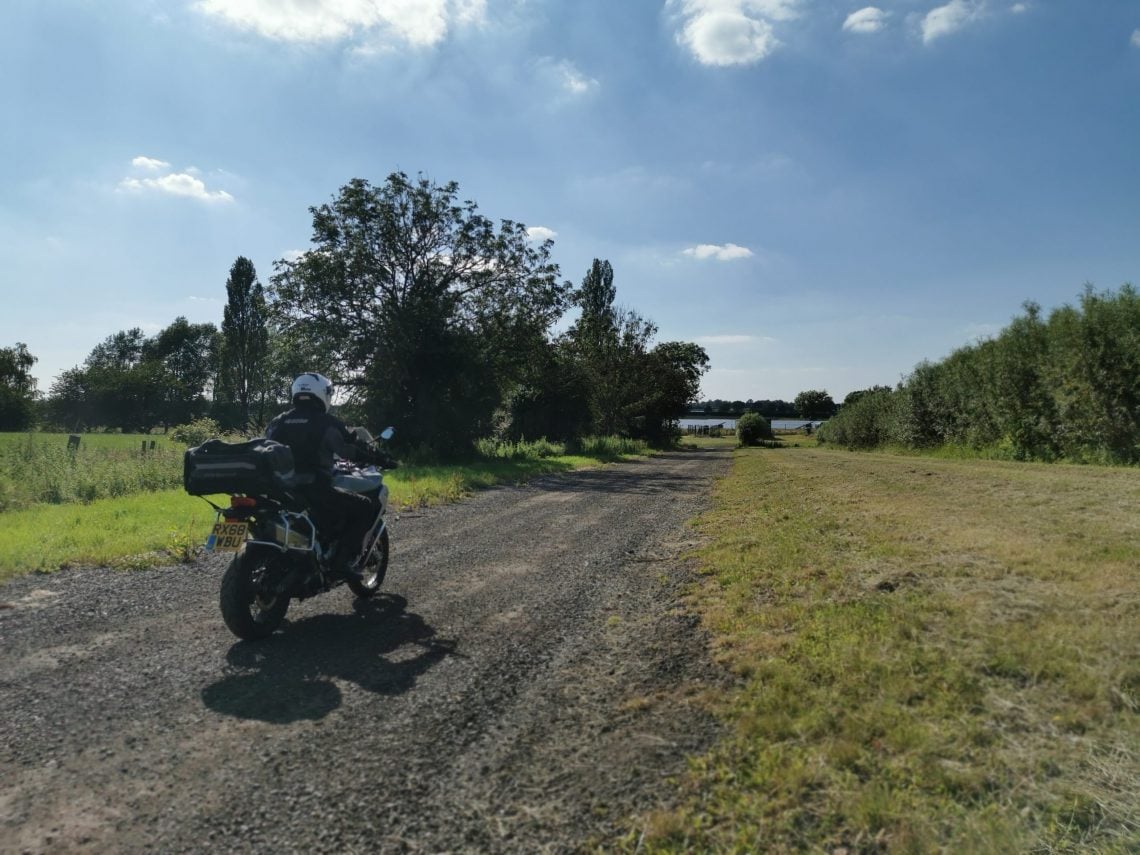 Now, I'm not a professional bike tester (wheelies only happen by accident), but this bike provided me with great confidence on rougher surfaces, particularly in enduro mode which is accessed by the flick of a few buttons. The standing position is excellent for off-road riding. It just feels so natural and comfortable, giving perfect control, so much so that it wasn't long before I was looking like a Dakar riding god (at least in my mind's eye).
Over the years, I've ridden a fair number of big adventure bikes off-road and I've also done a lot of riding on trials bikes. While the 850 may not be either of those, to me it's the perfect compromise. It belies its weight, allowing you to enjoy off-road excursions without too much worry, but it's still a great high-speed tourer. If I was in the market right now for a new bike, I'd seriously be considering spending my hard-earned coins on an F 850 GS Adventure.
Impressive range
This being the Adventure variant of the F 850 GS, it comes with a larger, 23l tank (the standard 850 has 15l) which, when coupled with the frugal 60mpg return, means you can get around 300 miles from a single fill-up. The range does decrease quite a bit when you give it some beans, but for long-distance touring, if you stay at sensible speeds, you'll be filling up substantially less than if you rode the standard model.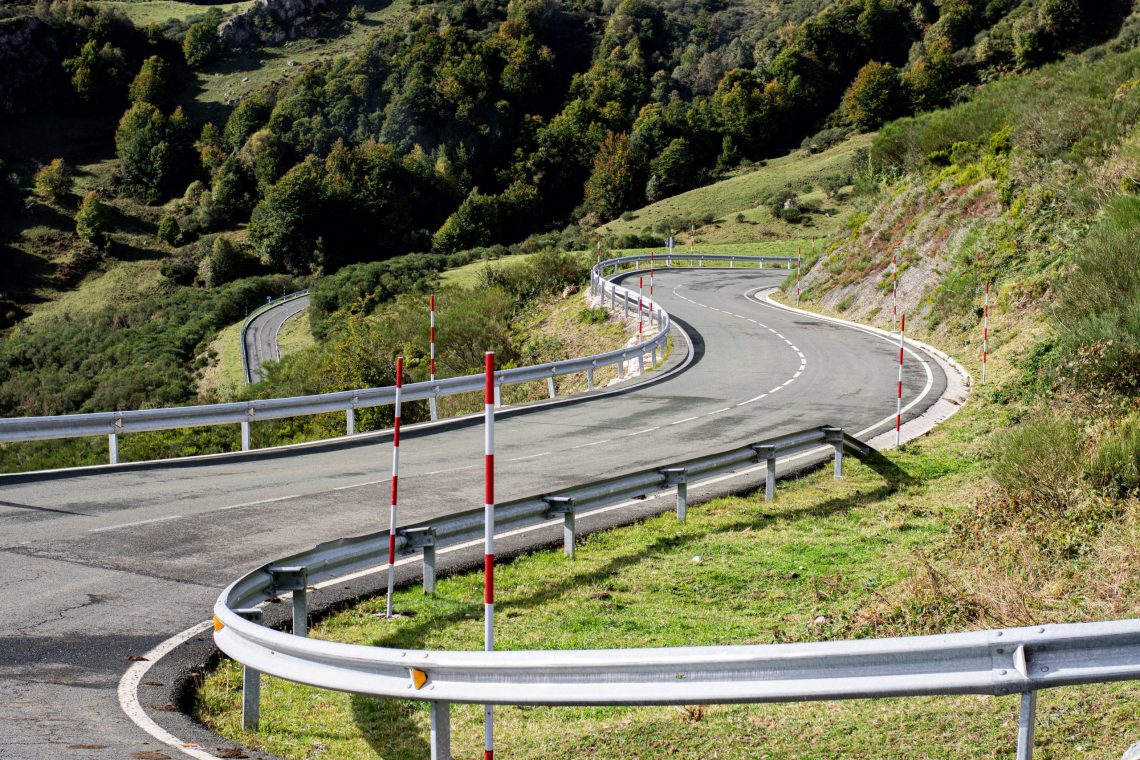 Riding back towards the Spanish coast after some fun in the mountains, it was nice to nip in and out of the small coastal towns. Parking up for a bite to eat and a coffee, I couldn't help but turn around and admire the machine as it was parked up. It's just one of those bikes you love to look back at with pride of ownership, and it also received some admiring glances from the local moped boys.
This year, I mainly stuck to the north-western area of Spain, with a small diversion into Portugal. There's so much off-roading around here and it's a great area that I've been to on many occasions. Trust me, if you're looking for somewhere to tour next summer, you won't be bored around here. The roads are incredible, offering outstanding vistas.
Ideal surroundings
Unsurprisingly, it's a popular destination for bikers, so I would highly recommend booking the Brittany Ferries crossing well in advance to ensure you don't miss out. If you leave it too late you may well be disappointed. This would be a shame because making the Brittany Ferries crossing is an enjoyable and relaxing way to kick off a bike tour.
Once you are in northern Spain, hotel rooms are plentiful and can be had for as little at €40 per night for two people. A glass of local lager at one of the many tapas bars can be had for €1, along with delicious meals. When you put it all together it makes for biking heaven.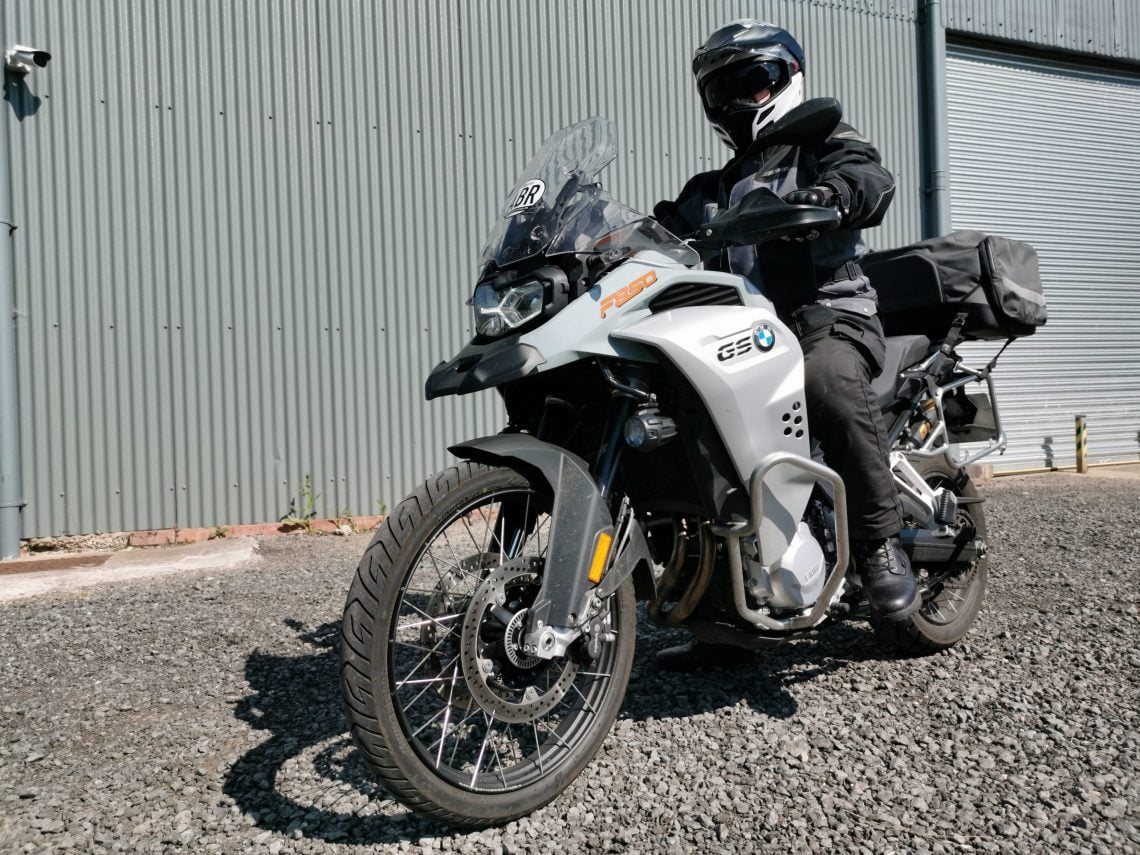 The last couple of days of my trip were spent in the Picos de Europa National Park, riding through lovely little towns all linked by amazing mountain roads. If you're around this area, the town of Potes is a wonderful place to base yourself in.
All too soon, it was time to head towards Santander to catch the ferry back to Blighty. A great time was had, riding incredible roads on a bike that seems to have been made specifically with touring in mind.
Conclusion
If you're looking for a machine that will transport you over long distances in comfort, the BMW F 850 GS Adventure is a worthy choice. If anyone thing causes discomfort on a long-distance trip, it can spoil the riding but this bike excels, in part thanks to BMW's electronically adjustable suspension. It gives you more choice in the set-up of the bike and, while it's not quite magic-carpet smooth, it sure comes close.
Performance-wise, the 850 parallel-twin engine is torquey and willing to rev smoothly at your desired speed. The addition of standard road and rain engine modes, along with optional enduro modes, that can be chosen on the fly enhance this. It also has a smooth, light clutch and progressive but powerful brakes with ABS that hardly ever seem to intrude, even on loose ground.
There are three colourways available for the 850 Adventure; the basic ice grey (which mine came in), Rallye (an attractive metallic blue and white combination), and Exclusive (sleek, seductive granite grey with gold forks and rims). The ice grey is unusual in the flesh, it takes the angular lines out of the tank and fairing, though I did find myself warming to it during my time away.
All things said BMW has produced a remarkable bike that is well suited to long-distance motorcycle touring with a few detours off-road. This should come as no surprise given the German manufacturer's heritage and status as market leader in the adventure sector.
---
BMW Softbag Big
Used to packing up hard luggage whenever I go on tour, I was interested to check out the BMW Softbag Big, a soft tail bag of 55 litres, which was the only luggage the bike came supplied with. It fits quickly and securely to the bike via a few straps, then it has got a waterproof lining inside to keep your undies dry, along with a couple of side pockets.
Piling my week's worth of kit into the soft luggage holdall was so easy, everything went in with space to spare, although I do tend to pack lighter than most. Safe to say, I'm a convert to this type of luggage.
---
Choose your GS Adventure
The BMW F 850 GS Adventure (from £10,600) comes in two versions; the standard F 850 GS Adventure and the F 850 GS Adventure Sport. The standard model comes with ABS, automatic stability control, engine and handguards, luggage rack, an adjustable touring screen, enduro footrests, slipper clutch, riding modes pro (dynamic pro and enduro pro), power socket, LED lights, and a TFT screen with connectivity.
The F 850 GS Adventure Sport (from £11,615) builds on all of that by adding daytime riding lights, an additional LED fog light, LED indicators, dynamic traction control, gearshift assist pro, riding mode pro (dynamic pro, enduro and enduro pro), and ABS pro.