Electric motorcycle pioneer Zero is touting the DSR Black Forest as a bike ready for adventure on and off-road. James Oxley took it for a spin to discover if the two-wheeled electric revolution has begun
Switching on the Zero DSR Black Forest for the first time was a bizarre experience. I turned the ignition key, pushed the kill switch into the on position and waited… Nothing happened. I waited a few more seconds, stared at the controls to see if I'd missed the blindingly obvious, but still, nothing seemed to be going on.
It was at that moment I spotted a little green light on the dash and remembered the nice chap from the Zero dealership explaining that it meant the battery-powered 'engine' was ready. I gingerly twisted the throttle. Again, nothing happened. I moved my wrist a little further and began to inch forward. There was a deafening silence.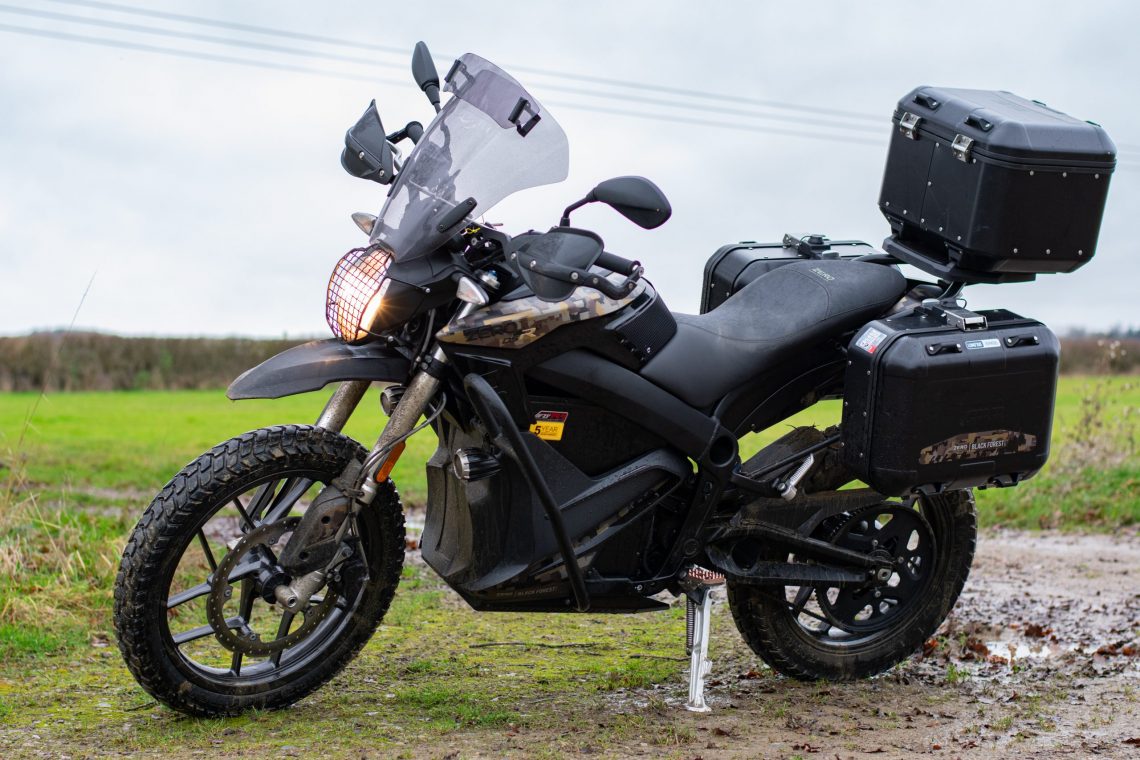 The electric revolution
This was my first time controlling an electric vehicle of any kind and I admit to being rather underwhelmed by the start-up process. I'm not sure what I expected. I thought there would be something to replace the satisfying sound of an engine barking into life.
Maybe a series of sounds and a fancy animation dancing across the dash. Perhaps even a thumbprint or facial recognition system. Something to leave me in no doubt I was riding a bike fitted with the propulsion system of the future. Instead, there was a sense of, well… emptiness. The experience didn't stir any emotion in me at all, apart from a curiosity about whether the bike was turned on.
Despite this, I remained eager to put the bike through its paces and find out what riding an electric motorcycle was all about.
I admit to having my interest in the electric vehicle (EV) scene piqued last year when spy shots revealed Ewan and Charley riding Harley-Davidson's LiveWire through the Americas in the third instalment of the Long Way series, the Long Way Up. So, with the famous theme tune playing on repeat in my head, I set out on a 90-mile journey from Peterborough to ABR HQ in Stratford-Upon-Avon.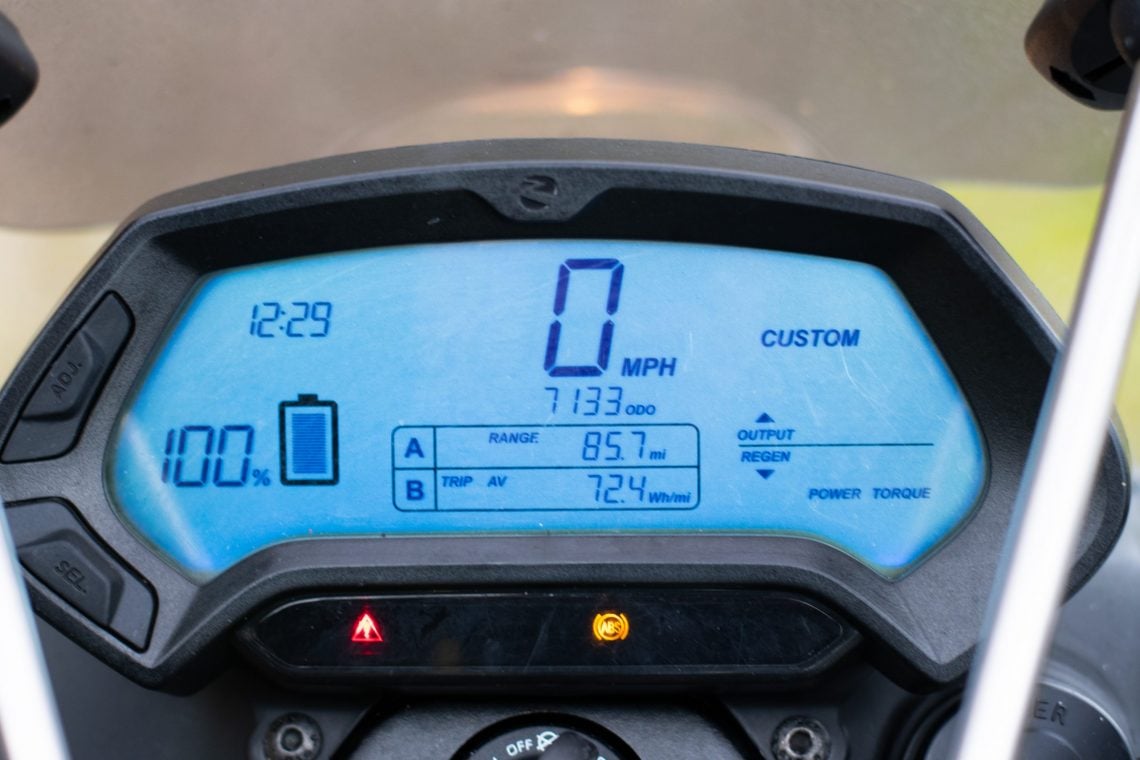 Twist and go
As I pulled out of the car park, my left hand reached in vain for a gear lever that wasn't there – like all-electric vehicles, the Zero DSR Black Forest only has one gear, so it's twist and go. And, boy, does it go. I filtered onto the main road and felt a thump of instant acceleration as the 14.4 kWh battery laid down a big ol'slab of torque through the rear wheel. Now, this is more like it, I thought. Perhaps I can get on board with this EV revolution after all.
At this point, you may be wondering why ABR is reviewing an electric motorcycle. Here's why. While it may be the case that a lot of us demand long-distance touring capability from a bike and current battery technology and charging infrastructure simply isn't up to the job of dashing across Europe, the truth is many of us use our machines for less testing purposes. Think commuting and weekend blasts.
Have electric motorcycles developed enough to cater to those needs? Zero certainly thinks so. It is marketing the DSR Black Forest as the 'most adventure-ready electric motorcycle on the planet'.
Our test bike came fitted with a full set of Givi aluminium luggage, a touring screen, spotlights, a headlight protector, metal footpegs, crash bars, metal handguards and a bash plate. It also has an adventure-style beak thrown in for good measure. This all suggests Zero has given some thought to the needs of the adventure rider. But what's this electric machine actually like to ride?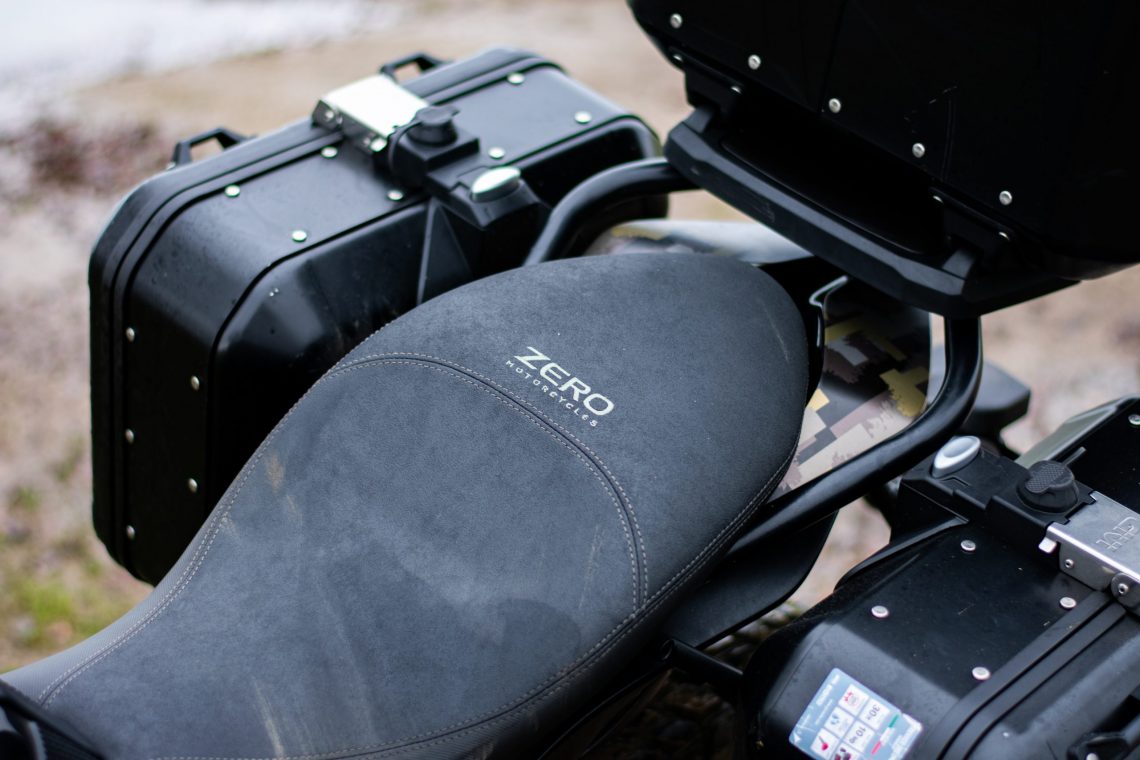 Comfort
I soon found myself filtering through downtown Peterborough's traffic. It's not the most glamorous of introductions to a new bike, but it did give me a chance to focus on the basics for a while. The ergonomics of the Black Forest remind me of Honda's mid-sized adventure bike, the CB500X, which I rode for a few months in 2019.
They are both smaller than a 'full-size' adventure motorcycle. As a 6ft-tall man, the hands, backside, feet triangle is a little more cramped than I'd like, and the bars are slightly further forward than I'm used to. The knee bend is also quite tight.
However, the Zero's smaller stature and its approachable 843mm seat height did mean I could plant both feet firmly on the ground with ease. With this in mind, I can see the Black Forest appealing to those who are put off by bigger machines. The seat is wide and comfortable enough to spend a couple of hours on board (you'll likely need to get off and charge the battery if you ride for any longer).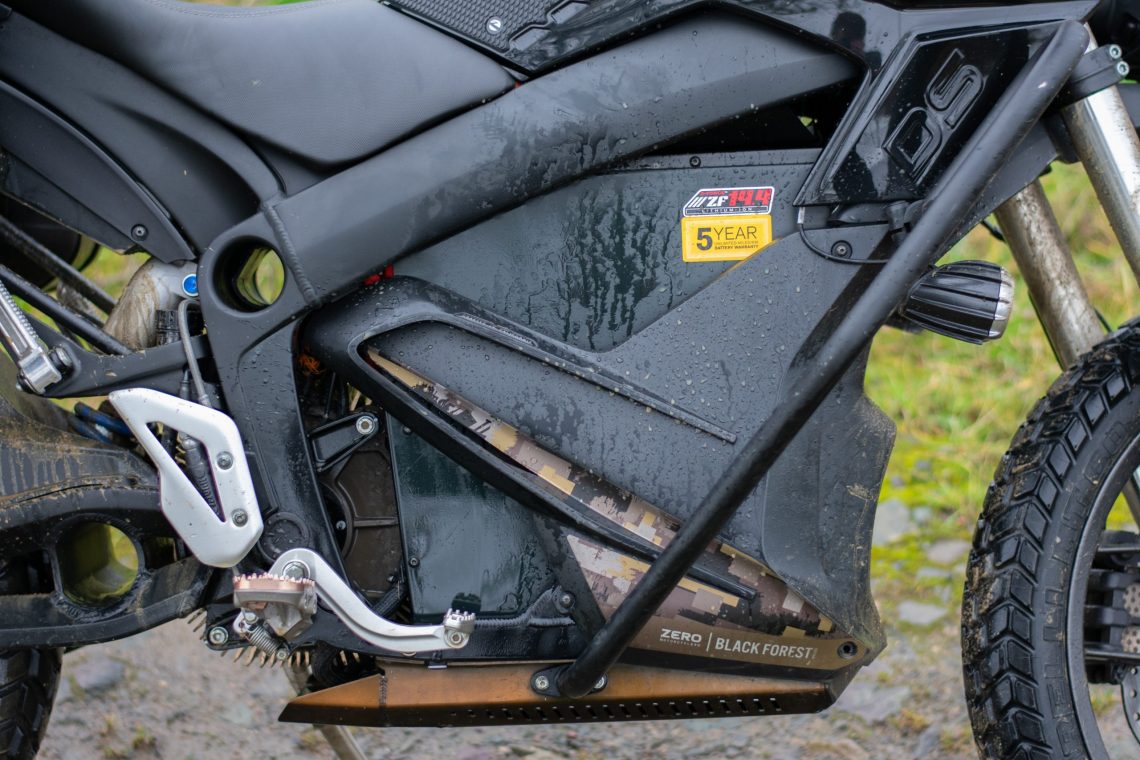 Power
Soon enough, I left Peterborough behind and found myself on open roads with 69 bhp available at a twist of the wrist. I'll admit it was a lot of fun wrenching back the throttle and feeling the bike's seemingly endless acceleration without the need to change gear.
It simply keeps getting faster and I found myself having to regularly throttle off for reasons of safety and legality. It's a pretty crazy experience and one that left me laughing out loud in my helmet. And I could hear myself laughing too, because the only sound that came from the bike was a muted whir and the noise of rubber on road.
To be honest, the near silence was rather underwhelming and nowhere near the visceral sound and feel of an internal combustion engine roaring and vibrating with delight. Don't get me wrong, accelerating on the DSR Black Forest is fun, fast and taps into my inner child with its magic carpet-like experience, but it does lack a soundtrack to really get my heart racing.
I was making my way to the village of Uppingham, about 25 miles down the road, where I had arranged to meet a chap from Zero (Paul) who was going take me through the electric charging process. I had more than enough juice to get me there, but I couldn't help but feel a nagging pang of range anxiety, so I switched from 'Sport' mode to 'Eco' and the DSR Black Forest immediately felt very different.
As you might expect, 'Eco' mode reduces the amount of power available to the rider. The throttle response is a lot softer and acceleration is slower which, for a bike without traction control, would likely be the mode I would choose in the wet. The riding experience isn't as fun and the bike's speed tops out at 70mph (it can get to 100 mph in 'Sport' mode'). On the plus side, my battery power gauge on the LCD screen didn't decline anywhere near as much and I found myself happy to forgo some power in order to guarantee I reached my destination.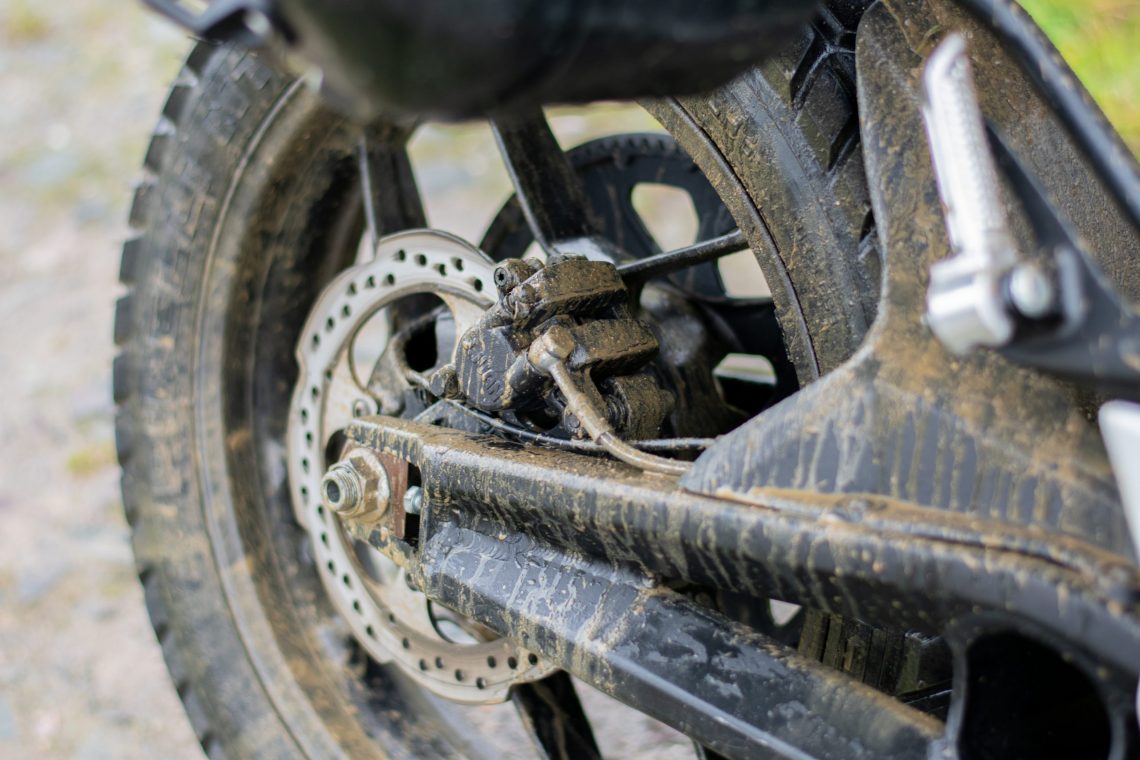 Charging
It turns out I need not have worried. I arrived in Uppingham with 74% of my battery power left. I initially stopped in the wrong carpark, pulling up to a friendly biker who fired a series of questions at me about my electric motorcycle which I couldn't answer, but the encounter goes to show the Zero is a good conversation starter.
After finding the correct carpark, Paul took me through the charging process. It turned out to be rather simple and easy. He showed me an app on his phone which revealed the location of charging points across the UK and whether they were suitable for my vehicle. The app, called Zap-Map, also told me if they were in use and whether there were any technical issues that would stop me from using them.
The Zero is suitable for use with fast chargers, one of which I found myself parked next to. Inside the bike's top box is a charging cable which connects the motorcycle to the charging point. A few presses of the app and the bike started charging. He said this type of charger provides one per cent of charge per minute, so we grabbed a coffee and about 25 minutes later the Zero was up to 100% again. The whole process cost less than 50p, plus the cost of the coffees.
Doing the math, a full charge would take more than an hour and a half, pretty much the length of a football match including halftime. So, unless you're going to watch the football, this is obviously not as convenient as filling up at a petrol station.
Since I undertook that first charge, I've been replenishing the DSR Black Forest's battery overnight simply by plugging it into a standard three-pin socket in the wall. It takes about nine hours to fully charge using this method.
This approach is ideal for commuting to work or Sunday rides, a task for which the DSR has proved economical and convenient. If I was to undertake longer journeys, I'd need to plan my route carefully and allow enough time for charging, a process that would rule out the Black Forest as a long-distance tourer for me.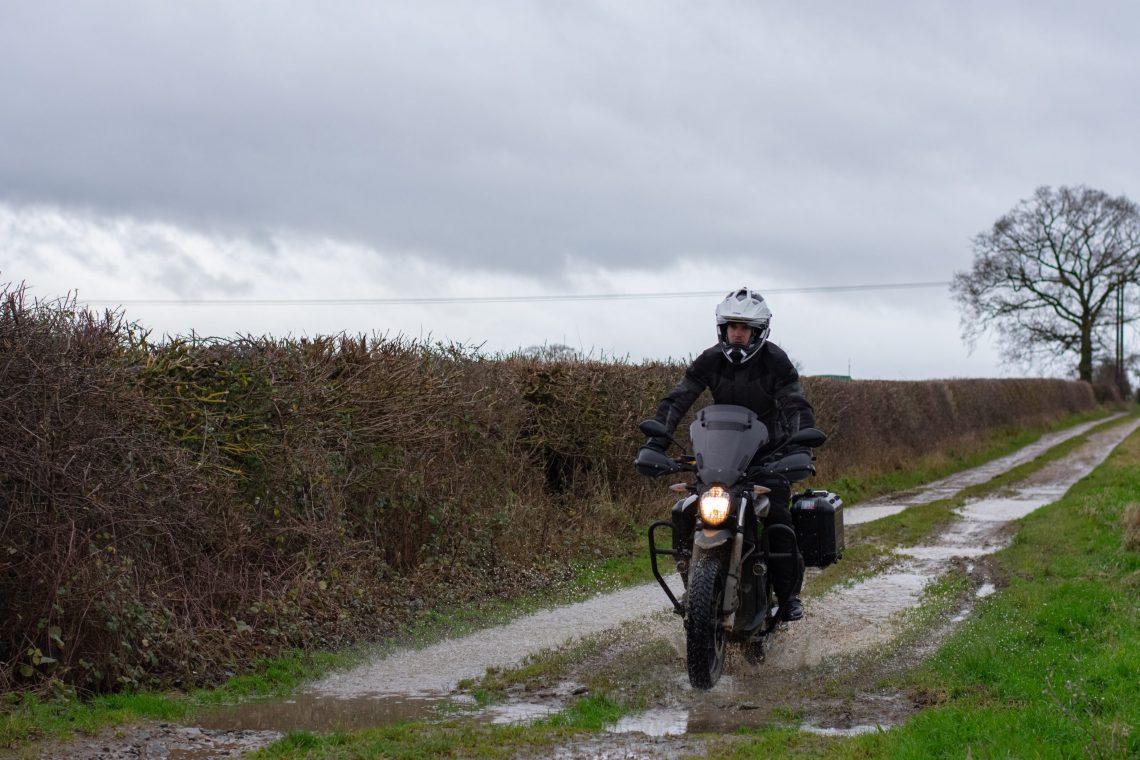 Handling
As I zipped through traffic on my journey from Peterborough to the office, I found the throttle response on the Zero to be smooth and progressive with no hint of snatching or jerking. The handling was nippy enough to dive between lines of traffic and I found myself flicking the bike along country lanes with gusto.
It also felt perfectly stable cruising along at motorway speeds, although I did suffer a fair amount of wind buffeting on my shoulders and head despite the presence of a big screen. When it comes to stopping power, the Bosch single disc front and rear brakes provided plenty of bite though they're not the most powerful brakes I've used.
I also took the DSR Black Forest along some gravel roads and it performed competently. The standing position is a little cramped for a man of my height, and I imagine the 178 mm front and 179 mm rear suspension travel would bottom out pretty easily if pushed too hard, but the bike was happy handling some light off-roading. At 222kg it's also on the heavier end of the scale.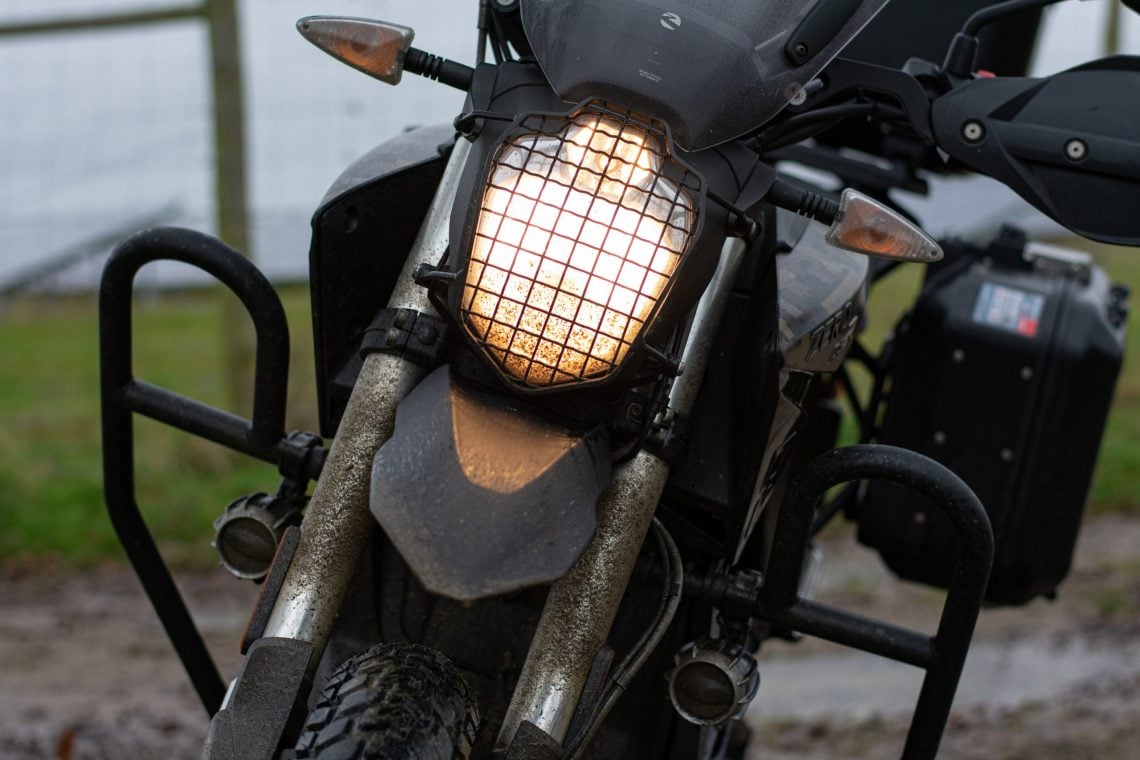 Build quality and style
The DSR Black Forest I've been riding has done more than 7,000 miles as part of Zero's press fleet. It's a tough life for a motorcycle, with journalists always keen to push a bike to its limits without much care for its longevity. With this in mind, the bike I was riding was in damn good shape.
In terms of build quality, it feels solidly put together and there's nothing to complain about. However, there isn't much to rave about either, particularly when it comes to style. The DSR Black Forest is a conventional-looking bike. Apart from the fact there is a large black box where an engine would usually sit, nothing screams out that this is an electric motorcycle.
Whether this is a good or a bad thing will depend on your point of view. It stops the bike looking like a novelty, but the conventional styling also stops the Zero feeling special. Nowhere is this more evident than when I was sat on the bike. For a motorcycle with a retail price of £18,090, it doesn't feel at all premium.
That's not to say it feels cheap either, it simply feels more like sitting onboard that Honda CB500X I mentioned earlier, which will set you back just £6,069. The LCD dash is functional but looks outdated in today's world of TFT displays, the switchgear is basic, and there are no goodies like heated grips, cornering lights, or cruise control that you would expect in a machine with a premium price tag.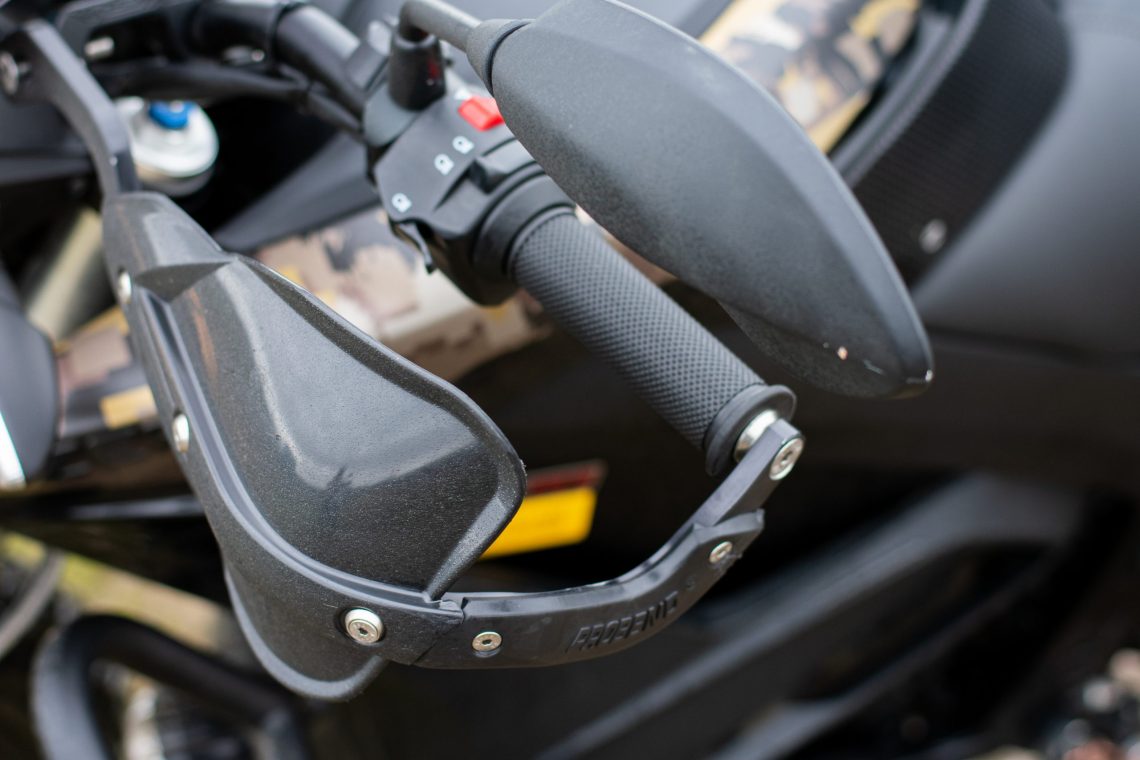 Value for money
You can save £1,500 on the price of a DSR Black Forest thanks to the Government's plug-in motorcycle grant. But, even with this saving, whether the bike offers value for money or not will come down to your point of view.
If it is treated as any other motorcycle then the answer is no. I could buy a premium bike like the Ducati Multistrada 1260 or a BMW R 1250 GSA for around the same price point and be the envy of all my mates.
However, if you look at the Zero DSR Black Forest from a running costs perspective, then a value for money argument could be made. After all, maintenance on an electric motorcycle is minimal, made even more so by the presence of a belt drive on the DSR Black Forest so you don't even need to maintain and replace a chain. Combine this with the fact the bike only costs a couple of quid to fully charge and you'll be saving a few hundred to a few thousand pounds on running costs.
The problem with this approach is that value for money is about so much more than, well… money. For me, a motorcycle represents good value if it makes me feel a million dollars. If my heart leaps for joy and I feel like the coolest guy on Earth every time I ride it, then that's money well spent. And, this is the main issue I have with the DSR Black Forest. It's certainly capable, but didn't make me feel special.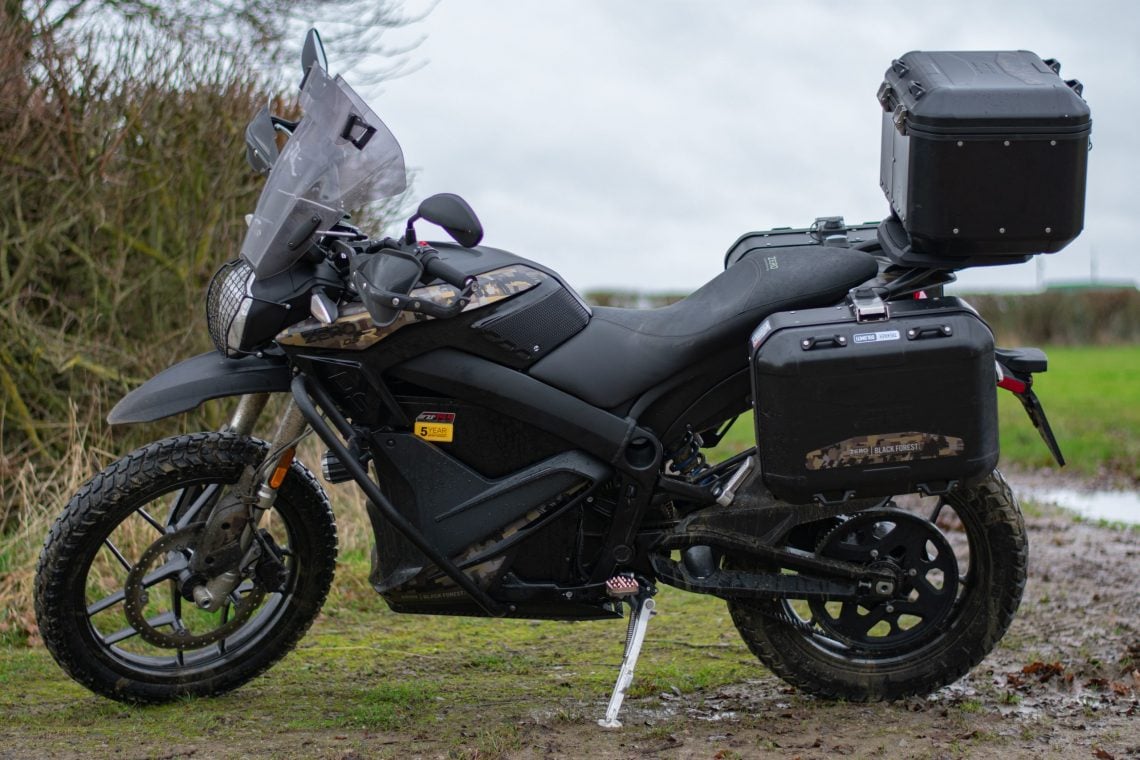 Conclusion
Overall, I enjoyed riding the DSR Black Forest and I'm sure Zero will continue to push the boundaries of what an electric motorcycle can do. To achieve this, it'll need early adopters to buy its current motorcycles so it can continue to invest in the future. I genuinely hope this happens.
But who'll become an early adopter? This is the million-dollar question, and one, in all honesty, I'm struggling to answer. So rather than look at what the Zero isn't (a touring bike, for example), it's better to think about what it does well.
If you're looking to join the 'electric revolution' in its infancy, take advantage of the frugal running costs, and your usual riding doesn't involve much distance, then it'll prove a capable and fun purchase. But it's ever so hard to ignore the £18,090 elephant in the room.
---
ABR Verdict
As a commuter
This is where the Zero shines. Charge it overnight for pennies and zip through the morning traffic. It's cheap to run, requires little maintenance, and with a range of around 90 miles, will handle small to medium-distance commutes. It's also narrow and manoeuvrable enough to slip through city traffic with ease.
As a weekend tourer
Relaxing weekend rides are within the Zero's abilities. Wafting along a few country lanes with the sounds of summer as your soundtrack is an appealing prospect. Just ensure you plan a route with charging points along the way.
As an off-roader
Finding somewhere to charge in more remote locations will be an issue. However, the bike will handle light off-road work and more challenging terrain at lower speeds, but there are plenty of more suitable bikes I would buy ahead of the Zero for dirt riding.
As a continental road tourer
Electric bikes don't yet have the range or charging speed to be viable continental road tourers, unless you have plenty of time on your hands. That being said, if you've got your heart set on an electric bike, the Zero is capable of covering long distances in relative comfort, albeit with plenty of stops to top up the battery.
As an RTW overlander
Theoretically yes, the Zero will take you around the world because all you need is a plug socket to charge it. But, in reality, electric bike technology and charging infrastructure isn't good enough yet to make it a viable option without a support team.
As a pillion carrier
The pillion seat on the Zero is on the small side and it isn't somewhere I'd want to spend extended periods of time on, but it should be comfortable enough for short rides.