I had no idea what my intentions were when I left home. All I knew was I wanted to get as far away from London as my old Honda Transalp would take me. Flicking through my atlas the choice seemed simple, Southern Europe. It had to be at least warmer than the UK, so with my tent and cooker (both new and untested) I hit the road.
I spent a few weeks enjoying hopping between Spain and Portugal, when I had my first brain wave. I had read a little about Morocco, only a two-hour ferry ride of the Spanish coast. Well, it's pretty much Europe, or so I thought. Boy I was in for a shock.
The moment I rode off the ferry I was soaked by rain. Wet and cold, I pulled into the customs office where I was soon reminded I couldn't speak a word of French. I was face to face with the Moroccan police as they started demanding my papers and insurance. I had my V5C document, but that was it. I already wanted to go home.
Slowly but surely, I worked it out. I needed some local cash to buy insurance from a kiosk over the road. I found an ATM and got my insurance and passport stamped, I was off. But I still had no idea which way to go. I headed south to find the nearest petrol station.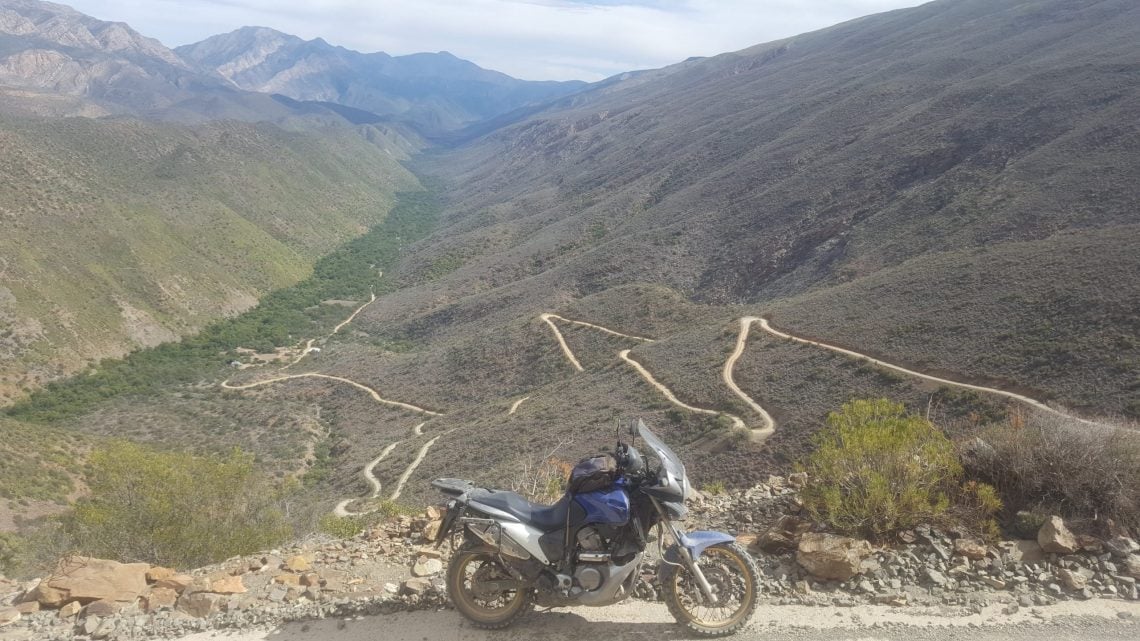 Motorcycling through Africa
I had no idea what to expect. Did Morocco have BP garages or would it be plastic bottles on the side of the road? Would they have big motorways, even tarmac roads, or would it all be sand and dirt? Not to mention the locals. I had never met a Moroccan person before. Would they like motorcyclists?
I was already having doubts again, not helped by the fact my bike was completely overloaded and weighed a ton. I felt like I was going to drop it in any one of the thousands of puddles I was now wobbling in between. All I wanted to do was stop, find petrol and breathe.
What was I doing here? I wasn't a solo adventure bike rider. I wasn't even a solo traveller. I had bitten off more than I could chew.
Finally, I made it out of the port facility, but just as I did my heart sank again. The road was lined with hundreds of refugees, all with plastic bags containing everything they owned. I couldn't stop here, these were desperate people. They might steal my wallet or worse my motorbike. I trundled past, scared to even look, but as soon as I did, all I saw were smiling faces and waves.
They were West Africans, far from home and soaked to the bone, yet thrilled to see me. As soon as I stopped, I was flooded with handshakes, friendly greetings and requests for engine revs from my modest V-Twin.
I didn't realise at the time, but this day was to be foretelling of my African experience. Over the course of the next 12 months, I often found myself scared and alone. Be it a flat tyre, no gas in the tank, or even lying on my back having just trashed it. Whatever misfortune I encountered, the locals always came to my aid.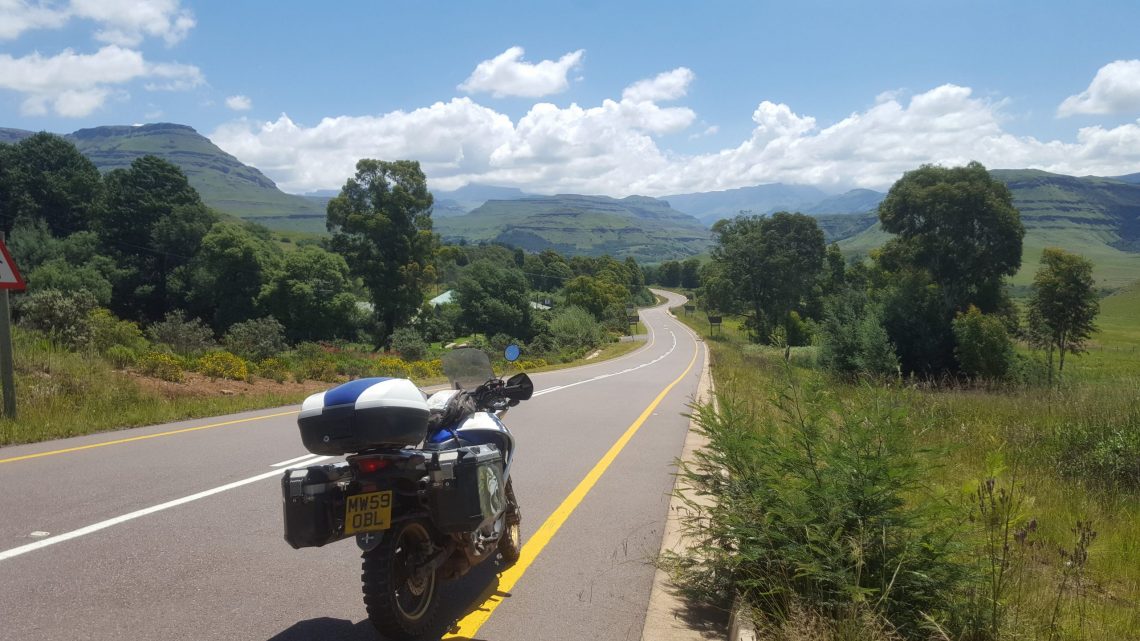 Growing in confidence
Over the next few weeks my confidence began to grow. At first it came from small victories, like working out how my little petrol cooker worked. Next came the bigger steps, like my first solo night wild camping in the Sahara. But things soon stepped up a gear when I met Tony.
In his mid 40s, Tony was already a veteran of the Africa overlanding scene. He was on his way down to The Gambia in his Land Rover Defender and asked if I wanted to join him. I had never even heard of The Gambia and after a little research discovered we would need to travel through Mauritania and Senegal on the way.
Fine, or so I thought until I read further down these countries' Wikipedia pages. Mauritania had recently been described as 'slavery's last stronghold' and, as for Senegal, it had been recording new cases of the deadly Ebola virus as recently as two years prior.
As for The Gambia, only a month before, the president was displeased with the country's election results and had rejected them, leading to his exile. Neighbouring West African countries had deployed troops and, during the dispute, some 45,000 refugees had been reported as having fled to Senegal.
I wasn't sure about taking up Tony's offer to join him, but he insisted this was where I was going to see the real Africa, if that's what I really wanted. Things went well for us as we travelled through Mauritania, that was until we arrived at the border between Mauritania and Senegal. It turned out that Tony didn't have the correct paperwork for his car so, if my trip was to continue, it was going to be a solo mission once again.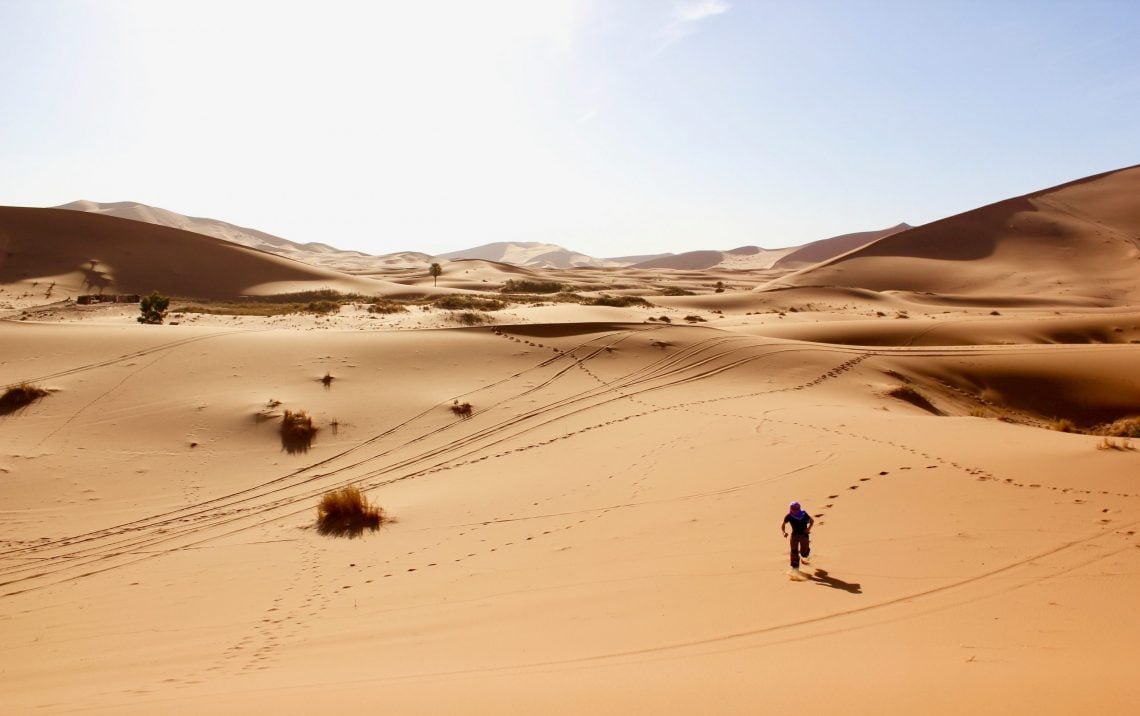 "In Africa, you need either time or money,"
This border crossing is affectionately known as 'the world border in Africa'. I had three offices I had to visit for my exit from Marutainia, one for my passport and the others for my motorcycle, each with guards asking for €10. Tony had warned me about this. "In Africa, you need either time or money," he had said. "You have time, so make the most of it."
I did just that. On every request for cash, I just turned my pockets out and waited awkwardly. It seemed to work as I was waved through.
It was the same on the Senegalese side, although I experienced much longer waits. Eventually I passed through. As I did, a local who had been watching me came over and patted me on the back.
"I like you," he said. "You are not some white chicken, you are like a real black man."
I took that as a complement and jumped on my bike before anyone could change their mind.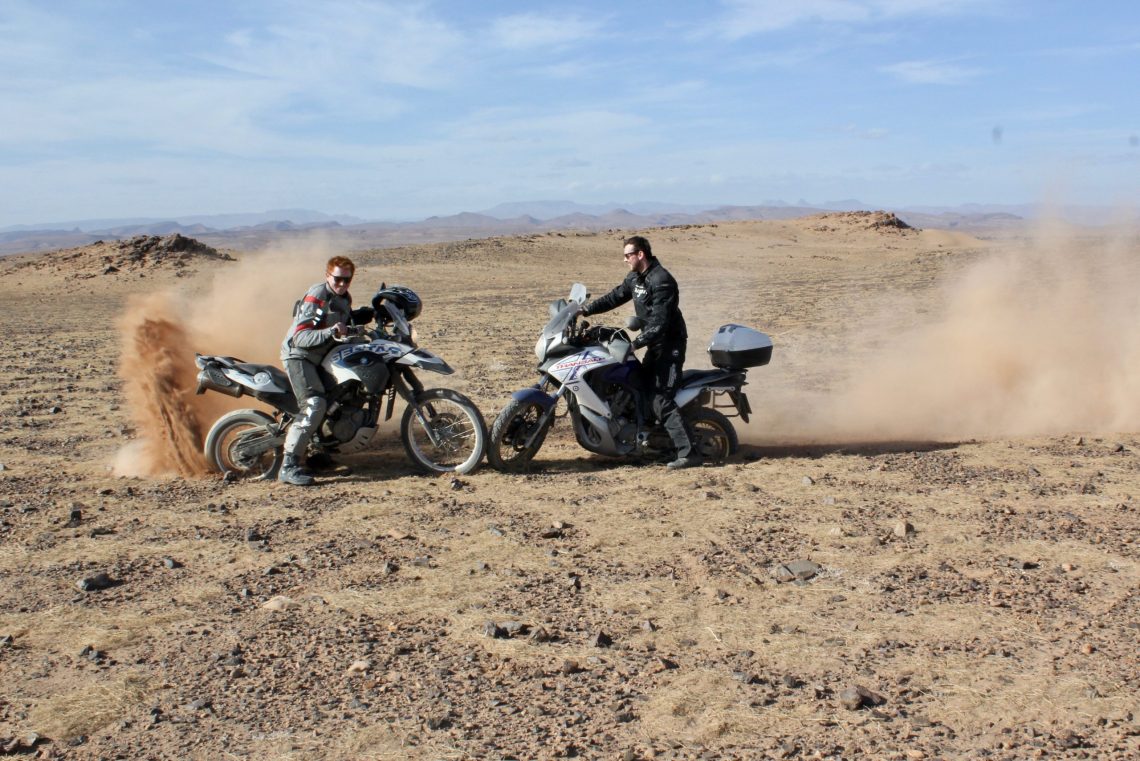 Lucky hair
Border crossings can be long winded and tiresome, but they also make up some of the most vivid memories I have of my journey down West Africa. For example, it was at the border crossing between Togo and Benin that I was asked to hand over some of my hair by a witch doctor.
Benin is widely regarded as the home of voodoo magic, so when a guard asked for some of my hair I was a little suspicious. "Okay, but it's not for voodoo, is it?" I asked.
"No, no," he said. "I am just the witch doctor for my village. White man hair is very good for luck." I had plenty of hair at the time, so I asked in the office for some scissors. I think he might have been expecting a strand or two because, when I handed him a fist full, his expression was priceless. It seemed as if I had just brought good luck for his entire village.
I journeyed on down Western Africa through Togo and onto Gabon. I was planning to spend some time trekking in the rainforest looking for lowland gorillas. This was now my thirteenth African country and I had become used to seeing a lot of small bikes on the road, particularly cheap Indian or Chinese-made motorcycles. Some of which you could pick up brand new for as little as €500.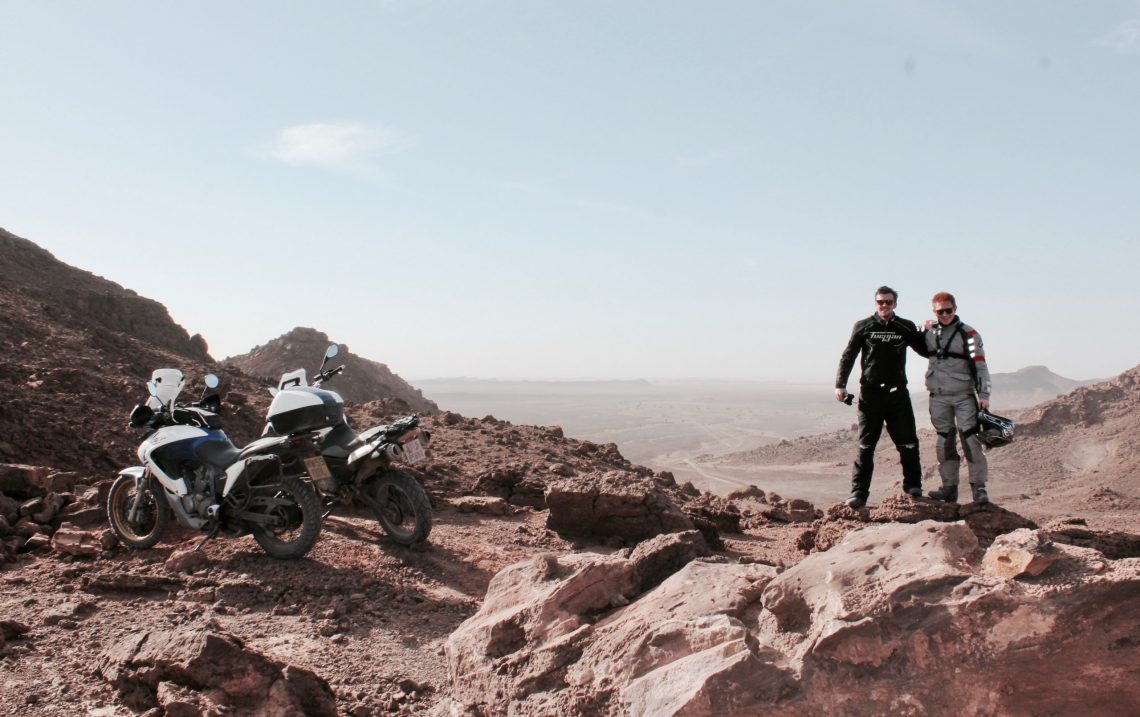 You never know what to expect
However, in Africa things can change the instant you cross a border. The first two days exploring the capital city, Libreville, everything seemed normal. There were few other bikes around and decent petrol stations. As soon as I started riding out of the city, the tarmac stopped and so did the bikes. The roads were filled with lorries and 4×4 vehicles.
The deeper into the rainforest I got, the worse the problem became. Soon it seemed impossible to buy petrol anywhere, only diesel for the 4x4s was available. A few times, when I got close to running dry, I would resort to waving down any bike I saw, insisting they sold me every litre they could spare from their tiny tanks.
After two days of serious off-road riding, I finally arrived in a place called Lope. Without a word of French, I managed to find a tracker who would help me find the gorillas. Using a stick in the sand, we negotiated the price for a two-day day trek. It turned out to be brutal. 
spent eight hours a day walking on the equator with no other trousers except my jeans. Apparently, shorts were a no, no and "pantalon très important." It took the full two days, but we found the gorillas and jungle elephants. It was without a doubt one of the most terrifying and exhilarating experiences of my life.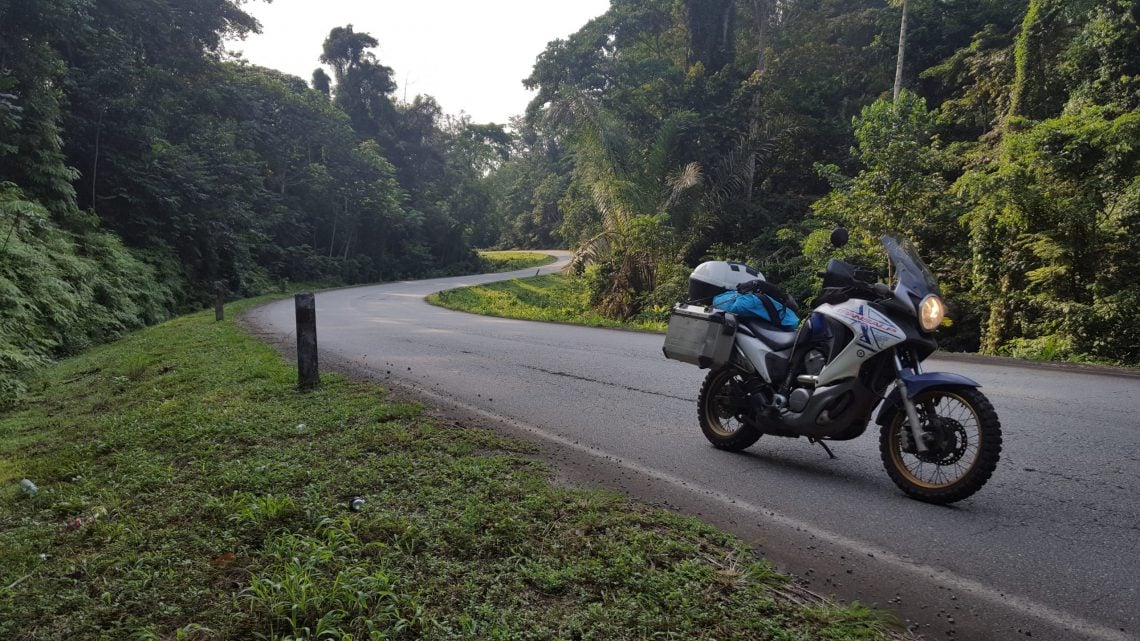 Having a spill
Two days later, and I was back on the bike. The roads improved a little and I was now heading for Franceville. I hadn't seen decent tarmac for around 300 miles, so my confidence on the red dirt tracks was growing. That was until I failed to notice a slight drizzle had started ahead of me. Going far too fast, I hit a shallow off camber section of road. Suddenly there was no grip and, an instant later, I was lying 30m from my bike after it had spun a full 180 degrees under me.
I wasn't in any rush to get up, my leg was in a bad way. I could see my bike wasn't much better. At best, the boxes had been ripped off and their frame twisted. With no one around and no chance of picking it up one-legged, all I could do was wait. Finally, a goods van appeared. The driver helped me strap the luggage boxes back on my bike and I headed off.
Immediately, I could feel something wasn't right. Any pressure on my leg was agony and it felt like it was getting heavier with every passing second as blood kept rushing to it. I pushed on for the rest of the day and finally made it to the next town, the ominously named, Lastoursville. There wasn't a doctor to be found, but I did get hold of some ice and managed to pack my leg with it. I did this for the next five days until the swelling had gone down.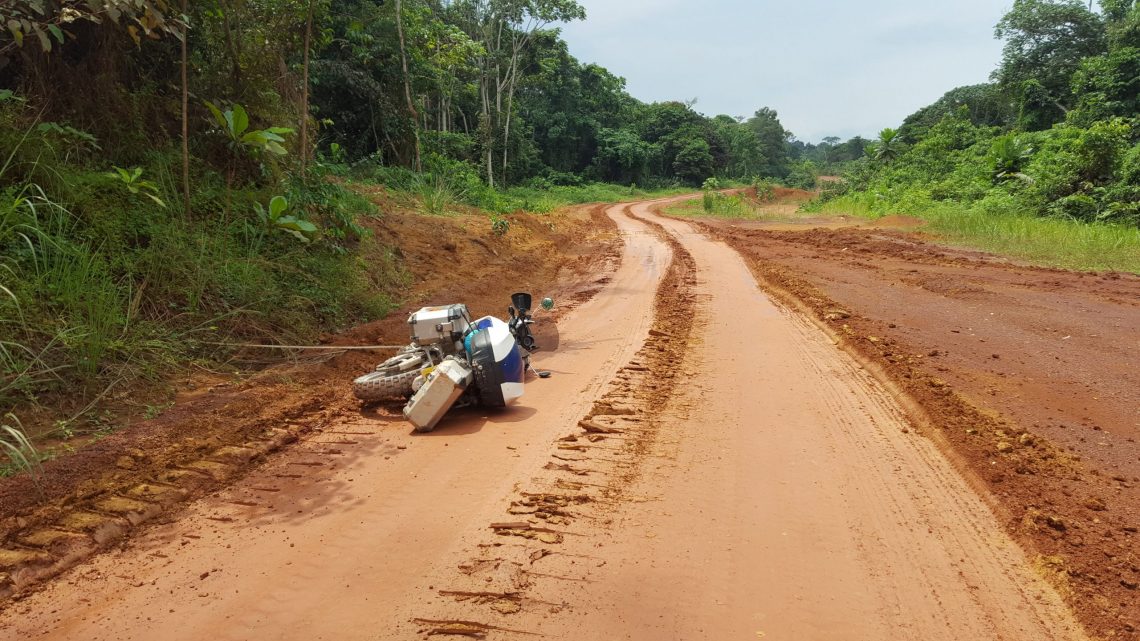 Back on the road
Once my leg was working again, I was straight back on the bike and hammering it south. I travelled through the Republic of the Congo and into the neighbouring Democratic Republic of the Congo (DRC). I was very apprehensive about travelling the DRC. It was meant to be one of the poorest and most dangerous countries in Africa.
However, I soon realised my fears were unfounded. The DRC had some of the warmest and most welcoming people I have ever met. In Africa, and in particular countries with violent histories or recent hardships, people live for the day. If today there is no Ebola or civil war on the doorstep, then today is a blessing and should be celebrated.
I rode on through Angola, Zambia and then into Zimbabwe where, after thousands of miles on the road, I received my first speeding ticket. During my time on the road I had become pretty good at talking myself out of trouble, but this is tough when you have been caught red handed.
It was a horrible morning in Zimbabwe and I was soaked to the bone and cursing my bike. I was flying down the highway when, over a crest, I saw a policeman in a white hat. I hit the brakes but it was too late.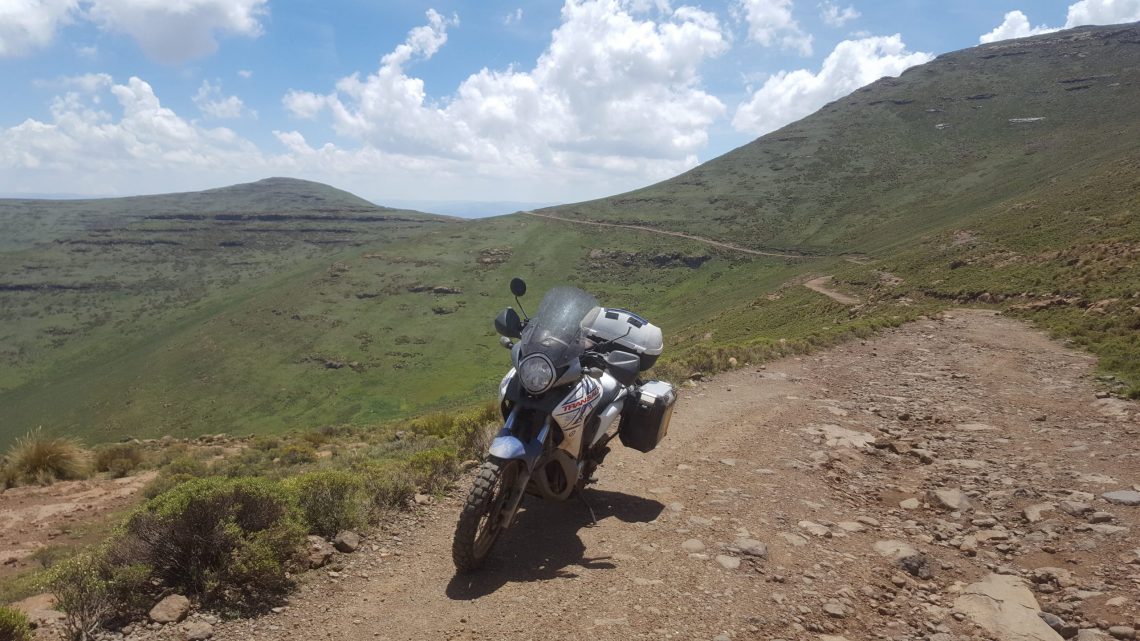 African speeding fines
He was already walking into the middle of the road with his hand up. I was not in the mood for arguing, I just wanted to get on and out of the rain. I saw he had a speed gun on a tripod but it was facing the wrong way. Did he have me red handed? Apparently, I was doing 67kph in a 60kph zone.
I almost laughed. I must have been doing at least 90. I apologised and asked how much the fine was. He wanted around $20 US (£15.60). I didn't want to hang around so I reached in my pocket and handed him about $8 (£6.25). He seemed happy with that and I was off, smiles all round.
After travelling through Zimbabwe, I crossed into South Africa and found myself nearing Cape Town and the end of my trip. When I set off from the UK, I had no intention of spending a year in Africa. In fact, I would have thought the idea was laughable. But, because of the way I was able to travel from Spain into Morocco, through Mauritania and into Senegal, I was able to experience a fairly progressive cultural change which helped ease me into my travels.
My time in Africa felt a long stretch from anything I could remember in England. My friends were all working in the city, hating their jobs and saving for a mortgage which they would be paying back for the next 35 years.
One of the things I found most eye opening, and has really stuck with me, is that the happiest people I have met have the least material goods. It makes me think that we too should live for today and do what we love, because who knows if it will be possible tomorrow?