Great news for any Irish motorcyclists, Brittany Ferries has announced that it will be operating the first ever direct ferry route from Ireland to Spain from April of this year.
Linking Cork and Santander, the new route was announced on Tuesday as Brittany Ferries celebrated its 40th anniversary in Ireland.
Running between April and November, the Cork to Santander service will be making two return sailings a week, and a new ship, the Connemara, is being chartered to serve the route.
As well as opening the Ireland to Spain route, the Connemara will also deliver an additional weekly return sailing from Cork to Roscoff.
The Connemara is currently operating between Italy and Greece, but when she starts service in Ireland she'll have capacity for around 500 passengers and space for 195 cars (and, presumably, motorcycles), with 2,225 lane metres of garage space.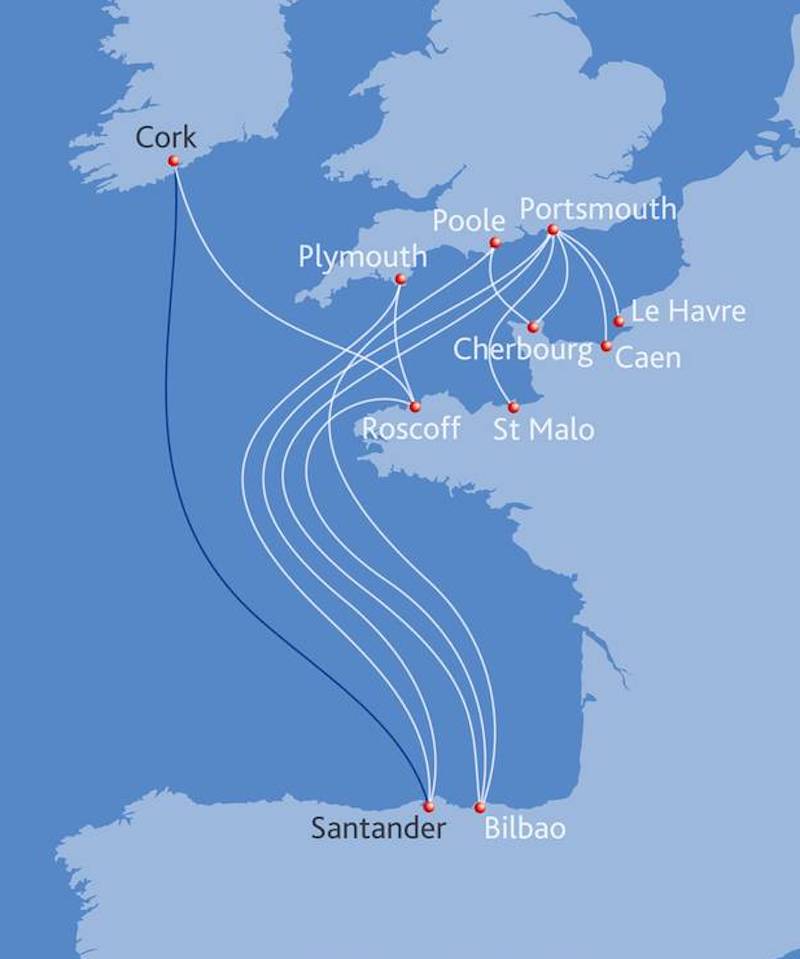 On board, you can expect a comfortable, no-frills service with what is being dubbed as a Spanish theme. Whether that means you'll be served chorizo by the bucket load, or running away from bulls on the starboard deck remains to be seen.
Interior and exterior cabins are said to be spacious, and can sleep up to four passengers, while a small shop and bar will accompany the dining options on offer.
The route offers a new level of convenience for Irish riders who are looking to explore Spain or even continue down to Morocco, as they'll no longer have to travel via Roscoff or from an English port.
And if you're looking for some inspiration of where to visit in Spain when you roll off the ferry, you might want to consider heading to Salamanca.
Will you be making use of Brittany Ferries' new Ireland to Spain route? Share your thoughts in the comments below.