From selling mail-order kits out of a living room to producing 500,000 units a year, Scottoiler is a company that has gone from strength to strength. Here, Bryn Davies takes a look at the story of the Scottish manufacturer of automatic chain oilers
It all began in the late seventies when Fraser Scott, a keen motorcyclist from Scotland, would regularly ride from Glasgow to Manchester to spend the weekends with his then-girlfriend.
Riding a Suzuki 750 with an O-ring chain, he noticed that time and time again it would be hanging off its sprockets by the time he got to Manchester. Realising that oiling the chain regularly on the ride would make his troubles go away, he set about solving the problem.
Looking at his bike, he had an idea. He reckoned that the Suzuki's vacuum petrol tap could be adapted to fashion some sort of automatic chain oiler, and so he set off to work.
Perfecting the design
This story of a bloke and his need to see his lady directly set in motion the series of events that led to Fraser Scott inventing the Scottoiler and, after creating a working prototype, he spent five years adapting and perfecting the design until it was ready to release to the public.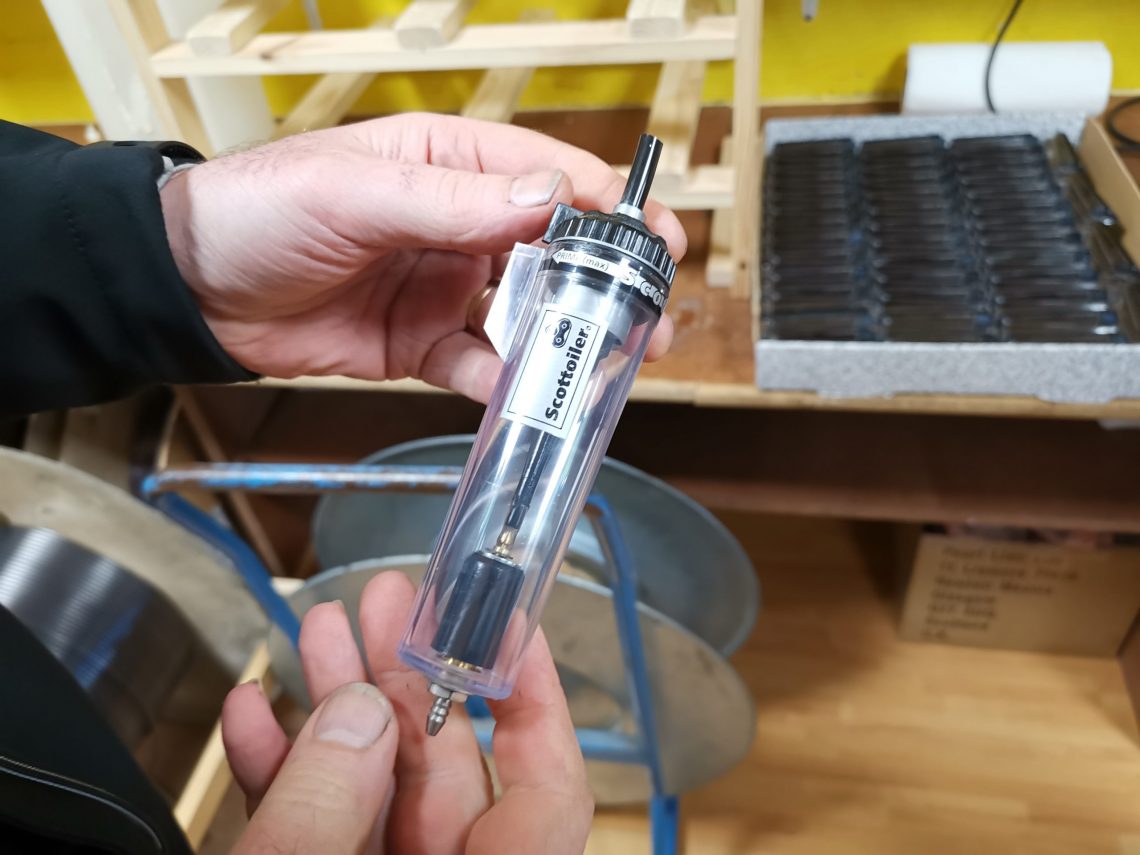 Years of testing revealed that Scott's invention would work on and off-road, in all conditions, hugely improving the lifespan of O-ring chains, and in 1983, he took a leap of faith and placed an order for 10,000 chain oiler systems. His stage was set, the NEC motorcycle show the following year was the perfect place at which to launch it and Scott was sure he was onto a winner. At that show, he sold just 50 of the kits.
Despite the setback, he was undeterred. He knew what he had created was a valuable piece of kit for any rider, and so he pushed on, despite his start-up costing him most of his money and nearly all of his time.
By 1985, he was on the ropes. His modest marketing budget had dried up and he could see no way to continue other than by selling the rest of his 10,000-large order by mail order from his lounge.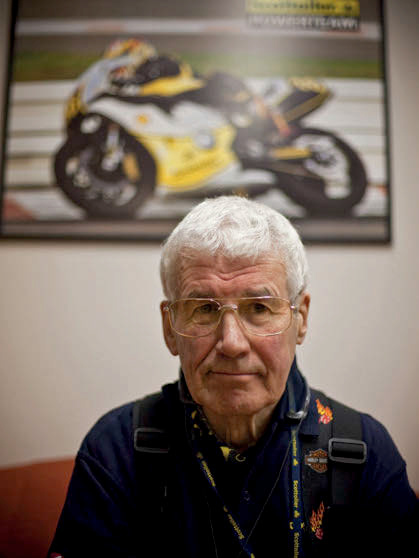 Over the next five years, word of the Scottoiler and its genius solution to chain oiling began to spread and the snowball was pushed down the mountain.
Things started to look bright for Scott, and by 1990 he was able to hire full-time staff to help with the running of the business and eventually, his hard work paid off when BMW Motorrad chose Scottoiler systems as an official accessory. One heck of a recommendation.
Nearly 30 years later and Scott has handed the running of the company over to his daughter, Fiona. Through her work and business nous, Scottoiler only continued to grow, with the company now employing 18 members of staff and its products being used and sold in 40 countries worldwide.
While Scott held onto his initial batch of 10,000 kits for a few years, Scottoiler now manufactures around 500,000 units per year, and has expanded into various product lines.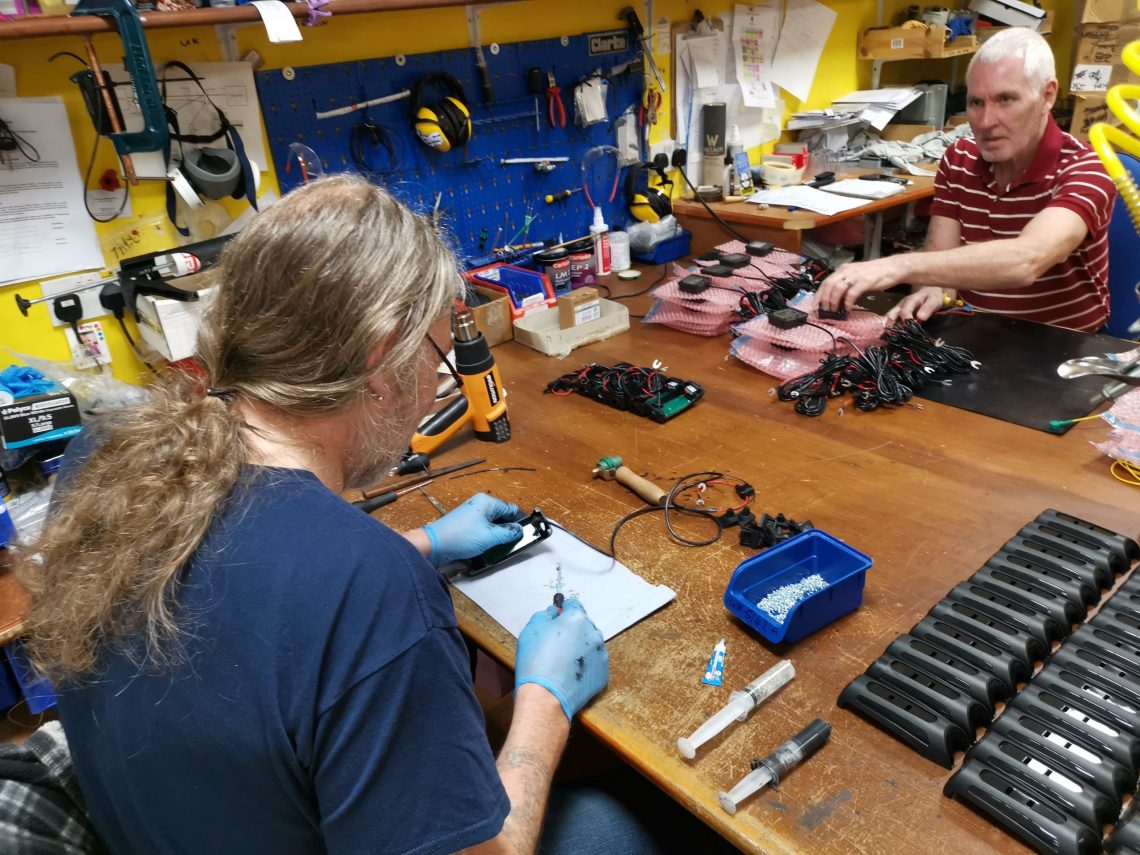 Remembering its roots
I took a visit to the Scottish firm's Milngavie-based home, and it was a true pleasure to discover the history of a business that's been grown by the desire and vision of a man and his daughter. Today, Scottoiler produces three chain oiling systems, the X system, the V system, and the E system, with each one appealing to a different budget and chain oiling need.
Most of the parts that are used in the company's kits are manufactured locally, with all of the electronics used being produced 10 miles away from Milngavie, and a lot of the plastic moulds coming from the south of Glasgow. Realising its roots, Scottoiler wants to keep everything as local as possible, supporting those businesses around them.
These days, Fiona handles the day to day running of the company, but amazingly Scott's still about and, at the age of 84, he calls his role in the business "a disruptive innovator within the R&D team".
You can find out more about Scottoiler, the company's history, and the products that Fraser Scott invented, by heading to their website here.