Hertz Ride has launched a motorcycle rental service in the USA and it's set to open up the States for UK riders. Doc Louk heads to Las Vegas to find out more…
While many people dream of riding the wide, open roads of the USA, the time and logistics involved can prove a stumbling block, particularly for UK riders with only a few days holiday to spare. With this in mind, I was excited to hear that international vehicle rental company Hertz has expanded its motorcycle hire and touring operation beyond Europe and into the USA for the first time. 
Hertz may be better known for its car rental services around the world, but for the past seven years, it has been successfully offering BMW motorcycles for rent, alongside guided and self-guided tours across Europe, under the moniker Hertz Ride.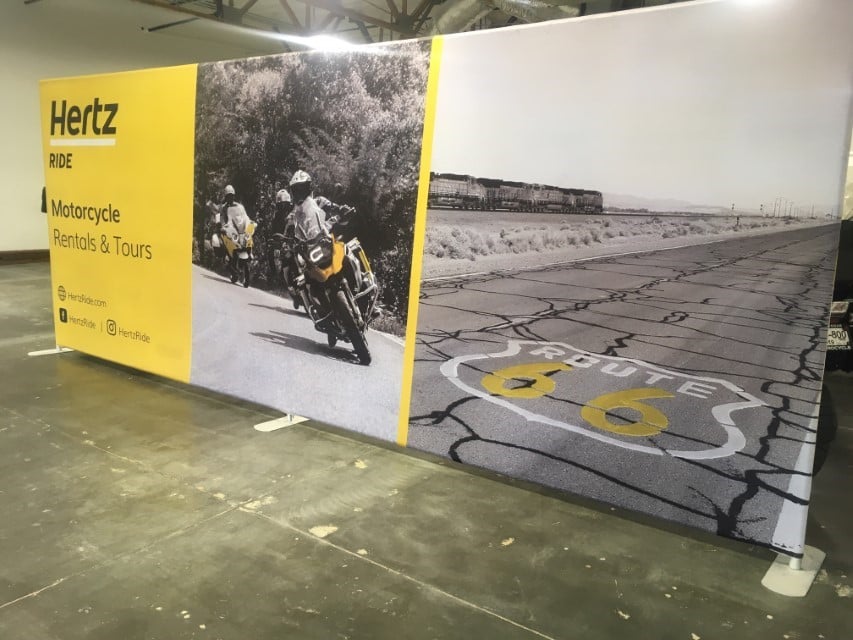 For its launch into the US market, Hertz Ride has chosen Las Vegas as its first standalone location, bringing a much-needed supply of adventure and sport-touring rental bikes to a destination resort with year-round riding. The launch of the Las Vegas facility has been followed by the opening of in-house rental locations at BMW dealerships in Riverside, California and Miami, Florida. 
Hertz pointed out that the rental of new BMW motorcycles, or for that matter any brand of adventure or sport touring bike, can be tricky in parts of the USA, a country where a Harley-Davidson can sometimes be the only option. The company's aim is to make it more convenient for riders to rent and tour on a bike other than a Harley, and its Las Vegas location is perfect for doing just that. 
If you have ever flown into the city's McCarran International Airport, you know it is very close to the famous Strip. The Hertz Ride facility is even closer to the airport, practically at the end of the runway. From the international terminal, it's a five-minute journey. 
From here you have a host of outstanding rides on your doorstep, including Mount Charleston, Valley of the Fire, Death Valley, and the Grand Canyon, as well as multi-day rides to Zion, Yellowstone, Sturgis, Yosemite, Moab, and beyond.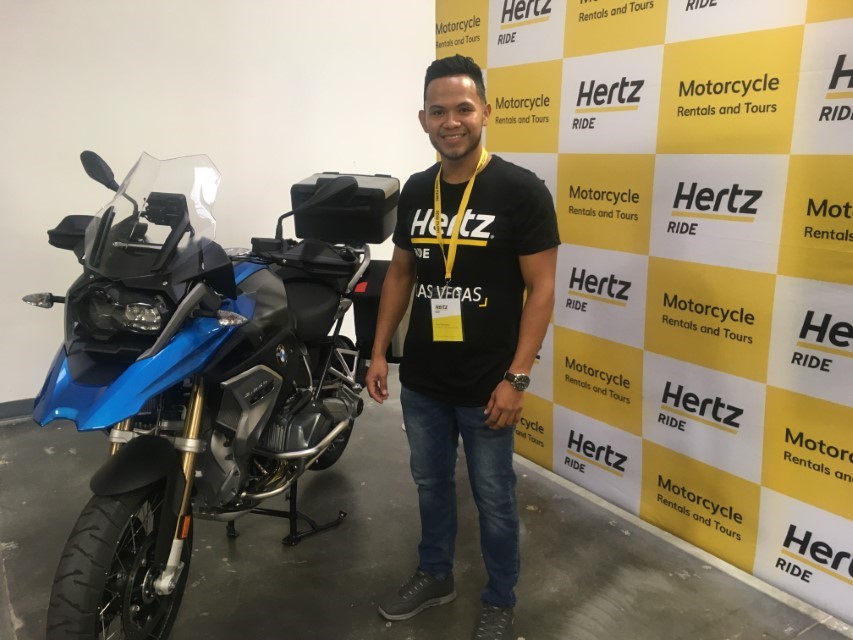 Adventure bikers can choose from the BMW R 1200 GS, R 1250 GS, F 700 GS and the F 750 GS. Those wanting a touring machine can select from the BMW K 1600 B, BMW K 1600 GA, as well as the R 1200 and R 1250 RT. The motorcycles will be replaced as they reach 18,000 miles or their 10-month service, and optional insurance plans offer roadside assistance and towing. 
Represented at the Las Vegas launch were bosses from BMW of Long Beach, the supplier of R 1250 GS bikes to Rawhide Adventures, an off-road training academy in the Mojave Desert. They hope to partner with Hertz Ride in the future.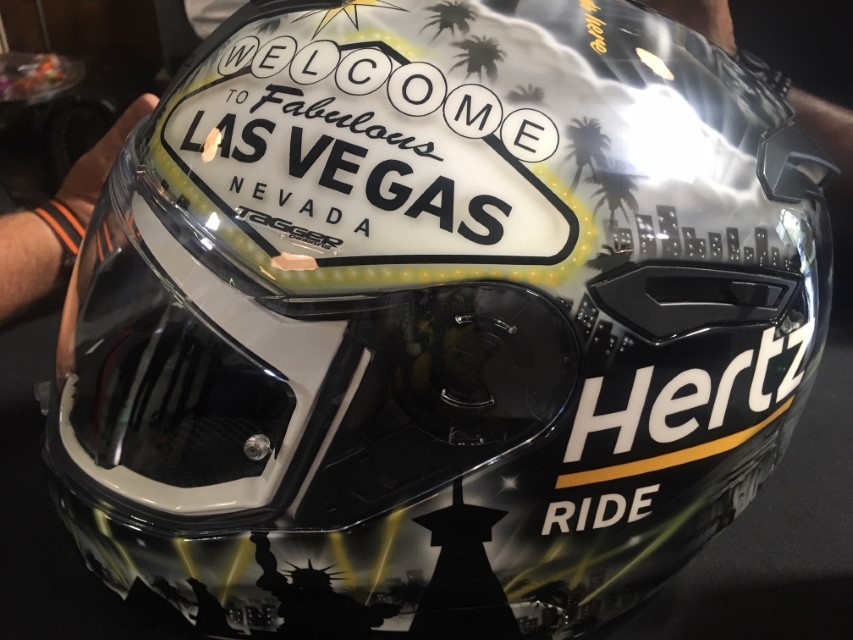 I'm sure most riders prefer to take their own riding gear on tour. However, if you find yourself in Las Vegas for a day or two while on holiday or at a convention, have no fear. You can rent riding gear from Hertz Ride, which has partnered with Nexx Helmets to offer helmet rentals for $10 (£7.80) per day. You can also rent REV'IT! jackets, trousers, boots, gloves, and rain gear. For last-minute gear needs, there is also a CycleGear shop located two minutes away and a Dainese shop a few miles further.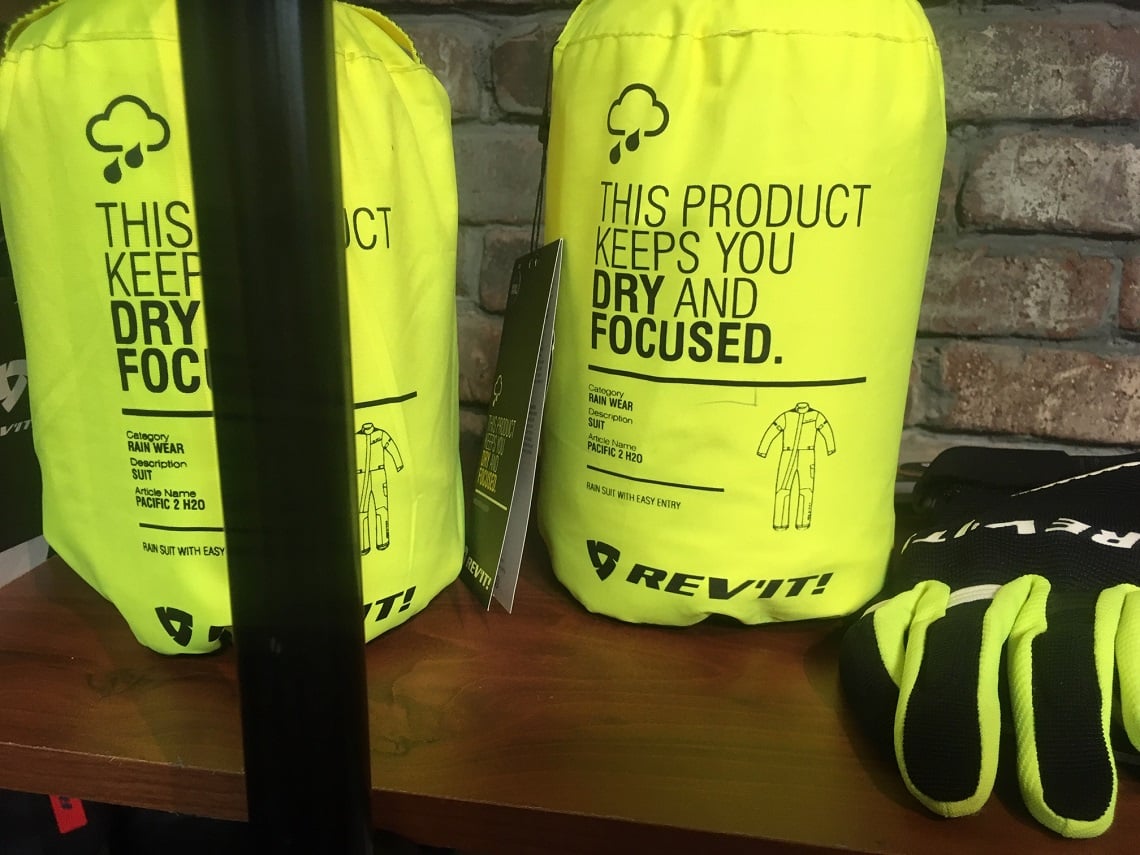 A word of caution. Every hotel room in Las Vegas will be sold out the first two weeks of December for the National Finals Rodeo, and during the first two weeks of January for the Consumer Electronics Show (CES). But that's ok. Hop on your BMW and get out of town. Put your money through your fuel tank instead of the slot machines.