Struggling to decide what you want for Christmas? We've got you covered…
MONIMOTO TRACKER 
£149 | www.monimoto.com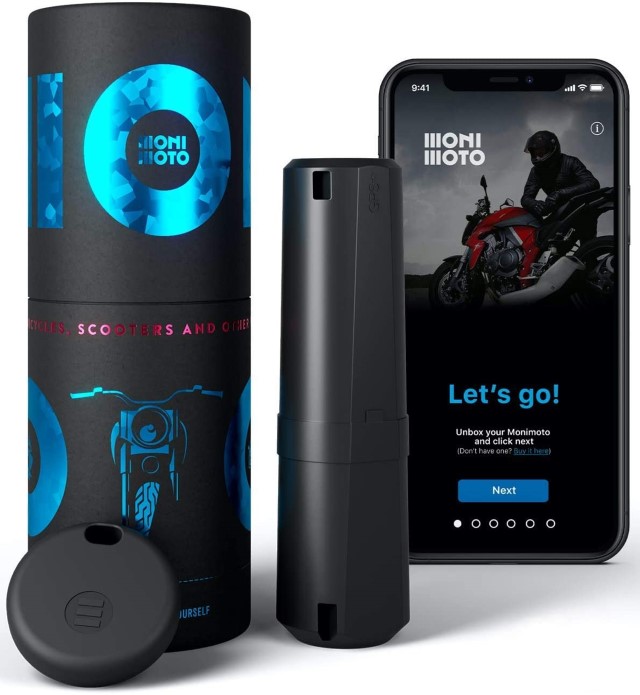 What is it? A wireless motorcycle tracker designed to thwart thieves. 
There's no feeling quite as gut-wrenching for a biker than discovering your motorcycle has been stolen. Unfortunately, it's an experience that is all too common. Despite securing bikes with locks and chains, if a thief is determined to steal your pride and joy, the chances are they will find a way. 
This is where the Monimoto tracker comes in. Once you've concealed the wireless device on your bike, it automatically arms itself when you leave your motorcycle, and then disarms as soon as you return with the device's paired key in your pocket. 
If the tracker detects your bike is being moved when you're not around, it will call to notify you of the theft, all the time tracking your motorcycle's location and sending coordinates to an app on your phone. 
Unlike some other trackers, the Monimoto doesn't need to be professionally fitted, meaning you can do it at home in a few minutes. And, because the device is wireless and battery operated, it doesn't take any charge from your motorcycle's battery. 
The Monimoto tracker is also waterproof and has full European coverage for a monthly subscription fee of just £3 per month. It can be bought from Infinity Motorcycles, Ghost Bikes, Sportbikeshop and J&S Accessories. 
ROCKY CREEK PHONE MOUNT WITH USB CHARGING PORT 
£26.43 | www.rockycreekdesigns.co.uk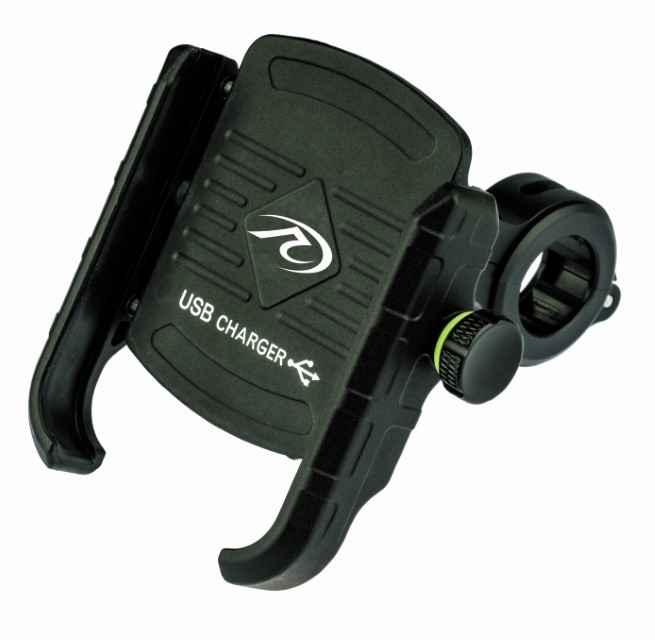 What is it? A handlebar mount for your phone that is also a charger. 
Plenty of us mount a phone to the handlebars of our bikes these days. Just ask around-the-world adventurer Henry Crew who circumnavigated the globe using nothing more than Google Maps on his mobile (you can read an interview with Henry here). 
My phone usually has Google Maps and Spotify constantly in use while I'm riding, but all that use takes its toll on the battery, which is particularly an issue if I'm riding and camping over a few days in more remote areas. 
The solution to this problem comes from Rocky Creek Designs. The company has produced a nifty motorcycle phone mount and charger in one that connects to your bike's battery using red to positive and black to negative wires. The mount has a 5V/2.5A USB charge port, an on/off switch and comes with a USB cable suitable for charging Apple and some Samsung phones. 
It really is a handy piece of kit which I'd be more than happy to see in my stocking from Santa this Christmas.
ULTIMATEADDONS PHONE MOUNT 
From £29.99 | www.ultimateaddons.com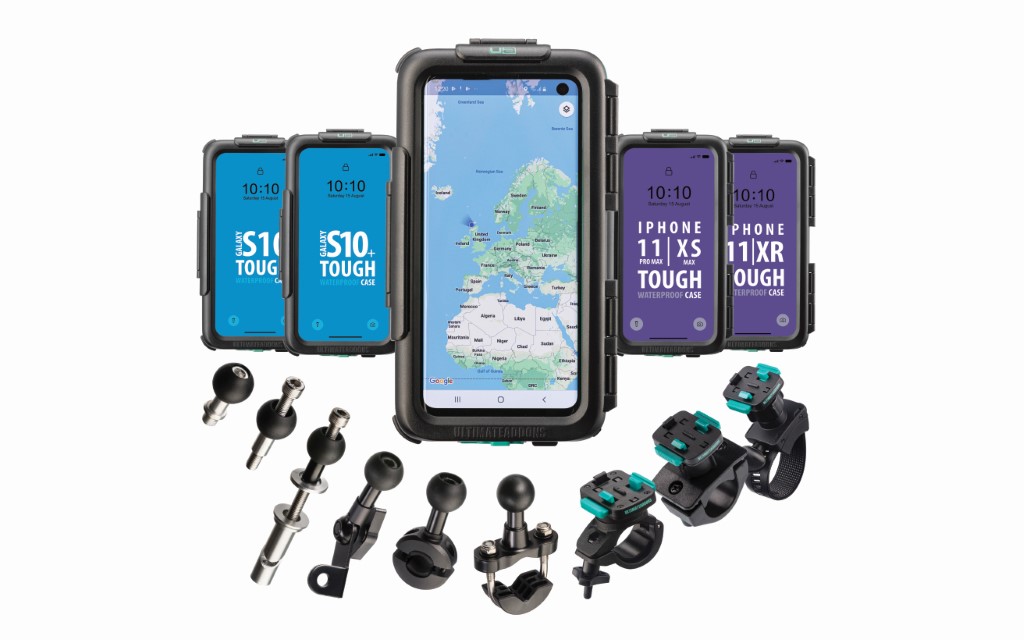 With mobile phones costing upwards of £1,000 these days, you'll want to make sure yours is safely secured to your motorcycle if you use it while riding. 
This is where Ultimateaddons comes in. The company offers a wide range of mounting accessories for motorcycles to safely mount and protect your mobile phone, allowing full use of a SatNav or other apps. 
Ultimateaddons recently launched six new models to fit iPhone 11, 11 Pro Max, XR and XS Max, along with the Samsung Galaxy S10 and S10+ models, as well as various universal phone mounting options. 
Those mounting attachments will fit almost any motorcycle on the market, meaning an accessory from Ultimateaddons will make a cracking Christmas present whatever bike you or your loved one rides. 
If you're unsure about which mount would best suit the motorcycle you're buying for, get in touch with the Ultimateaddons team by phone (01854 611172), email ([email protected]), or chat online (ultimateaddons.com).
ADVENTURE BIKE RIDER FESTIVAL 2020 TICKETS (10-12 JULY ) 
From £45 | www.adventurebikerider.com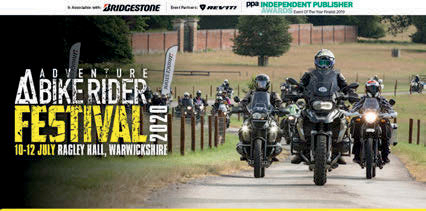 What is it? Tickets to the biggest and best adventure motorcycle gathering in the UK. 
What better way to spread festive cheer and joy to your loved ones this Christmas morning than giving them tickets to the Adventure Bike Rider Festival 2020, which is sponsored by Bridgestone. You'll be gifting them three days of incredible adventure biking action set in the magnificent grounds of the Ragley Hall Estate in Warwickshire. 
After the success of the 2019 event, we're pulling out all the stops to ensure 2020's festival is the most spectacular yet, with even more opportunities to ride and activities to enjoy. There'll be more bikes, more festival attractions, more on-site bike trails, more services and, most importantly of all, more good times. 
We can also promise you inspirational guest speakers from the world of adventure biking, film shows, live music, trade stands, evening entertainment, a bar and great company. 
So, get yourself over to www.adventurebikerider.com to ensure your loved ones have a merry Christmas and an even happier new year.
MOTO-MATE GIFT VOUCHERS 
£20, £50, £100 | www.moto-mate.com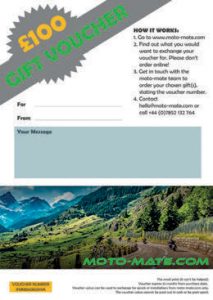 What is it? Gift vouchers for a huge range of quality motorcycle accessories from MOTO-MATE. 
Us bikers can be a tough bunch to buy for, especially when it comes to accessories for our motorcycles. I don't know about you, but I'm incredibly picky about anything that gets fitted to my bike. I like to spend time researching, reading reviews, and canvassing the opinion of my biking mates before making a purchase. 
To avoid getting it wrong and disappointing a loved one this Christmas, get them a MOTO-MATE gift voucher instead. That way they'll be all smiles this 25 December as they peruse the multitude of top-quality biking accessories their gift voucher can get them. MOTO-MATE stocks a wide range of biking goodies, with a focus on technology, including auxiliary lights, camera systems, CAN controllers, and power distributions units among other products.
Personally, I've got my eye on a Denali auxiliary lighting kit for my bike. Fingers crossed I've been good enough this year. 
ALCOSENSE LITE 2 
£44.99 | www.alcosense.co.uk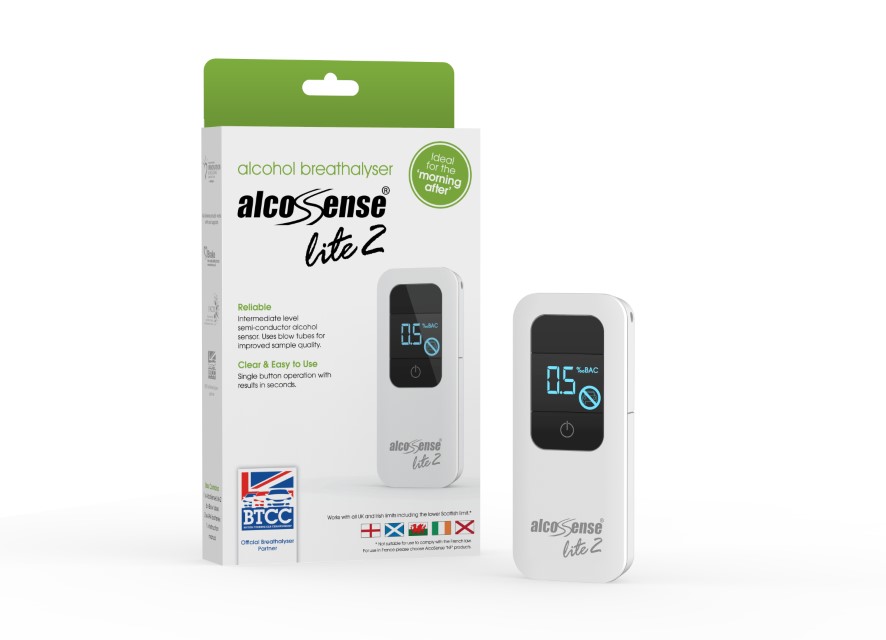 What is it: A personal breathalyzer. 
At this time of year, it's easy to get swept up in the merriment of Christmas and New Year parties and festive drinks with friends and family. As bikers, we don't drink and ride, but it can be surprisingly easy to have alcohol left in your system the morning after. In fact, almost one in five drink-drive convictions happen the morning after the night before. 
With this in mind, having an AlcoSense Lite 2 to hand in your motorcycle jacket could prove a life, and licence saver. The device is easy to use. Simply turn the unit on, wait for it to count down to zero, then blow until it beeps (about six seconds). If you want to re-test, wait five minutes for the sensor to clear and blow again. 
The AlcoSense Lite 2 is aimed at the occasional user looking to check if they still have alcohol in their system before deciding whether to get into the saddle the morning after they've consumed alcohol. It can be set to the drink drive limit in England, Wales and Northern Ireland, or to the lower limit in Scotland and the Republic of Ireland. 
The device features a sleek design that easily slips into a pocket, making it a perfect stocking filler this Christmas. It can be bought from Halfords or online from the AlcoSense website.
SENA 10C EVO 
£389 | www.sena.com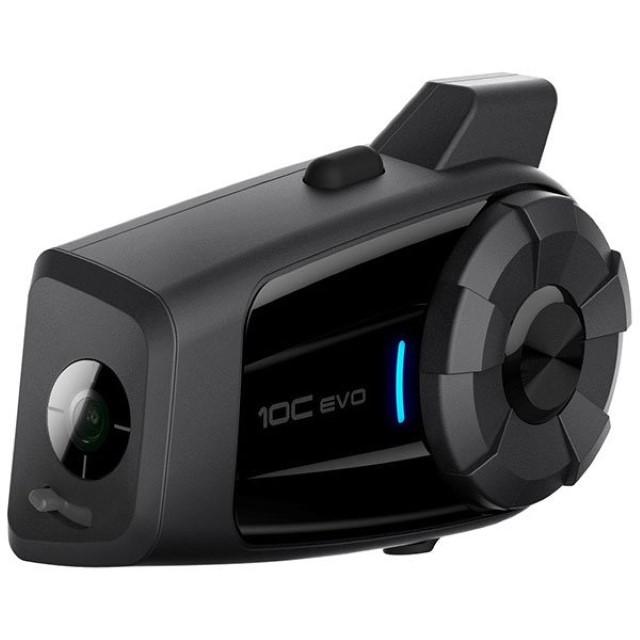 What is it? A 4K camera and Bluetooth intercom communication system. 
It can sometimes feel a bit overwhelming having so many devices either attached to my motorcycle helmet or handlebars. On one ride I'd attached a SatNav, mobile phone, two action cameras, and a comms headset with a wire leading down to a microphone in my pocket. 
This was why I was so excited when I spotted Sena had launched the 10C EVO which combines a 4K camera and a Bluetooth communication system. The device itself looks like a sleek and stylish piece of kit, but it's the technology packed inside that's the most impressive. 
Features include a four-way intercom, music, GPS, and phone calls, plus the ability to capture video in 4k footage at 30 frames per second, or take photos in still shot, burst, or timelapse mode. 
The 10C EVO also features a neat trick that enables you to mix audio from the intercom and music from your smartphone into your video with something Sena calls Smart Audio Mix. It means you can narrate your footage while you ride using the intercom, with the result being less time spent editing. There is also an option to create instant video highlights to share. 
Once you've shot your footage, you can use the built-in WiFi and a smartphone to preview it and instantly download files. If the 10C EVO was the only present I got for Christmas, I'd be a very happy biker indeed.
EXOTOGG 
£99 | www.exotogg.com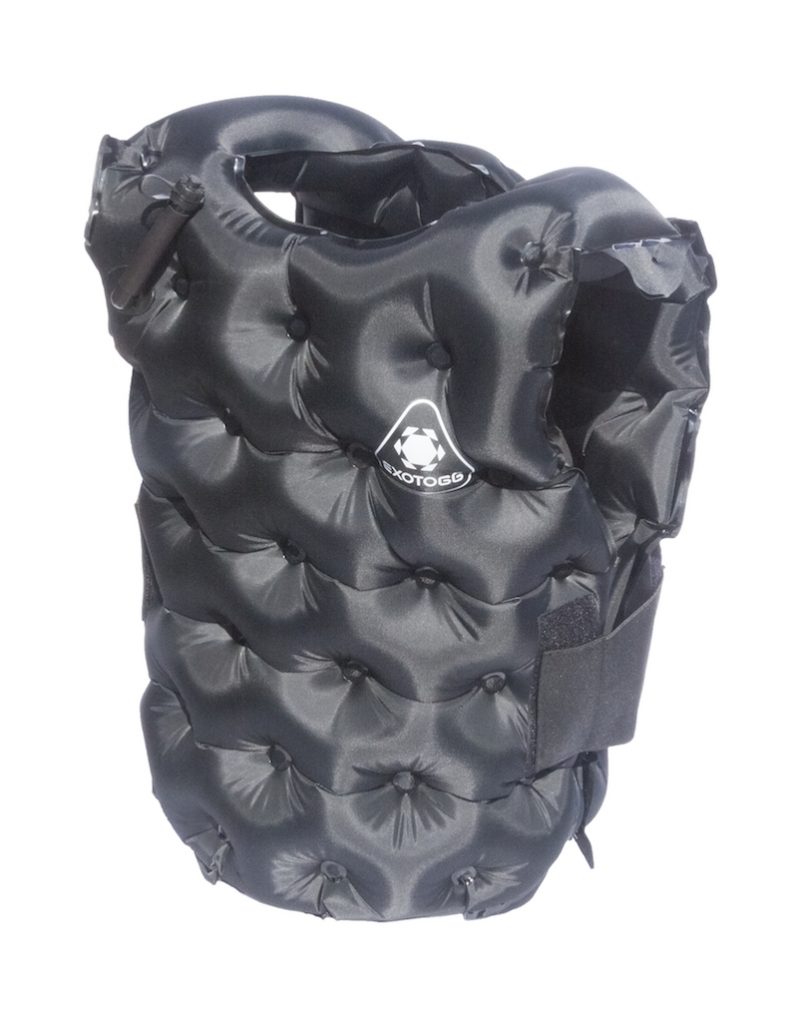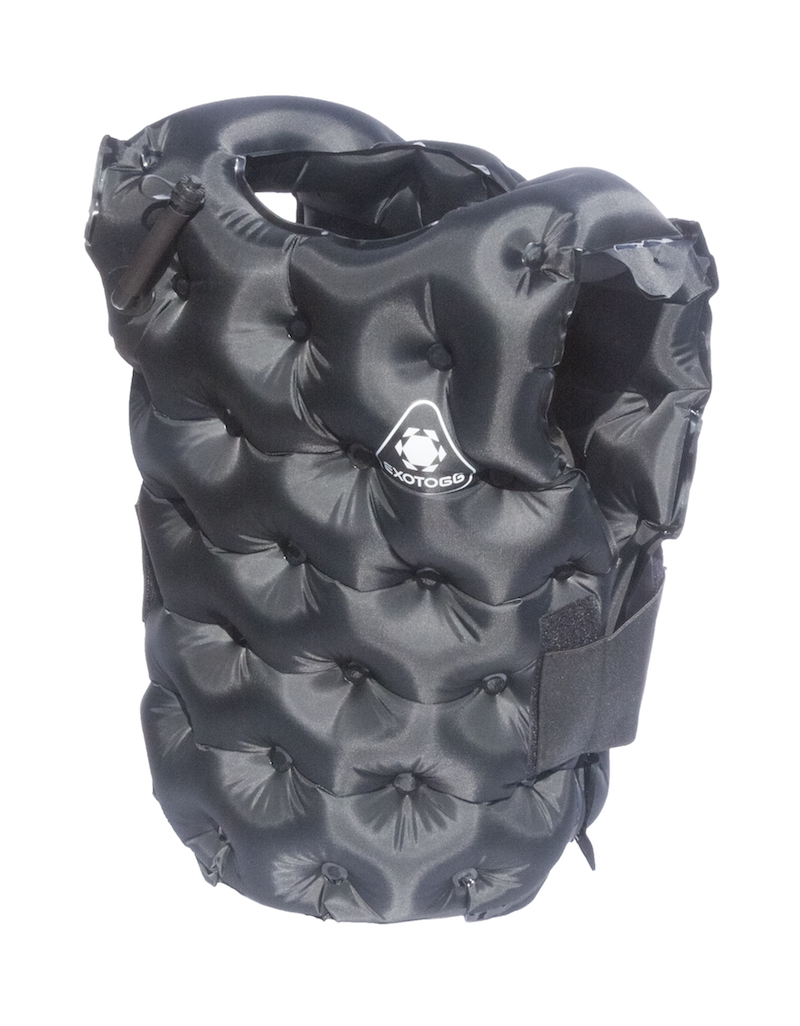 What is it? A lightweight inflatable thermal bodywarmer to wear under your motorcycle jacket. 
The genius of the Exotogg lies in its simplicity. At a time when you can buy heated vests, trousers, gloves, and even socks that draw ever more power from your bike's battery, the Exotogg relies on good old-fashioned air to keep you warm in the saddle. 
The Exotogg works by trapping air close to your body which in turn keeps you warm. It's similar to the way a down jacket or a sleeping bag manages to keep you toasty. 
Simply slip on the Exotogg over your head, fasten the adjustable Velcro straps and puff a few short breaths into the valve on the chest. It's as easy as that. 
The Exotogg is made from puncture-resistant material that won't get waterlogged, so it stays warm and light even if it gets wet. It also lets moisture out without losing heat to help you stay comfortable if you work up a sweat. 
The Exotogg weighs just 260g and packs down to the size of a paperback book, so it slips into a pannier or map pouch with ease. It's a versatile piece of kit that can also be used to keep you warm off the bike, whether you're sitting around camp, hiking, or skiing. The Exotogg can also double up as a trail seat, pillow or air bed.
NITE WATCHES ICON 
£350 | www.nitewatches.com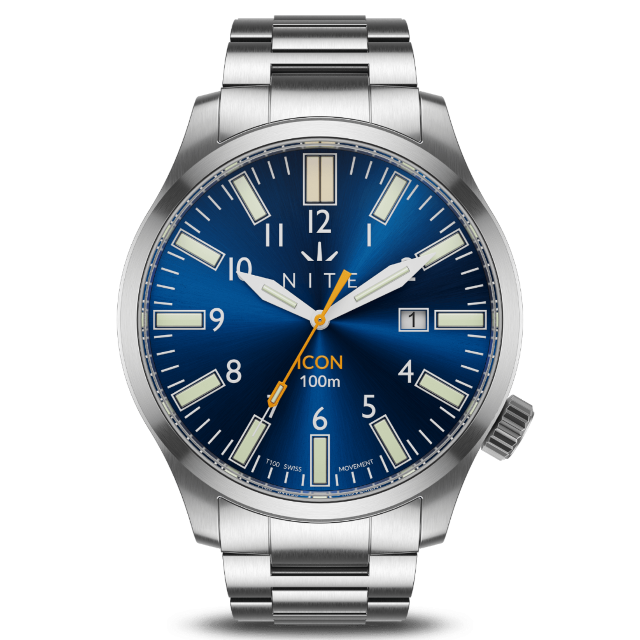 What is it? A sophisticated and stylish watch featuring Tritium illumination. 
As bikers, we need a watch that not only looks good but will also stand up to the rigours of adventure riding on and off-road. This is where the Nite Icon comes in. The watch is made from sapphire crystal which is ultra-scratch resistant and coated with anti-reflective layers. The Nite Icon also allows you to tell the time, all the time, as it incorporates self-powered Tritium illumination technology. This emits a constant glow throughout the night, perfect for those evenings under canvass in remote areas. 
Nite is a British company but its watch movements are made in Switzerland, the home of watchmaking. The Icon uses a Ronda quartz movement that is known for the high level of accuracy and reliability it provides. The watch weighs just 80g and is water-resistant to 100m, featuring a battery life of 10 years. 
If you're looking for a stylish, reliable and tough timepiece for your motorcycle adventures, the Nite Icon would be a fantastic choice.
TRU-TENSION MEGA TOOL BUNDLE AND CHAIN CLEAN & LUBE BUNDLE
£25.99/£47.99 | www.tru-tension.co.uk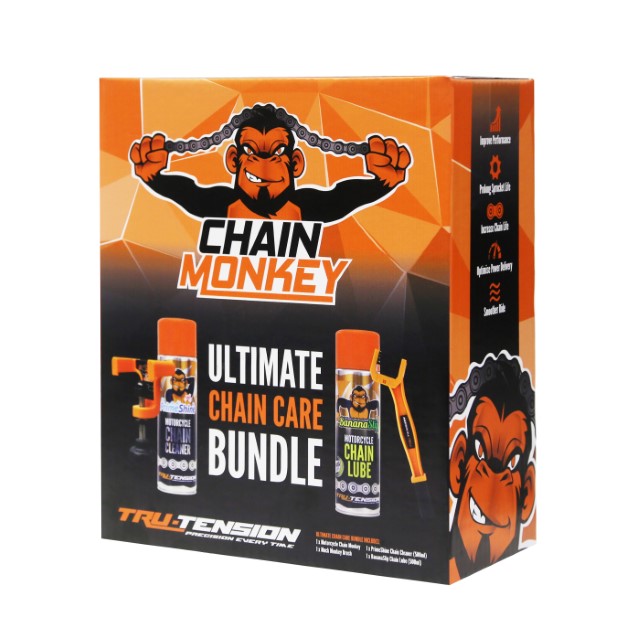 What is it? Everything a biker needs to care for their motorcycle chain. 
Motorcycle chains take a battering over the winter. Even after the shortest of rides, they seem to get caked in salt, muck and crud from the road, which is why it's especially important to maintain it correctly. Doing so will extend the life and performance of your chain and sprockets, as well as reducing the chances of your chain snapping. 
With this in mind, we reckon Tru-Tension's chain care bundles would make the perfect present for any biker who doesn't have the luxury of a shaft drive. The Chain Clean and Lube Bundle includes a PrimeShine Chain Cleaner and Muck Monkey brush to get your chain looking like new, along with your choice of BananaSlip lube or wax to keep it lubricated. 
The Ultimate Chain Care Bundle gives you the perfect equipment to clean, set and maintain your motorcycle's drive chain. Remove all the existing dirt, grease and grime before precisely setting and lubricating your chain to provide long-lasting protection and increased life of moving components. 
In this box of goodies, you'll find a PrimeShine Chain Cleaner and Muck Monkey brush, as well as BananaSlip Chain Lube and Chain Wax. Also included is Chain Monkey Motorcycle Chain Tool, a device that enables you to precisely set your motorcycle's chain to not only save time but eliminate the need for countless adjustments and measurements.
ROADSKIN PARANOID JEAN 
£149 | www.roadskin.co.uk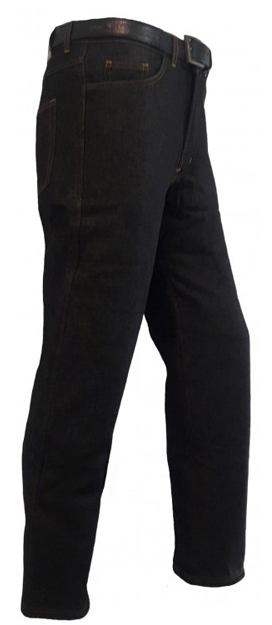 What is it? Super-protective and comfortable motorcycle jeans 
If you've ever been to Motorcycle Live or the London Motorcycle Show, you'll have probably wandered past the Roadskin stand at some point. There's a good chance you'll remember it for the crazy video of the brand owner, Adrian, going at his inner thigh with a belt sander and a sharp knife in order to demonstrate just how strong Roadskin's jeans are. It's a confidence-inspiring promotional video for sure, and over the past year or so I took the plunge to see how the Paranoid jeans performed. 
The Paranoid jeans are the most protective in Roadskin's range, being fully lined with Kevlar to achieve an AAA CE rating. If you're going to be sliding down the road, this is the sort of protection you want. But it's not just abrasion that they'll shield you from – the Paranoids also come with a fully waterproof membrane and CE level 2 memory foam armour at the hips and knees as standard. This is mightily impressive, especially when you consider that they cost just £149. 
In use, the Paranoid jeans are everything you'd want motorcycle jeans to be. They're less restrictive than textiles or leathers, they look great, they're comfortable, and they're ideal for casual wear as well. I've worn mine on everything from the commute to work (where I then sat comfortably for the whole day in them), to multiday trips away, and they've been excellent. The waterproof lining adds a peace of mind that most other motorcycle jeans can't, and it makes them more suitable for colder weather riding too.