Over the years I've put together a fair few of these Discovery Routes and each and every time I can't fail to be amazed at the roads, sights, and attractions that are unearthed with each route.
For this issue, I decided to ride a motorcycle route in Scotland around the southern Highlands. At 222 miles long, it's doable in a day, especially as the roads are all fast and flowing.
Our journey starts in Milngavie, deviously pronounced Mullguy presumably to catch out unsuspecting Englishmen, just on the outskirts of Glasgow. Unless you live in Scotland or near the border, getting to the country is an effort in itself, so I'd recommend spending a night around Milngavie so that you can complete the ride in one fell swoop the following day. There are plenty of accommodation options around, being so close to Glasgow, so just fire up Booking.com.
Sublime riding from the off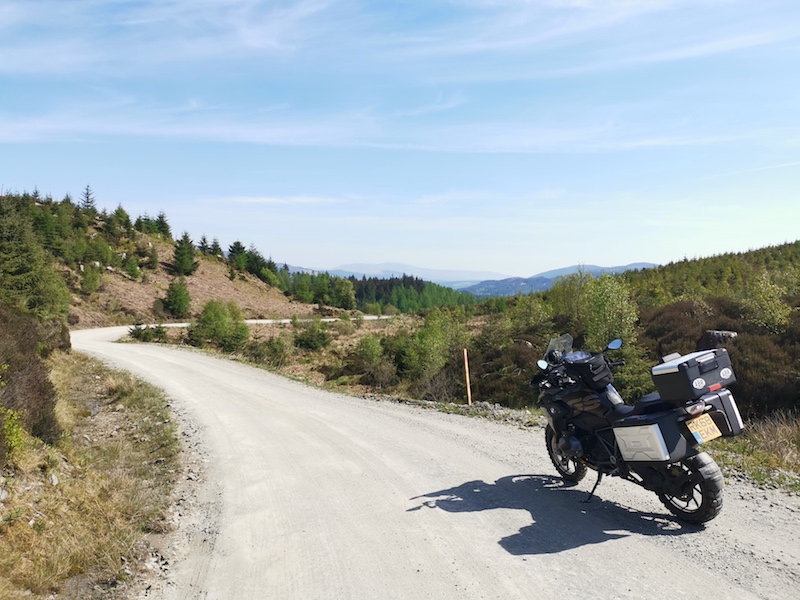 From Milngavie, it's only a matter of a few miles before the riding becomes sublime, and it stays this way right to the end of ourjourney, 222 miles away in Dumbarton. The Scottish Highlands provide an incredible backdrop for the ride, while the roads excite and amaze as they twist and turn around mountains and through dramatic and inspiring valleys.
While our motorcycle route in Scotland heads inland just before you get to Oban, I'd highly recommend continuing down the Argyll Coast Route to the seaside town for some of the best fish and chips around.
Anyway, enough chat, this route is a delight, and if you've got a spare few days it's well worth the time.
1. Dukes Pass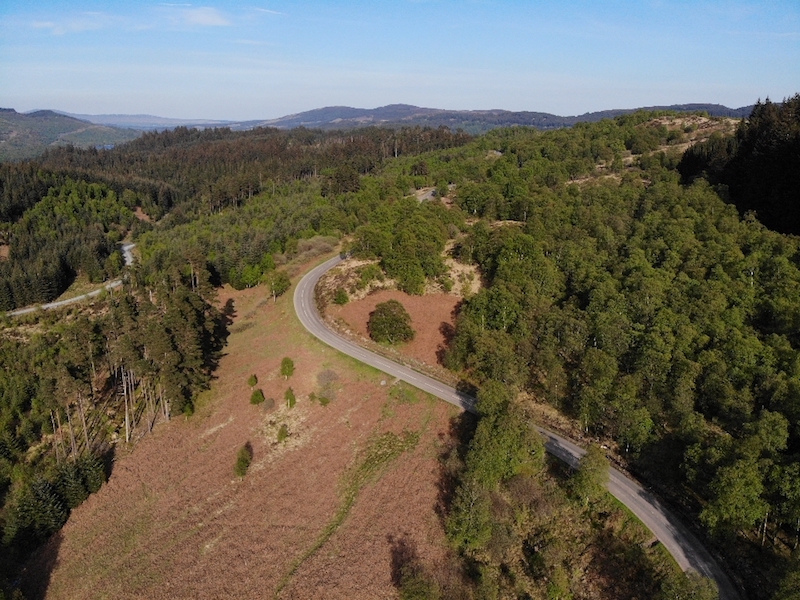 It doesn't take long for our route to evolve into something special. From the streets of Milngavie we're instantly thrust into the wonderful scenery of the southern Highlands, with mountains rising in the distance. As we head towards them the roads tempt you to twist the throttle and feel the rush of air on your face.
A few miles later we turn right in Aberfoyle, down a seemingly inconspicuous road, and begin our ascent of Dukes Pass. Built by the Duke of Montrose in 1885, this section of the A821 presents a challenging and exciting ride through wooded hillsides. It's not the highest pass around, but the scenery and line the road takes makes it a very special route indeed. Be on the lookout for the occasional police car and tourist coach taking corners wide.
2. Three Lochs Forest Drive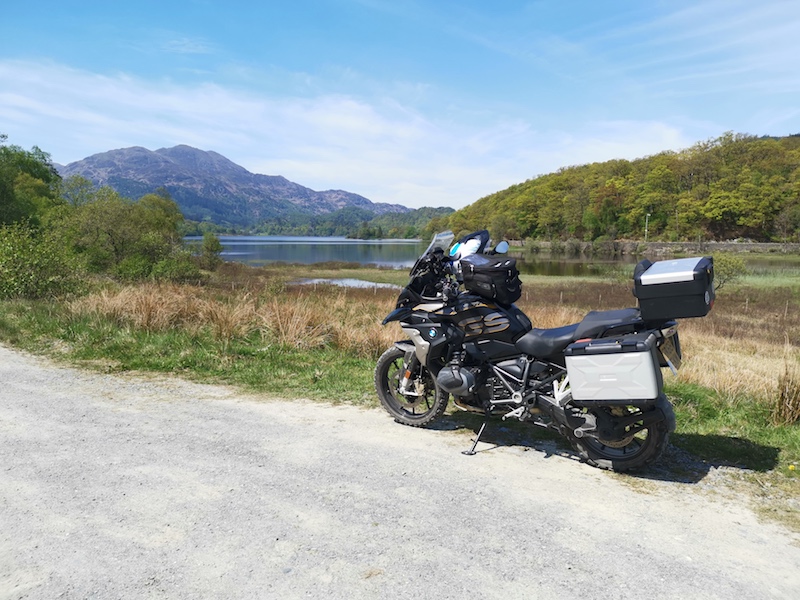 Dukes Pass is so good you'll want to ride it twice, so that's exactly what I'm suggesting here. About half way up the pass you'll want to take a right down a gravel trail that's signposted 'Three Lochs Drive'. This seven-mile diversion takes you into the wilds of the Trossachs along a gravel track, and it's not dissimilar from the highly recommended Kielder Forest Drive in Northumberland.
The scenery is spectacular, the gravel road affords a sense of adventure (and it's easily rideable on all bikes on any tyres), and it's a true joy to ride. Take it slow, soak up the views and allow your mind to wonder. The gate to the trail is only open between 9am-5pm, so make sure you time your visit right.
3. Loch Katrine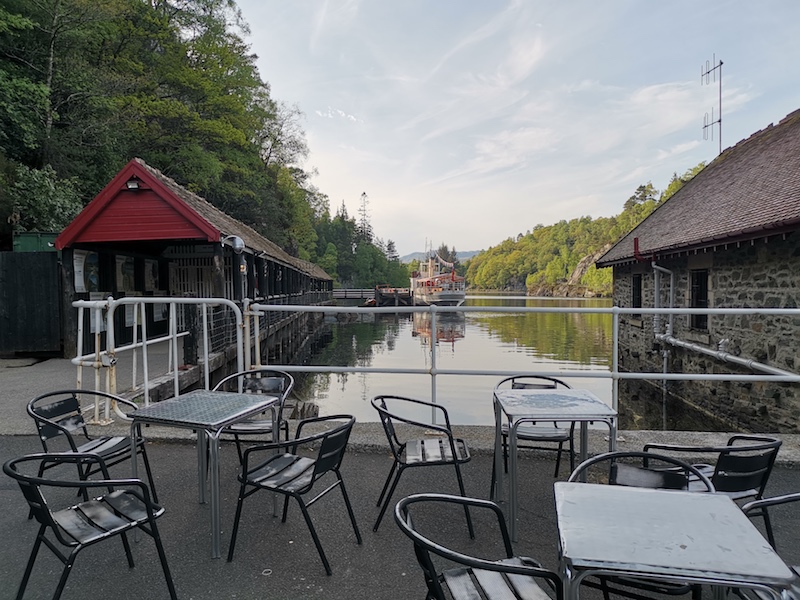 If you're flush for time, there are worse things you can do than check out the steamboat tours on Loch Katrine, which can be accessed from a road at the end of Dukes Pass. Loch Katrine is an eight-mile-long lake in the heart of Loch Lomond and The Trossachs National Park, and it was the setting of Sir Walter Scott's famous Lady of the Lake poem, which was a significant piece of literature that kicked off Scottish romanticism.
The legendary Scottish outlaw, Rob Roy MacGregor, was also born at the head of the loch in 1671. Today, and since 1859, the loch is a popular tourist attraction, with regular cruises setting off that provide you with perfect views of the enchanting scenery. You can even cruise on the 118-year-old Steamship Sir Walter Scott. If you'd rather stay on dry land, there's a café here that's worth a visit.
4. Tyndrum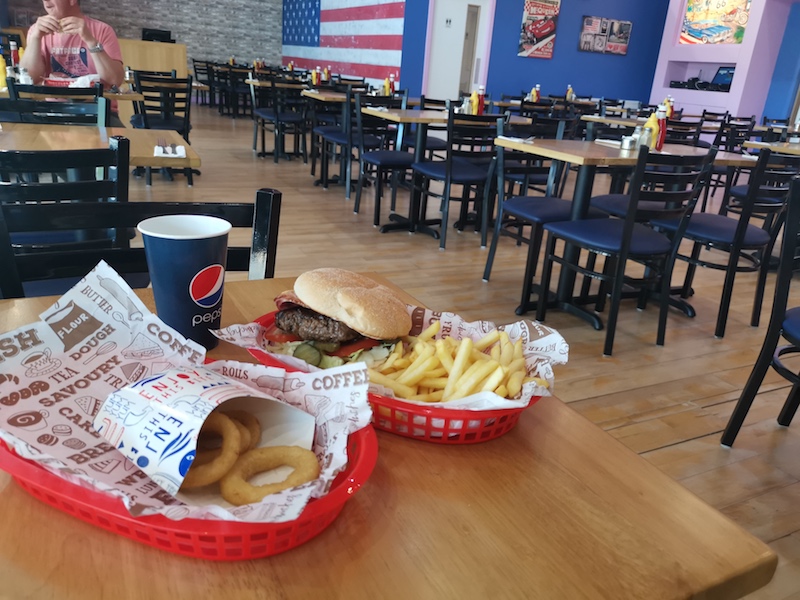 Tyndrum is a really cool little village that sits on the southern edge of Rannoch Moor and there's a great vibe about the place with it having an almost frontier town vibe to it. The riding up to Tyndrum on our route has been excellent, but what lies ahead is the headline act; Glen Coe, Glen Etive, and the Argyll Coastal Route.
This in mind, Tyndrum is a brilliant place to stop for a bit of lunch before you press on. I've eaten at both the Real Food Café and TJ's Diner – both have great food and your choice will depend on the type of grub you want. They're next door to each other, so check 'em out. Fuel up at the Green Welly Stop before you set off and you'll be ready for a great afternoon.
5. Glen Coe
I've written about Glen Coe quite a lot in Adventure Bike Rider over the years, and for good reason. The A82 road runs right through the heart of the valley and, in my mind, it's one of the best rides in the UK. Bold claims, I know, but there are few places that have left such an imprint on me.
This valley is truly special, from the moment you round the bend that's adorned with a 'welcome to the Highlands' sign, the scene that plays out in front of you is enough to make you pull over in awe. And I do so everytime I visit. We pass Glencoe Mountain ski resort on the left and head into the dramatic valley that's flanked on each side by impressive and commanding peaks.
Often, the road is busy, but this is one place where the quality of riding comes second to the views and atmosphere that surround you, and you'll be quite happy to be stuck behind a caravan so that you can take time to absorb it all.
6. Glen Etive
It'll be hard to prise yourself away from the A82 through Glen Coe but take the left-hand turn signposted Glen Etive and you'll be glad you did. Glen Coe is an awe-inspiring work of nature, and Glen Eitve gives it a run for its money. The road down Glen Etive is singletrack all the way down to Loch Etive and it's a real treat.
High mountains rise dramatically all around and it's not uncommon to see wild deer and stags grazing on the side of the road. Reach the end and take some time to simply absorb the landscape before turning back on yourself to rejoin the A82.
The road down to Glen Etive is a dead end, but the ride back offers a view that's so different going the other way. Movie buffs might recognise this valley from the James Bond film Skyfall, where Bond and M meet in beautiful Highland scenery.
7. Glencoe Folk Museum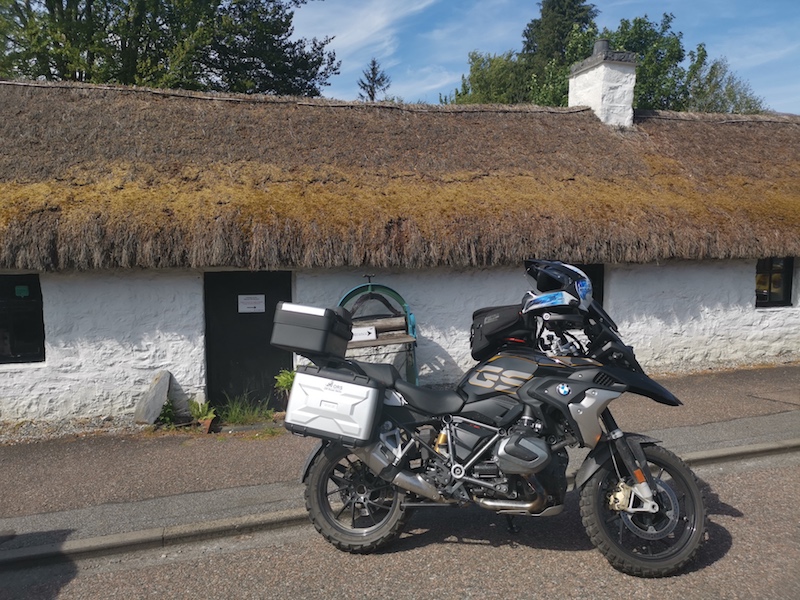 After passing through Glen Coe you arrive in Glencoe village at the head of the valley. On first inspection, there's little of interest here, but head down the main street and you'll find the Glencoe Folk Museum.
This thatch-roofed building is a small and personal museum that's devoted to showcasing the history of this small patch of the Highlands.
Friendly staff, multiple rooms and interesting exhibits make it a worthwhile stop for anyone who's just ridden through Glen Coe, especially when you get to learn about the tragic Massacre of Glencoe. The massacre took place in the valley on 13 February 1692 when members of Clan MacDonald were slaughtered while they slept by Captain Robert Campbell and his men. It's a fascinating place to visit and is only £3 to visit, which is payable by card.
8. Kinlochleven Loop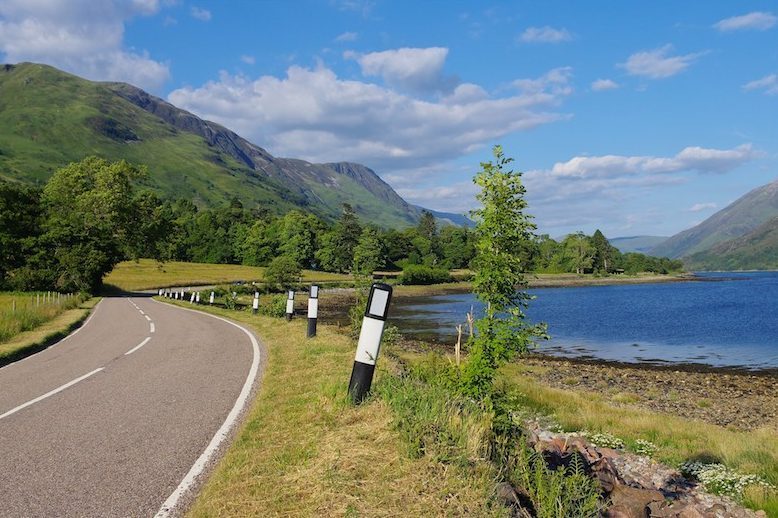 Photo: Ben Allison
After passing through Glencoe our route can split into two, depending on how much time you've got. The best option, which also happens to be the longest, is to head towards Kinlochleven to ride the Kinlochleven loop. The alternative option is to continue on the A828 and to Connel, cutting out the loop.
Unless you really are pressed for time, I'd recommend you ride the Kinlochlevan loop. Like Dukes Pass, it's a true bikers' road and it's an absolute delight to ride. You follow the B863 for 14 miles, skirting the shores of Loch Leven, passing through the isolated village of Kinlochleven as you go.
The loop offers a fine mix of fantastic views of the surrounding mountains, great tarmac, and exciting twisties. What more could you want?
9. Loch Lomond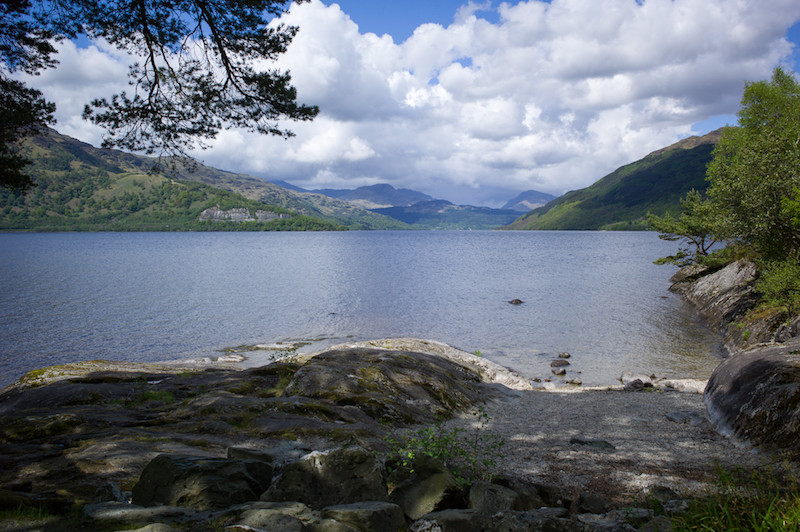 Photo: David Gray
Being 22 miles long and between half a mile and five miles wide, Loch Lomond is the largest lake in Great Britain by surface area. It is also a beautiful sight to behold as it's surrounded by tall peaks on all sides, including Ben Lomond, the most southerly Munro, and various small islands poke out from its waters. Our route takes you along the western shores of the loch, but be warned, it's all too easy to get stuck behind a long line of cars here, so this is a part of the ride where you're best to ease off the throttle and just enjoy the wonderful surroundings.
10. Scottish Submarine Centre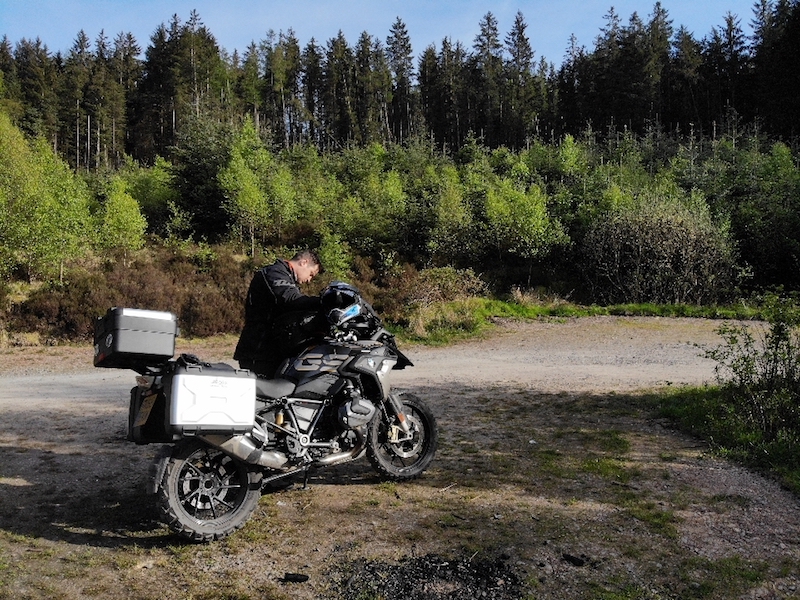 After a wonderful ride along the shores of Loch Lomond, we take a right and head towards Helensburgh, a town on the coast of the Firth of Clyde. Just up the road you'll find Her Majesty's Naval Base, Clyde, which is best known as being the home of Britain's nuclear submarines armed with Trident missiles. In fitting with this, the Scottish Submarine Center in Helensburgh has recently opened and features an exhibit devoted to British submarine history. In the main hall, you'll find HMW Stickleback, a midget submarine, and an immersive 360-degree sound and video display that tells the story of the exploits of the submarine service and the people involved. Entry to the museum is free and it's well worth a stop.
11. Dumbarton Castle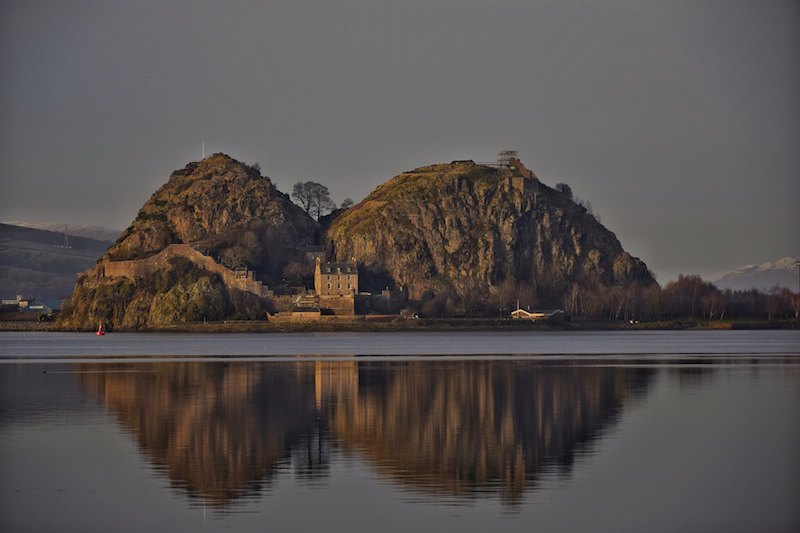 Photo: Andy Caitens
Our route comes to an end at Dumbarton Castle, a stronghold that once stood in the ancient capital of Scotland. Situated on an outcrop of Dumbarton Rock, the defensive position has the longest recorded history of any stronghold in Scotland, with a history dating back as far as the Iron Age.
Today, the castle is a fascinating visitor attraction, where you can climb White Tower Crag, where the views from the summit can stretch as far as Ben Lomond on a good day, visit the artillery fortifications, or wander around the Governor's House where there is a collection of artefacts that were found at the castle.
Admission is £5, but it's a great way to end the ride and plenty of accommodation can be found within a short ride of the place.
Win a TomTom Rider 550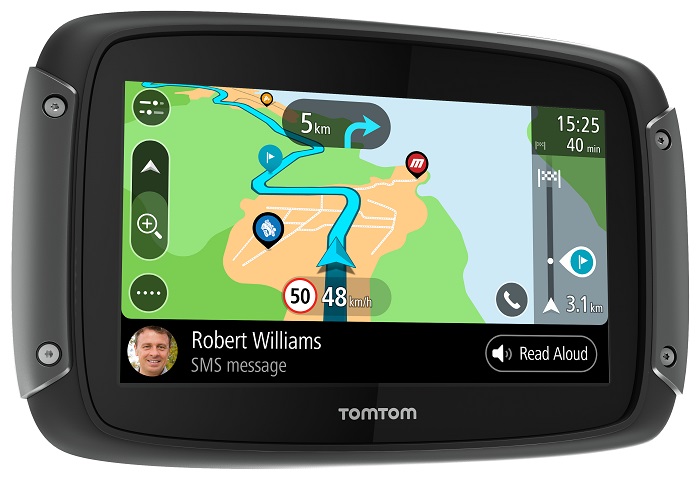 Discover more incredible routes and attractions in the UK with the new TomTom Rider 550 SatNav, which comes pre-loaded with enough incredible rides to keep you busy for a lifetime, along with a number of features that are designed to allow you to get the most out of your next trip.
Winding Roads and Hilly Roads settings will take you on the most thrilling ride between two points, while the all-new Routes and Stops functions will allow you to get on the road with the world's best curated routes pre-loaded onto the device.
Brand new for the TomTom Rider 550, is the ability to update the device via WiFi, and to have your smartphone messages read to you, and it's compatible with Siri and Google Now, so you can control it with your voice. The TomTom Rider 550 retails at £399.99, while the TomTom Rider 550 Premium, which comes complete with a selection of fixing mounts, retails at £499.99. Find out more here.
How to win
Luckily for you, we've teamed up with TomTom to give you the chance to win a brand-new Rider 550 worth £399.99. To enter, head to the ABR website.