Summer is well and truly here. Boy, doesn't that feel good to say?
As if someone up above flicked a switch, the UK has dived head first into the days of warm temperatures and clear blue skies, and there really are few better times to get into the saddle to make the most of it.
With this in mind, I spent a thoroughly enjoyable couple of hours sifting through the Adventure Bike Rider magazine back catalogue to bring you a list of six sensational rides in the UK and Ireland to help inspire your next weekend in the saddle. I've chosen one each from Northern England, Southern England, Scotland, Wales, Northern Ireland, and Ireland to ensure you won't need to travel far to enjoy a ride.
So, without further ado, here are six UK and Ireland rides to look forward to this weekend.
1. Wales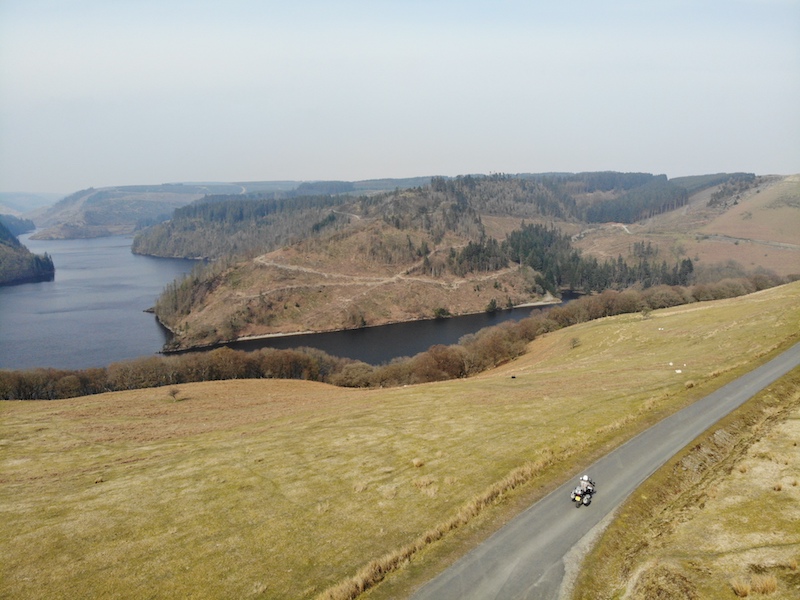 This stunning route is from ABR's Bridgestone Coast to Coast series and is a firm favourite among the team. It stretches 189 miles from Goldcliff, on Wales's south coast, to the seaside town of Aberystwyth in the west. Along the way, you'll travel the mountain roads and valleys of the Brecon Beacons and Mid Wales, and you'll explore a series of brilliant green lanes that are suitable for big adventure bikes.
I've been lucky enough to ride the Bridgestone Wales Coast to Coast route twice so far, and I'll be heading back for a third time as soon as I can, it's that good.
Start planning your journey across Wales here.
2. Scotland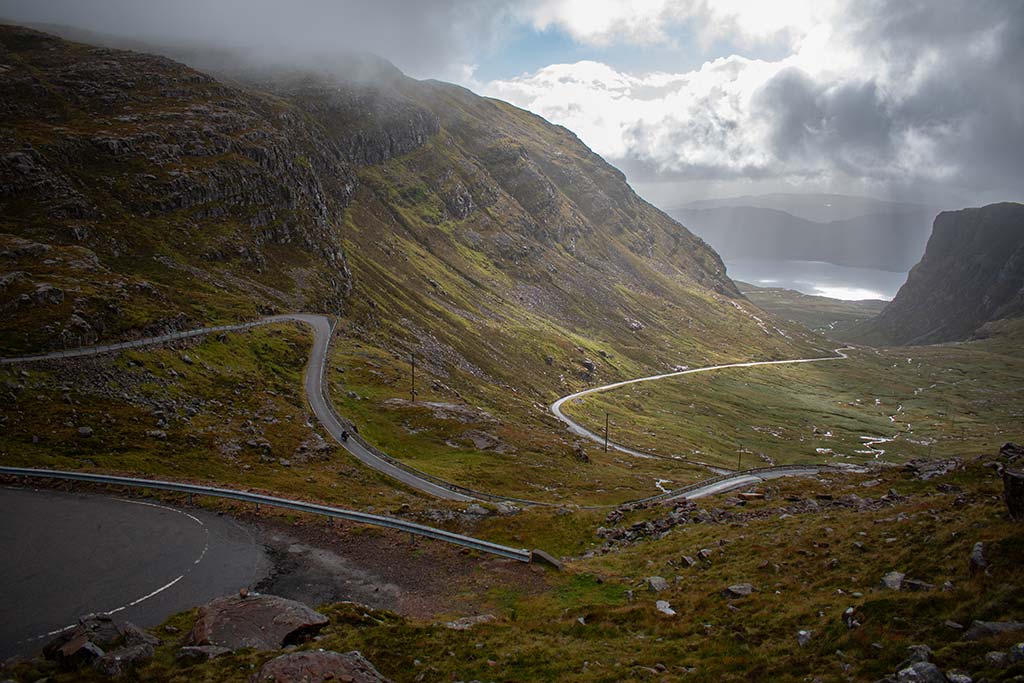 ABR Editor Bryn confessed to falling in love with Scotland when he rode this sensational two-day route through the north west of the country, and I challenge you not to do the same. You'll begin in the town of Fort William under the shadow of Britain's highest mountain, Ben Nevis, before travelling a meandering route through scenery so breathtaking, it rivals anywhere in the world for natural beauty.
If you like remote wilderness and endless miles of twisting roads, this is the route for you.
Start planning your journey through North West Scotland here.
3. Southern England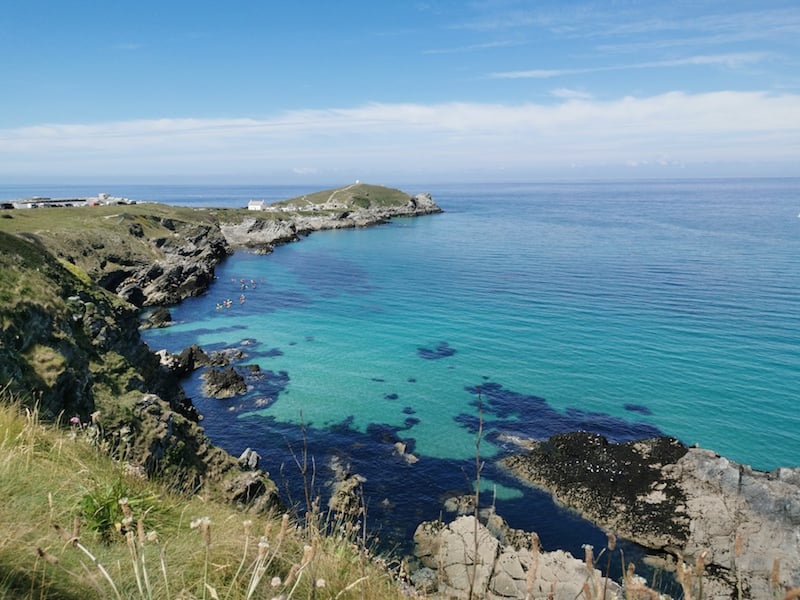 Call me biased, but there are few places in the world I'd rather be than the place I call home, Cornwall. True, it may not have any mountain passes, but it does have one of the most spectacular coastlines I've ever ridden.
For this TomTom Discovery route, I drew upon my local knowledge to explore beyond the usual tourist routes, while understanding that world-famous locations, such as Land's End and St Michael's Mount, are must-see attractions for those travelling to Cornwall for the first time. If you're dreaming of soaking up the laid-back coastal lifestyle, you'll love this route.
Start planning your ride through Cornwall here.
4. Northern England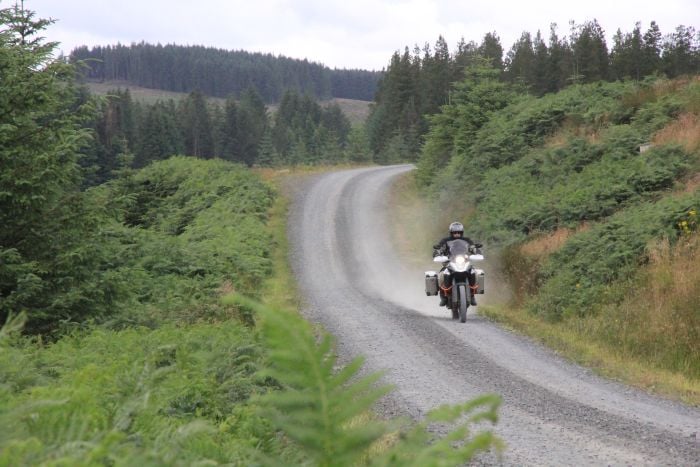 Northern England provides so many incredible adventure biking opportunities that choosing where to ride can be tough. However, the inclusion of the Kielder Forest Drive in this route from our TomTom Discover Britain series swung it for me. The 12-mile stretch of gravel road through the forest is great fun to ride on a big adventure bike, whether you're a complete novice or a trail veteran.
Add to this the remote beauty of the Otterburn Ranges, and historic sites like Bamburgh Castle, and you have a recipe for a great ride.
Start planning your ride in North East England here.
5. Northern Ireland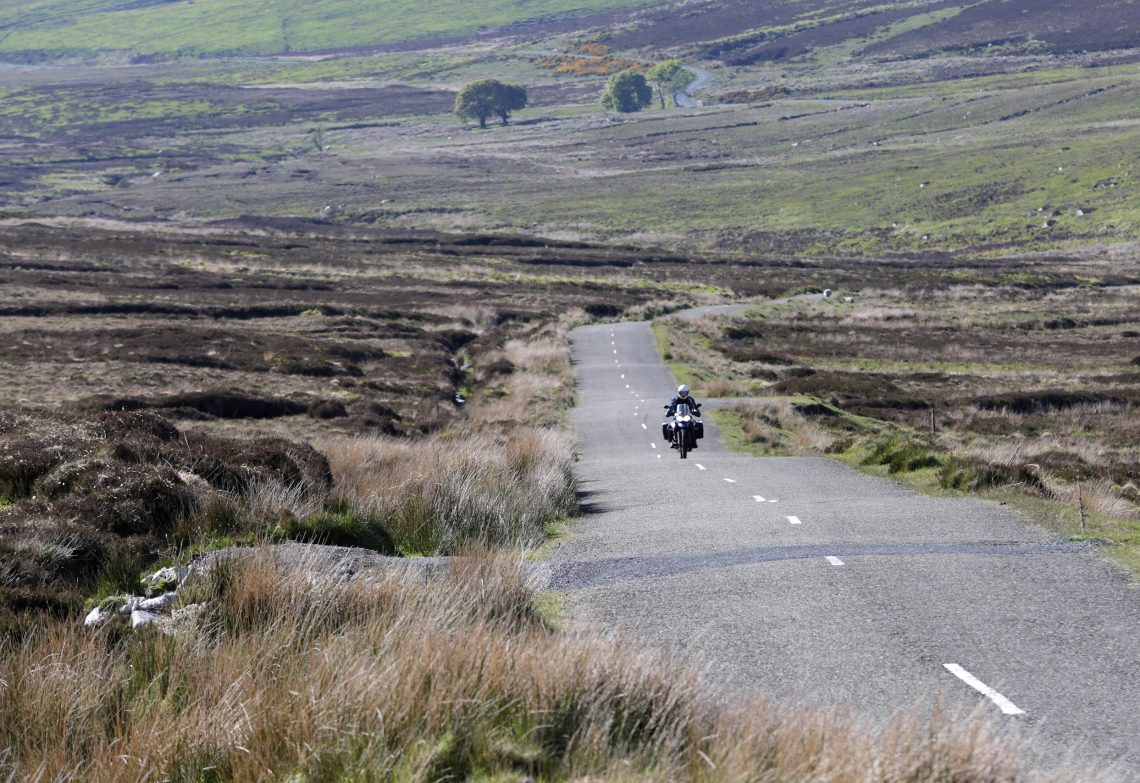 Long distance motorcyclist and author Geoff Hill reckons the Antrim Coast is one of the world's great rides, and who are we to argue? This two-day route will see you hugging the spectacular coastline as you take a scenic ride from Belfast to Derry. Along the way, you'll explore sights including the Giant's Causeway, Dunluce Castle, and Murlough Bay.
Start planning your ride along the Antrim Coast here.
6. Ireland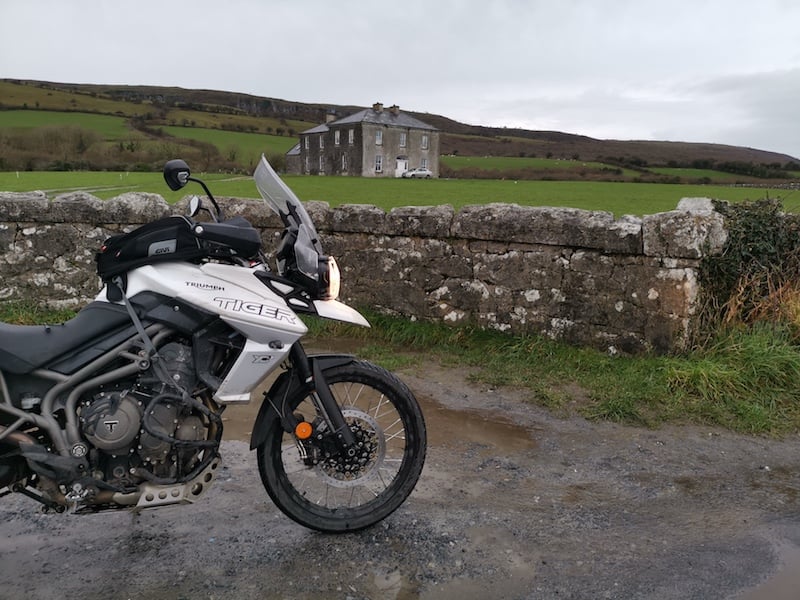 Bryn crossed the Irish sea for this instalment of the Bridgestone Coast to Coast series. The route took him south from Dublin to the Wicklow Mountains, before he blasted across the central regions of the country to the west coast, stopping at the famous Father Ted house along the way. He then followed the magnificent Wild Atlantic Way which more than lived up to its reputation as one of the world's great coastal roads.
Start planning your journey across Ireland here.