There's nothing we love more than spending our weekend in the saddle, and we're always on the lookout for events and rallies that'll help us do just that. That's why I was so excited to discover that an all-new adventure biking weekend is happening up in Scotland in less than a months time, and it won't cost you a penny to attend.
It's brought to us by a familiar name in biking, with the folks over at West Coast Harley-Davidson pulling out all the stops to make its very first Adventure Weekend one to remember.
Taking place just outside Glasgow from 21-22 August, the weekend promises the chance to ride one of the most talked-about adventure bikes of the year, the Harley-Davidson Pan America, for yourself. You'll also be able to ride off-road, learn bushcraft skills from expert survivalists, and even meet adventure biking hero Charley Boorman. So, what's it all about?
Adventure biking weekend in Scotland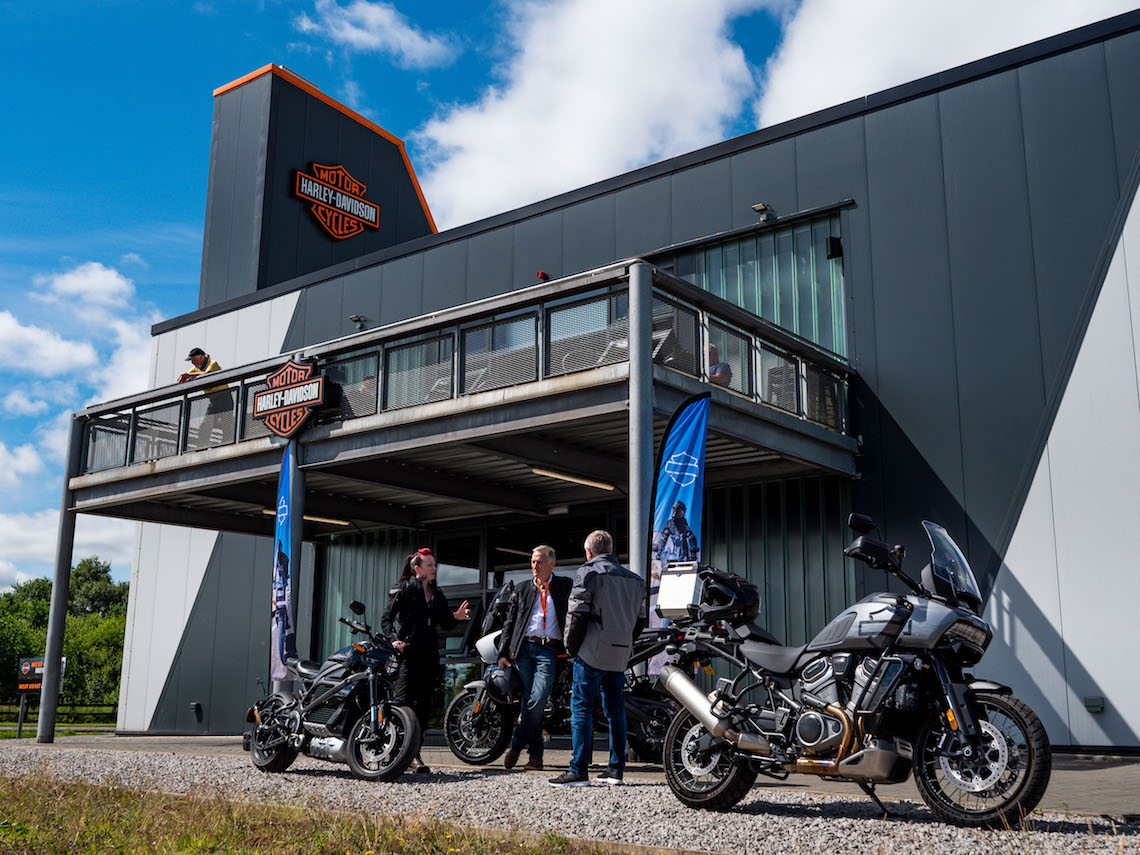 The Adventure Weekend promises to deliver plenty of action to keep you occupied both in and out of the saddle throughout the weekend.
First and foremost is the chance to get in the saddle of Harley's first ever adventure bike, the Pan America, and take it for a spin on some of the cracking countryside roads that surround Glasgow. After months of build-up and plenty of chatter, this is your first chance to take it out for a spin alongside your riding mates to see just how it performs on the road.
Alongside the road ride-outs, local company Ride Off Road Scotland, who provides training and off-road weekends around Scotland, will be holding off-road riding sessions throughout the weekend to help you develop and hone your skills in the rough stuff.
And, away from the saddle, you'll be rubbing shoulders with one of the biggest names in adventure biking, as Long Way star Charley Boorman drops by on Saturday 21 to share stories from his many two-wheeled adventures around the globe.
Bushcraft and wild camping skills
There's more than just riding on offer too, you'll also be able to learn crucial adventure biking and outdoor skills to prepare you for your next trip away.
The team from Back Country Survival, specialists in bushcraft and wilderness skills, will be giving tips and hints on how to make the most from your wild camping trips and what to bring on your next adventure, as well as showing you how to make an awesome campfire to gather around after an evening on the road.
With a picture-perfect campfire built, settle down with Highlander and experienced wood carver Wooden Tom, who'll be on-hand to teach the basics of his craft, as well as teach you how to throw the perfect axe.
The Adventure Weekend
Alongside the Pan Americas, Harley has also added a dose of traditional cruiser-culture with street food and even a pop-up barber shop to keep you entertained out of the saddle, the perfect stop-over on a journey up north to ride the NC500.
The event will run from 21-22 August, and it's completely free to attend. Find out more HERE.