The Antrim Coast Road is one of the world's great rides. I've lost count of the number of times I've ridden or driven it, and I love taking visitors on it to bathe in their delight.
The route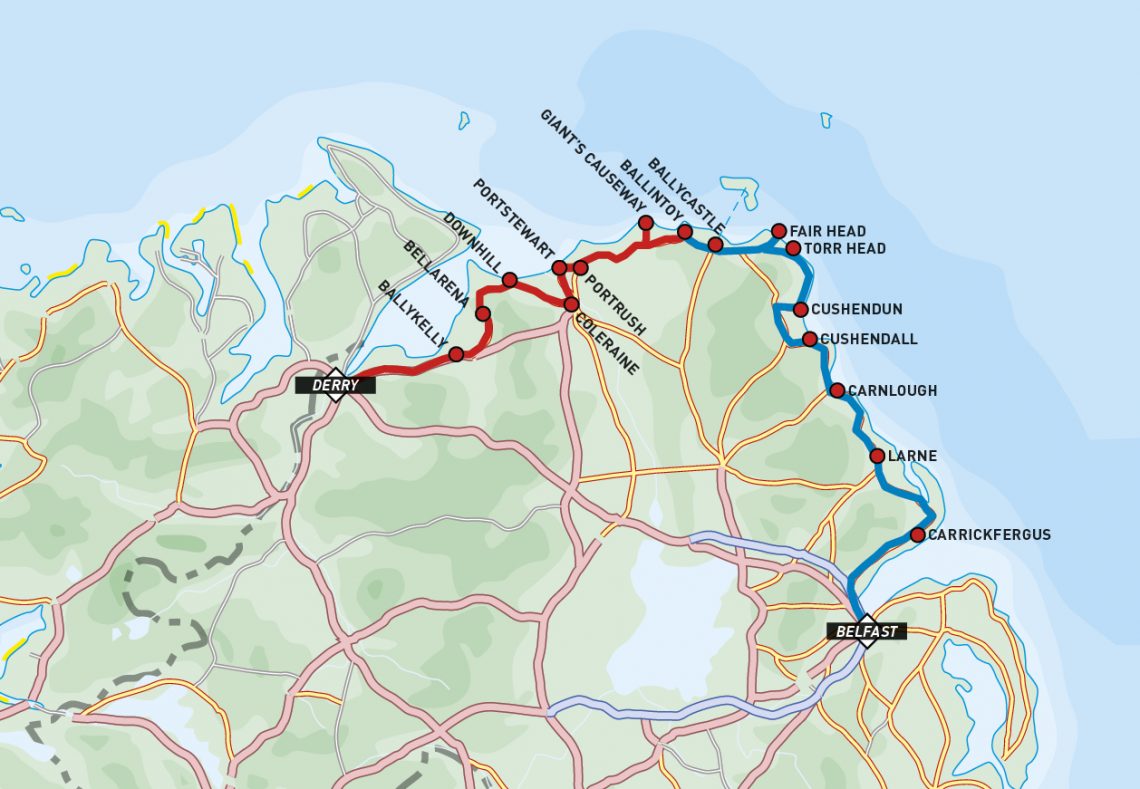 It starts in Portrush, and you can get there fast on the A2 and A37 from Derry to Coleraine before following the signs for Portrush, but I've suggested a more leisurely route where, on the left as you pass Bellarena railway station, you may see gliders spiralling overhead from the grass airfield to the left.
Then, at Downhill, look up to the cliff top Roman folly of Mussenden Temple, built by the madly eccentric Bishop of Derry, Frederick Augustus Hervey, who allegedly chose his curates by feeding them 10-course lunches and then making them race naked along the beach.
After visiting the world's oldest distillery in Bushmills, marvel at the symmetry of the 37,000 columns of the Giant's Causeway, and at the cliff top ruins of Dunluce Castle, look down at the sea into which the kitchens plunged in 1639, taking seven cooks with them.
At Carrick-a-Rede, walk a swaying rope bridge 25m above the sea to an island, and bed down for the night two minutes away in The Fullerton Arms (www.fullerton-arms.com). A 19th century coaching inn in the pleasant village of Ballintoy with parking around the back and superb food, it overlooks the sea and the picture-perfect little harbour which, after a rugged makeover, became the Iron Islands in Game of Thrones.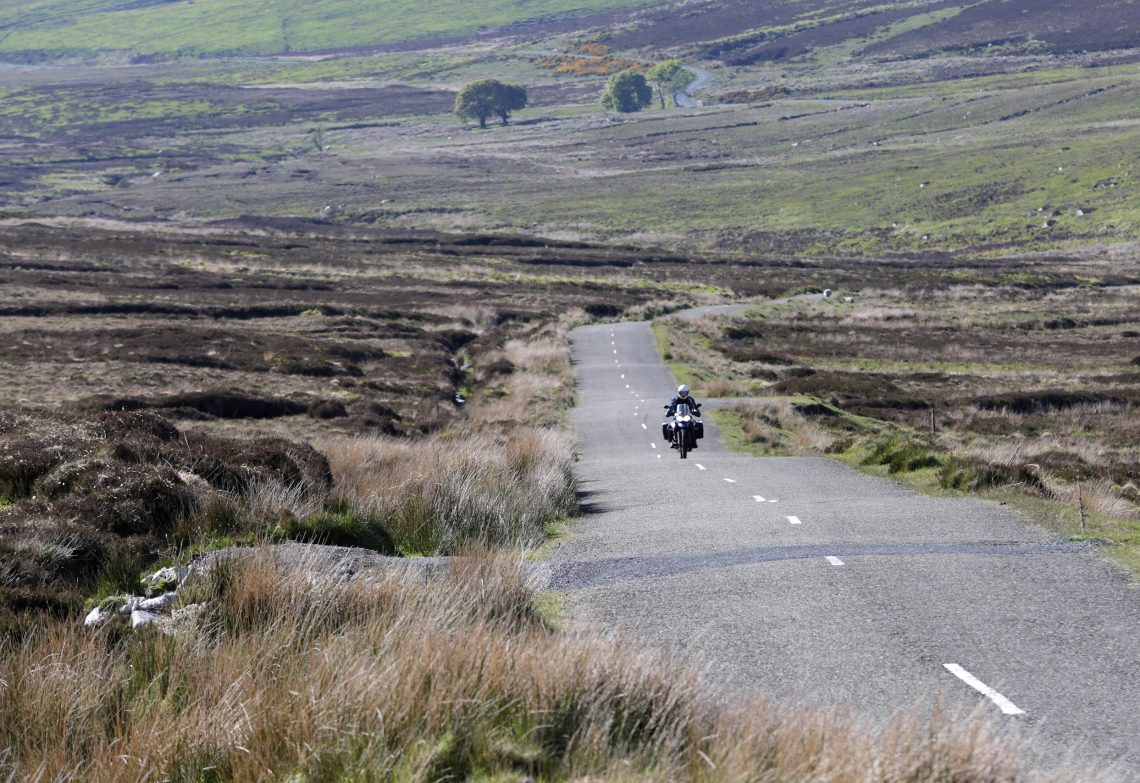 Game of Thrones land
The next day, after a hearty breakfast, do leave enough room in Ballycastle for an ice cream at Mauds, and try the local speciality dried seaweed, dulce (pronounced duls). Then buy some nosh in one of the shops for a picnic lunch and find out what a dead diplomat, Sir Winston Churchill, and a cult TV series have in common.
Half a mile out of Ballycastle, turn left for Torr Head, then after six miles take a left on the Murlough Road for Murlough Bay, where Sir Roger Casement begged to be buried.
Cushendun, the next stop, is a Cornish-style village designed by Clough Williams-Ellis, whose Portmeirion in Wales was the setting for The Prisoner, and in Carnlough, the Londonderry Arms Hotel was once owned by Churchill. If you've skipped the picnic, this is a great spot for lunch in front of an open fire.
At Glenarm, the impressive castle is open rarely, although to be honest, in 1929 the interior was badly damaged by a fire started by the housekeeper keeping a fire constantly going in her bedroom to warm a featherless parrot. Having said that, the walled gardens are stunning and the seaside car park is a popular gathering spot for bikers.
At Larne, you can take the fast inland A8 to Belfast, or the more coastal A2 through Carrickfergus for a look around the imposing 12th century Norman castle.
If you're with your better half, add a night and head inland to Upperlands for a romantic dinner and overnight in Ardtara, my favourite country house hotel in the known universe, with a warm welcome, open fires and fabulous food.
The general website for the Antrim Coast Road is here.

Top things to see, places to discover and roads to ride along the way
Giant's Causeway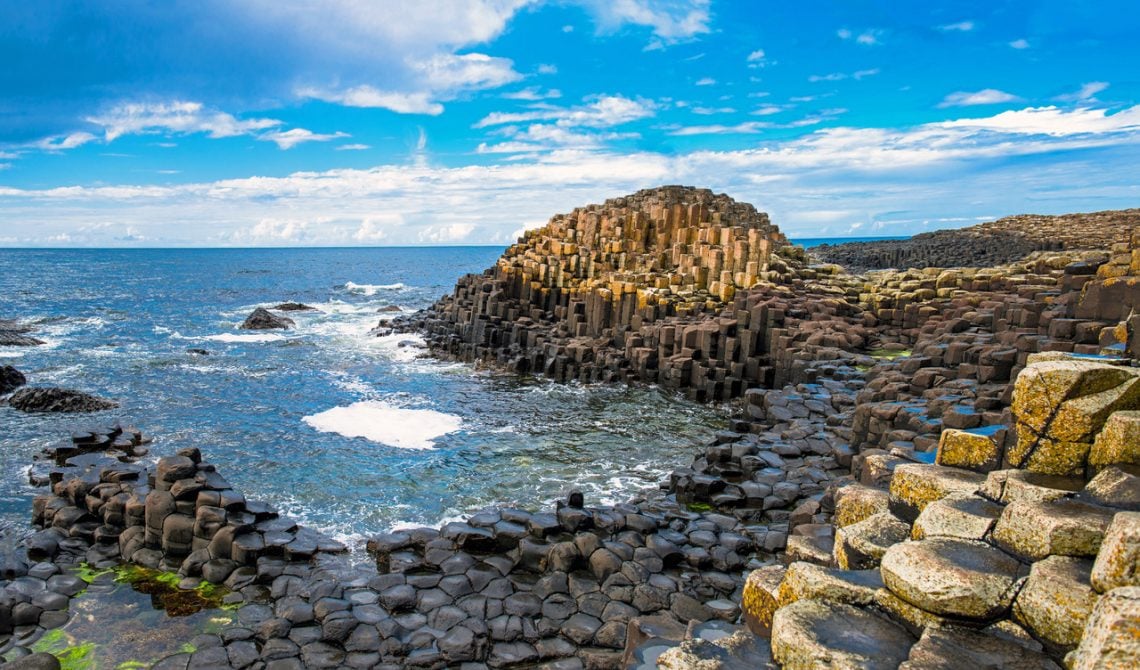 A remarkable natural wonder, in spite of Dr Johnson dismissing it as 'worth seeing, but not worth going to see'. He was probably just grumpy because it was the 18th century and bikes hadn't been invented yet.
The fairytale goes that these 37,000 basalt columns, mostly hexagonal and some up to 12m tall, are the result of a huge subterranean explosion 60 million years ago, but locals know the cold scientific truth; that they're the remnants of a causeway built by a Scottish giant so he could come over and fight local giant Finn McCool.
The causeway stones and coastal path are free to access, but the car park and entrance to the visitor centre is £8.50. My advice is to park for free outside the adjacent Causeway Hotel and spend the money on a bowl of scrumptious soup.
Old Bushmills Distillery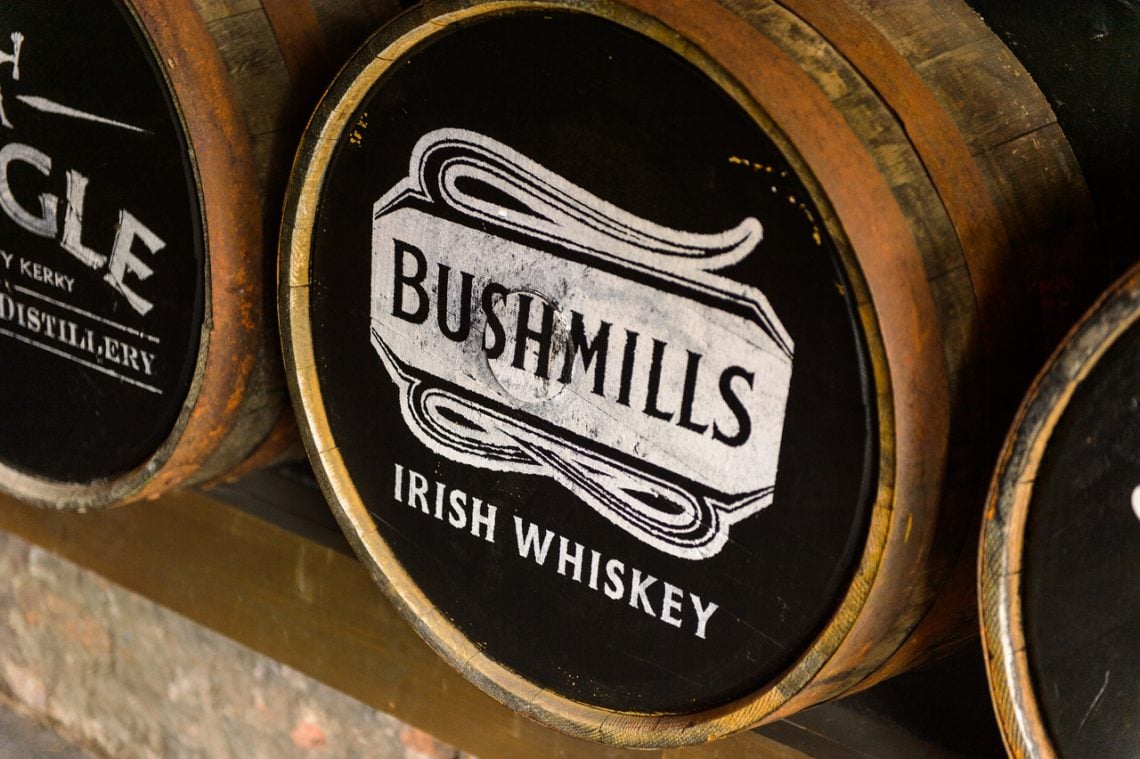 With a licence granted in 1608 by King James I to local landowner Sir Thomas Phillips, Bushmills (www.bushmills.com) proudly claims to be the world's oldest distillery. Since then, it's survived wars, taxes and prohibition, mainly thanks to a triple distilling process that gives it a subtle smoothness unique in Irish whiskies. After the informative and aromatic tour, you'll get a chance to sample the result.
Although most people go for Bushmills Original, matured in oak, I love the tangy smack of Black Bush, matured in sherry casks, or for a rare treat, the ultra-smooth 21-year-old single malt. Cheers!
If you fancy staying, the lovely Bushmills Inn down the street has open turf fires, cosy nooks, oak beams, gas-lit bar, secret library, heli-pad, private cinema and its own whiskey blended by the distillery.
Dunluce Castle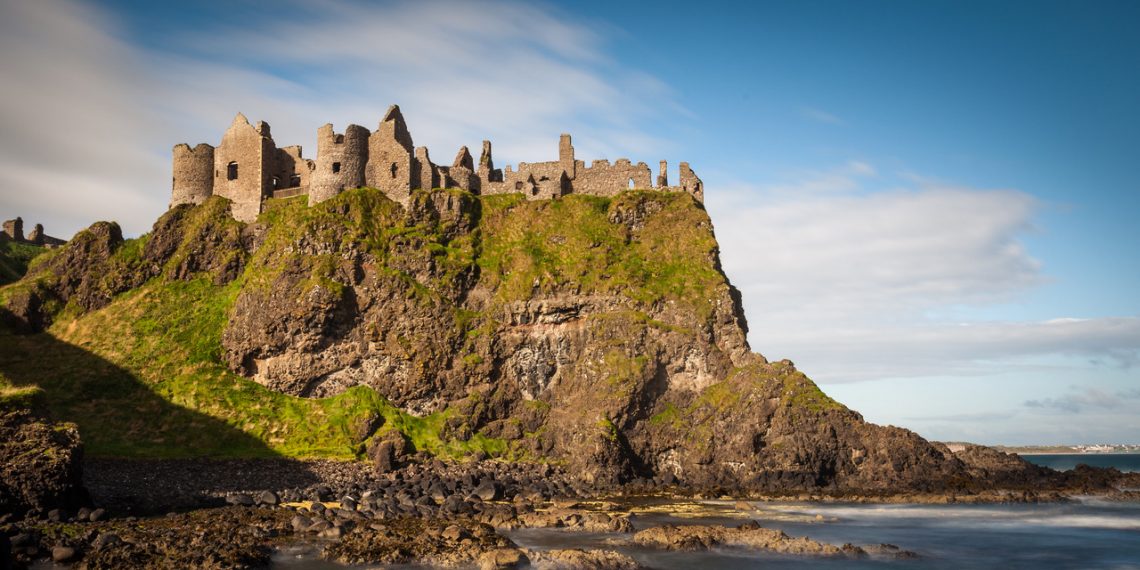 The next time the curry you ordered is 10 minutes late, spare a thought for the Earl of Antrim and family. On a stormy night in 1639 their kitchens in Dunluce Castle tumbled into the sea, taking seven cooks with them. Abandoned in 1690, the castle fell into disrepair over the years, and today, the roofless rooms and imposing turrets leave your imagination free to wander.
The castle is widely thought to be the inspiration for Cair Paravel in the Chronicles of Narnia by CS Lewis, and in 1973, it appeared on the inner cover of the Led Zeppelin album Houses of the Holy.
Murlough Bay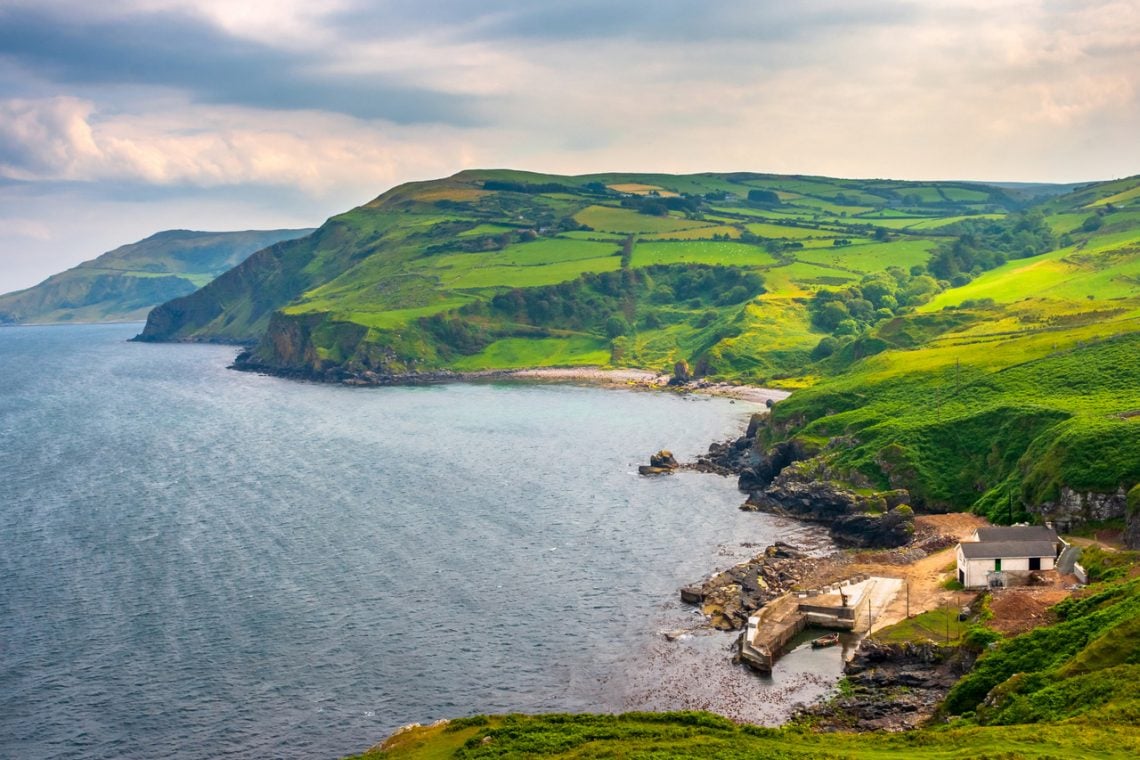 I only discovered this by accident one day when I was riding along the Torr Head scenic loop and had a, 'I wonder what's down there?' moment. After I'd clattered over the cattle grid and wound my way down the single-track road across rolling moors while avoiding baffled sheep, the answer was a stunning view of a wide, sweeping bay with views stretching from Donegal on one side to Fair Head on the other.
British diplomat Sir Roger Casement asked in vain, before being executed for treason in 1916 to be buried there, and you'll see why as you settle down on a grassy bank in the sun to admire that view and tuck into that picnic you picked up in Ballycastle.
North West 200 circuit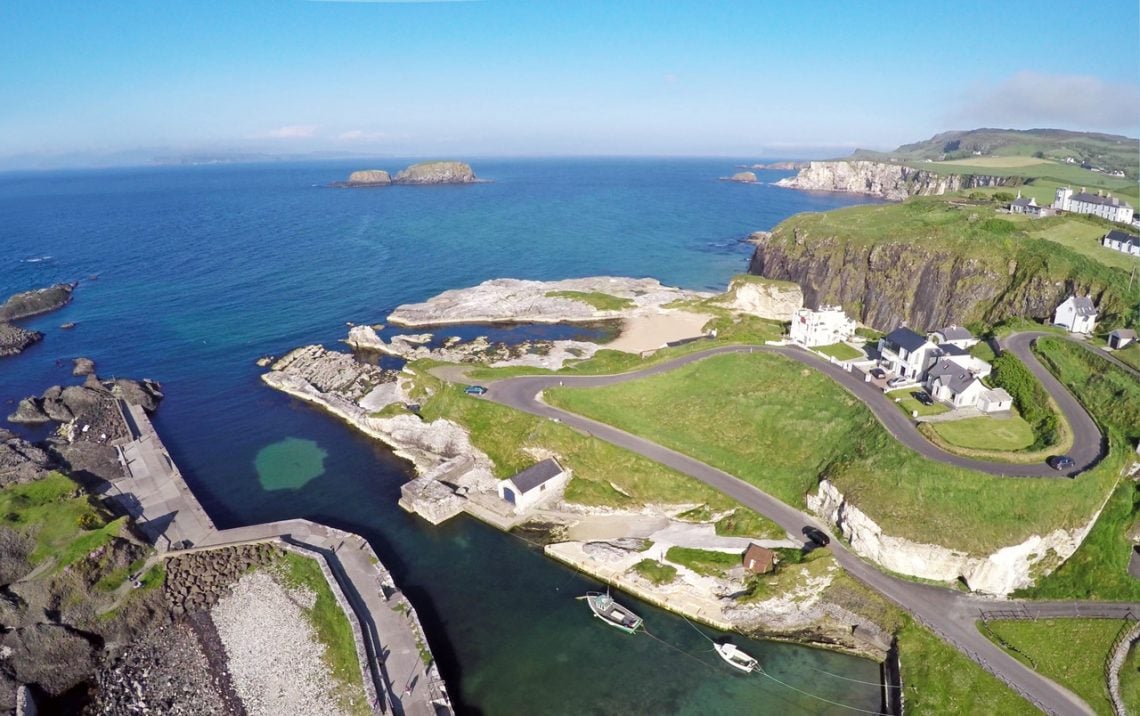 A triangular nine-mile course between Portrush, Coleraine and Portstewart that attracts up to 200,000 spectators in May for the famous road race, this will take you 20 minutes at legal speeds. At up to 200mph, the world's top road racers do it in four and a bit.
If you've time, take a side trip to Ballymoney and pay homage to NW200 and TT hero Joey Dunlop at Joey's Bar, which he owned. Above the bar is the Honda he won his last race on in Estonia before crashing and dying in the next one, and behind it, his son Gary is usually pulling pints. There's a bronze statue of the local hero in a memorial garden 100 yards away, and a Ducati and Suzuki dealership, Millsport, run by the affable Billy Lyons, across the street.
Torr Head scenic loop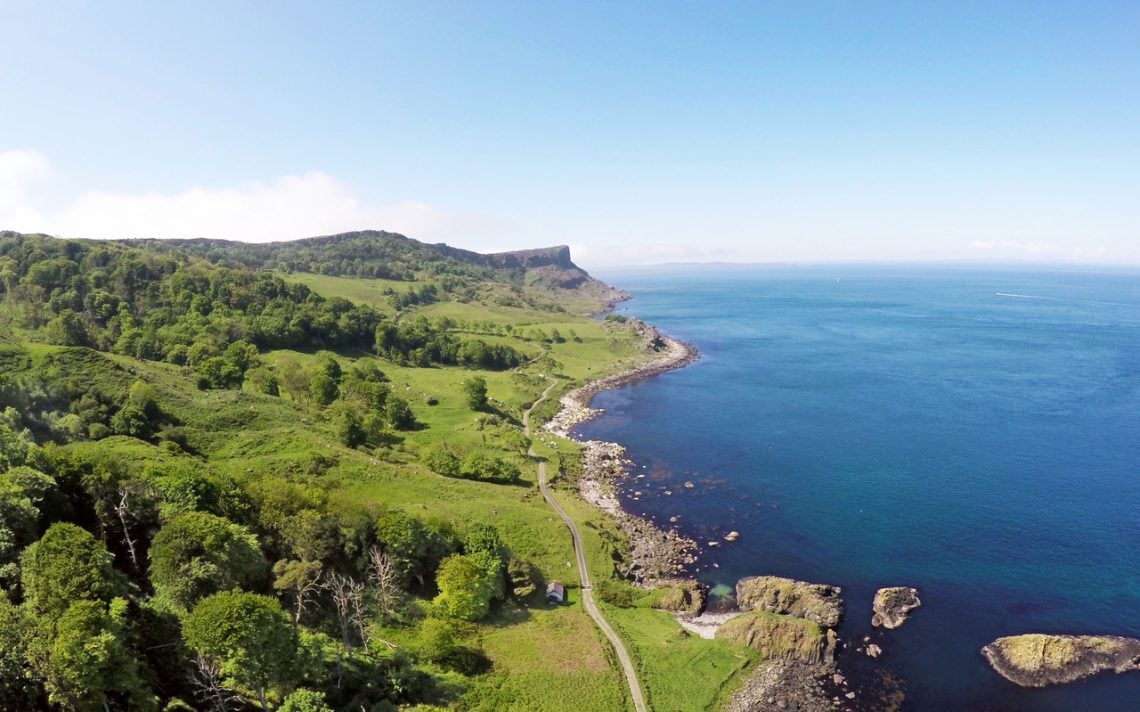 If you've a mate who rides a sports bike and whose idea of a good ride is A to B head down, bum in the air and flat out, this will teach him to stop and smell the wildflowers, since there are plenty along the hedgerows as you bimble around the upsy-downsy B-road at about 10mph feeling like a motorised hobbit out for a poggle in Middle Earth.
At Torr Head, the large grey ruined building beside the road was a 19th century customs house, and the abandoned one up the hill a semaphore signalling station that relayed shipping information to Lloyds of London and was one of the first places to have Marconi's newfangled wireless telegraphy system installed.
The route
Plug these waypoints in to your SatNav and you can follow the route I took.
Day One
Derry
Ballykelly
Bellarena
Downhill
Coleraine
Portstewart
Portrush
Bushmills
Giant's Causeway
Dunluce Castle
Ballintoy
Day Two
Ballycastle

Fair Head

Torr Head

Cushendun

Cushendall

Waterfoot

Carnlough

Glenarm

Larne

Carrickfergus

Belfast
Getting to Ireland
Getting to Ireland from Great Britain couldn't be any easier thanks to Stena Line ferries. Leaving and arriving at a number of ports up in Ireland and Northern Ireland, the Emerald Isle is far more accessible than you might think. Crossings start from as little as £60 for a motorcycle on the Stena Adventure and Stena Superfast X between Holyhead and Dublin. For more information and to book your tickets, head on over to the Stena Line website.