Triumph has announced the release of two updated models for 2021, the Scrambler 1200 XE and the Scrambler 1200 XC, alongside a limited-edition Steve McQueen bike that pays homage to the cooler king himself.
The previous model Scrambler 1200 XE was a hit with the team here at ABR when it was released back in 2019. While it may not have been be your typical adventure bike, ready to be loaded up with aluminium panniers and sent mile-munching across Europe, it's an absolute hoot to ride both on and off the tarmac. Over the past couple of years we've tackled all sorts on it, from herding cows in a boggy Welsh field to carving through Portuguese sand.
And the prospect of doing that all while looking as cool as Steve McQueen himself is even more of an attractive proposition. So, what's the story with the three new models?
Updated for 2021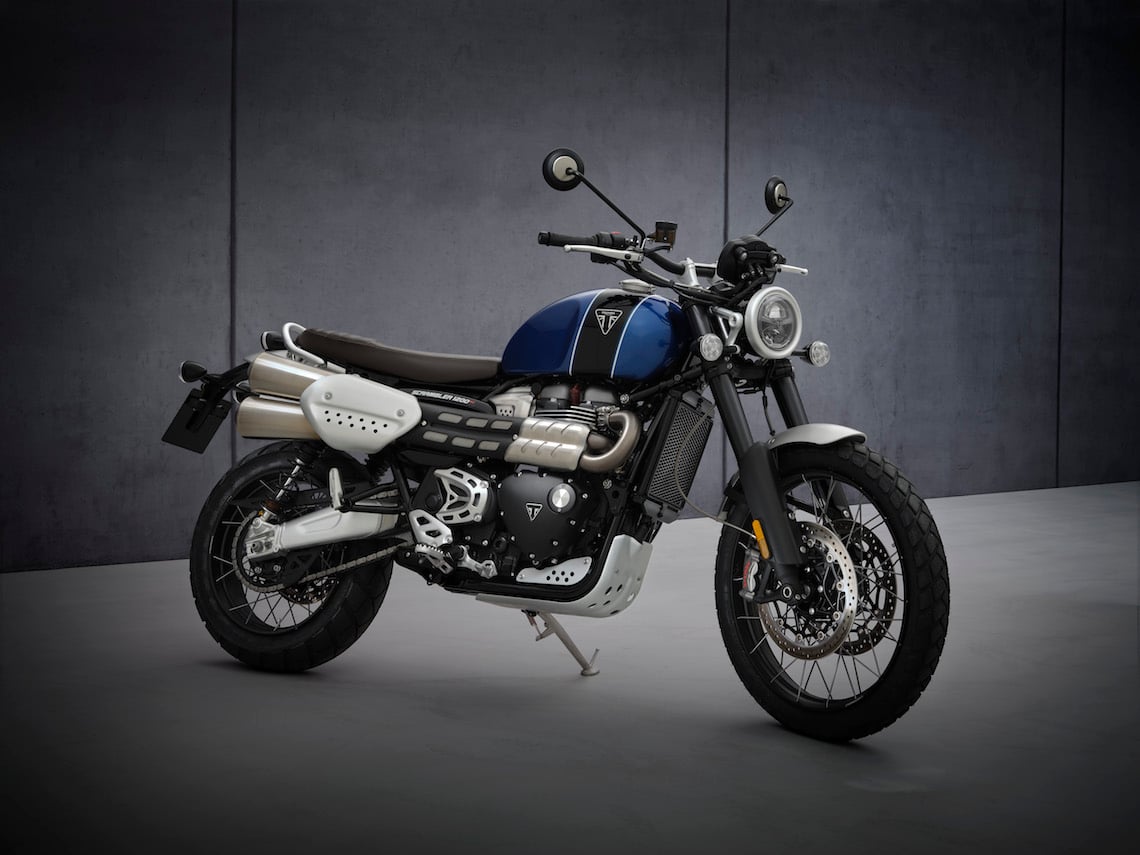 Both the Scrambler 1200 XE and Scrambler 1200 XC, which Triumph has dubbed its 'modern classic adventure bike', have been tweaked to comply with Euro 5 engine emissions. While the details of meeting emissions targets are a little technical, the good news is that the change hasn't reduced either the power (89bhp) or torque (110Nm @ 4,500rpm) produced by that big 1,200cc engine.
Alongside this, there have also been some changes in the exhaust system which the UK-based manufacturer claims will improve the heat distribution, which will be much appreciated by anyone that's worked up a sweat riding a previous model of the Scrambler off-road.
That high-slung exhaust looks great, but it can feel a little warm under your inner thigh. Happily, Triumph has sought to alleviate this by moving the exhaust further away from the rider and pillion legs, while also claiming heat will be released more efficiently along the entire length of the pipes. We'll let you know if it's done the job when we get to take it for a spin.
Pricing for the new models starts at £11,800 for the Scrambler 1200 XC and £12,600 for the Scrambler 1200 XE.
Steve McQueen Edition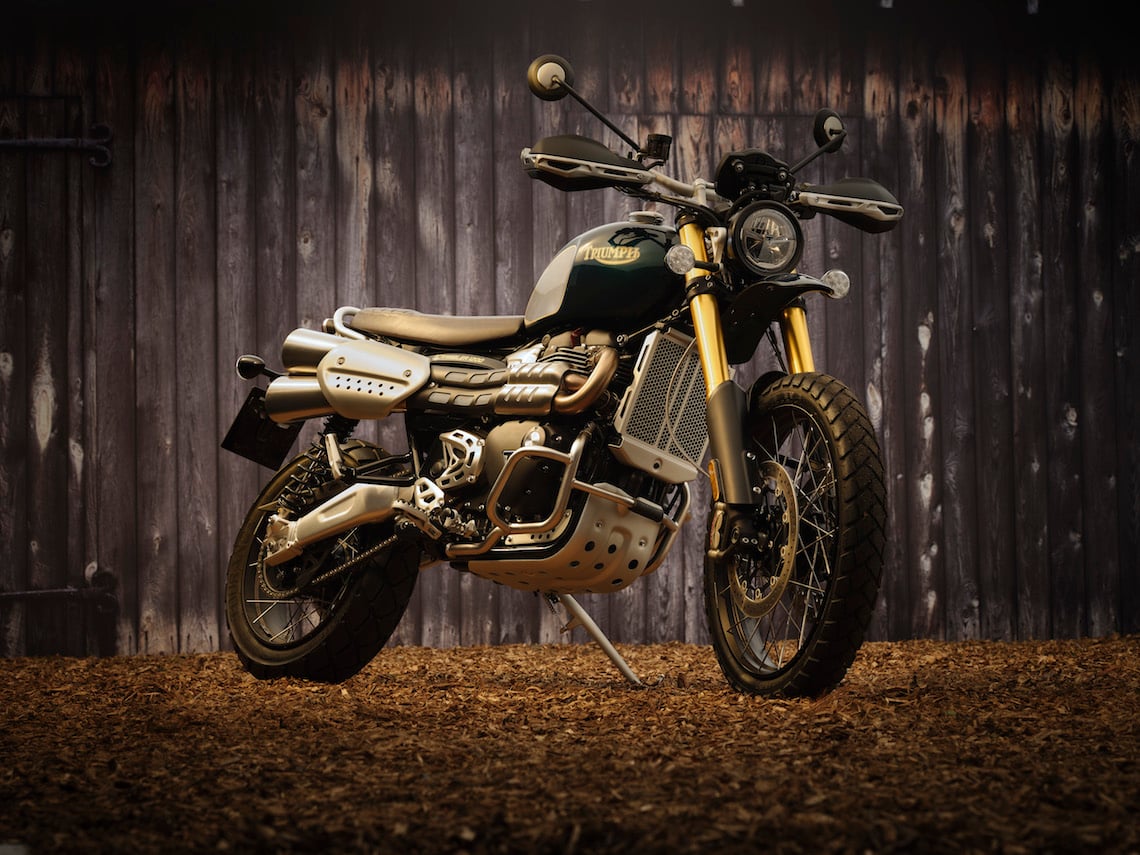 Triumph has also announced the release of a limited-edition Steve McQueen edition, and it looks the real deal. Based on the Scrambler 1200 XE, it's been given a unique competition green paint scheme, a hand-painted gold trim, gold heritage Triumph logos, and a dedicated Steve McQueen tank graphic to really nail that retro appeal.
If that's not enough, there are also a host of premium extras included as standard to encourage you to part with your cash, including engine bars, a premium brown bench seat, and aluminium radiator guards.
Only 1,000 models are being made worldwide, with buyers receiving a certificate of authenticity with their purchase which will set you back £13,600.
What do you think of the three new Triumph Scrambler models? Let us know in the comments section below.