Triumph has just announced the new Tiger 800 pricing structure for 2018. With over 200 upgrades to the chassis and engine, along with a whole host of other exciting changes and additions, the new Tiger line-up has got us all a bit hot under the collar here at the ABR office.
Depending on the model you go for, the new machines have an abundance of new and exciting features such as a full colour, five inch TFT screen, which will provide clear and precise rider information, as well as making it easier than ever to connect your machine to your smart phone via Bluetooth connection. The bikes also benefit from new all LED signature lighting.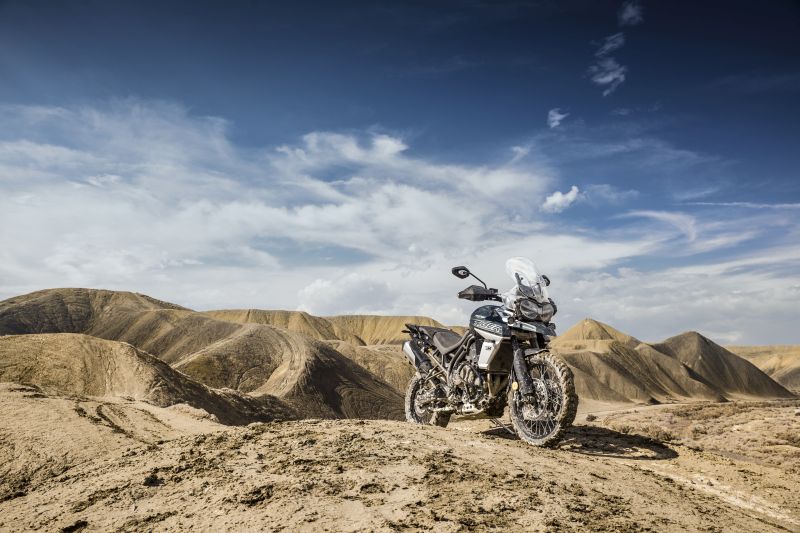 Photo: Triumph
New ergonomically designed handlebar switch cubes have been added to improve rider comfort, and they also feature illuminated buttons for easier nighttime use, along with a new five-way joystick. A single hand is all that's needed to adjust the new five-way adjustable windscreen with enhanced wind protection, and the new twin Brembo front brakes are said to be reliable in all conditions.
Paul Stroud, the Chief Commercial Officer for Triumph Motorcycles said: "We've developed a host of major new technology and performance updates designed to enhance the new Tiger 800's capability both on and off-road. With developments that complement the Tiger's accessible and agile, easy riding style, as well as its existing distinctive Tiger poise and presence, the new 800 line-up is built for maximum adventure – every single day."
Alun, publisher of Adventure Bike Rider magazine, is currently out in sunny Morocco for the Tiger 800 launch, tearing up the trails on the new machine to see what it's really made of. You'll be able to read the full review of the bike in the next issue which will be out in early March. So, let's take a look at the prices…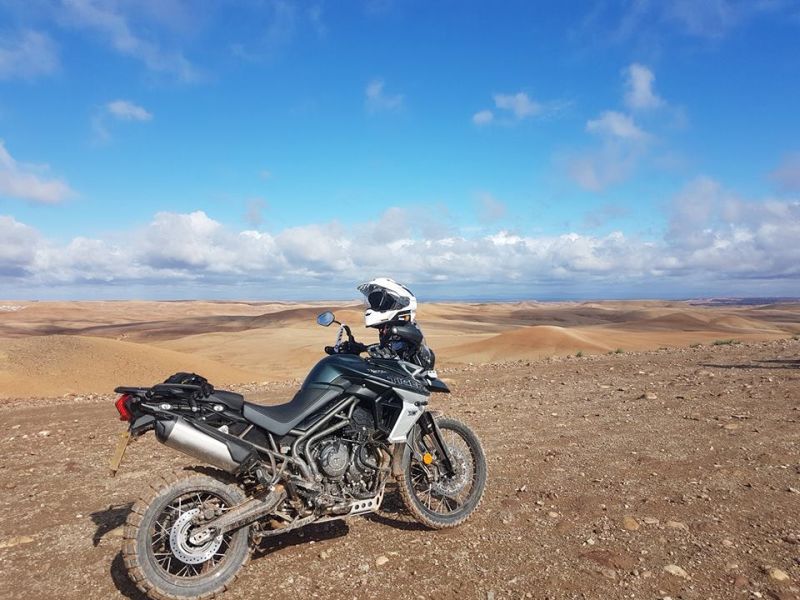 Photo taken by Alun on the Tiger 800 launch in Morocco
Triumph Tiger 800 pricing structure
Tiger 800 XR: £9,1000
Tiger 800 XRX: £10,550
Tiger 800 XCX: £11,250
Tiger 800 XRT: £12,050
Tiger 800 XCA: £12,450
Tiger 800 XRX Low: £10,550
So, what are your thoughts on the shiny new Triumph Tiger 800 line-up? Are you tempted to upgrade? I'd love to know your thoughts, let me know in the comments section below.