Morocco is a popular spot for a lot of UK-based adventure motorcyclists and we can certainly understand why. Reliable weather and a huge variety of terrain makes it a great trip for those looking to take a couple of weeks out and there are no shortage of operators out there too.
Of course, it's much more rewarding to ride down there and do it on your own bike. So with that in mind, here are 10 bikes you should consider for your Moroccan adventure.
1. BMW F650GS Dakar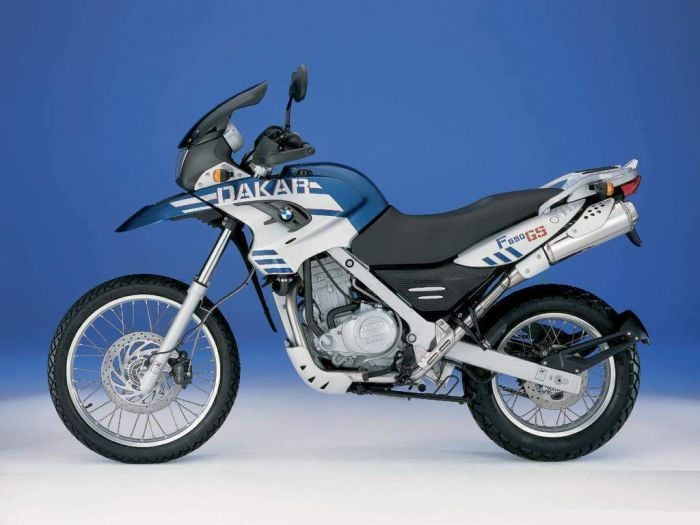 The bulletproof BMW, built from 2000 to 2007 and using the old Austrian-built Rotax engine before production switched to China. This is bike the Sertao should have been. The Dakar model increases suspension travel, seat height and wheel size.
2. Yamaha XT660Z Ténéré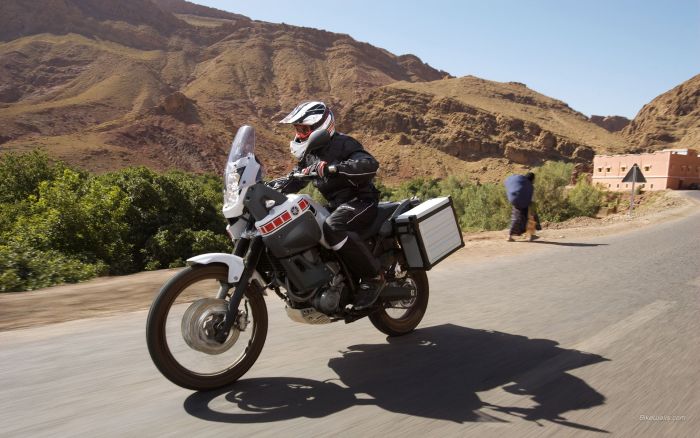 Publisher Alun swears by his 660, claiming it to have the best balance of attributes on any 'adventure' bike out there. Plenty of accessories and modifications are available, with prices starting to dip below £3,000, or half that for an older model.
3. Triumph Tiger 800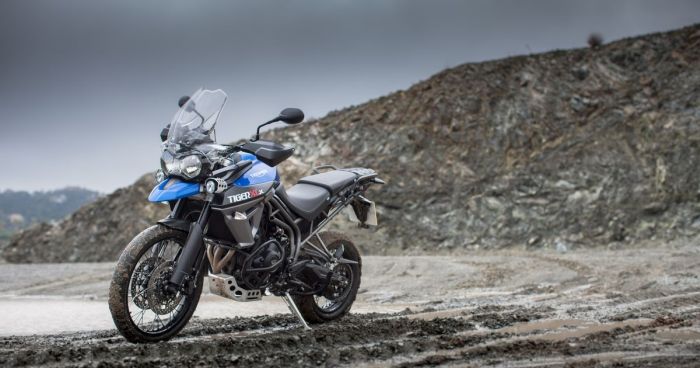 This or an original 855, or 955 should do the trick, with many finding the 800 a perfect blend of on-road comfort and off-road useability. Plenty of accessories and mods available.  Kit the bike out with decent tyres and panniers and off you go.
4. KTM 640 LC4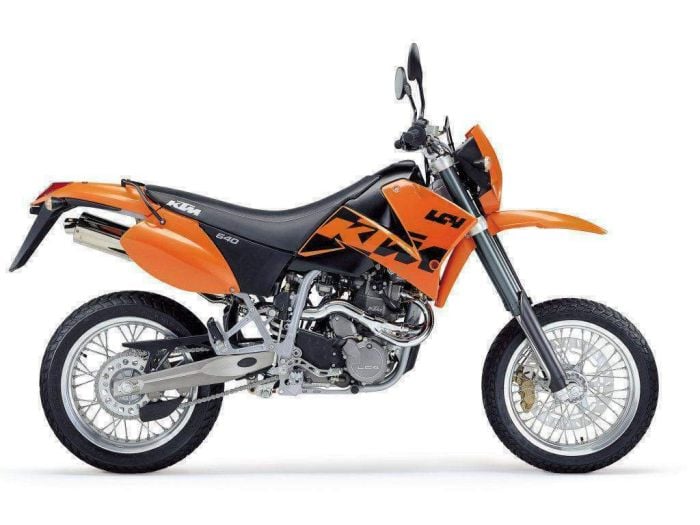 Prior to the 690 Enduro R, the LC4 ws sold from 1997 to 2007 and has 3,000-mile service intervals. Reliability is said to be excellent and you should be able to pick up a decent example around the £2,000 mark. Happy hunting.
5. Harley Davidson Night Rod
A strange inclusion, but we use the Night Rod to illustrate that you don't need an 'adventure' bike to head off to Morocco. On our Facebook page, Vernon Keylock messaged to say he'd done just that on his HD, with his wife on his back.
6. Yamaha XT225 Serow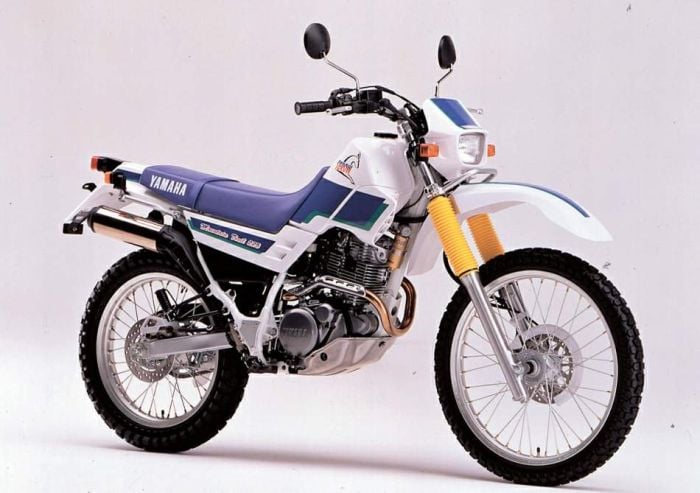 Small light and dependable is the mantra here. Lois Price rode one from Alaska to Argentina proving the XT more than capable. Will force a more interesting route down there (avoiding motorways) and makes travelling cheap.
7. Suzuki DRZ400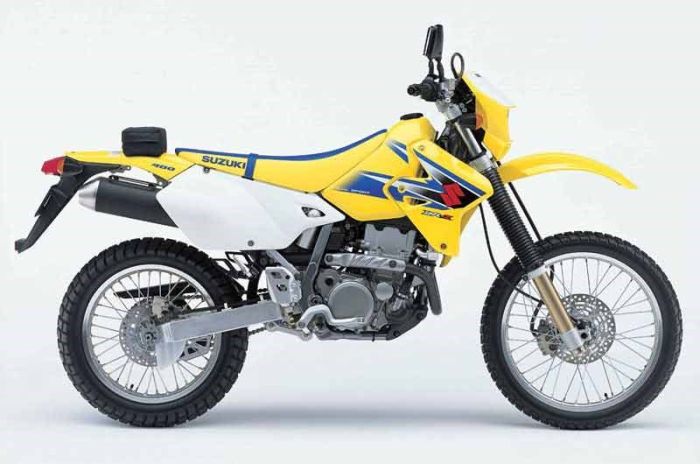 Hard to find fault with the age-old Suzuki, with either this or the 650DR ideal for Morocco. With prices of the 350 and 400 dropping closer to the £1,000 mark, you could have a bike and fund the adventure for less than £2,000.
8. Honda XR400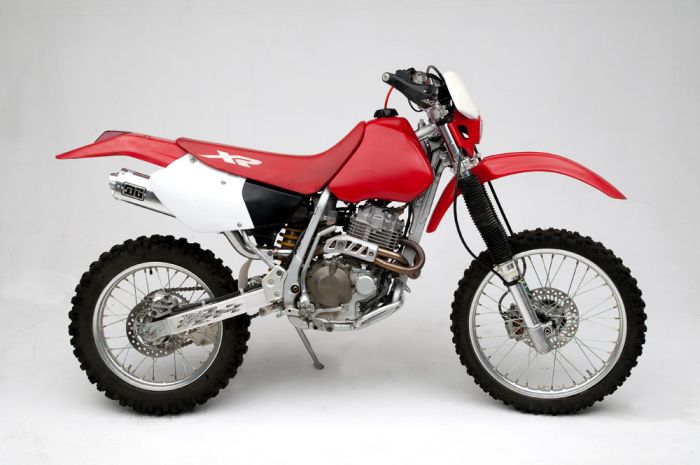 The bike Austin Vince and his gang took on their recent trip to the desert for Mondo Sahara. Bullet proof, cheap to pick up, fix, and once out there a perfect bike for taking to the back roads and getting lost for while.There's not many about mind.
9. Honda Africa Twin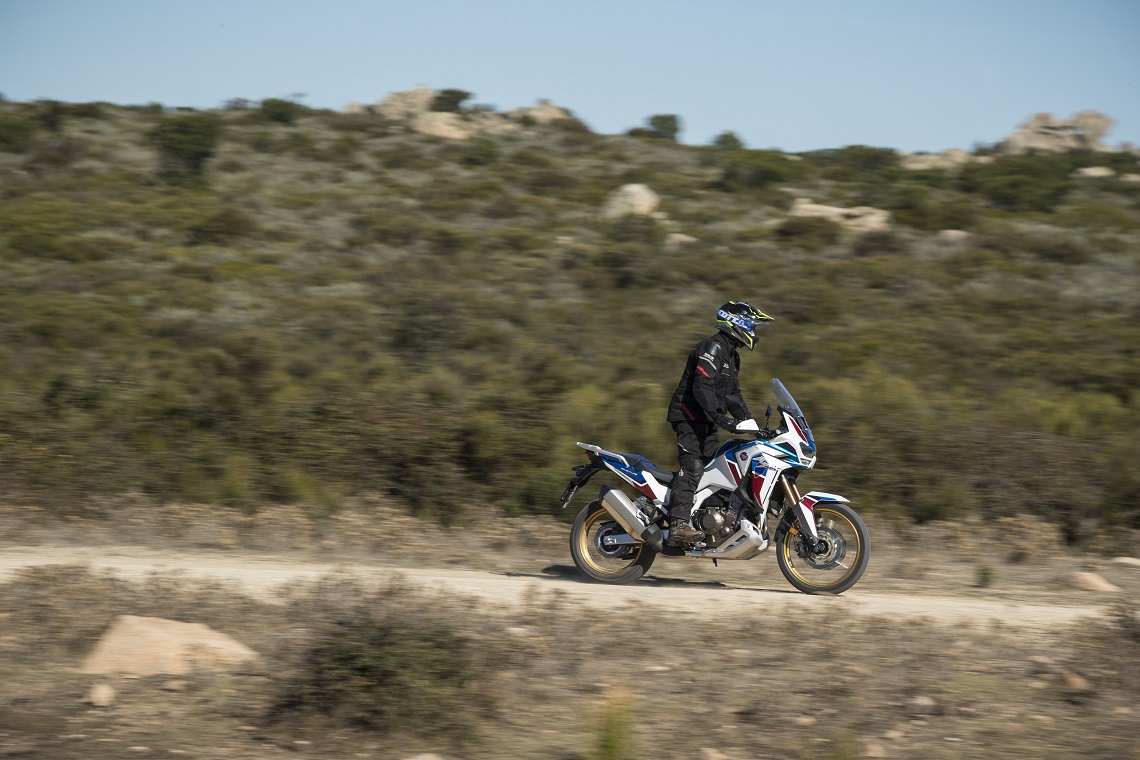 The ultimate adventure bike from the eighties/nineties? We certainly think so. And the newer incarnations aren't half bad either! To find out everything you need to know about buying an original Africa Twin, check out our guide here.