Suzuki has announced that they will give away a Garmin Zumo 595LM worth £550 with each V-Strom sold up until 26 September.
The offer extends to all variants of the V-Strom 650 as well as most V-Strom 1000 models (excluding the V-Strom 1000 Desert and the V-Strom 1000 Titanium).
With the 1,037cc V-twin engine putting out 99bhp and 76lbft, the V-Strom 1000 (starting from £9,136) is the Suzuki of choice for those looking for that big bike feeling.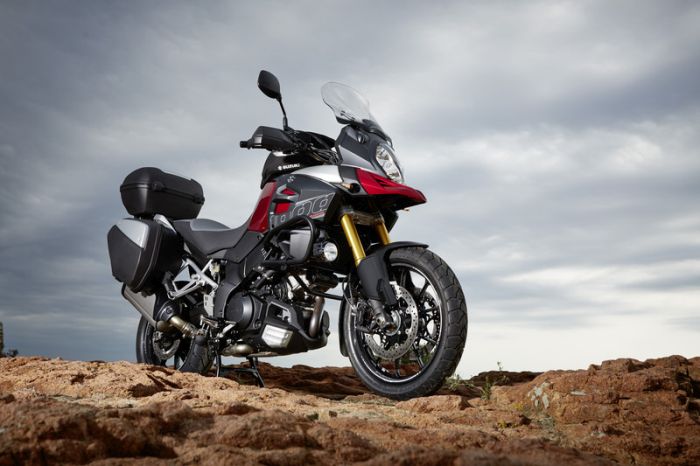 In his review of the V-Strom 1000 in issue 20 of Adventure Bike Rider, Nathan Millward wrote: "Having picked out its faults, I couldn't help but really like the bike and warm to it. It has a personality, a character, possibly because of these faults and those awkward looks.
"It rides beautifully too, and the way it turns and handles really sets it apart from some of the competition. The engine too, whilst far from being a firecracker, just gets on with doing its job, offering bags of usable and well delivered power.
"The riding position is comfortable too, and the styling, as awkward as some might see it, is perhaps a nod to the cool and will get it plenty of attention out on the road."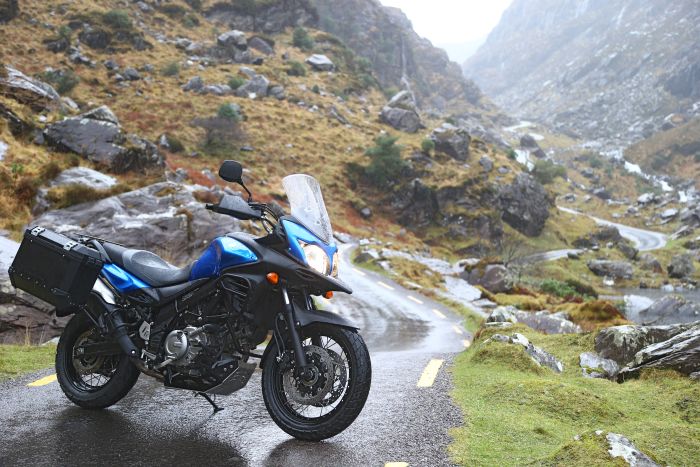 Alternatively, the V-Strom 650 (£7,136) offers a very respectable option for anyone looking for a mid-range motorcycle. In particular, the XT version (£7,736) has received warm reviews across the adventure motorcycling community.
The Garmin Zumo 595LM SatNav will be available to customer purchases which are warranty registered between 18 July and 26 September. The SatNav will then be shipped to the buyer's nearest dealer after first registration. Both bikes are also currently available on Suzuki's 0% APR Representative offer over 48 months.
Sound like a deal you might be interested in? You can find your local Suzuki dealer here or book a test ride by clicking here.