Suzuki has launched its new V-Strom 1050 adventure range for 2023. And, in a bold move, the Japanese brand has shelved the two-year-old XT model in favour of a more off-road focussed bike dubbed the DE.
The V-Strom 1050 DE will be available in dealers sometime early in 2023 and will have all the same features as the standard V-Strom 1050 as well as a host of off-road focused upgrades.
First off is the larger 21 inch front wheel in favour of the standard model's 19 inch. The DE will also be shod with Dunlop Trailmax Mixtour tyres rather than the Bridgestone A41s that will be on the regular model.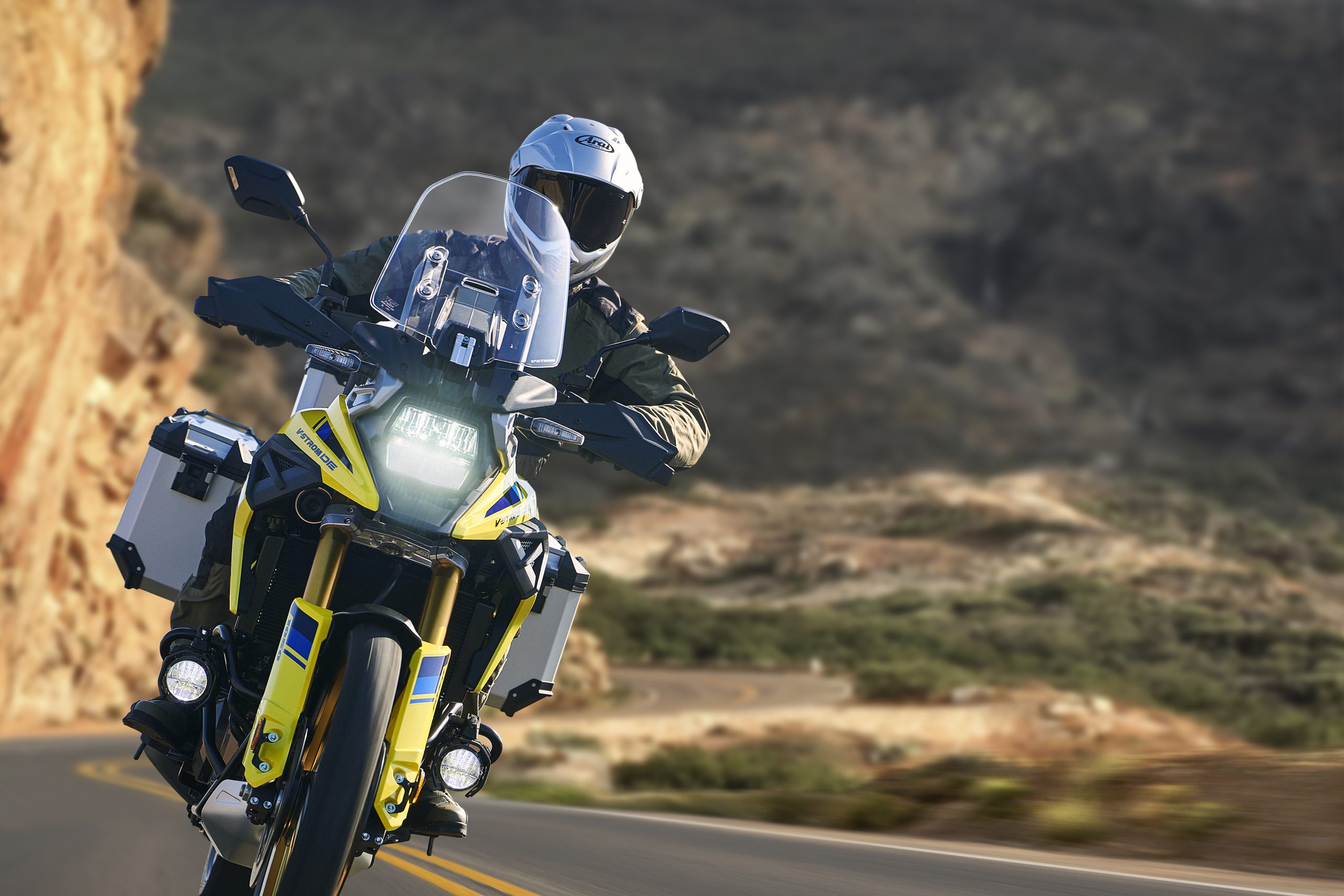 The new model also has an extra 25mm of ground clearance (totalling 190mm) over the standard V-Strom and fully adjustable KYB suspension.
On top of the increased ground clearance it also has as a wheelbase 40mm longer than the standard model thanks to a new aluminium swingarm which improves the bike's stability.
Other brand new additions to the DE include chunkier foot pegs for better grip when standing on them, and wider handlebars to aid handling on the trails.
Moving from the physical changes to the electronic, both models gain six-axis IMU for two-stage lean-sensitive ABS, plus hill hold control. An updated ride-by-wire throttle to give a more natural feel to the power delivery, three-stage traction control and three power modes.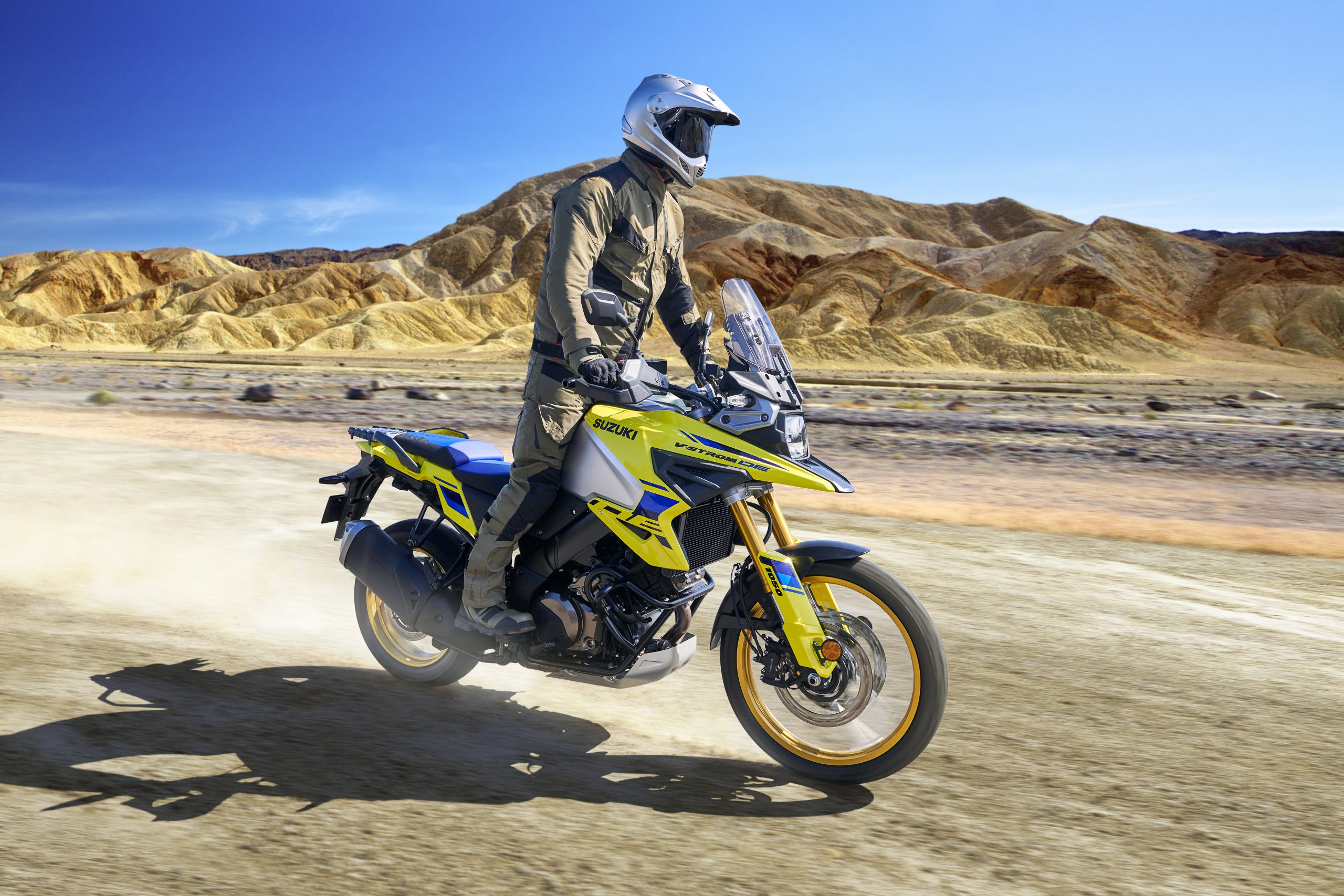 What puts the DE a cut above, however, is a new gravel mode traction control setting for off-roading which allows more rear wheel slip than the standard model and the previous XT.
In short, the DE is pitched as a much more off-road focused bike than old XT, with an aluminium sump guard and tough engine bars coming as standard, as well as a smaller screen to aid visibility off the black top and a rugged looking front fender.
All this contributes to a bike that certainly has all the looks of a very capable off-roader. Whether or not it has the performance to back up those is a question we are very much looking forward to answering on a future test ride.
Prices have yet to be announced for either model, but the DE sounds like an exciting addition to Suzuki's stable and the adventure biking world.
If you are considering purchasing a V-Strom 1050 DE they will be available to test ride, along with a host of other bikes, at the ABR Festival from 22-25 June 2023 at the beautiful Ragley Hall, Warwickshire. Tickets are available now.