It's a fact of life that is widely accepted across the entire motorcycling world. One bike is just never enough. We hear you.
It's an idea which is especially prevelant in the adventure biking community. Sure, there are bikes that can probably do it all. But isn't it so much more fun when you have several bikes that are perfectly dialed in for a particular style of riding?
With that in mind, we teamed up with Carole Nash to decide which bikes we would choose to fill our ideal garage if we had all of the money and time in the world. So, we had a chat in the office and below you'll find an explaination of the five we've settled on. What would yours be?
BMW S1000XR SE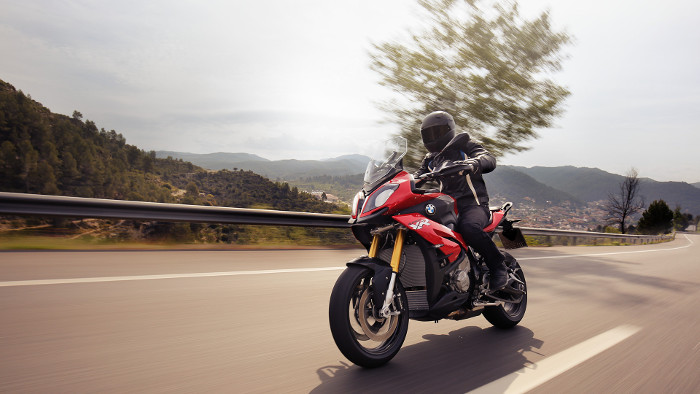 The perfect choice for any on road touring. The XR offers superb performance with the 999cc in-line four-cylinder engine pushing out 160bhp and is a joy to ride on A roads, B roads and those tempting Alpine twisties.
Handling and comfort are also spot on thanks to the adventure motorcycling influence making the XR an exceptional option for weekend and continental touring.
KTM 400 EXC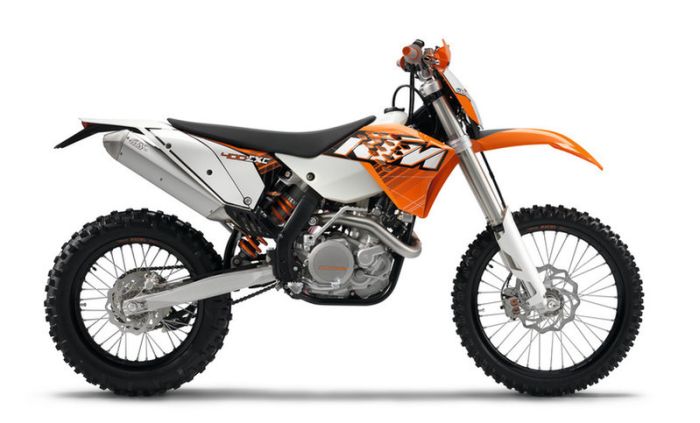 The ideal companion for green laning, the 400 EXC has an impressive reputation among the trail riding community, and we can see why. It's tough, reliable, not too heavy, easy to work on and handles really well. This would be our go-to for short journeys on the rough stuff.

Honda CRF1000L Africa Twin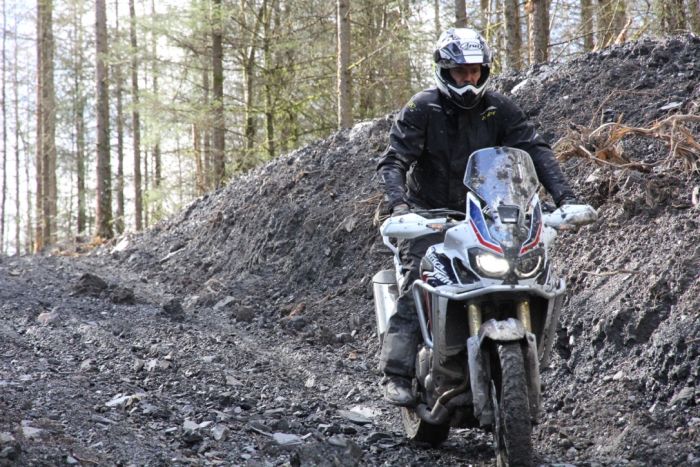 The ultimate do-it-all bike? The Africa Twin was probably the most hotly-anticipated adventure bike to his the market in recent years, and we think it definitely lives up to the hype.
It has the capability to handle any terrain and would eat up green lanes without any trouble at all. A solid and reliable adventure bike in every sense of the phrase.
Ducati Multistrada 1200 Enduro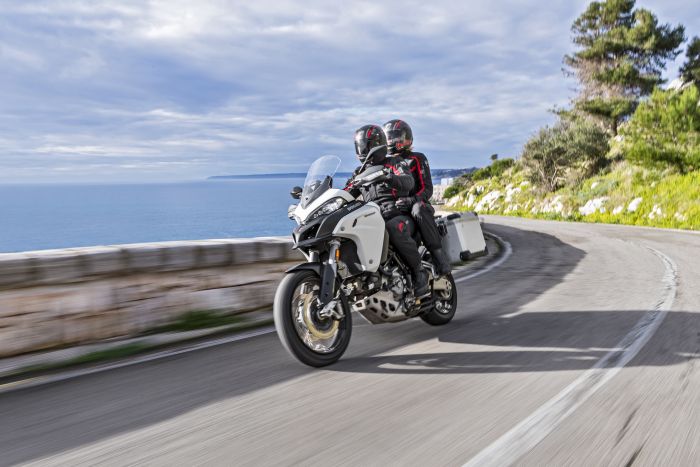 A personal favourite of ABR's editor-in-chief, the Enduro takes the already impressive Multistrada and gives it the adventure treatment. The result? A motorcycle that is now capable in a variety of off-road scenarios while still remaining excellent on-road.
The Enduro would be our choice for comfortable long-distance touring when fully loaded.
Suzuki V-Strom 650XT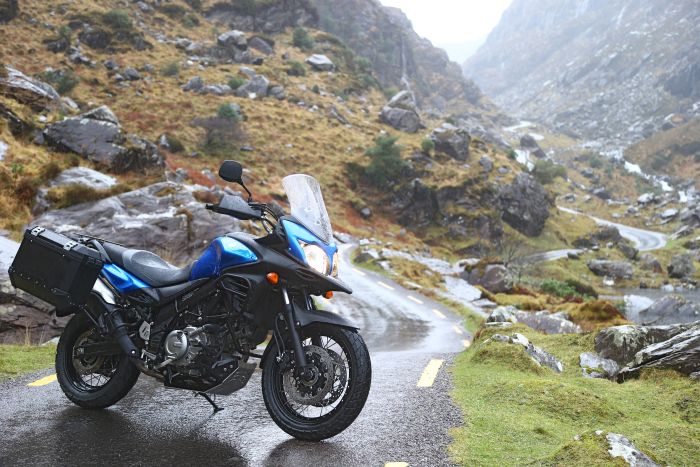 While it doesn't quite cut it with the big boys in the adventure market, the V-Strom 650XT is still a very capable mid-range bike which we would happily keep in our garage. It's affordable, comfortable and would make a great commuter and run-around.
What's more, it's very affordable, it looks good and it would make a great steed for a new rider (a first bike for the offspring or other half perhaps).
What would be your perfect line-up if you had all the money and time in the world? Let us know in the comments.
Of course, it's every bikers dream to have numerous bikes in the garage but insuring them can be a bit of a headache, which is why Carole Nash have a multi-bike policy designed for exactly this scenario. Head to www.carolenash.com to find out more and get quotes on all of the bikes listed above.