KTM is updating the KTM 1190 Adventure for 2017 with spy shots in the latest issue of Motorcycle News offering a glimpse into what we can expect from the new models.
The photos, captured outside the Austrian factory last week, appear to show three variations of the model, each with a slightly different makeup.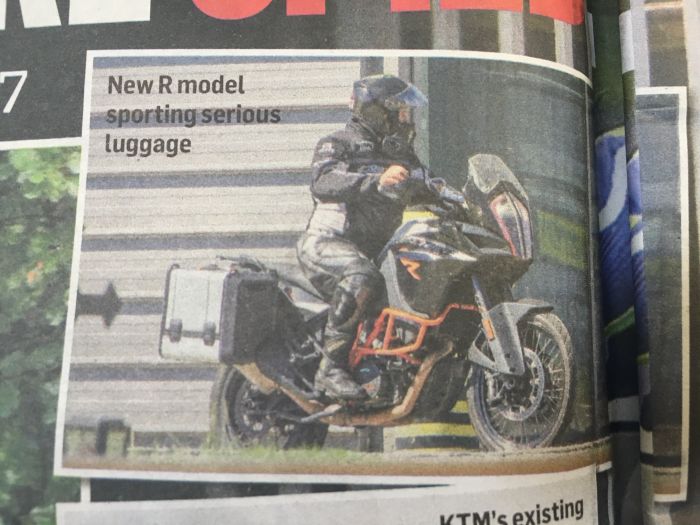 The most noticeable changes seem to come in the form of a larger windscreen, new LED lights and a redesigned fairing. Interestingly, the headlight appears to have been split into two and it is not yet known if this is for aesthetic reasons or if it has been integrated into the design to serve a specific function.
With no official word on the new models, details are sketchy, but the updated range is expected to be revealed at one of the European shows later this year.
While the 1190 Adventure was probably due an update anyway, the changes are likely to have been spurred on in part by the Euro4 regulations that are coming in from the start of 2017, thus restricting the noise and emissions output of motorcycles.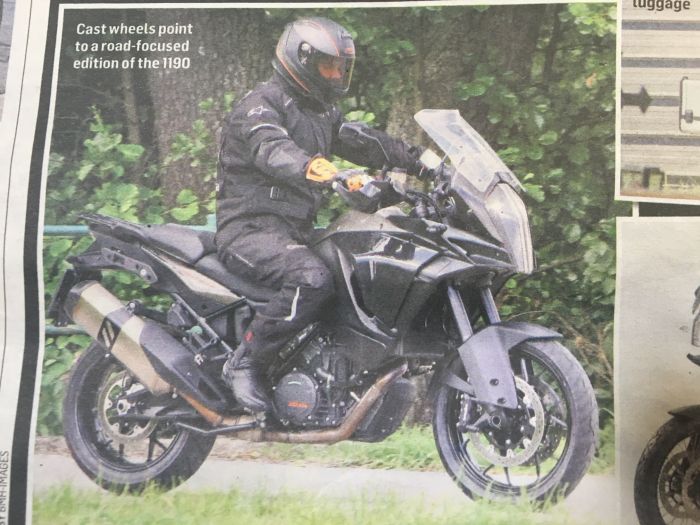 The new spy shots also suggest that there are likely to be several variations of the 1190 hitting the market next year. In addition to the 1190 Adventure and Adventure R models, there appears to be a more road-focused model with cast wheels as opposed to the spoked wheels of the former.
With a new 800cc parallel-twin adventure bike also on its way, it seems like the Austrian firm is certainly upping its game in the adventure motorcycling market. As ever, we'll bring you more as we get it.
Edit (01/08/2017): At the 2016 Eicma show in Milan, KTM announced that it was ditching the 1190 range for 2017, and instead introduced the 1090 Adventure.