When I caught sight of this epic Dakar Rally-inspired KTM 890 Adventure, I immediately sized up the children's college fund and went to my garage to figure out how I was going to fit yet another bike in there.
Unfortunately, I quickly remembered that I don't have any kids and thus no savings to pilfer, but nonetheless I had to find out more about getting one of these bikes. It turns out, it's one of five exclusive customs that the Chester KTM dealership has teamed up with Manchester-based graphics company FMG to create.
Paying homage to KTM's rally heritage and taking design cues from the KTM 990 Adventure S, the pimped-out 890 has the hardware and looks to take on the dunes.
The 890's predecessors are iconic adventure bikes, and with KTM taking home gold in 17 of the last 20 Dakar Rallies, there's no better bike to tackle a rally raid or take you around the globe.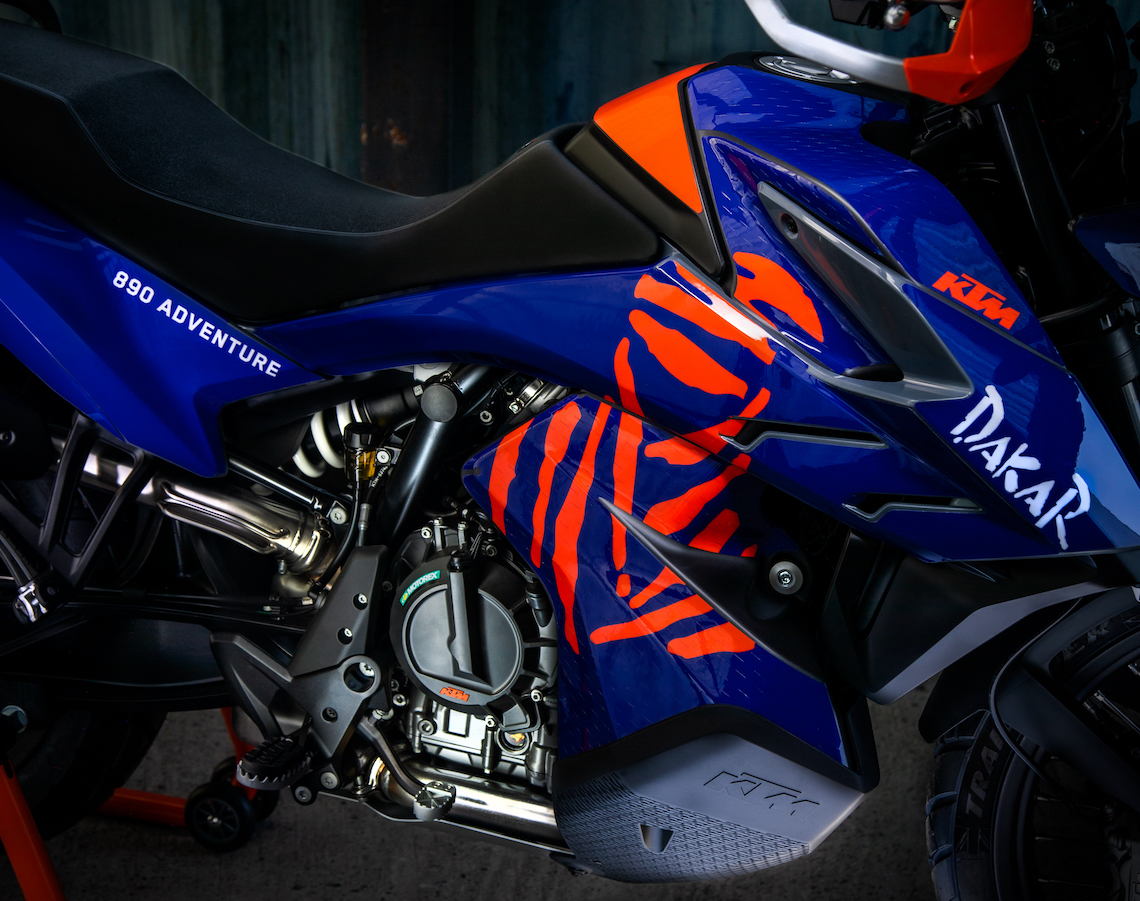 The 890 Adventure is ready to take on the world
Along with the custom graphics, KTM Chester have kitted out the bike with the full tech pack which includes cruise control, quickshifter, adjustable ABS settings, and Rally mode, as well as heavy duty handguards and a one-piece seat.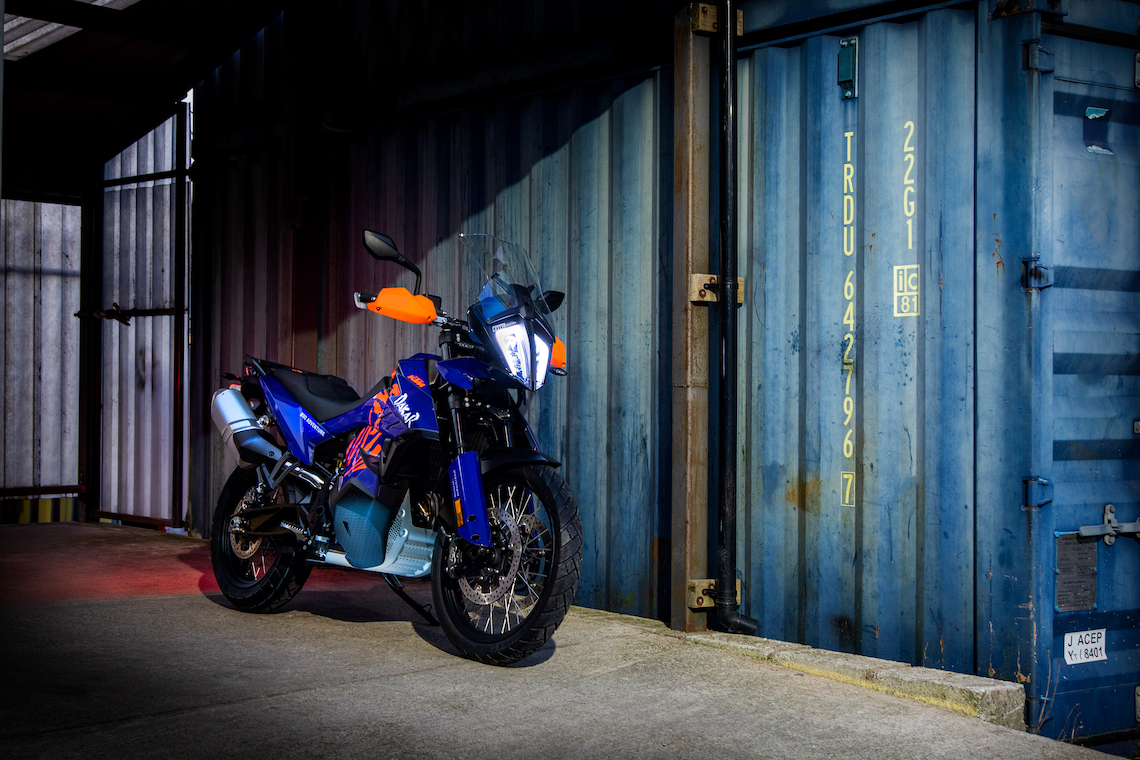 Read our review of the 890 Adventure here
With the gutsy 889cc parallel twin finely crafted to deliver engaging and efficient power delivery both on and off the road, WP Apex suspension giving 200mm travel front and rear, a rich selection of riding modes and agile handling, the KTM 890 Adventure is a truly impressive bike, superb as a commuter or an around-the-world companion.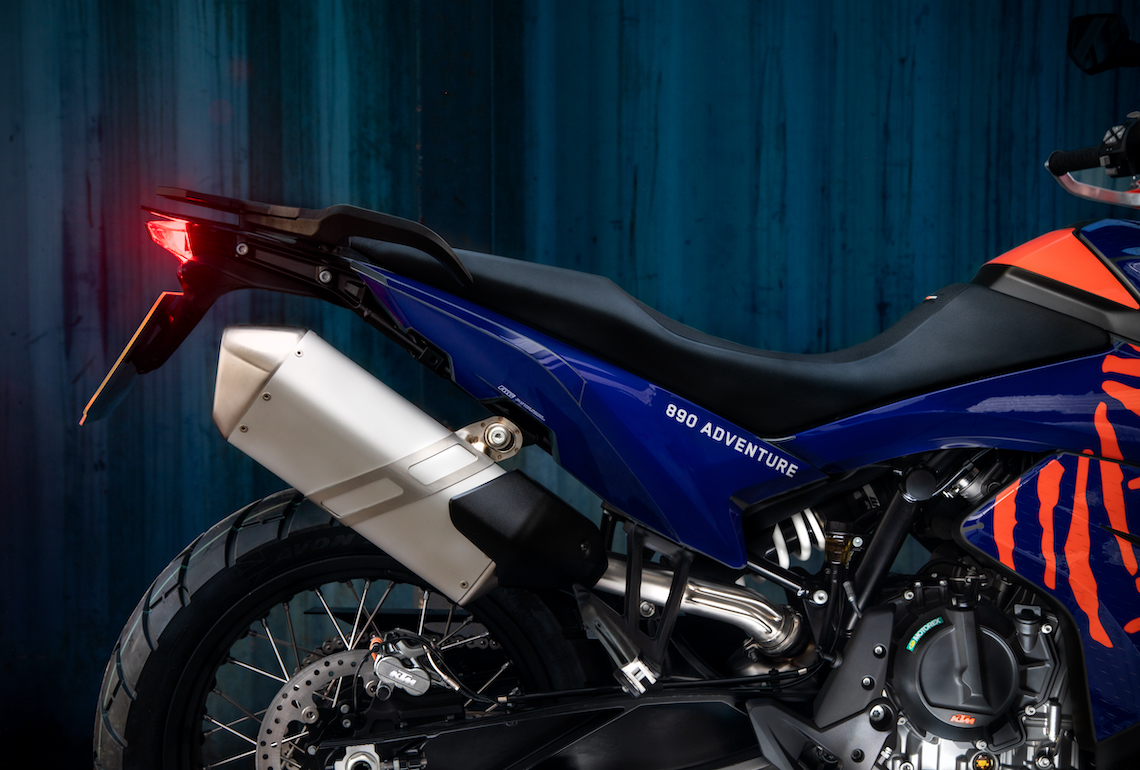 The special edition bike comes complete with heavy duty hand guards, a one-piece seat, and the full graphics kit for £10,999. The price also includes the full tech pack costing over £750.
The only catch is, it's a limited production run of five bikes, so to get yourself one of these exclusive beauties call Chester KTM on 0151 245 6769, or visit them at online at chester.ktm.uk.
KTM Chester Adventure Weekend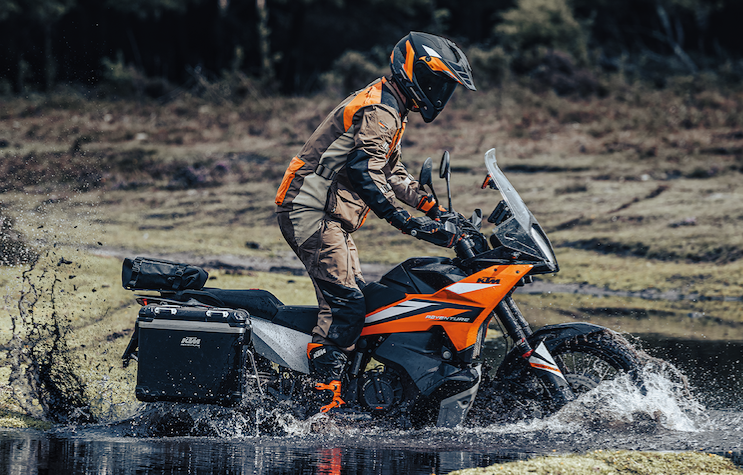 If you're interested in seeing one of these bikes or test riding a KTM adventure bike, KTM Chester is holding an 'Adventure Weekend' event on 27th and 28th May.
It's aimed at adventure bike riders who haven't yet had the opportunity to ride trails and venture off the blacktop on their adventure bike, and it'll be a great way for riders to get a taste for off-road riding before heading over to the ABR Festival and hitting the full Adventure Trail on the 23-25 June 2023.
You can find out more about the KTM Chester Adventure Weekend over at their website here, but get in quick because there's only 150 spots available and over half of the tickets are already sold.