KTM has announced the release of a new 1290 Super Adventure R for 2021, with the large-capacity adventure bike fine-tuned for even better off-road performance.
Following on from the recent launch of the road-focussed 1290 Super Adventure S, the updated Super Adventure R is the Austrian manufacturer's offering to riders looking for a true go-anywhere big adventure bike.
So, what's new on the KTM 1290 Super Adventure R?
1,301cc LC8 V-Twin engine has been revised to comply with Euro 5 emissions laws
1.6kg shaved off the weight of the engine
Chassis tweaks to aid agility and performance off-road
Lower seat height of 880mm
Re-positioned fuel tanks allow for a lower centre of gravity when fully fuelled
WP XPLOR Suspension has been reworked
Larger 7″ TFT dash
New two-piece radiator
Tubeless spoked wheels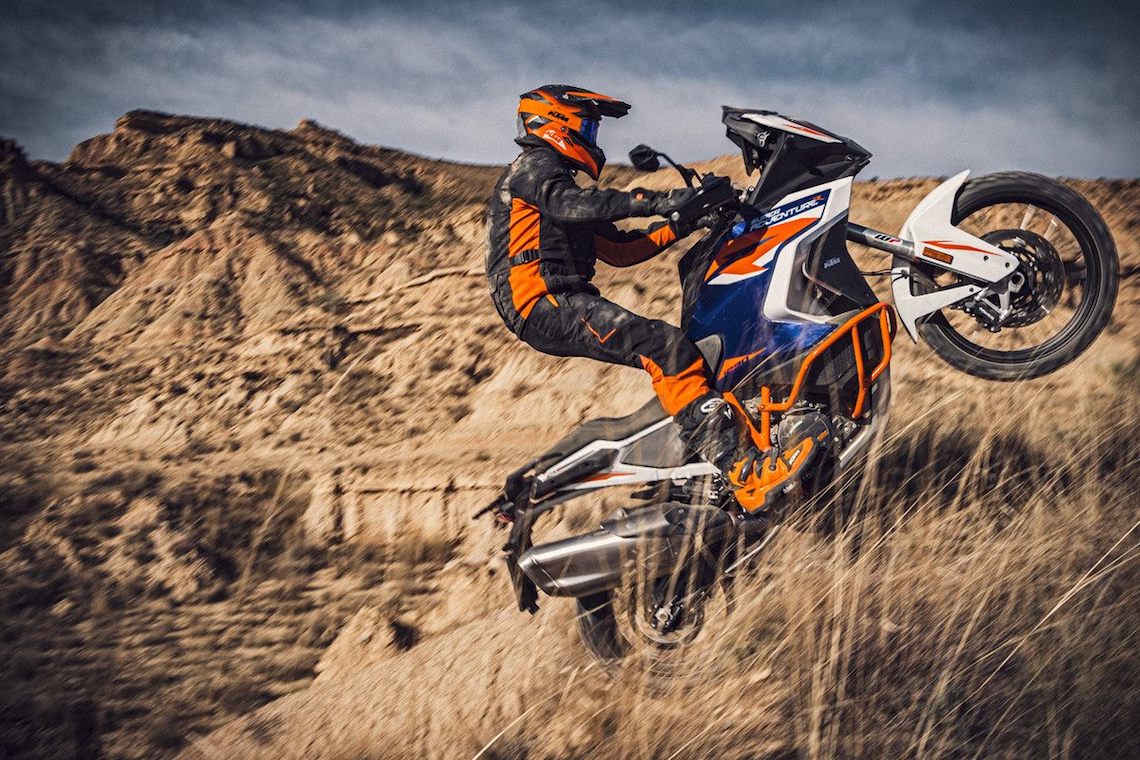 KTM 1290 Super Adventure R: What's new?
Some of the most notable changes have happened in the 1,301cc LC8 V-Twin engine, which KTM has tweaked for Euro 5 compliance while shaving a claimed 1.6kg off the weight of the powerplant. Power and torque remains the same as previous models, with the engine producing 160bhp at 9,000rpm, and 138Nm of torque at 6,500rpm.
Alongside the slight weight saving, KTM has tweaked the 1290 Adventure R's chassis, bringing the steering head back by 15mm, which it says will produce sharper cornering, while also extending the swing arm slightly at the rear to aid traction during aggressive acceleration.
These changes have also allowed KTM to bring the three-part fuel tank, which holds 23l, lower down on the bike, which it say will give the Super Adventure R a lower centre of gravity, a benefit when riding off-road.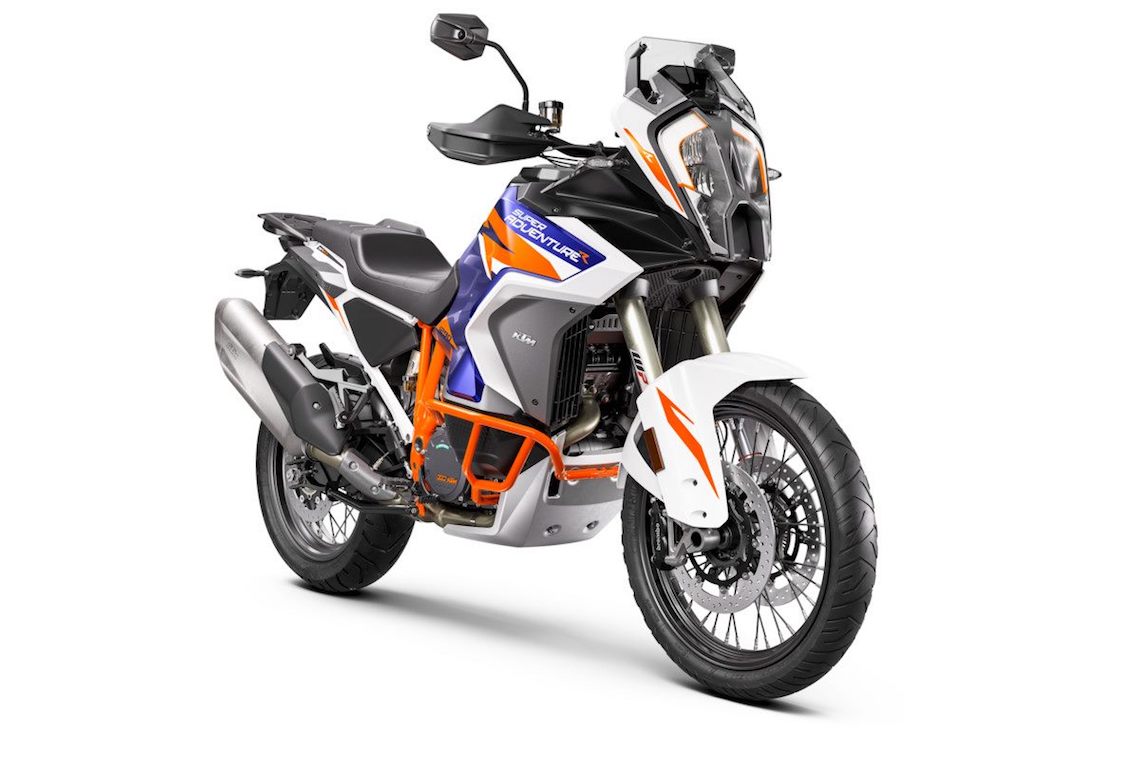 This has also enabled the Austrian manufacturer to lower the seat height, down to 880mm from 890mm on the previous model, which will no doubt be seen as a positive step by those of us not graced with the inside leg of a basketball player.
Another new feature is the 7″ TFT dash, which has been redesigned to provide a clearer view and more practical navigation of menus while in the saddle. KTM has also reworked the WP XPLOR suspension, although the fully-adjustable 48mm front forks and WP PDS rear shock both still offer the same 220mm of travel that as the previous model.
Pricing starts at £15,999, which is £200 more expensive than the 2020 model, and will arrive in showrooms from March 2021 in Europe.
You can see more photos of the KTM 1290 Adventure R in action below.
Want weekly updates on the latest adventure bike releases?