KTM has revealed an updated version of its 1290 Super Adventure S for 2021, calling it 'the sportiest and most technologically advanced adventure bike' it has ever made. It's a bold claim but one I wouldn't bet against KTM achieving, especially as the previous Super Adventure S was no shrinking violet.
That bike was launched in 2017 and has since earned a glowing reputation as a powerfully fierce yet versatile adventure tourer, with a 1,301cc engine that produced a whopping 160bhp. With its cast wheels, the original 1290 Super Adventure S was one of the more road-focussed bikes in KTM's adventure line up, but it was still more than capable of tackling light trails, along with sweeping twisties, and long days on tour.
So, what's changed for 2021? Here are the headlines:
Re-designed bodywork
Tweaked 1301cc engine
New 7″ TFT display
Adaptive cruise control
Updated Semi-Active suspension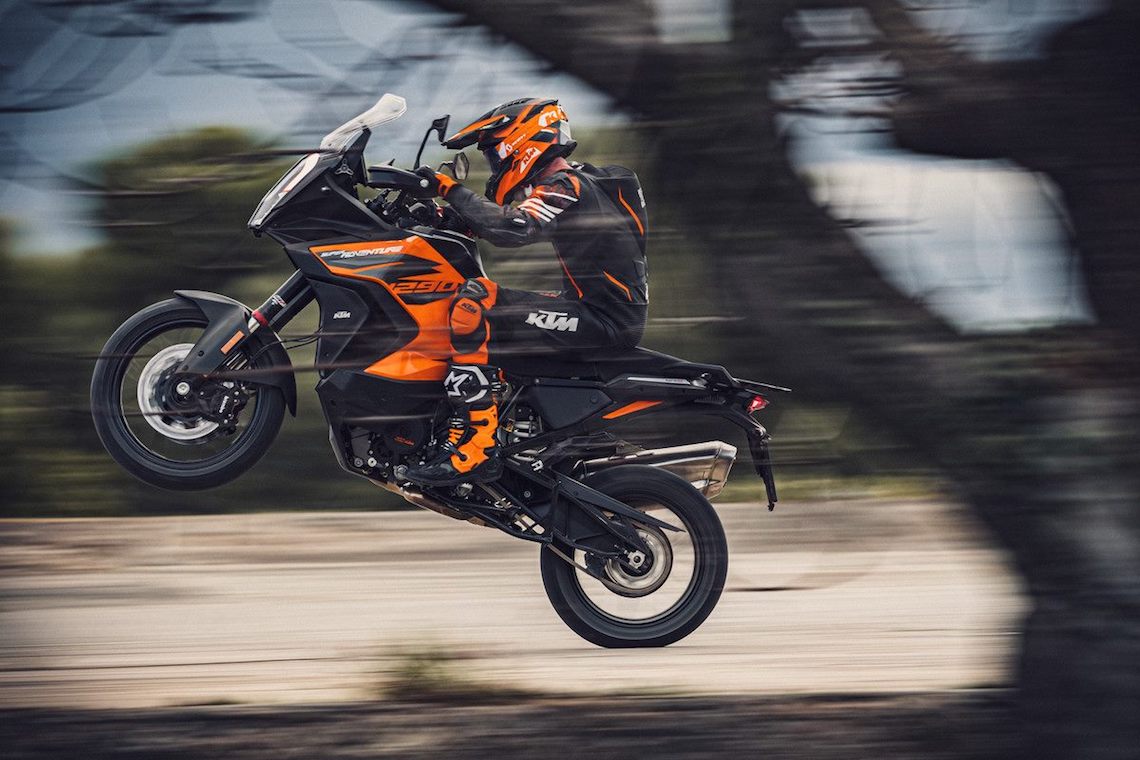 2021 KTM 1290 Super Adventure S
Central to the success of the 1290 Super Adventure S has been its powerful 1301cc LC8 engine. This remains in place for 2021, producing the same 160bhp and 138Nm of torque as it did previously, but small changes to the engine and exhaust ensure emissions now meet Euro5 standards. Alongside this, KTM has managed to reduce the weight of the engine by 1.6kg, achieved by using thinner engine cases and a new oil circuit.
While these changes represent tweaks rather than a drastic overhaul, more significant changes can be found in the chassis. KTM states it wanted to enhance weight distribution and riding agility, and it has sought to do this by moving the steering head back by 15mm and re-locating the front section of the engine, which it claims will led to sharper cornering.
Additionally, a longer swingarm should make the Super Adventure S more stable during acceleration, although we'll have to wait for a test ride to see if both these changes are noticeable. The subframe has also been crafted to allow for a lower seat height, which can be dropped to 849mm or raised to 869mm depending on rider preference, a change from the previous seat height of 860mm.
Sitting on the chassis is the newly-designed bodywork, which KTM says will enhance the riding sensation. It looks pretty similar to previous iterations of the bike to me, but there are a few noticeable additions. While the 23-litre fuel tank is the same capacity as previous models, it now features a keyless cap, and the the newly-designed windshield can be adjusted by 55m.
Suspension once again comes from WP, although it has received an update in the form of what KTM calls 'next generation' Apex Semi-Active units. The technology uses lean angle sensors to monitor and react to rider inputs, modifying the suspension settings accordingly.
Overall the updates have added a little more weight to the bike though, with the 1290 Super Adventure S now weighing 220kg dry, up 5kg from the previous model.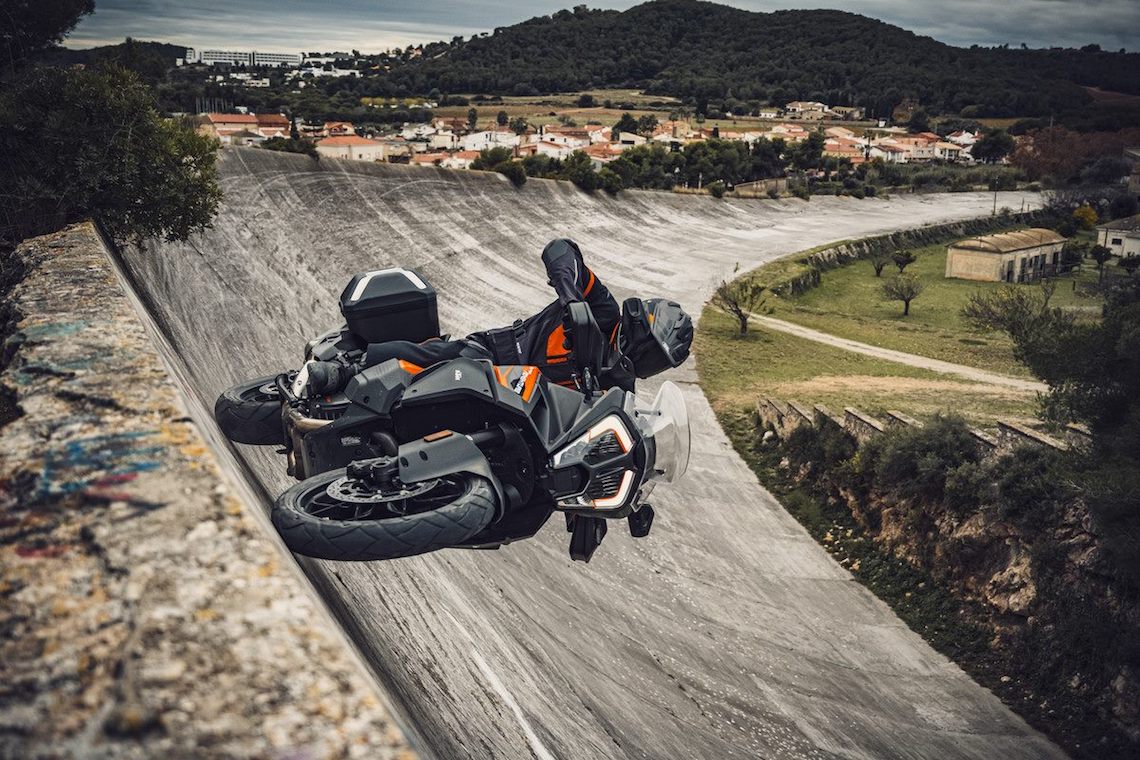 Electronics
One big new inclusion is Adaptive Cruise Control (ACC), the latest technological riding aid to enter the motorcycle market. Developed with German engineering and technology company Bosch, the radar-based system five-stage system will automatically adjust the distance between traffic ahead while engaged.
There's also a new 7″ TFT screen that can be seamlessly paired with a smartphone through a new connectivity unit. This sits on top of a redesigned storage compartment, which features a USB charging socket, perfect for keeping your phone topped up with juice while you're on tour. To navigate all of this new tech, the handlebar switches have been redesigned while programmable favourites buttons should make it easy to switch between the four standard rider modes of Rain, Street, Sport, and Off-Road. An optional, and updated, Rally mode is also available as an extra.
The partnership with Bosch has also led to the introduction of a new Motorcycle Stability Control system, with updated cornering ABS and off-road ABS coming as standard, as well as lean-angle sensitive and off-road traction control.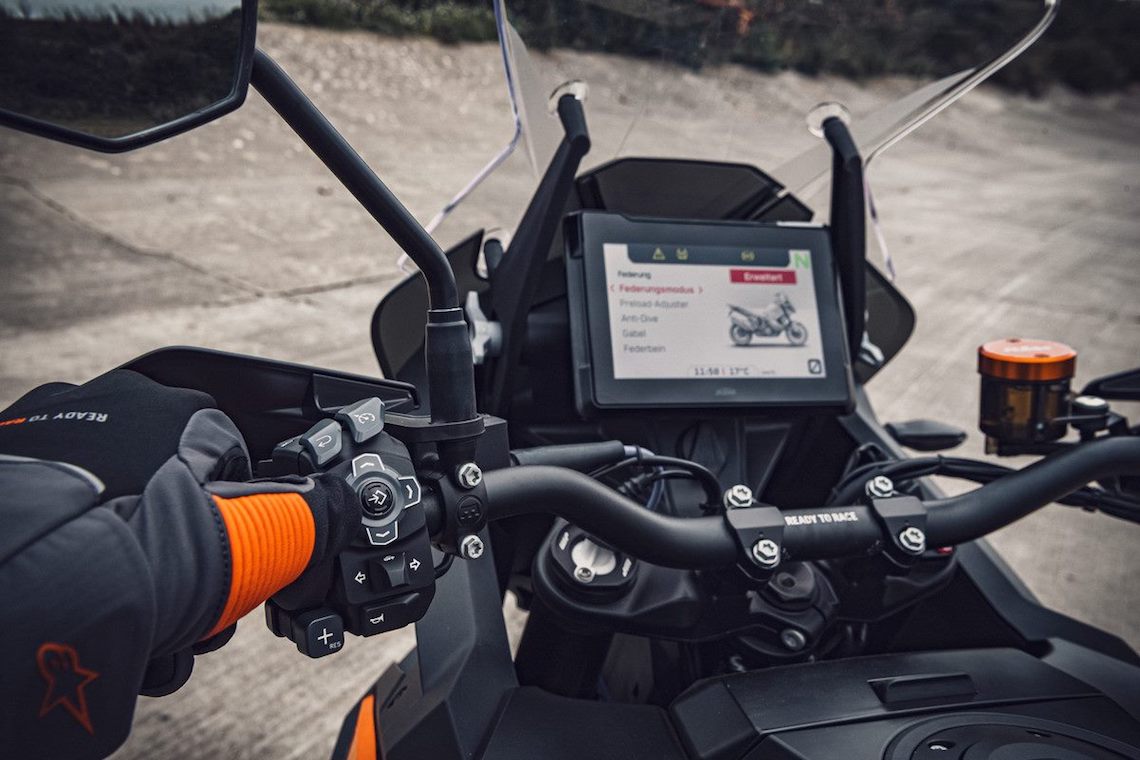 Is this the adventure-sports bike to put a smile on your face this summer?
The KTM 1290 Super Adventure S will be arriving at showrooms in March, 2021. There's no word yet on the pricing of the models, but we expect it to be priced around the £14-16k mark, in line with previous models.
So, what are your thoughts on the updated KTM 1290 Super Adventure S? Is this the adventure-sports bike that will put a smile on your face this summer, or has KTM not done enough to part you with your hard-earned cash? Let us know in the comments.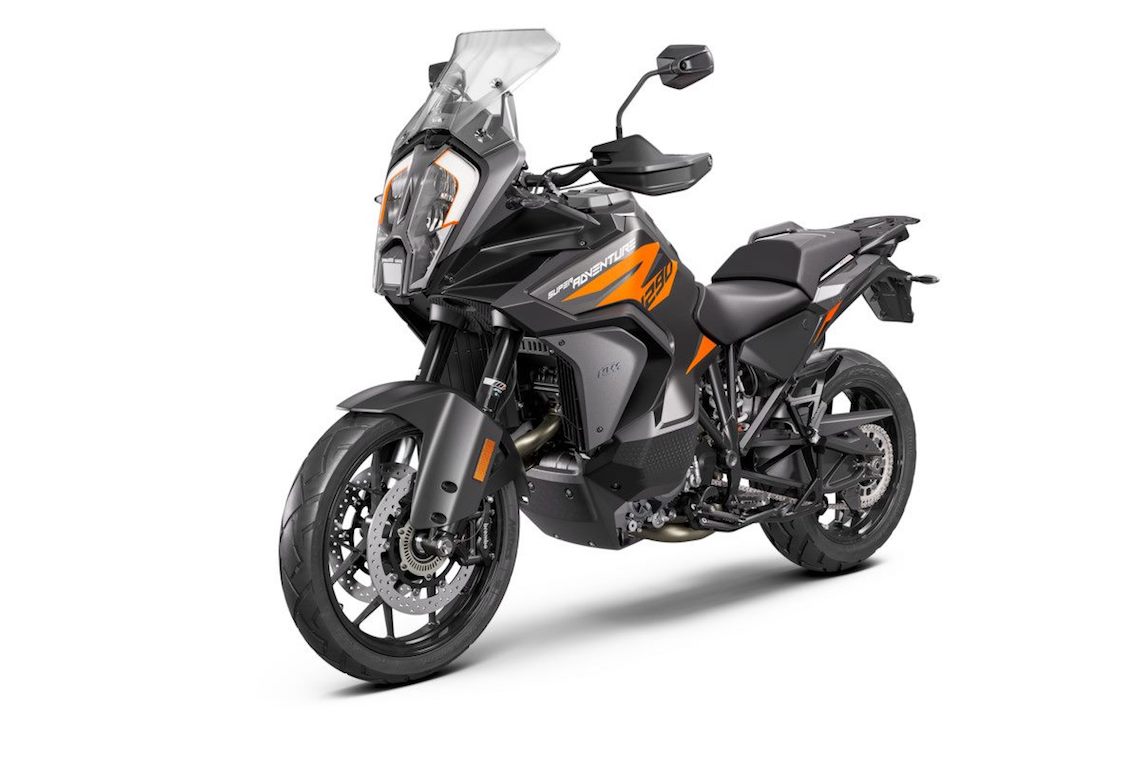 While you're here, check out episode 2 of the ABR Garage
Do you fancy riding the UK leg of the Trans Euro Trail (TET) this summer? Well, you've come to right place because Episode Two of the ABR Garage, the podcast from Adventure Bike Rider magazine, is out now and it's dedicated to exploring the TET in Britain.
Overall, the Trans Euro Trail stretches for more than 30,000 miles across the length and breadth of Europe, including a 2,619-mile section that travels along trails and quieter roads through England Wales.
ABR Bike Tester Julian Challis has explored most of this UK leg so James caught up with him to find out what it takes to ride this sensational route, including what bikes and tyres are suitable to for the TET, what gear to take, where to stay, and which section you should tackle first if you're new to riding off road.