The KTM 890 Adventure R, one of best the all-round adventure bikes on the market, has been given a series of updates for 2023.
Watch as James outlines all the changes KTM has made to its mid-weight adventure bike, including a new fairing and upgrades to the suspension, and see the bike in action as it's put through its paces off road.
The KTM 890 Adventure R has blazed a trail in the mid-weight adventure bike market since it was first launched in 2019.
Back then it was known as the 790 Adventure R, but an upgrade two years into its production life led to an increase in engine capacity, along with the number written on the side of the fairing.
There have always been two versions of the bike available – the more road-biased standard machine and the more off-road focused R version. Both shared the same engine, chassis, electronics, and brakes, with the R model being given longer-travel suspension, and a single-piece seat for enhanced performance off road.
And it is this R model that's been updated for 2023, with a series of changes designed to enhance its performance in the rough stuff.
And evolution in design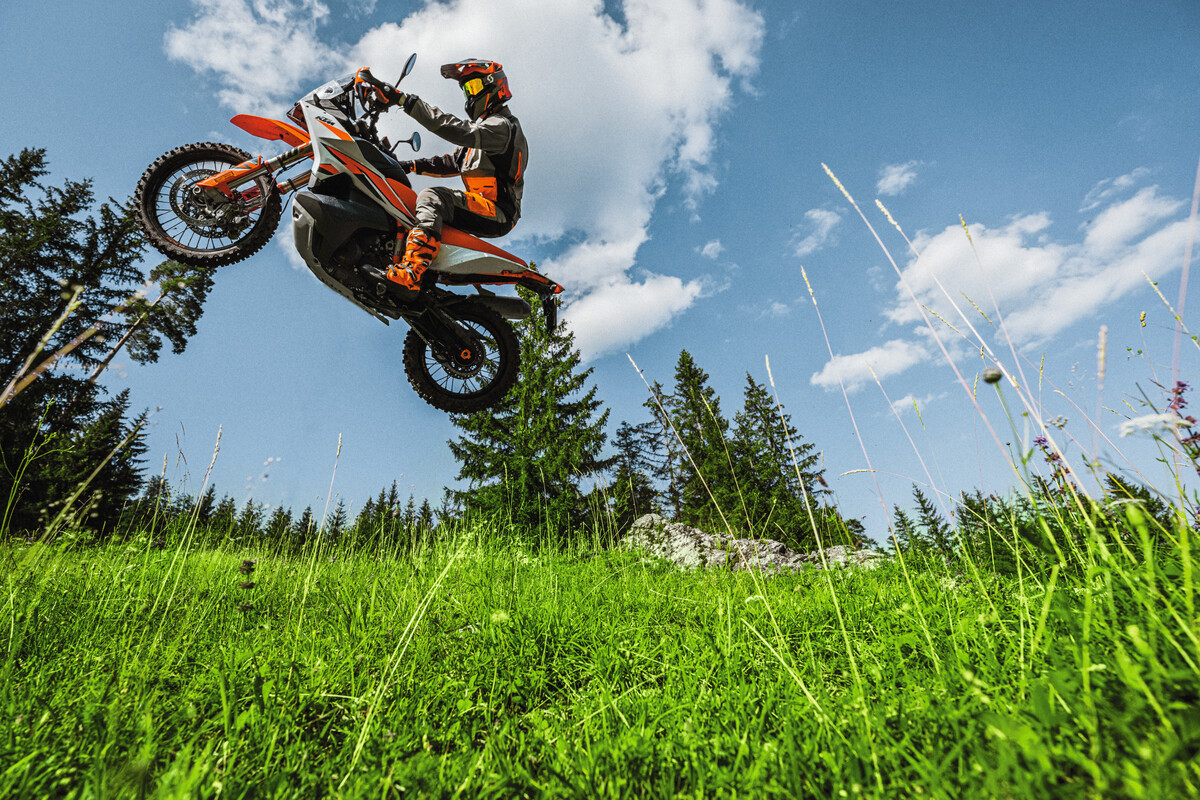 Thankfully, the Austrian manufacturer has gone for an evolution rather than a revolution of an already excellent bike. The changes include redesigned bodywork and a fuller fairing.
Hopefully, this will provide better weather protection on the road than the previous model which was lacking in this area, as well improving on the 890 R's looks. The engine cowling and petrol tank have also altered, although fuel capacity remains at 20l.
Elsewhere, the WP XPLOR suspension has been tweaked which KTM says will provide 'improved feeling and reduced fatigue over long distances'. There's been no mention of a change in suspension travel, so we can expect the same adjustable 240mm front and rear, as well as the same 880mm seat height.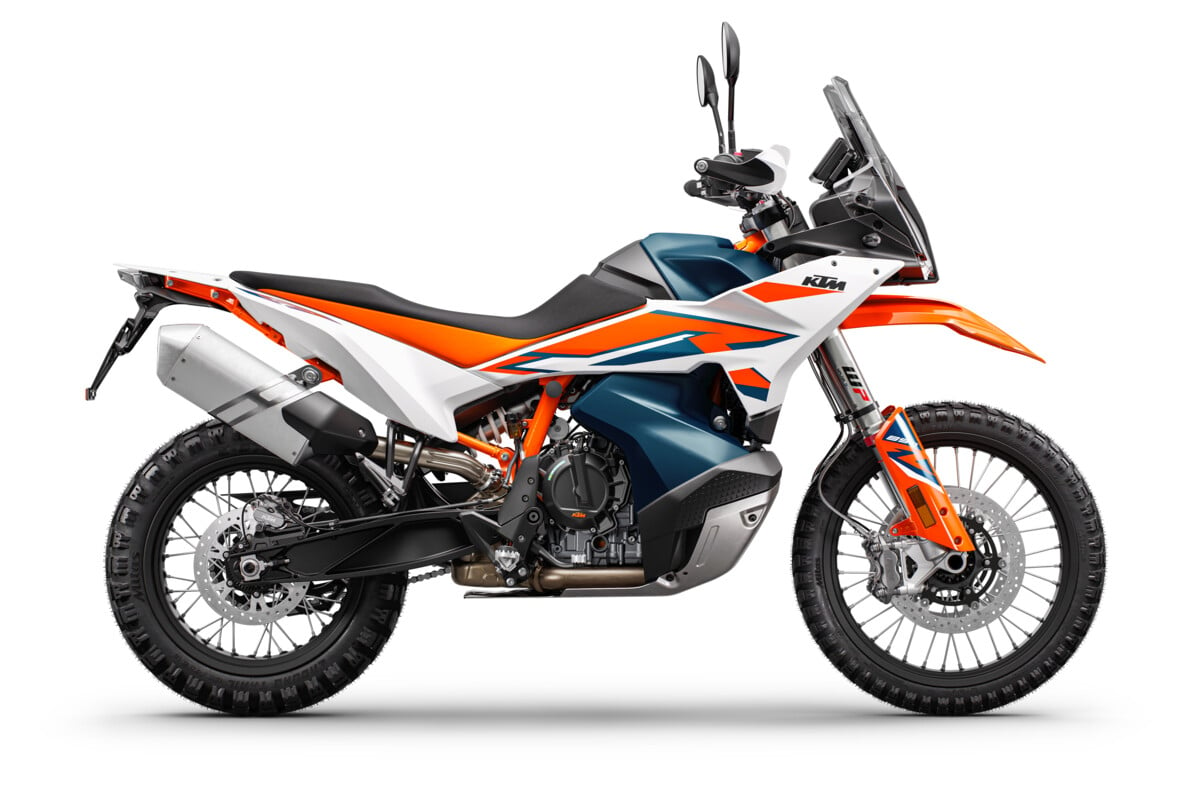 There's a newly designed screen, which KTM says is lower. This is shame. I would have liked to have seen an adjustable screen that could be raised for roadwork and lowered when off road for a better view of the trails.
In terms of rubber, the 2023 890 Adventure R comes equipped with Mitas Enduro Trail Plus tyres, a 60/40 tyre that's designed for use on and off road.
KTM 890 Adventure R
Riders will also notice a redesigned TFT display with new graphics equipped with USB-C connectors and a turn-by-turn navigation system.
There's also an enhanced ABS control unit. This improves on an already sophisticated electronics package which includes lean angle sensors, wheelie control, and adjustable traction control.
New for 2023 is also a Demo Mode which allows riders to try out all the optional electronics packages on offer, including the off-road focused Rally Mode, for the first 9,320 miles, or 1,500km, before deciding if you want to buy them. If you don't, splash the cash, they'll switch off.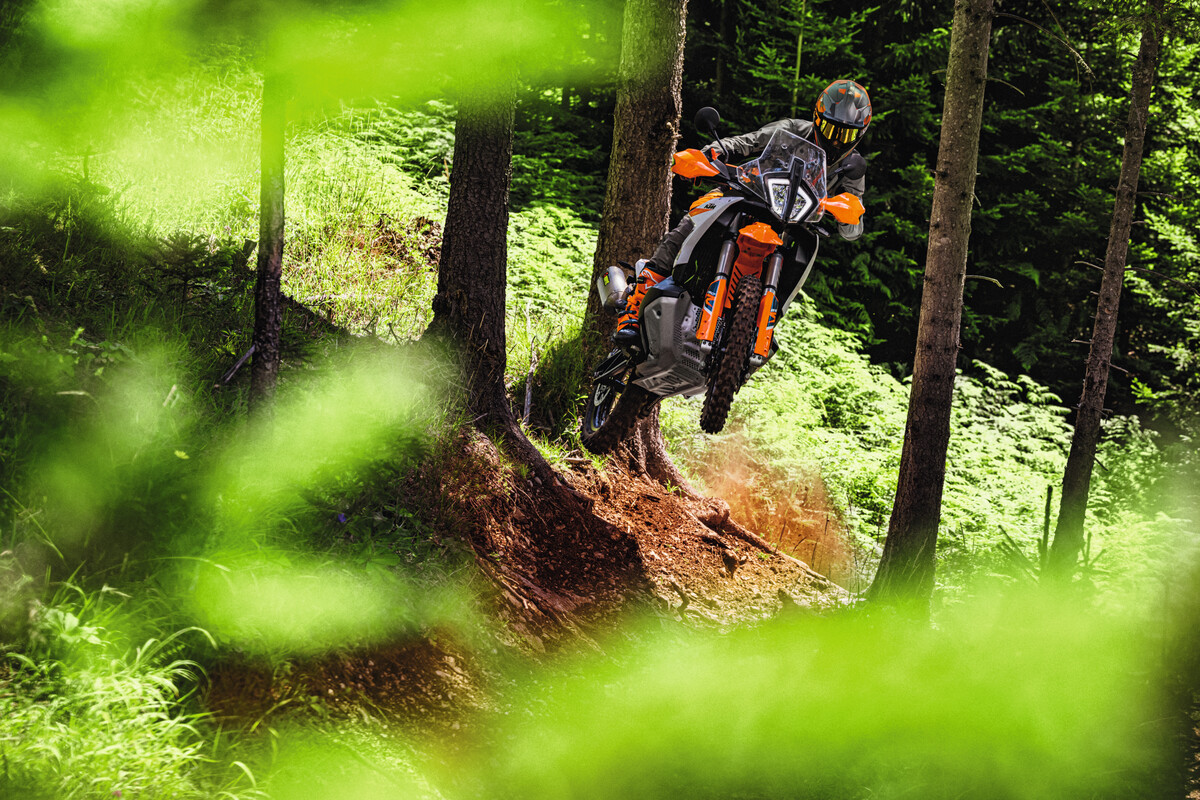 Overall, it doesn't seem like there are quite enough new goodies on offer to convince current 890 Adventure R owners to upgrade, but KTM looks to have made a superb bike even better. We'll let you know if they've succeeded as soon as we ride it.
What about the standard 890 Adventure?
But what about the more road-focused standard 890 Adventure? Will it also get an update for 2023? Well, KTM says it has five more announcements coming about its 2023 adventure range over the next few weeks, so we can pretty certain the 890 Adventure will be given its time in the spotlight.