Eyebrows were raised when KTM revealed the 890 Adventure and Adventure R earlier this year. While the Austrian manufacturer isn't one to rest on its laurels, the updates came uncharacteristically soon after the release of the KTM 790 Adventure and Adventure R.
Considering the success of the 790 Adventure, many wondered just how different the new bikes really could be. How could production not have been affected by the events of 2020?
KTM 890 Adventure put to the test
Well, a few weeks back, KTM invited us to Greece to find out for ourselves. Over the course of two days, ABR Bike Tester, Julian Challis, got the chance to put the 890 Adventure through its paces both on and off road.
When he returned, I caught up with him to get the lowdown on what had changed.
Has KTM really been able to improve on what was already a brilliant adventure bike? Watch Julian share his thoughts with me below:
Read Julian's full review in issue 60 of ABR magazine
In the making of the latest issue of Adventure Bike Rider magazine, ABR Bike Tester Julian travelled to Greece to review the new KTM 890 Adventure. In the meantime, Editor James had the pleasure of catching up with Chris Scott, author of the hugely popular Adventure Motorcyclists Handbook, who divulged the one piece of advice he would give to any budding motorcycle traveller.
We also put 11 flip-front touring helmets to the test and plotted a sensational ride through the south east of England.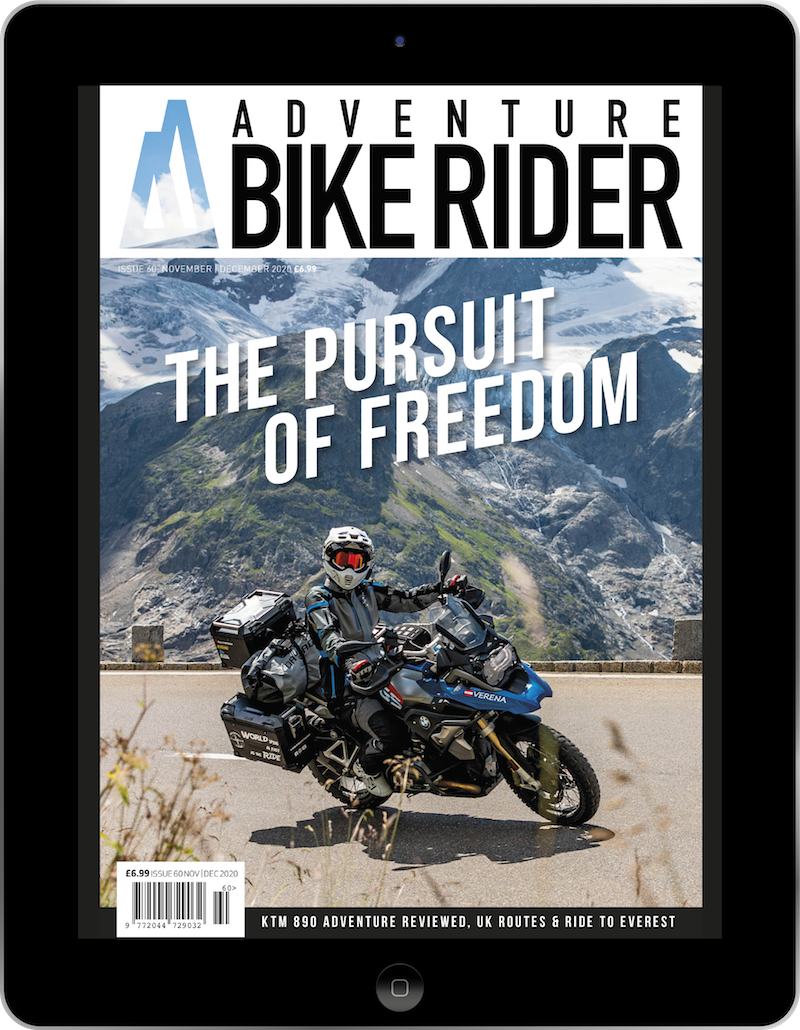 Elsewhere inside the new issue:
Ride to Everest Base Camp with our insider's guide
Explore Antarctica by motorcycle
Get the ABR verdict on the Husqvarna 701 Enduro LR
Take a tour along the best biking roads in Scotland
Get detailed UK green lane routes
Improve your riding with motorcycle masterclasses
Find reviews of the latest and greatest bikes from the ABR long-termer garage
Get the adventure biker's Christmas Gift Guide
And much more…
We also give our verdict on the Indian FTR Rally, ride and camp alongside lions in Botswana, and travel the Trans Euro Trail (TET) through the South West of England.
So, to ensure you don't miss out on all this and more, buy the Nov/Dec issue of Adventure Bike Rider magazine HERE. If you buy today, you'll get FREE UK postage.
Or, if you want to save some serious money (40% across the year!), subscribe to ABR HERE for just £24.99.