The hotly anticipated KTM 390 Adventure and 790 Adventure have both been spied outside the Austrian manufacturer's test facility in southern Europe. The bikes' appearance occurred just one month after a host of other bike firms unveiled their small capacity adventure machines.
KTM 390 Adventure
Photo: Cycle World
After the reveals at EICMA 2016, KTM is jumping on the small capacity band wagon, with what's presumed to be the long-awaited 390 Adventure model.
In terms of styling, the front fender, seat and tail bear a resemblance to the KTM Enduro R. The bike has clear off-road capabilities with larger spoked wheels (which are presumably 19-inch front and 17-inch out back, if not a 21-inch and 18-inch, as found on the Enduro R), as well as a skid plate, high-mount exhaust and hand guards.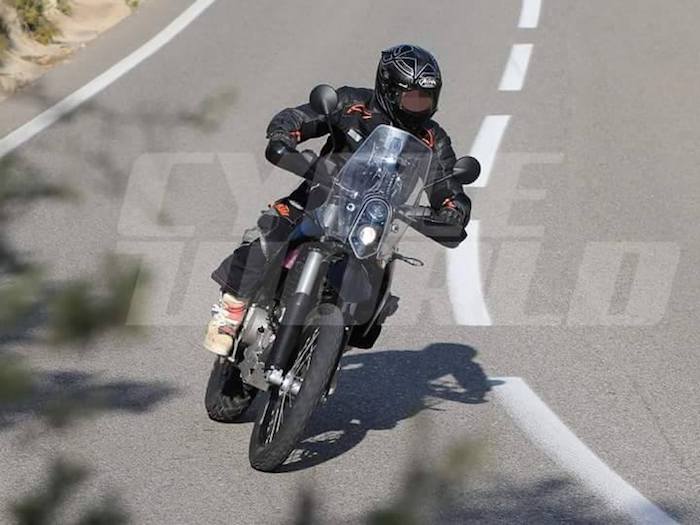 Photo: Cycle World
Reports suggest that the 390 will be officially launched in 2019.
KTM 790 Adventure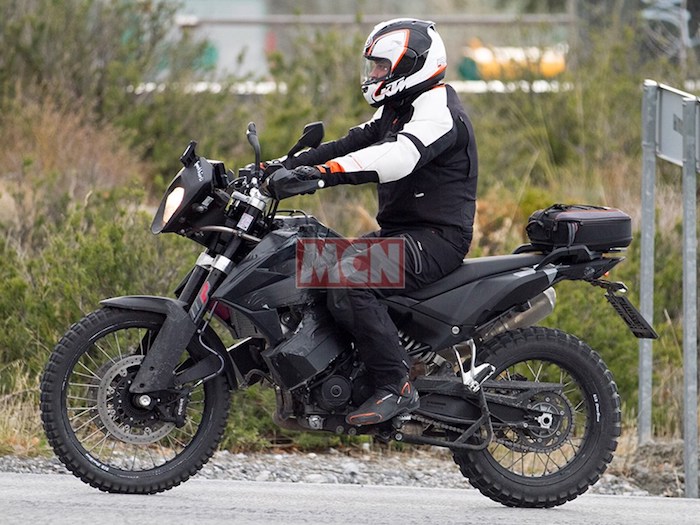 Photo: Motorcycle News
Also spotted was the new KTM 790 Adventure, powered by a new parallel-twin engine that made its debut in November's 790 Duke Prototype. The KTM 790 looks to be more compact than KTM's current V-twin-powered Adventure models.
What is clear, however, is that when KTM attached the adventure moniker, they mean it. It looks to have some serious off-roading capabilities with a 21-inch front rim and 18-inch rear, as well as a set of large capacity fuel tanks, which will hopefully give the bike serious range.
Currently there are no trademark orange frame and engine-saving crash bars, instead, it's completely black, however this is still an early prototype.
KTM CEO, Stefan Pierer, has said that the 790 Duke will arrive in 2018, which suggests that we have at least another two years of waiting before the 790 ADV enters the range.
After being treated to a sneak-peak of both models, we're going to be optimistic and say that the bikes will be launched at the 2017 EICMA show or in early 2018. We have our fingers crossed.