The KTM Super Adventure 1290 R is a 1300cc adventure machine which will take on pretty much anything the asphalt or dirt could throw at it. After reviewing the bike we've collected our thoughts and have tried to narrow down all of our favourite things about this adrenaline pumping beast. It wasn't easy to whittle down as there are so many great features, but without further ado, here are the five reasons the 1290 R should be your next adventure bike.
The KTM Super Adventure 1290 R is a gnarly large capacity adventure machine like no other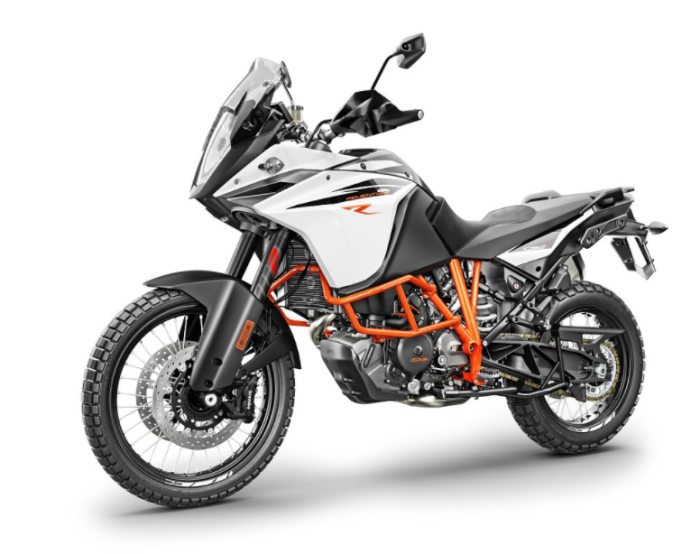 The 1290 R is a monstrous 217kg adrenaline machine that tackles rugged terrain and trails like we've never seen before. The bike laps up even the hardest and most thrilling dirt with ease, in fact, it could even have the less-experienced off-roaders performing like they'd never thought possible. Its performance on sandy and gritty terrain is just top-notch, even when the front brake is applied on loose surfaces, we found the bike slows down without juddering or skidding.
The 1290 R will have you handling those corners like a boss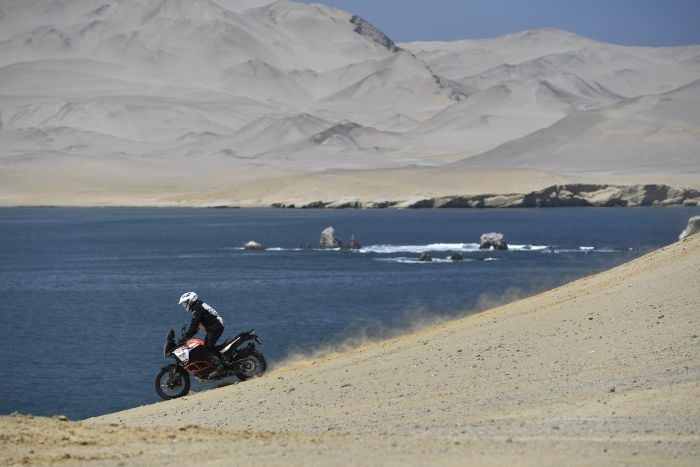 It's true what they say, 'happiness isn't around the corner, it IS the corner' and I'll tell you what, this bike doesn't half make that a reality. The ABS brakes and traction control on the KTM 1290 R both come with lean angle sensors, which mean if you give it too much mid-corner and you run out of talent, the ECU will kick into action and apply the controls to make sure you stay upright. Even on loose terrain you can set the traction control to kick in just when you need it, to allow even modest riders to look like Chris Birch.
The 1290 R's comfort when riding is sublime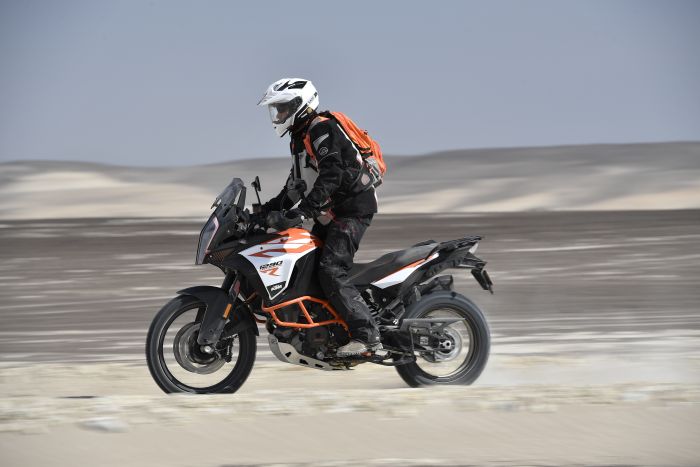 The poise and handling of this bike are nothing short of superb. When touring, you'll find the 890mm comfort assuring seat, changeable riding modes and the ultra-fast pace of the bike will make tearing up miles after miles a breeze. When this beast is unleashed on the dirt, the progressive dual-piston shock to the rear forks will make easy work of even the most unpredictable ground. This rear fork feature is only found on dedicated off-road machines, so KTM reckons this a first for road going bikes.
Ride with confidence with the 1290 R's impressive braking system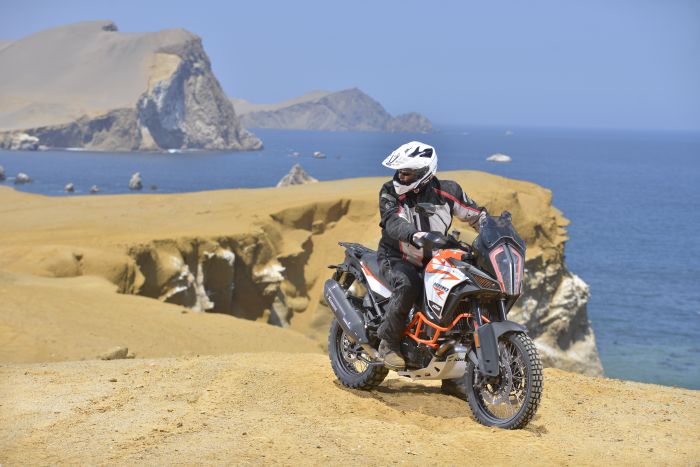 We're impressed. The braking performance of this bike has completely exceeded our expectations, in fact, we've never experienced anything quite like it before. The system is faultless and even on the loosest of off-road surfaces, the stopping power of the 1290 R has the ability to let you grab a good handful of the front brake and come to a stop with ease and in safety.
The 1290 R is the finest adventure bike currently on the market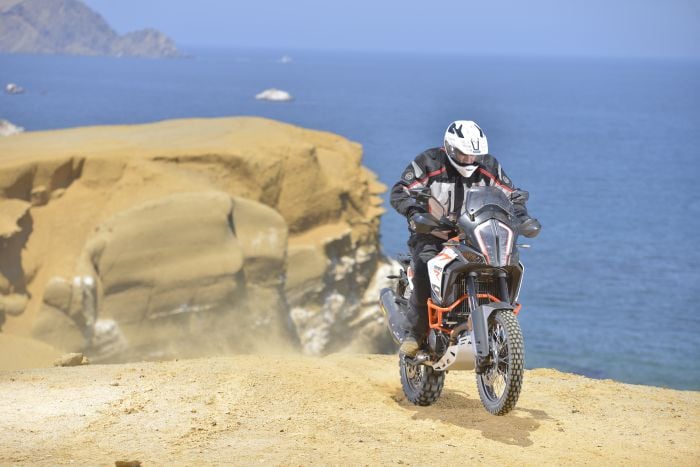 Now, that's not a phrase we throw around lightly. But, we've racked our brains, and we honestly can't think of a way that the company could improve the performance of this enormous 1300cc v-twin beast. The bike's design, suspension, handling, technology and incredible braking capabilities are truly exceptional.
And what's more, this is one bloomin' good-looking bike. So, if you're a rider who is on the look-out for an adventure loving, mile munching machine that will be super comfortable on both longer tours and when being thrown around trickier off-road tracks, then look no further than the KTM Super Adventure 1290 R. It certainly gets the thumbs up from us.
If you'd like to read our full review on the KTM Super Adventure 1290 R, click here.