Suzuki has given its 2017 V-Strom motorcycle range the GT treatment, with new versions of the Suzuki V-Strom 650 and V-Strom 1000 now available to purchase from authorised Suzuki dealerships across the country. The new GT package will add a three-piece luggage set as standard, with the top box and panniers offering an incredible combined capacity of 64L, and there's good news for adventure bikers who love the off-road, the GT kit package will also be available on the XT versions of the V-Strom 650 and V-Strom 1000.
The 2017 V-Strom 650, which was launched earlier this year, has seen some fantastic improvements and benefits from new features such as a low RPM assist, a two-stage traction control system (which riders have the option to switch off), and Suzuki's new easy-start system. The latest version also features a new exhaust system which will pump out a 645cc from its V-twin engine, providing greater power and torque than the company's previous models.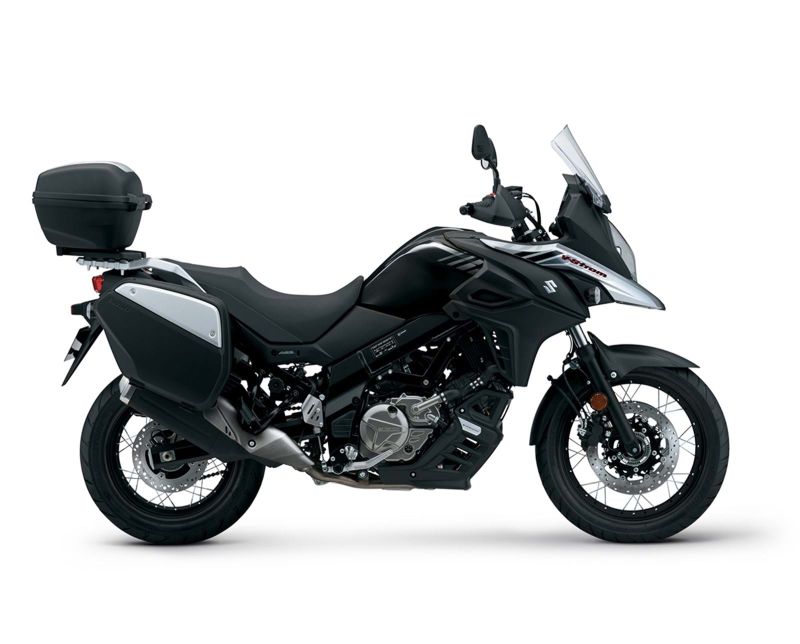 The overall performance of the V-Strom 650 also saw vast improvements. The bike also went on a diet and has lost 1kg of weigh since 2016, which helps to make it more manageable to manoeuvre, along with a new 12 DC power outlet as standard. Inspired by Suzuki's iconic DR-Z and DR-Big motorcycles, the updated V-Strom 650's bodywork also had a revamp and we think it's looking sexier than ever.
The older brother of the range, the V-Strom 1000, was also updated for 2017, and it became the first Japanese adventure bike to feature cornering ABS. The updated bike also offers a three-mode traction control system for increased rider control, as well as the same low RPM assist and easy-start system as the V-Strom 650. The bike benefits from a redesigned wind shield which forms part of its updated bodywork design.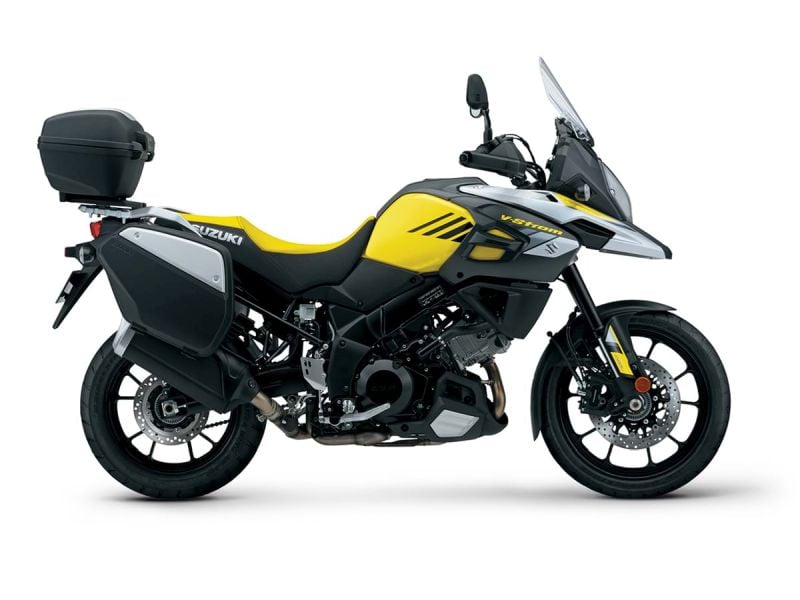 If all that wasn't enough, you'll also find new luggage and heated grips available to purchase from the official Suzuki accessory range. The V-Strom 650 GT will retail at £8,399 and the V-Strom 650X GT will be available for £8,899. The V-Strom 1000 GT will retail at £10,499 and the top of the range V-Strom 1000 will be available for £10,999. All models are now available from authorised Suzuki dealerships.
What do you think about the updated Suzuki V-Strom GT range? We'd love to know your thoughts, let us know in the comments section below.