Teased time and time again, with numerous spy spots found in the wild, Yamaha has finally given the world a better look at its highly anticipated Ténéré 700 World Raid. UK ambassador for the Ténéré 700 and renowned long-distance motorcyclist Nick Sanders, took time out from his busy schedule to speak with ABR about his time with the bike .
What are your first impressions of the bike?
It's as light as I thought it was going to be. We know it's about 170kg, which is great. That makes it about 70kg lighter than the Super Ténéré and on a par with the old XT660, which in a sense is what it's replacing. I tell you what I did like is, that it's got a very smooth power because its obviously got a parallel twin and it's a 700. It's the same engine stock as the [Yamaha] MT-07, which is the bike I rode to Mongolia twice, over the last eight months. So, I am well conversed with the engine. It delivers well. It's quick and it's smooth.
It's difficult to assess the way its setup because it's still a prototype. The production model will be unveiled at EICMA (the Milan Motorcycle trade show) in November. But the actual suspension setup wasn't set up properly, so it wouldn't be fair to give it a proper appraisal.
I think it's certainly quite tall, but I believe [the production model] is going to be a little shorter. It's not too tall. It's about the same [height] as the XT660. I'm only 5'8" and I'm a bit 'tippy-toes' but again, it's going to come down in size, so that shouldn't be a worry. For an average-sized guy like me, if I can handle it, then if you're a bit talker you're going to have no problems at all.
How far have you ridden the bike and where have you gone?
I've ridden over quite a bit of north and central Wales – only a couple hundred miles at the most. It certainly is a bike which I'm going to be employed to ride in various parts of the world next year. It doesn't fill me with anything other than pleasure. Bring it on.
You are known for your extreme motorcycle adventures around the globe, where would you like to take the Ténéré 700?
We're still in discussions as to where I want to take it and where Yamaha want me to go with it. I suppose the minimum would be, say, the length of the Himalayas, for example. You know, it's obviously got to go somewhere big. We've got to road-test it properly in a global sense, in on-road and off-road conditions. There are stream beds, dirt tracks and dusty tracks in the Himalayas, as well as tarmac. It's not just an off-road bike – far from it. I really think it's the first real dual-purpose bike that Yamaha has produced. The [Yamaha XT1200Z ] Super Ténéré was too heavy for most people to ride off-road.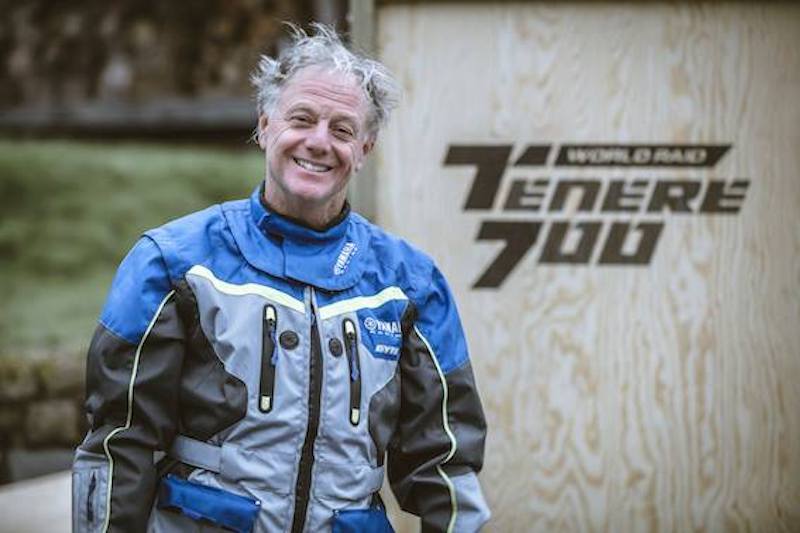 The Yamaha Ténéré 660 was not the best on the road. Have you noticed any improvement with the 700?
Yeah, you've got the 660, which wasn't so great on the road because its single cylinder. It's hard work and noisy, but I rode to Timbuktu twice on it. The Super Ténéré was fantastic on-road, though not really up to spec off-road if you like, if you're not an off-road performer. So, this fits bill. This definitely has the best of both bikes, and I think I'm the person who has ridden the longest on it at the moment. There seems to be a lot of excitement about it, and it looks good. The styling is fantastic. It's not just an on-road bike, which has been made to be off-road. It looks like a Dakar bike to be honest.
Who do you think the Ténéré 700 would suit best and what do you think the bike would be perfect for?
Well, you know when you're buying a bike like this, a lot of riders buy with their heart. They'll persuade themselves that this is the right bike for them whatever, and there are a lot of good bikes out there and a lot of competition. But, this is one of those bikes that is light enough for somebody that fancies a go at doing some off-road. Let's face it, that adds a lot of vocabulary to your riding, to be able to ride on-road and off-road, it doubles the pleasure. Well, this bike is definitely that bike. So, it's for riders who really want to ride on roads most of the time, but just occasionally want to have a little dabble on green lanes – or maybe more, this bike will do it. You're almost getting two bikes for the price of one.
How easy is the motorbike to manoeuvre? How does it hold up on corners?
Fine. It's considerably fine. Again, we still need to look at the suspension to get a true road-test appraisal, but yes it goes around corners fine. It's a perfectly lovely, handleable bike.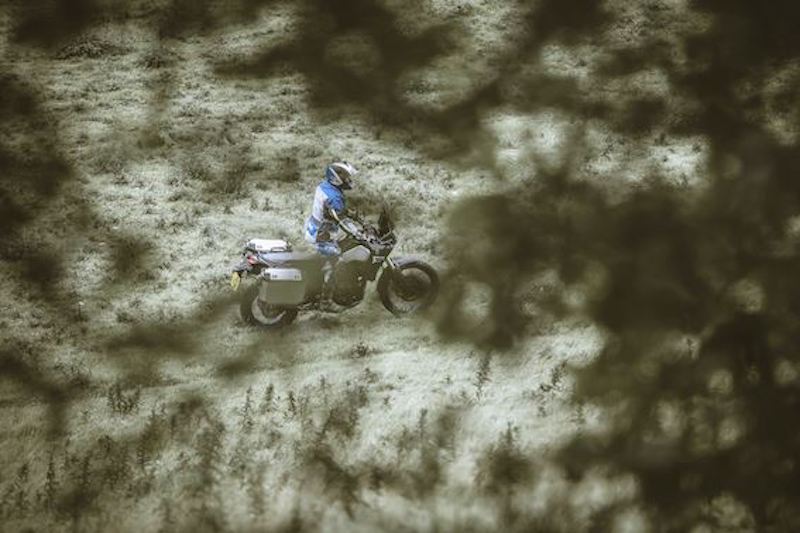 Is there anything with the bike that you hope will be improved by the time the bike goes on sale to the public?
It's in a state of evolution this particular bike. [Yamaha] are still deciding how to do the luggage and so forth. That will all be elaborated and improved. I mean, everything works, it goes round corners fine, it's power and acceleration are really good. You know, you've got a chain drive, and that's obviously what keeps the weight down. I think ultimately, you're going to have to have an aftermarket seat, because you could probably take off a couple of inches of the seat if you have an aftermarket. But what you don't want to do is affect the geometry of the bike with lowering links; I don't think that works for me. I've tried that in the past and it just changes the geometry badly.
With the 660 Ténéré, people didn't find the bike to be the most comfortable, how is the 700 in this regard?
Well the seat is narrower for a start, so I find that more comfortable. I've got a big, wide Touratech seat on my Super Ténéré so I'm sitting quite astride it. That gives me lesser leg length to touch the ground. It just feels a bit slack, a bit wide bodied. The [700] is narrow. It's comfortable, the seat's soft. It's fine, but what you will be able to do is get an aftermarket seat and that will bring the whole size down considerably, without altering the geometry. For me, that would be the biggest improvement. Something that gives me a bit more leg length without taking away from the superb geometry, which it has.
When do you think we will see a production model in dealers?
I know about as much as you, but we're presuming April or May [2019].
If you could describe the motorcycle in three words, how would you?
It's simply brilliant.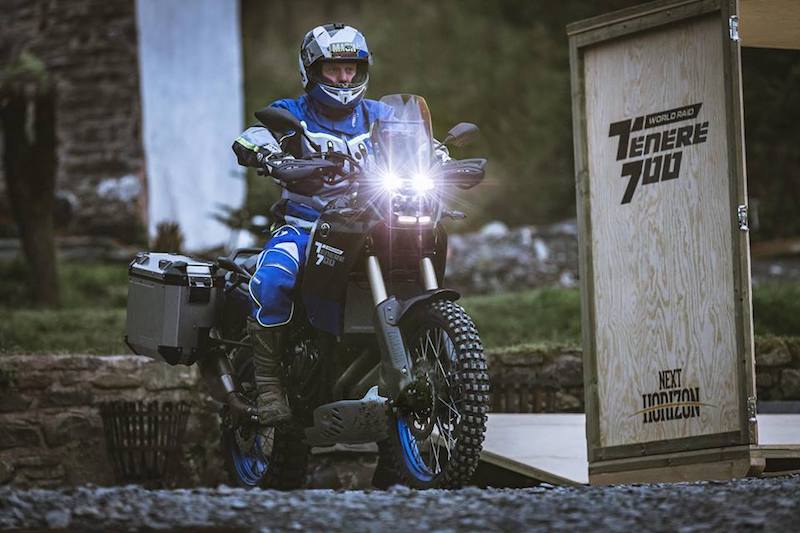 Thanks to Nick Sanders for taking the time to talk to us about the new Yamaha Ténéré 700 World Raid. Nick will be featured on the Yamaha stand at Motorcycle Live in November. To keep up with all of Nick's adventures you should follow him on Facebook.
We all can't wait to find out more details about the bike, with further information set to be released at EICMA in November. Are you excited for Yamaha's Ténéré 700 World Raid? Let us know your thoughts.