Here in the ABR office, we get pretty darn excited when we stumble across spy shots of up and coming motorbikes, but this morning was on another level excitement. Why? Because one of the most hotly anticipated adventure bike has just been spotted on a test ride in Milan – the Yamaha Ténéré 700 prototype. Cue 'oohs' and 'aahs'…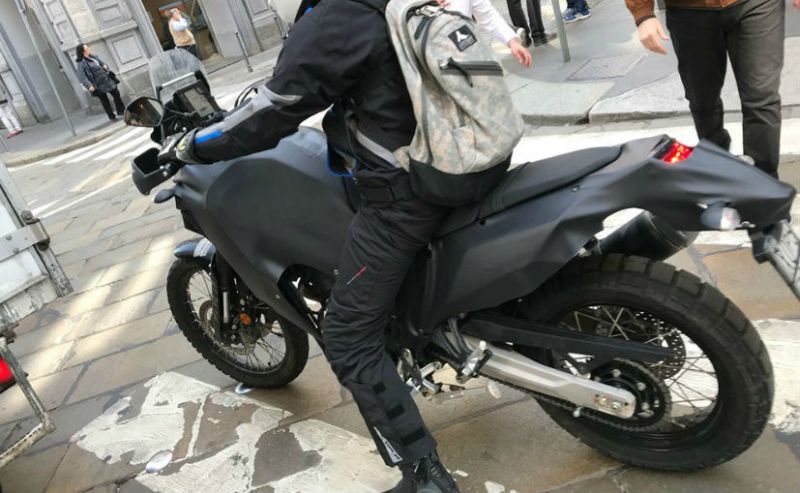 Okay, not quite, because the bugger is wearing a kinky black leather cape (an 'ooh' for that, surely?), but this is super exciting nonetheless. It's the bike that's on the lips of most of us adventure bikers across the world, and I think we've all been patient enough in this painfully long wait for its release. So, is the end nigh for our wait? These spy shots seem to suggest so.
Though we can't see its beautiful body underneath the kinky cape, we can see that the bike seems to be an advanced prototype. It's sporting a 21-inch front wheel with long travel suspension, and the seat height looks a little more manageable than those on similar adventure motorcycle models. This brings even more excitement to myself and my fellow shorter colleagues here at ABR.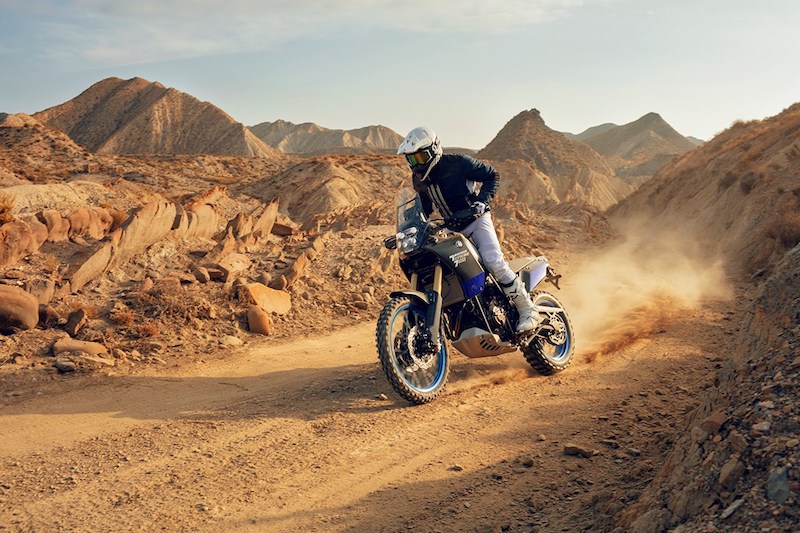 The greatly anticipated Yamaha Ténéré 700 will be based on the T7 concept that was first revealed to the world at the 2016 EICMA show in Milan. This T7 concept bike was then further developed into the Ténéré 700 World Raid prototype that featured mean-looking Dakar Rally style features, which was later unveiled at the EICMA show in 2017. We're hoping that the finished Ténéré 700 model will draw inspiration from both bikes, making it an all-round incredible, good-looking and superb performing adventure machine – the super hero of the adventure bike market, perhaps.
As we can see from the spy shots taken recently in Milan, the Yamaha Ténéré 700 prototype benefits from the same slim-profile that was featured with both the T7 concept and the World Raid prototype. This means we can expect an adventure bike that is lightweight and easy to manoeuvre. Yamaha, if you could hurry up and give us a release date that would be much appreciated – cheers guys.
As always, we'll keep you up to date with any further news. But for now, I'd love to know your thoughts on the Yamaha Ténéré prototype bikes so far – did the bikes get your seal of approval or are you struggling to see what all the fuss is about? Let me know in the comments section below.