Patent images suggest a production model of Yamaha's rally-ready prototype Ténéré 700 Raid, which was revealed at the EICMA motorcycle show back in November 2021 to plenty of fanfare, could be on its way.
The new images have given us a glimpse as to what the Raid will look like when it arrives in showrooms in the near future, and they're bound to get adventure bikers seriously excited.
There are quite a few changes from the specced-up, dune-conquering prototype that was showcased at EICMA. Instead it looks like Yamaha is turning the Raid into a long distance, continent-crushing adventure bike, think BMW's F 850 GS Adventure.
Here's what we know so far.
Yamaha Ténéré 700 Raid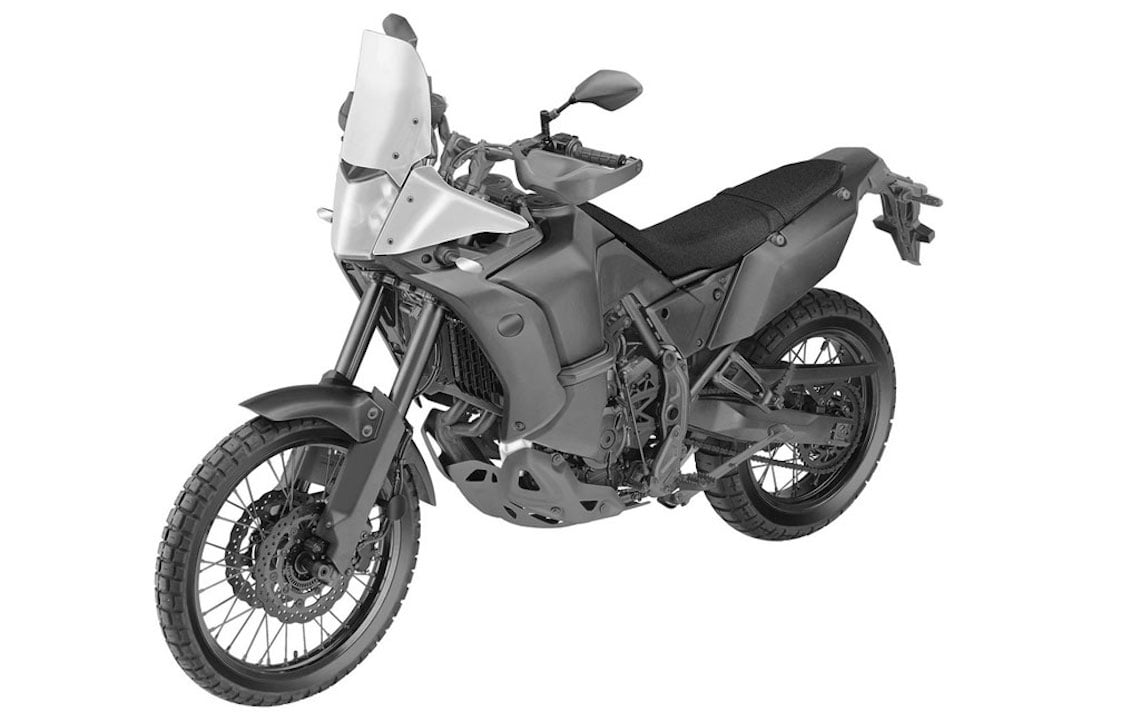 The patent images show the dual fuel tanks that were present on the prototype, each with their own filler cap, have remained. However, on the prototype these were split between the front and rear of the bike, with one bolted to the subframe, while on the production model both are located up front.
It's the clearest indication that Yamaha hopes to turn the new Ténéré 700 Raid into a true mile-muncher, something which is slightly lacking on the current model, which takes just 16l of fuel.
Those tanks are clearly wider and extend downwards to keep the centre of gravity low, and we reckon that they'll combine to take over 20l of fuel in one fill-up, hopefully providing a range of well over 250 miles.
Ready for the rough stuff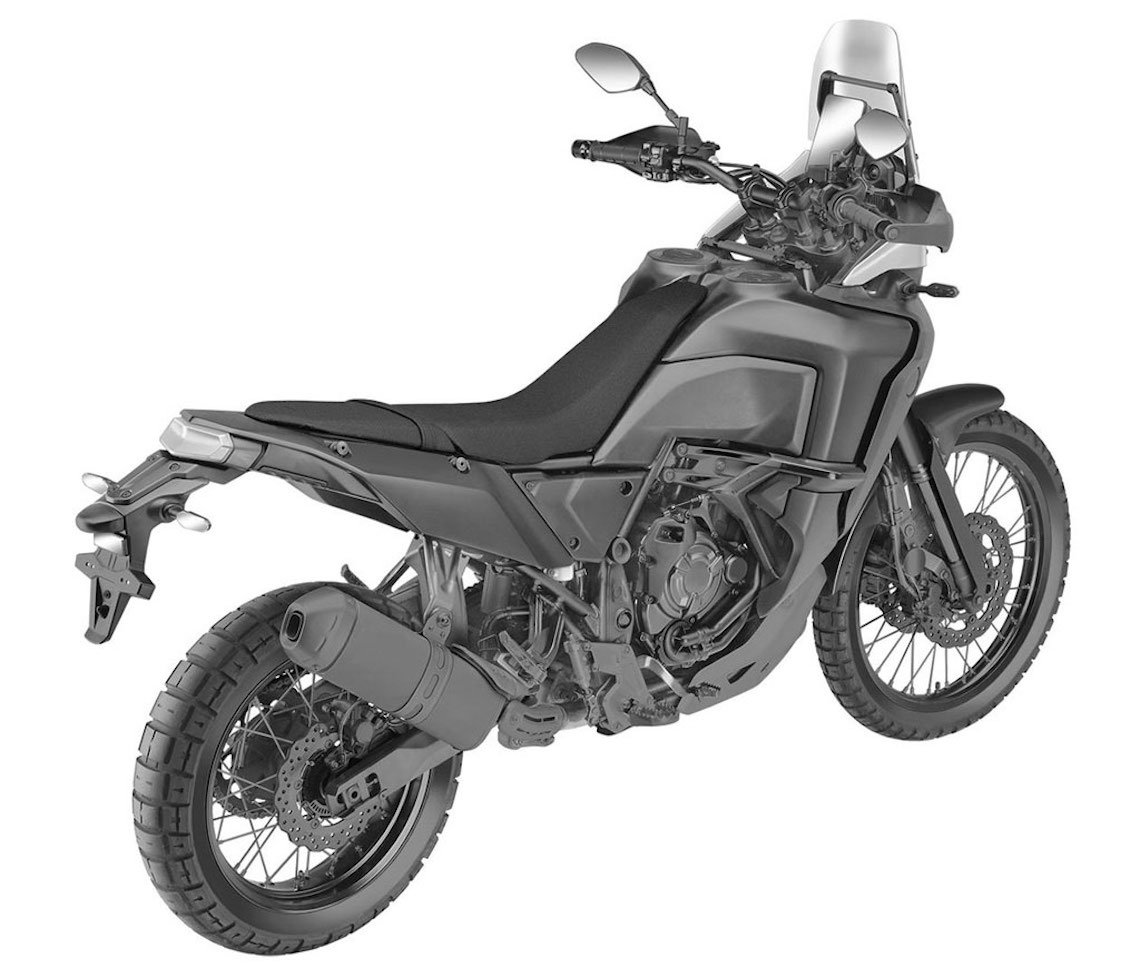 The keen eyed will also spot some pretty substantial built-in crash protection in the patent images.
There are fairing protectors to protect those dual tanks and a mammoth bash plate, which suggest that the new Raid will still be focussed on tackling the rough stuff during ride-outs. There's also an extended rally-style seat that reaches high up onto the tank.
The patent images also seem to suggest an update to the Ténéré's display. We're crossing our fingers for a new TFT to replace the slightly dated, Gameboy-esque LCD screen on the current model.
Aside from those changes, much of the Ténéré 700 Raid appears to have been kept the same from the current model. And why would you change a winning formula?
When will we see the Yamaha Ténéré 700 Raid in the UK?
There's no word yet on when the models will appear in showrooms, or how much they'll set you back.
But, the patent images suggest development is coming along quickly, so we're keeping our fingers crossed for an announcement this year. When we find out, you'll be the first to know.
So, what do you think of the long distance ready Ténéré 700 Raid? Let us know in the comments.