Christmas recently came early at ABR, as it probably did for most motorcycle fans. Last week, EICMA, the world's most influential motorcycle show, saw the unveiling of many exciting adventure bikes set to hit the market either in 2017 or upcoming years, with small capacity bikes taking centre stage.
Here, we've (begrudgingly) narrowed down our favourites from the show to a mere six. So, without further ado, here is a selection of new metal that has got our hearts racing and hands itching for the throttle.
Honda CRF250 Rally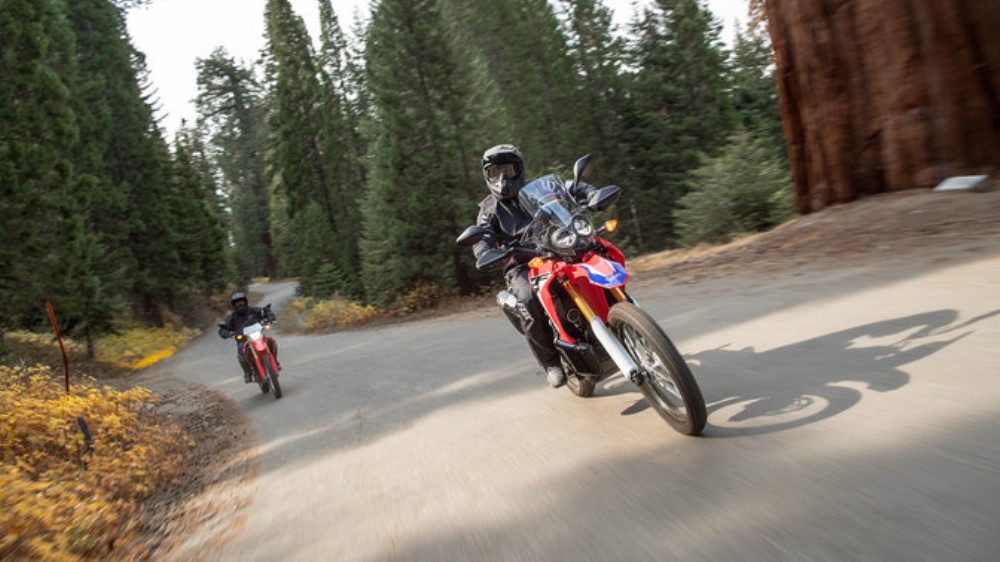 The Honda CRF250 could be the answer to all of your small capacity adventuring needs. Most of the bike is identical to the CRF250L, but the Rally features some updated equipment for off-road use, such as extra long-travel suspension, enhanced ground clearance and a larger 10.1-litre fuel tank.
Aside from the mechanics, the bike is easy on the eyes, too. It has a 'floating' screen, fairing and side shrouds offering more protection against the elements and also comes with hand guards offering further protection both to the rider's hands and the bike's brake and clutch levers.
BMW R1200GS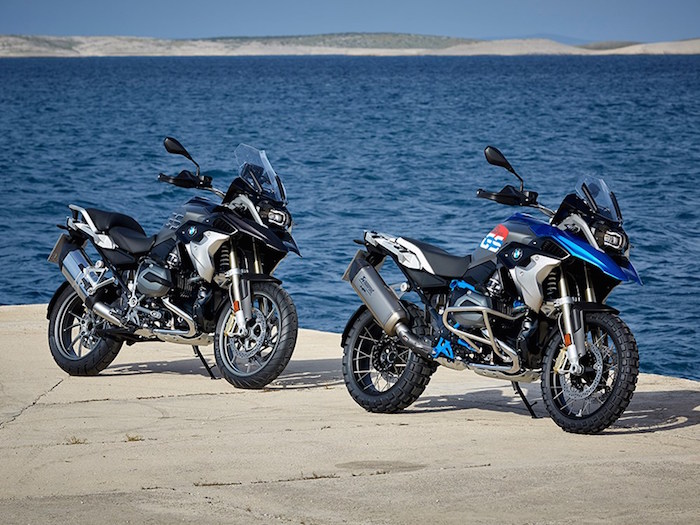 Not a bad day at the office for BMW. In total, they revealed eight new or updated models at EICMA. Making its way onto our list of favourites is the updated R1200GS.
The beloved adventure bike now features options including 'Hill-Start Control' and off-road specific riding mode in addition to the standard 'Road' and 'Rain'. There are two updated models to take your pick from, an off-road centred Rallye model, or the road-focused Exclusive model. We can't wait to give them both a try.
Ducati Scrambler Desert Sled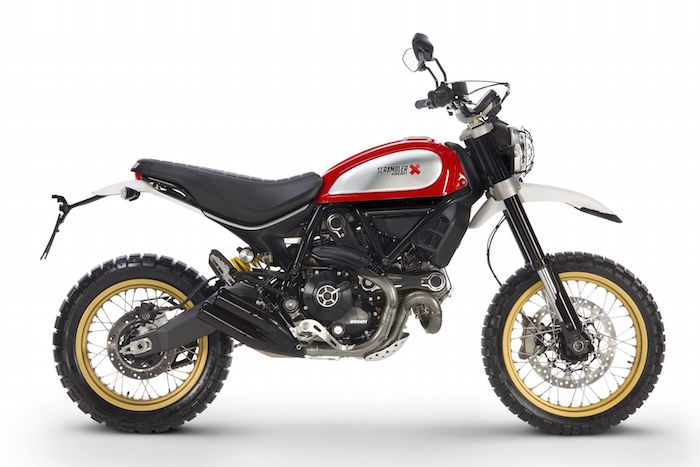 The Ducati Scrambler Desert Sled may come across as a quirky '70s throwback, but this bike means business. The existing Ducati Scrambler frame has been reinforced, there's a new bash plate and swingarm and it also features extended travel suspension allowing for some off-road fun.
Honda Africa Twin Enduro Sports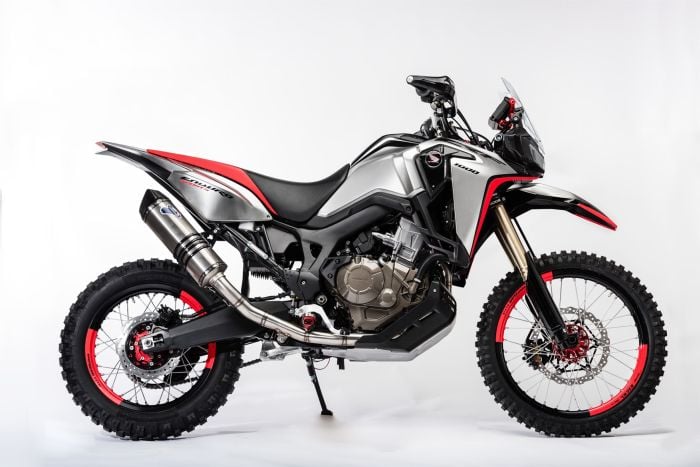 Things have been shifted up a gear with this new concept from Honda. The Africa Twin Enduro Sports moves away from its Africa Twin heritage and takes on a more minimalist, yet aggressive Dakar-inspired look.
The bike's new elements include a number of lighter weight chassis components and an off-road ready 21-inch, tubeless Excel wheel at the front which is coupled with an 18-inch at the rear. There is a beefed up, aluminium bash plate and the bike also has a Termignoni exhaust, HRC off-road footpegs and a flat, single piece seat. We're keen to see how this one turns out, but either way, we think it'll be a blast to ride.
Yamaha T7 concept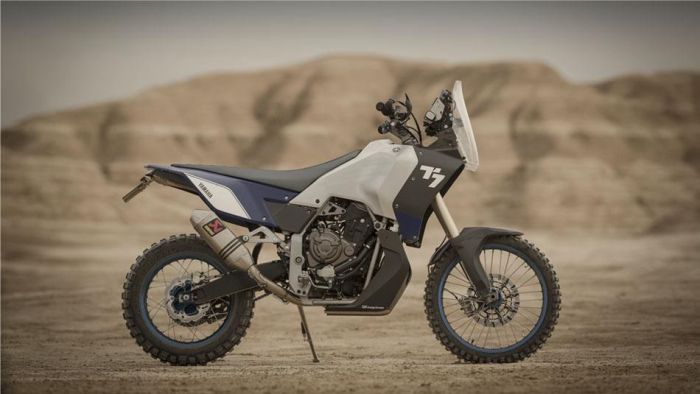 The Yamaha T7 concept is a radical, futuristic looking machine inspired by the legendary XT660Z Ténéré. Yamaha has aimed to create the ultimate mid-range adventure motorcycle with long distance versatility and pure durability, as well as a cutting-edge parallel-twin engine.
This is one that a lot of people have been waiting for, and we can't wait to get our hands on a production variant of this machine which is touted for 2018.
Ducati Multistrada 950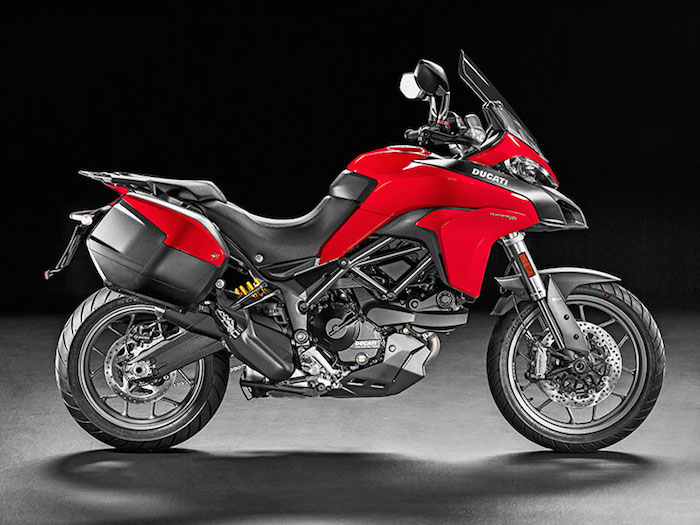 This addition to Ducati's highly popular adventure bike line-up did not disappoint. The bike provides the excitement of the Multistrada, but has a new emphasis on accessibility and affordability. Ducati CEO Claudio Domenicali described the new machine as the company's "swiss army knife".
Just as with the larger Multistrada, four different riding modes (Touring, Sport, Urban and Enduro) allow the rider to optimise the 950's behaviour to match various riding styles and road conditions. The motorcycle will become the smallest of Ducati's adventure bike offerings, behind the Multistrada 1200, and the 1200 Enduro.
As ever, ABR will be at all of the major bike launches as and when they happen over the next few months and we'll be sure to bring you the full low down in future issues.