BMW is set to introduce an intelligent emergency call system to motorcycles which will notify the need for help automatically in the event of an accident.
The technology is set to be available for the first time in a BMW motorcycle from the beginning of 2017 and is aiming to speed up response times to motorcycle accidents.
When triggered, the system will send out the position to a qualified BMW call centre which will in turn initiate the rescue procedure.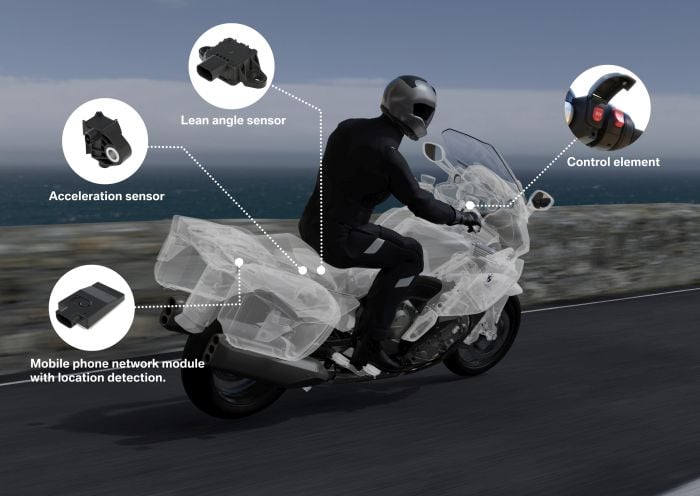 The system requires a connection to a mobile phone network in order to work and a microphone and loudspeaker is included for when the rider is connected with the BMW call centre in the event of an accident.
A crash sensor is used to detect collisions while a banking angle sensor determines what position the motorcycle is in. These sensors are said to be able to differentiate between serious accidents and those which are less so, such as a bike falling over while stationary.
Riders will also be able to trigger the system manually via an SOS button on the right handlebar. In this circumstance, a voice connection will be established with the BMW call centre before further measures are set in motion.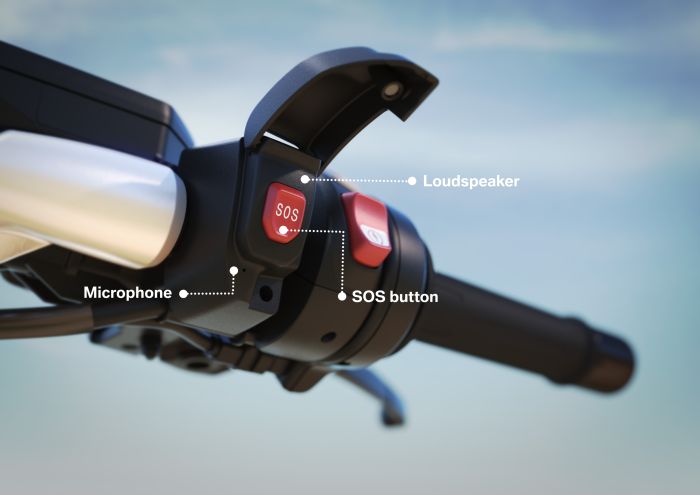 If the trigger has been set off manually, or if the fall/collision is deemed not too serious by the sensors, the rider will have the opportunity to cancel the emergency call on his handlebars before the rescue measures have been initiated.
In 2011 a pan-European eCall trial involving BMW vehicles, it was found that emergency services were able to respond more quickly and arrive at the scene of the accident 40-50% faster.
The European Commission in charge of the trial at the time estimated that using an eCall system could save up to 2,500 lives every year.
BMW expects the system to be available for the first time in a BMW motorcycle from the beginning of 2017 in Germany before being rolled out to further European markets.
The technology has been used in cars for some time now and from 2018 an eCall system will become mandatory for all new cars hitting the market.