The first rule of motorcycling is; you can never have too many bikes. And with that in mind we've compiled a list for the perfect garage. In our opinion it's worth selling the kids, grandparents and leaving the wife to achieve this state of nirvana.
Two up Tourer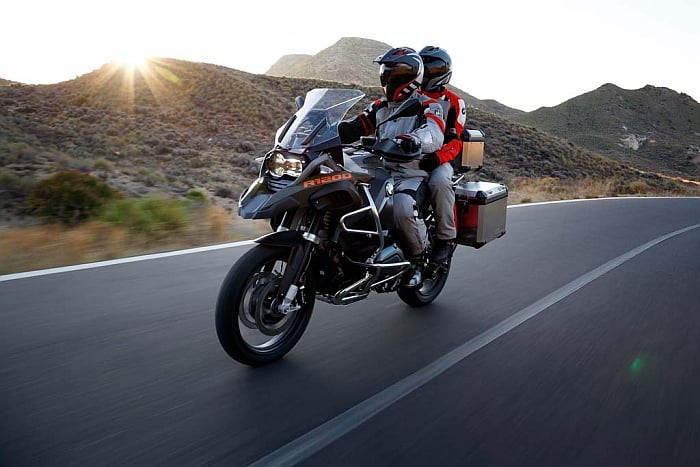 Close call on this one with the new KTM 1290 Super Adventure splitting the vote but the BMW R 1200 GSA is still the bike for hauling you, your partner and all the utensils for the kitchen sink on that trip of a lifetime. The ride is as comfy as it gets, a single tank of fuel will get you too the Andromeda Galaxy and, if you've the notion, it's powerful enough to haul a camper-van to save on hotel bills.
Do Anything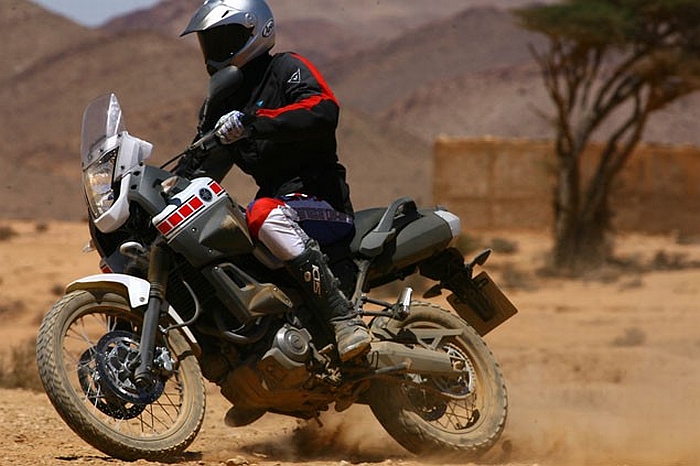 It's getting a bit long in the tooth and due an upgrade but the Yamaha 660 Tenere is still our top choice as an all rounder. It's comfortable for the long haul tarmac trip down to Morocco and the Sahara and then capable of being thrashing around on sand and pistes. There are better bikes for a road trip and far superior machines for dune bashing but not many can perform to the level of the 660 on both.
Trail Riding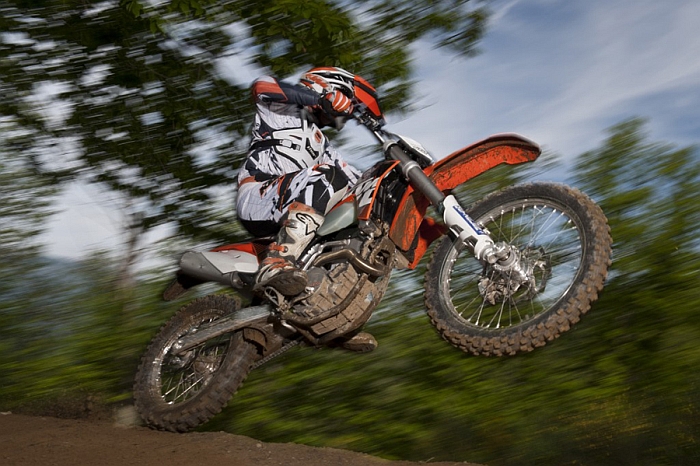 The lighter the better, eh. Well yes, we'd agree but every now and again we like a shot of power when the right hand gets in the mood and so for that reason we'd have a KTM 450 EXC ready and waiting in the garage. It's a close call with the company's Freeride in with a shout along with Honda's CRF 250 trail bike.
The Cruiser
When the urge to dress in leathers gets overwhelming the only known cure to man is to stick on a bandanna and a couple of wash off tats and head out on a Harley Davidson Dyna Wide Glide. The locals will lock up their daughters, your reflection in shop windows will look uncannily like Marlon Brando and if you get the timing right the Mrs will have the Cocoa and Rich Tea's ready when you arrive back home.
Sunday Morning Paper Ride
On a hot, sunny Sunday morning ride to the paper shop the last thing on your mind is dressing up in all the paraphernalia that goes with modern day biking. It's t-shirt, jeans and gravel rash weather and the perfect machine for just throwing a denim clad leg over on route for the Sunday Times is the Triumph Scrambler. It's got the looks to remind you of the time you looked good in a t-shirt and the modern day reliability to get you home with the newspaper still in date.