2017 looks set to be the year of the small capacity adventure motorcycle, with BMW confirming the launch of its new baby GS, the G310GS, at EICMA this morning.
The machine was spied last month by strategically placed Motorrad photographers in Germany, and today BMW officially revealed the newest addition to the GS family.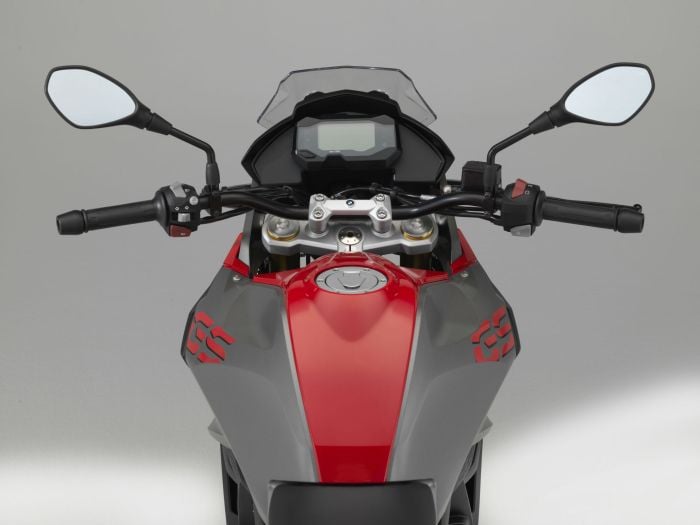 The new baby GS makes use of the same 313cc reverse-single-cylinder engine that's found in the G 310 R to make 34hp and 20lb/ft of torque, and it complies entirely with the newest Euro4 emission limits.
With this in mind, the G310GS will be A2 compliant, allowing new riders under 24-years old a bike on which they can enter the adventure scene. Of course, it's not just these new, young riders that BMW is targeting with the baby GS, but also those crying out for an adventure bike that doesn't weigh the same as an articulated lorry, or cost as much as a small mortgage.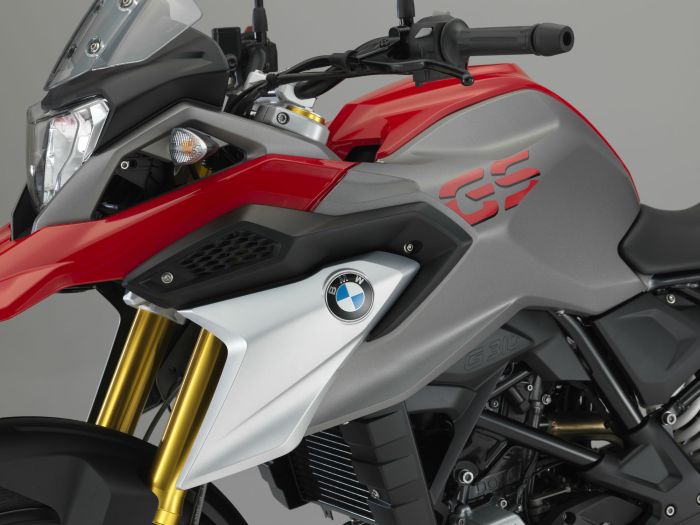 You'll get a 19" front wheel and long travel suspension to give it duel sport appeal, and a seat height of 835mm will make it more appealing to those who want the adventure bike styling, but don't fancy having to negotiate a carpark on tiptoes. Fully fuelled it'll weigh in at 169.5kg, 11kg heavier than the G310R that it's based on, but almost a 100kg lighter than the R1200GS, which tips the scales at 256kg.
Styling has undoubtedly been taken from its father figure, the R1200GS, with the front end appearing to be a scaled down version of that found on the iconic battleship-looking adventure bike. Interestingly, this model will be the only GS not to be built in Germany, though BMW's commitment to providing the highest quality in design and build quality looks to be evident throughout.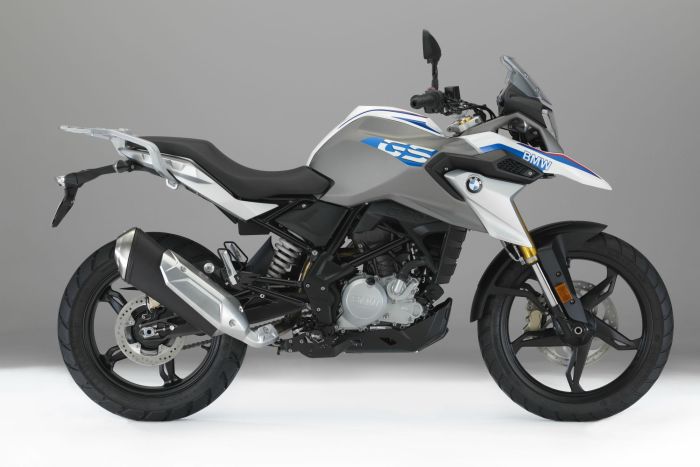 BMW says that the new GS is designed to be nimble and agile in city traffic, while robust over light off-road terrain, and "The new G 310 GS provides a relaxed seating position that enables carefree motorcycling pleasure both on the road and during excursions along forest paths and gravel tracks."
Pricing is yet to be confirmed, but you'll be able to see the new arrival at this year's Motorcycle Live show at the NEC in Birmingham (19-27 November)