More often than not new riding technology helps manufacturers look to the future, with innovations such as blind spot indicators and adaptive cruise control developed to make bikes safer than they've ever been before.
But, in recent years, there's also been a look backwards and downwards too, with focus shifting to one of the most important parts of the body when you're riding a motorcycle. That's right, we're talking about your backside.
We've got heated rider and pillion seats, and even a saddle that lowers in height when you pull in to a stop. Now another manufacturer is throwing its hat into the ring, with a new design to further your sitting pleasure.
BMW appears to be tapping into the world of tush technology with a newly-revealed patent application for an electronically-adjustable saddle, which is being lined up to go on its fleet of adventure bikes.
Here's what we know so far.
BMW's electronically-adjustable saddle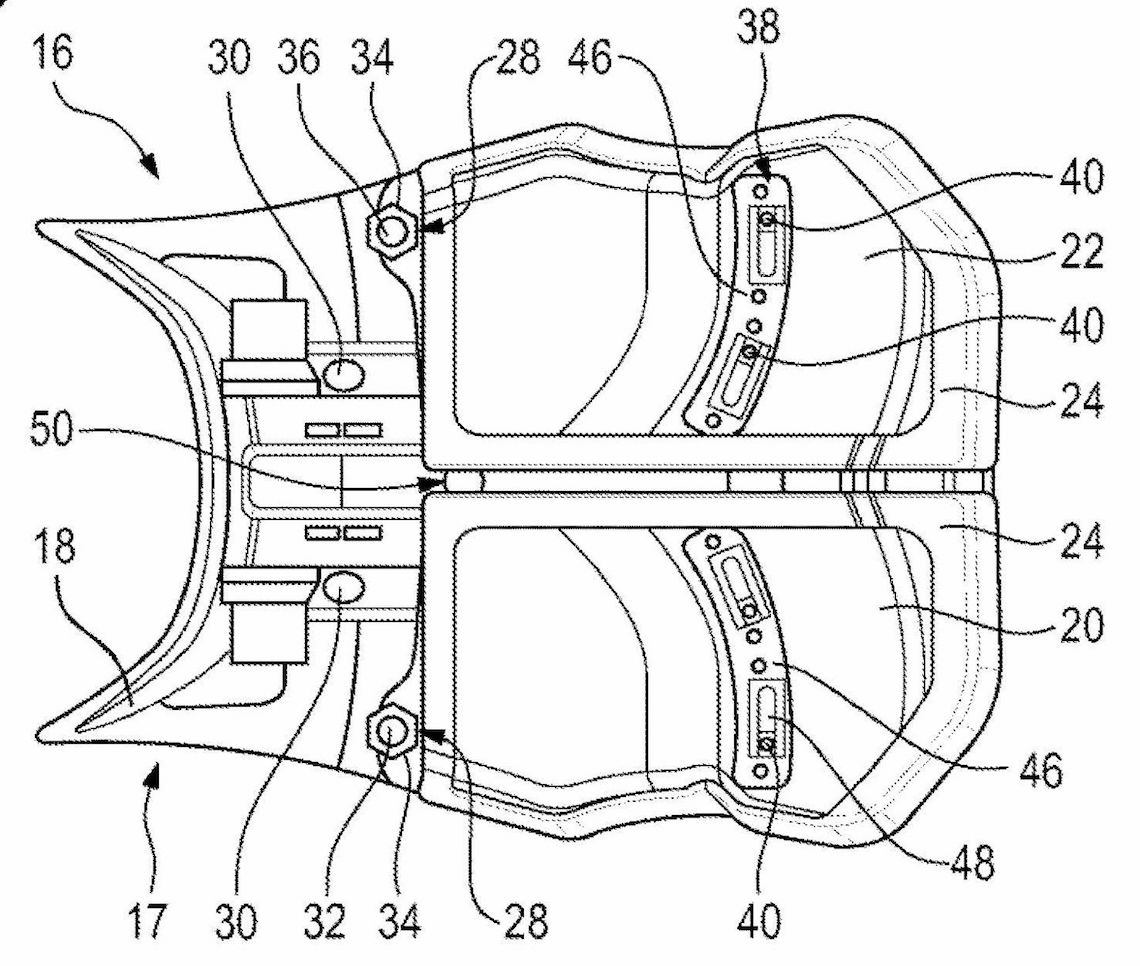 The concept is straightforward. Us bikers are all built differently yet we're expected to make do with perching on stock saddles, even when some of us may be carrying a little extra in the trunk than others.
That's the problem that BMW is looking to solve with this new saddle design, pictured above. So, how does it work?
It splits into three parts, a fixed front section and two rear sections with a split down the middle to cater for your buns. Those rear pads sit on runners and can be splayed outwards to provide a wider base for your behind.
It's a pretty simple concept, but could be a game-changer at offering tailored comfort as stock.
The initial patent is for a manual operation, i.e riders will remove the saddle, adjust it, and then refit it themselves. However, the application also includes adding 'an electric motor and/or a mechanical mechanism, by means of which the two pivoting sections can be pivoted.'
In other words, we may see an electronically-adjustable saddle in the near future, possibly controlled from your switchgear as you ride along. How's that for supreme touring comfort?
The patent application sees the design fitted to the BMW F 850 GS, but we'd also expect to see it offered as an option on BMW's full adventure and touring range when it's developed.
Is this something you want to see on your bike?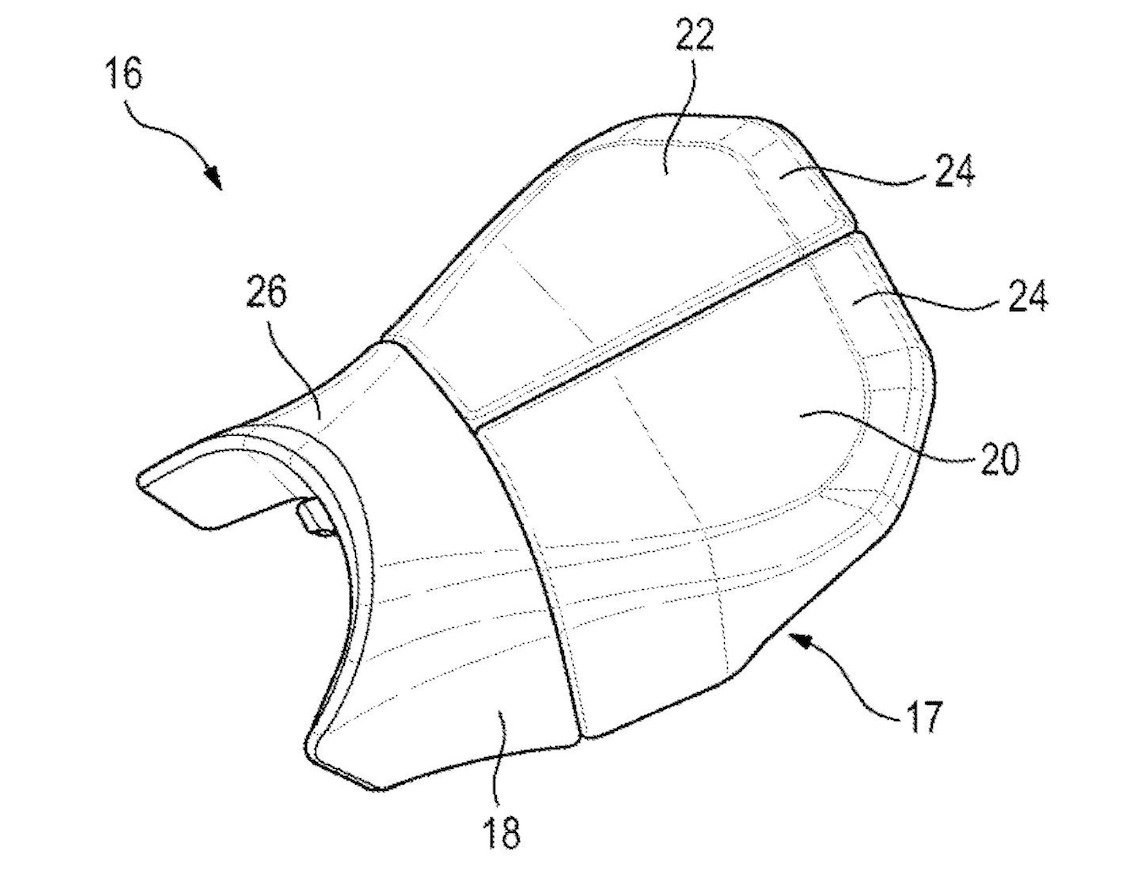 So, what do you think of the plans for an electronically-adjustable saddle? A simple and elegant solution to a problem you face, or an example of tech going too far?
Let us know in the comments.