While adventure sports bikes may not be for everyone, they are certainly proving a popular choice to those motorcyclists who are moving away from sportsbikes. They offer fantastic performance at the same time as providing a much greater later of comfort than their distance cousins.
Sure, they're not going to go anywhere near the rough stuff, but for everything else they sure do take some beating and they are a great option for those who enjoy their summer tours to the Alps.
Well, with the S1000XR BMW have a very capable challenger to the likes of the Ducati Multistrada 1200 and the Yamaha MT-09 Tracer. Here are six reasons we're so fond of it…
It's one fine looking machine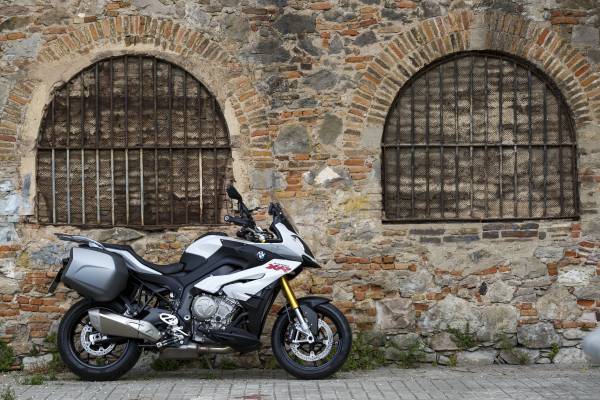 While it may not quite topple the Ducati Multistrada 1200 in terms of looks, it's certainly not far off. It's tall and sleek with some mighty fine detail and it looks even better once it's in motion.
Happily, we can also report that theS1000XR still looks the part even after adding the full suite of panniers, top box, tank bag and crash bars, and that's not something that happens a lot.
It offers exceptional performance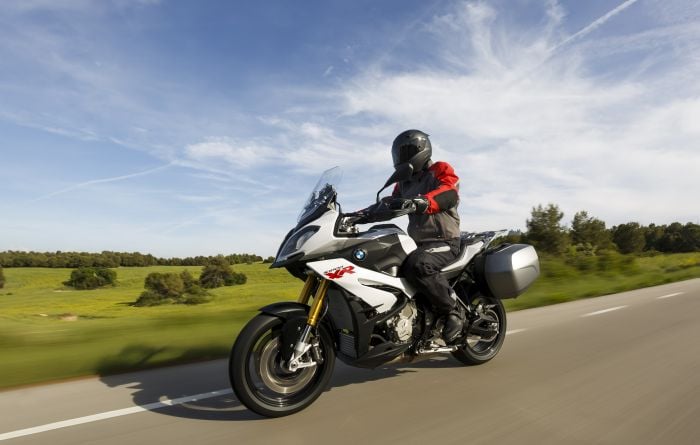 The power delivery of the XR is fantastic, with the in-line four offering excellent torque spread. On A and B roads, Alpine switchbacks, autobahns and motorways you will be more than happy.
The Gear Shift Assist (GSA) mechanism is also worth a mention. Basically, it's a quick-shift system allowing the rider to change up or down without using the clutch or dipping the revs. Sure, we can hear the groans of the anti-technology brigade right now, but for the rest of us it makes everyday riding a treat.
"The other, far more frivolous knock-on effect of a quick shift system, is the supercharged symphony emitted from the exhaust when you ping the gear lever with the throttle wide open," wrote Alun Davies in his ABR review.
It's also very decent around town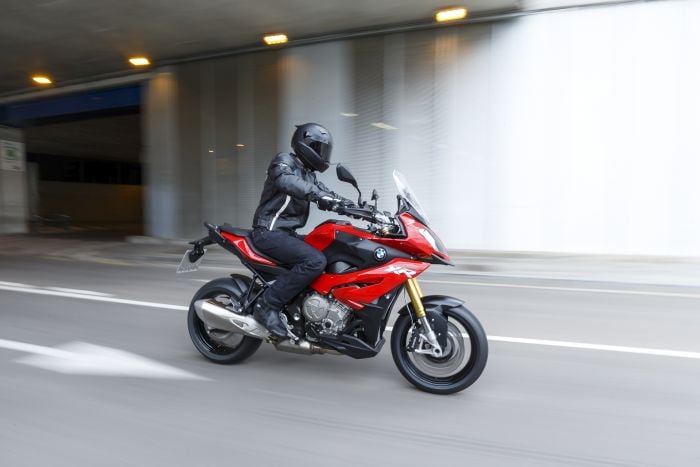 While you are unlikely to be buying a S1000XR for commuting, it's a fair to assume you'll be spending at least some of your time around town. Luckily, the XR has exemplary urban manners.
"I have to admit that I'd expected the XR to be an anxious machine in slow traffic and a bit of a handful around town, but the reality in 'road' riding mode was quite the opposite," said Alun.
"The excellent fuelling made slow riding a smooth, stress-free experience while the tall, comfortable riding stance was a great aid to visibility… No snatching, smooth clutch free gear changes, highly manoeuvrable and no tip toe wobbling at stops."
Ergonomics are spot on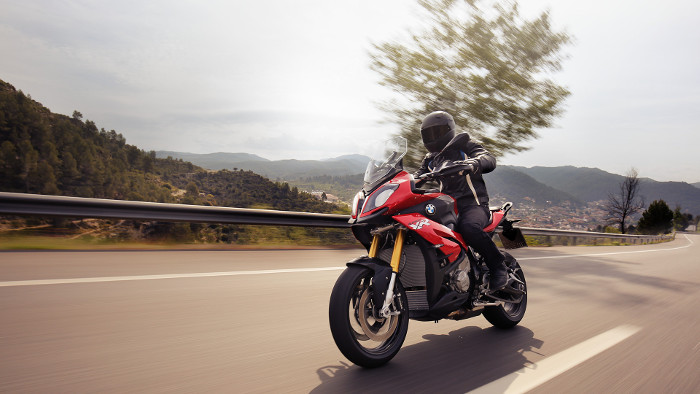 We found the hand, backside and foot positions to be pretty much spot on and very similar to that which you would find on a comfortable adventure bike.
Those surpassing the 6ft mark are unlikely to have any issues planting both feet on the floor while shorter riders are taken care of with a low seat option (820mm) and a lower-suspended version (790mm).
The handling of the S1000XR is top notch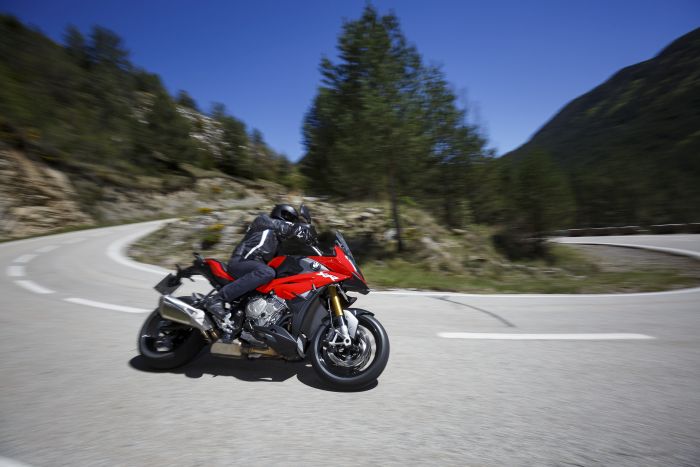 The XR takes on the most challenging of roads at a canter, partly thanks to some of the rider aids mentioned later on, and is a joy to ride. Even when fully loaded and at high speeds on motorways it is incredibly well mannered.
On the matter of handling, Alun wrote: "The XR is blisteringly fast when asked to perform, catapulting between corners at warp speed where upon it handles at a level where even I – a committed knee up man – began to contemplate what colour sliders would best suit my wardrobe."
It's packed full of useful tech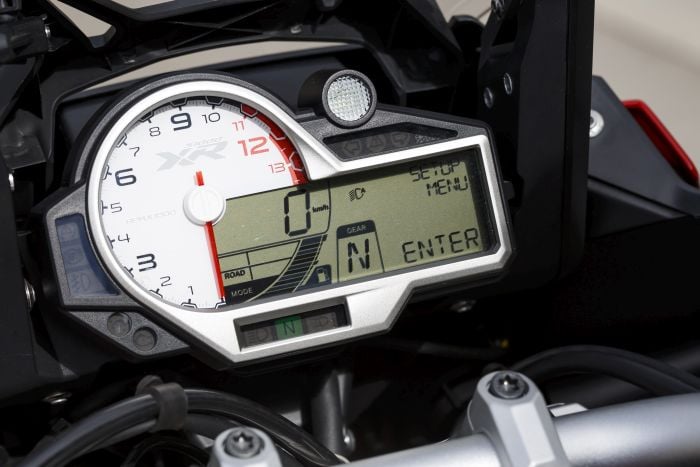 The level of rider technology is determined by your choice of model, but no matter what you choose you will be able to enjoy a clearly laid-out dash with user-friendly controls and the essential need-to-know data easily consumable amongst the rest of the information.
All models get standard ABS but the XR Sport (£13,645) and XR SE (£14,750) benefit from ABS-Pro and Dynamic Traction Control which both incorporate lean angle sensors for mid corner intervention. Not bad features to have when you're enjoying the entirety of the bike's performance.