If you're looking to cover big distances in grandiose comfort, while exploring the world on two wheels, then the BMW K 1600 range has probably already caught your attention.
The imposing 1,649cc tourers offer the pinnacle of luxury two-wheeled travel, able to cover iron butt mileage with consummate ease, even when loaded up with luggage and a pillion for good measure.
That silky smooth six-cylinder engine also offers enough performance to put the widest of grins on your face once you arrive in the mountains following a day or two of toll road cruising.
That's why we were excited to hear that BMW has updated its BMW K 1600 range ahead of the new year, bringing in a host of changes that look to improve on what is already a cracking bike.
So, without further ado, let's see what's on offer.
First look: 2022 BMW K 1600 range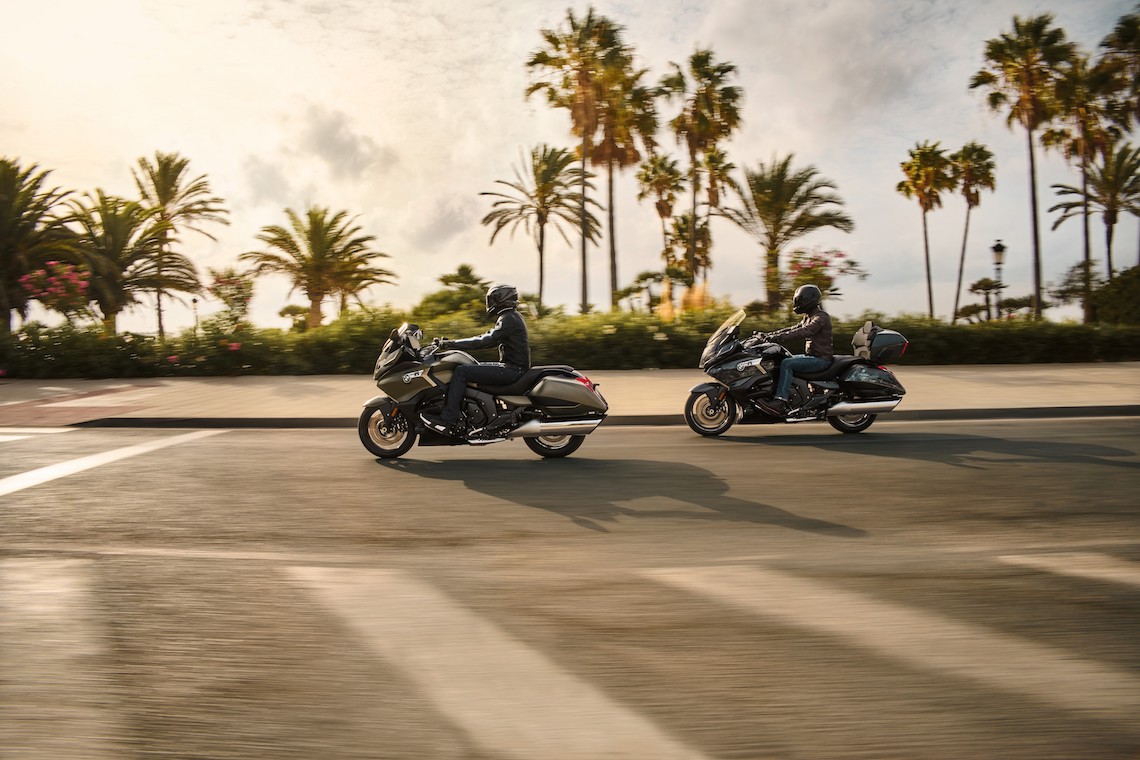 The new range includes four models, the K 1600 GT, K 1600 GTL, K 1600 B, and K 1600 Grand America. The differences between the four boils down to the equipment each comes with as standard, along with the bike's body shapes.
The K 1600 GT and GTL are presented as the 'sportier' of the two, ready to handle Alpine passes and tight hairpins, while the K1600 B and Grand America models (pictured above) take inspiration from American cruisers with a low, bagger-styled rear section.
Both the GTL and Grand America models are also specced-up with top boxes and backrests for pillion comfort and BMW's audio system, making them ready to cruise long distances in supreme comfort.
What's new with the engine?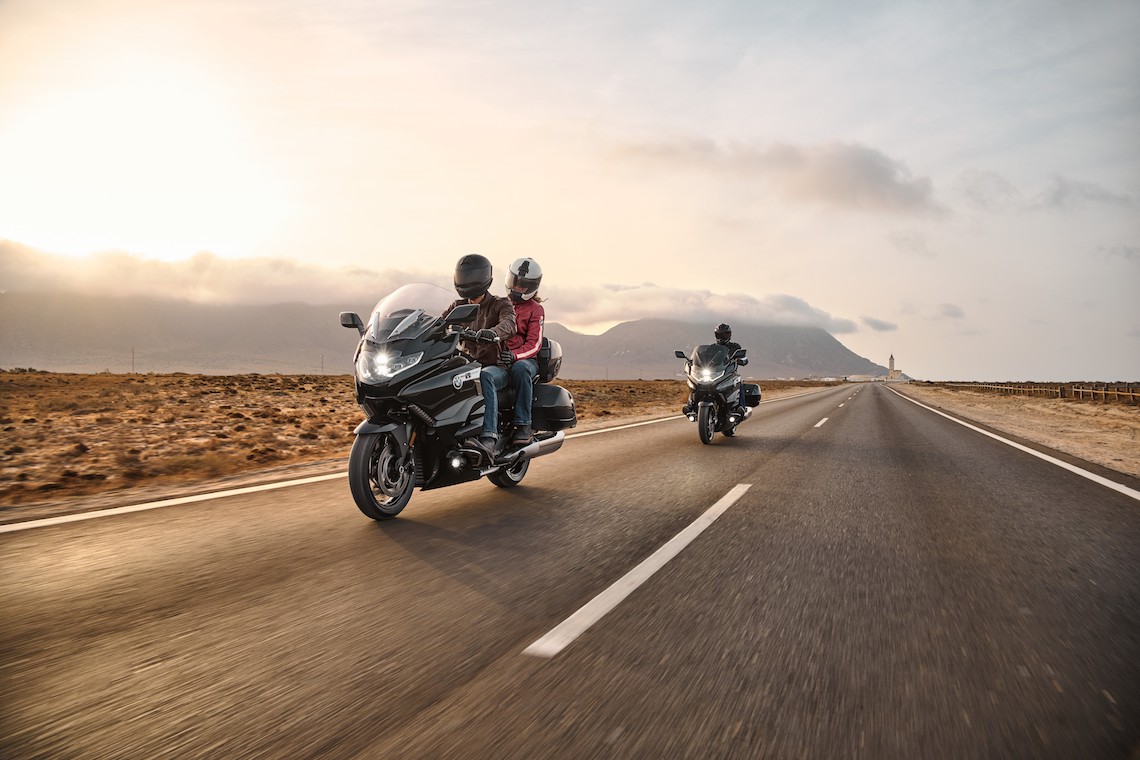 Beneath the fairings, BMW's updates are present in all four of the models.
Ahead of the new year, BMW has updated its six-cylinder, 1,649cc engine, bringing it into line with Euro-5 regulations while also improving the power and torque.
Peak power is still 160hp, as it was in the previous model, but that comes in at 6,750rpm, which is 1,000rpm sooner than before. Torque has also been increased 5Nm to 180Nm at 5,250rpm.
On paper, these changes should make the K 1600 even more suited to relaxed touring and easy riding. After all, big tourers aren't sports bikes, so you don't want to go searching for the red line to make use of all that power, especially when laden down with essentials for a long trip away.
All four models also come equipped with BMW's Dynamic Electronic Suspension Adjustment, which works in the background to keep the bike well sprung no matter how challenging the riding conditions are, or how loaded down the bike is.
Adaptive technology
Speaking of adaptive technology, one particularly intriguing feature that comes as standard on all of the bikes is the new adaptive headlight.
When cornering, braking, and accelerating, the LED headlight unit monitors the state of the bike and swivels accordingly, looking into turns when cornering, tilting upwards when braking to compensate for dive, and tilting down when accelerating to compensate for the slight squatting.
It may not be to everyone's taste but, as a self-confessed fan of technology making bikes safer and easier to ride, I think it sounds like a useful feature. Additionally there's also a vast 10.25″ TFT display that can support map navigation and phone connectivity.
On the road pricing starts at £20,215 for the K 1600 B model, climbing to £24,410 for the K 1600 Grand America model and the bikes will be in showrooms in March 2022. Find out more on the BMW website.
Or, if cruisers are more your style, check out five things we love about BMW's all-new boxer-engined cruiser, the R 18 B, which is ready to take on Harley-Davidson.