Today has been a busy day for everyone at BMW, with the company announcing no less than eight new or updated motorcycle models at EICMA. As we reported earlier in the day, the R1200GS has been given some tasty updates, while a new G310GS was official unveiled. And now, the Bavarian based manufacturer has revealed the production version of its R NineT GS, or Urban GS as it's coming to be known.After the release of the R NineT in 2013, BMW had a massive hit on their hands, so it's no surprise that it has decided to introduced a newer model and slapped a GS tag on it.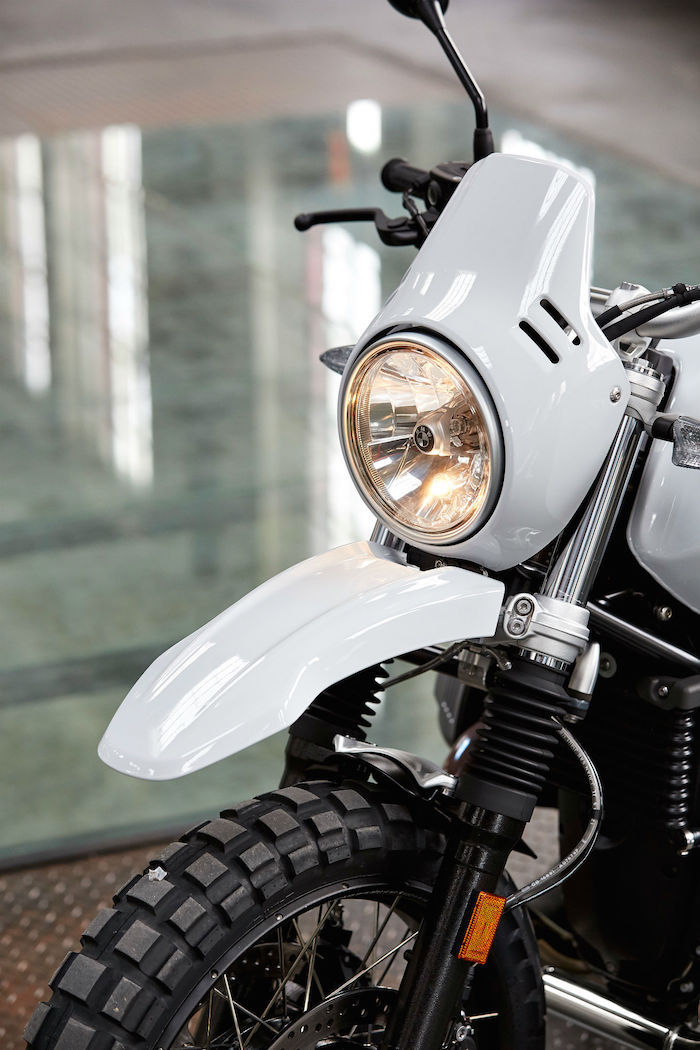 According to BMW, the new R NineT variant 'draws on the genes of the very first and legendary' R 80 GS with classic enduro styling that includes a high mudguard and headlight cowl.
With the R NineT GS, the company has taken the GS moniker and transformed it into a street-orientated motorcycle.
The frame architecture remains the same for customisers to play about with, and the bike also offers cast alloy wheels, the front wheel being 19-inch, and a blue and white colour scheme.
BMW hasn't dismissed its off-road GS roots, either, by making wire-spoked wheels and knobbly tyres an optional inclusion with the bike.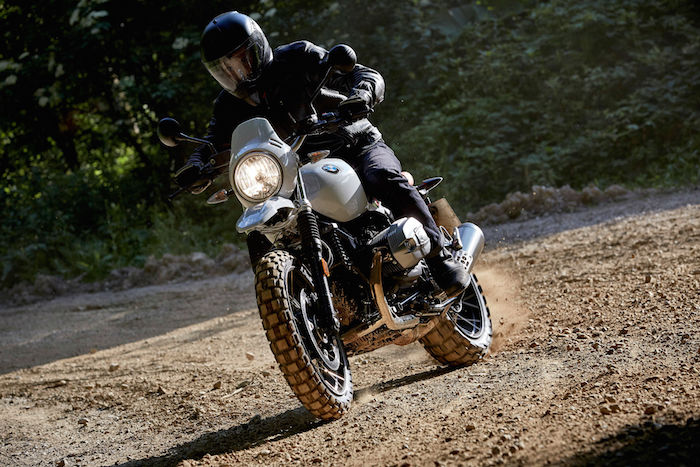 Like the R NineT, the bike is powered by a potent 1170cc boxer-twin that's compliant with the latest Euro4 emission limits.
The price of the R NineT GS is still to be confirmed, so keep 'em peeled.