Price: From £400
www.bmw-motorrad.co.uk
With the GS being the bike of choice for many adventure riders, it only makes sense that BMW offers a whole range of kit to complement its machine. Along with GS boots and the Rallye Suit, the GS helmet is a great addition for those who want to proudly display their brand loyalty.
Having said that, the quality of the lid and the subtle BMW branding make it a viable choice for those who aren't too bothered about being part of 'team BMW'. The GS retails at £400, making it one of the more expensive adventure-styled helmets out there.
The GS offers a fantastic field of vision and the visor comes with an anti-scratch and anti-mist coating, though you're also supplied with a Pinlock insert as standard. The inner of the helmet has a soft lining and well placed cushioning to provide a comfortable fit.
The GS appears to be designed with off-road use as its main focus, with the extended chin bar offering ample ventilation, and at 1.53kg for a size L it's a pretty light option.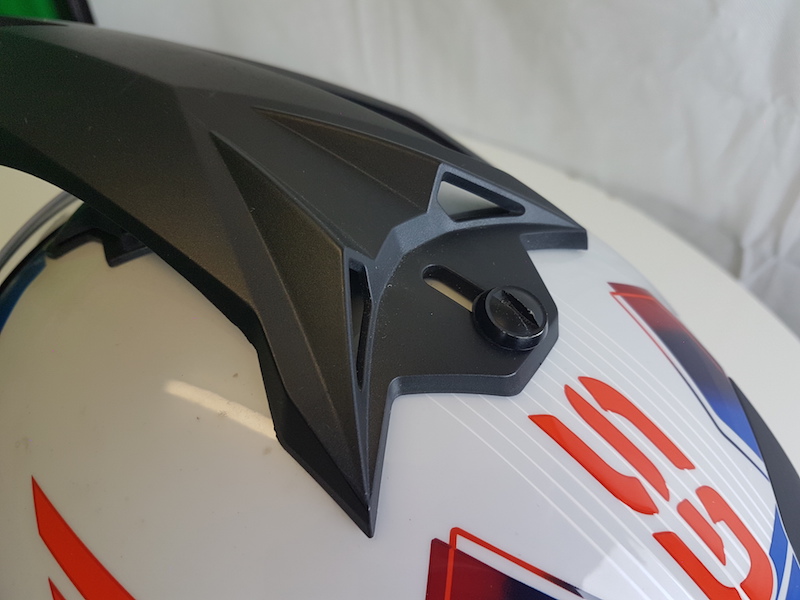 The peak seems sub-standard given the price you'll be forking out for the lid. Despite it being well vented, it begins to cause turbulence at around 50mph, and the quality of the plastic feels at odds with the fantastic quality throughout the rest of the helmet. What the peak does have going for it, however, is how effective it is at doing its job of keeping the sun out of your eyes, with plenty of adjustment on offer. It's also removable.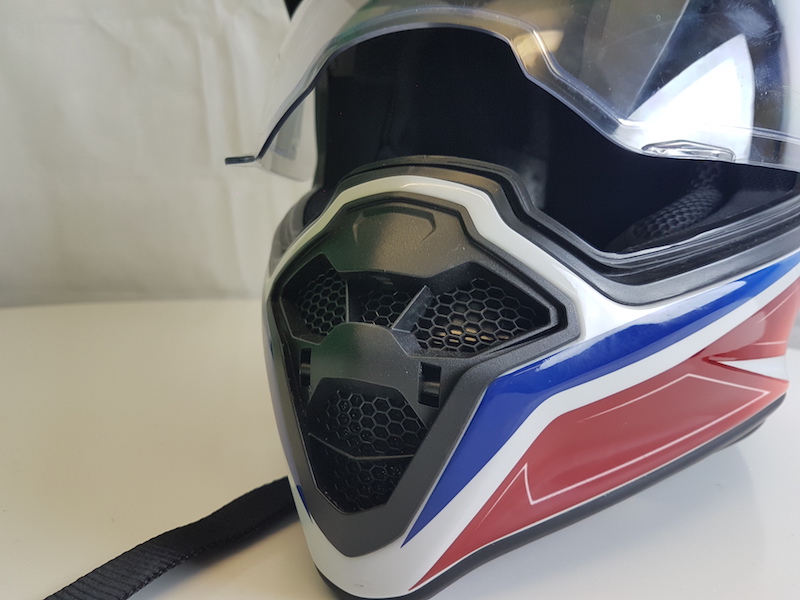 When it comes to ventilation, the GS performs well. I wore the helmet in warm conditions on multiple occasions, and for a full-face adventure helmet I stayed relatively cool. The large chin vent can be removed to allow ample air through the inlet, and a large brow vent provides a decent amount of cooling to the top of the head. The exhaust vent, which is located at the neck of the lid, does a good job of creating a cooling airflow as well.
BMW GS Helmet verdict
The BMW GS Helmet is a lightweight and comfortable lid to wear and will provide good performance both on and off-road. Of course, the question is, would you be seen in one if you don't ride a GS? Nevertheless, a cracking helmet.