When it comes to off-roading, the BMW R1200GS is not necessarily the best option thanks to the bike's sheer weight and size.
In recognition of this, BMW has joined forces with Touratech to develop the BMW R1200GS Rambler; a 'concept' bike that Touratech says is 'ready-to-go'. And the result is quite something.
The folks at Touratech have combined the engine-gearbox unit from the R1200R Roadster with the rear swingarm and shaft drive from the GS. Touratech says this helps deliver a 'responsive, high-torque drive system with 125 BHP.'
They've also shredded 50kg from the bike's weight. With the model supposedly weighing no more than 199kg, it has a slender look compared to the bulk of the GS and will be easier to shift after a fall.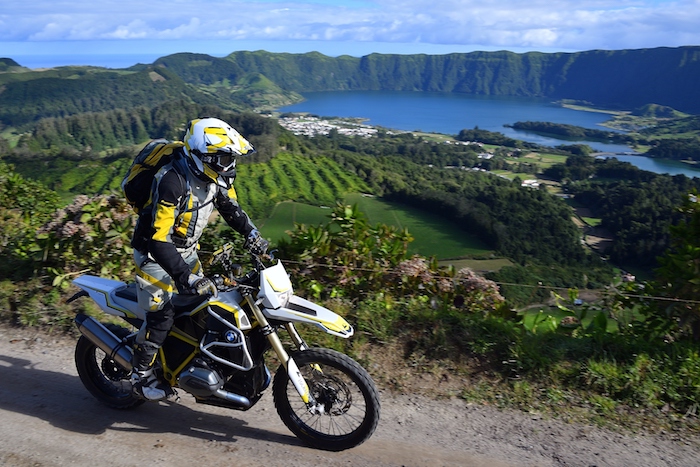 The weight saving is down to the selection of lighter materials which have been used in the production of the bike, including a powerful but lighter lithium-ion battery, and fairing sections made from a super-lightweight aluminium tube and a titanium exhaust system.
According to Touratech, these changes in materials and technologies create a superbly stable boxer, even at high speeds.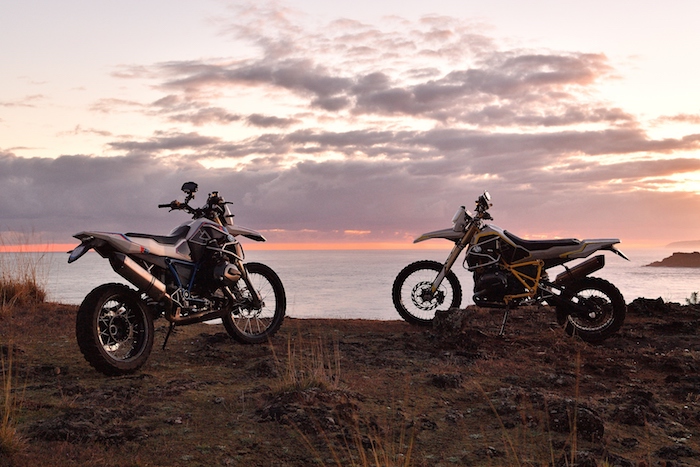 In an effort to make it more capable off-road, the firms have reinforced the frame and ditched the original faring to make way for the custom airbox with faring made from carbon fibre reinforced plastic, plus adapted protection bars.
The Rambler has a 16.2-litre aluminium tank, which also forms the subframe. A separate 1.8-litre plastic tank houses the fuel pump meaning the Rambler's fuel capacity sits at 18 litres.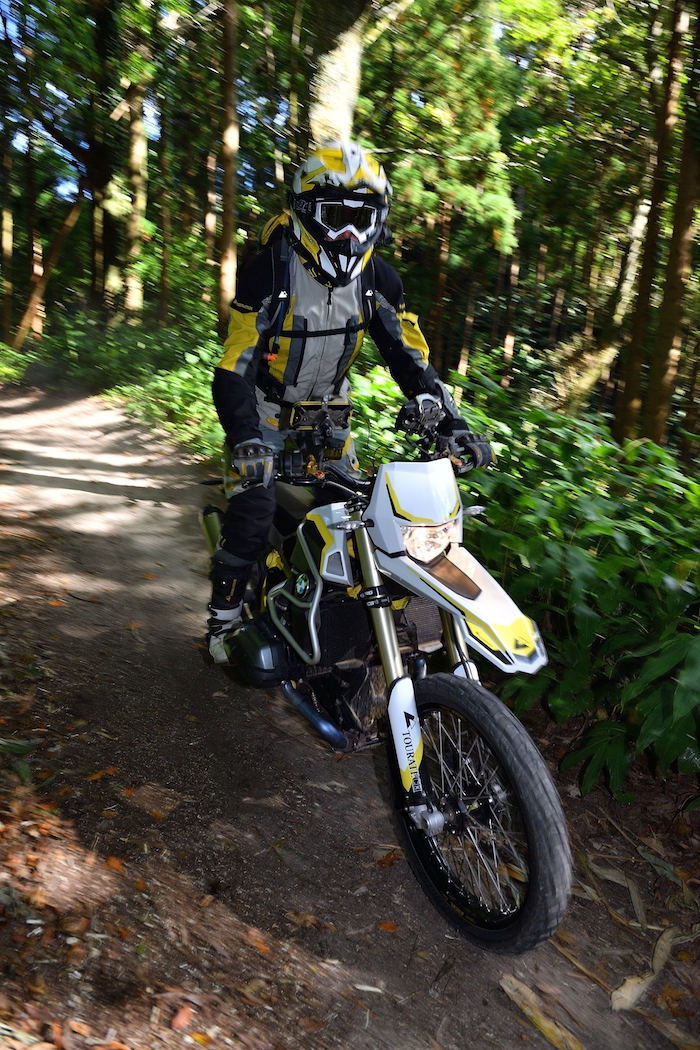 A CFRP engine guard is also built in for when you're tackling extreme rough and rocky terrains.
The prototype comes in two colour schemes: BMW's red, white and blue and Touratech's trademark black, grey and yellow.