In 2004, Charley Boorman and Ewan McGregor propelled long-distance motorcycle travel into the mainstream with Long Way Round, a journey around the globe that became a worldwide hit after it was televised.
And now, as travel restrictions ease and the prospect of exploring on two-wheels once again rapidly approaches, you can get inspiration for your next journey by checking out a piece of adventure biking history.
For the foreseeable future, Charley Boorman's BMW R 1150 GS Adventure bike and Rallye suit that he used on that epic trip will be on display at Sycamore Motorrad, a BMW dealer in Peterborough.
See Charley's Long Way Round bike up close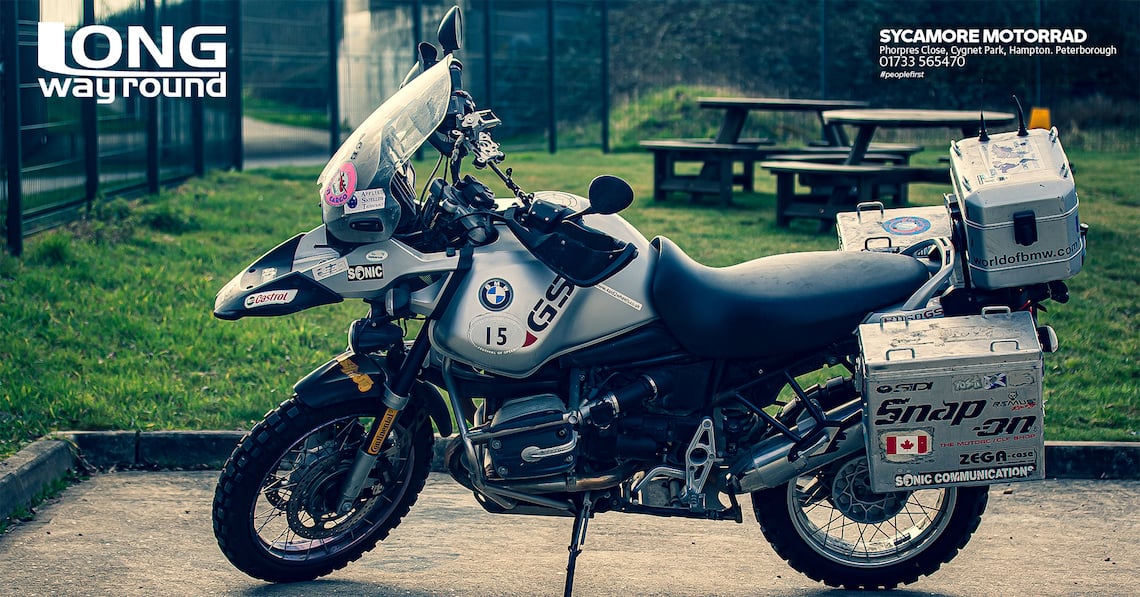 Charley's R 1150 GSA is certainly well travelled. After covering almost 19,000 miles while riding through 12 countries, each dent, scuff and scratch tells a story of the duo's around-the-world journey.
For adventure biking enthusiasts, fans of the show, or even just motorcyclists looking for a Sunday ride destination, it's a fascinating stop for any weekend ride. Both the jacket and the bike will also be displayed alongside their 2021 counterparts, to show just how far the bikes and gear have come in the 17 years since that famous trip.
Of course, the R 1150 GSA didn't just impress on the TV. It's arguably the bike that changed the motorcycling world, causing a seismic shift in sales figures away from sports tourers and sports bikes towards the adventure biking sector.
To find out more about the history of the GSA and what it's actually like to ride, you can read ABR Bike Tester Julian's full review of it here.
Where to see Charley's bike
Charley's BMW will be on display at Sycamore Motorrad, a BMW dealer in Peterborough. Head here to find out more information.