The hotly anticipated Yamaha Ténéré 700 will receive its UK launch at the Adventure Bike Rider Festival (12-14 July), it has been announced.
The Japanese manufacturer has chosen the adventure biking extravaganza at Ragley Hall, in Warwickshire, as the perfect setting to reveal its most important new bike of 2019.
That means festival-goers will be among the first people in the UK with the opportunity to test ride the Yamaha Ténéré 700, before it even hits dealerships. If you want to be among them, make sure you book your festival tickets today.
The Adventure Bike Rider Festival is sponsored by Bridgestone, and it is supported by festival partners REV'IT!, TomTom Rider, Brittany Ferries and Bennetts.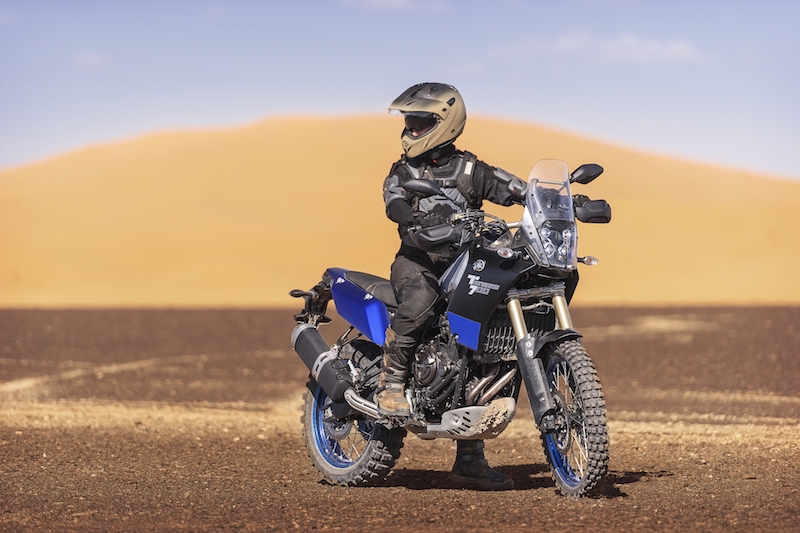 Yamaha Ténéré 700 simply brilliant
The long-awaited Yamaha Ténéré 700 is one of the most highly anticipated adventure bikes of the decade. Last year, we spoke to renowned long-distance motorcyclist Nick Sanders who was one of a select few to ride a prototype of the bike.
When we spoke to him, he'd travelled around 200 miles in north and central Wales to get a feel for the machine. He described it as "simply brilliant".
Nick added: "It's as light as I thought it was going to be. We know it's about 170kg, which is great. That makes it about 70kg lighter than the Super Ténéré and on a par with the old XT660, which in a sense is what it's replacing.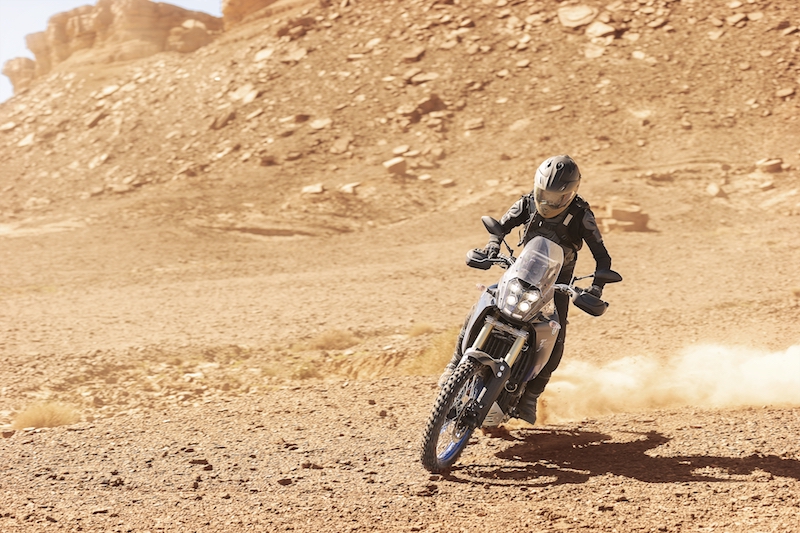 Quick and smooth
"I tell you what I did like is, that it's got a very smooth power because it's obviously got a parallel twin and it's a 700. It's the same engine stock as the [Yamaha] MT-07, which is the bike I rode to Mongolia twice over the last eight months. So, I am well conversed with the engine. It delivers well. It's quick and it's smooth."
Yamaha will be among a host of manufacturers attending the Adventure Bike Rider Festival with their test fleets. These include Ducati, BMW, KTM, Yamaha, Triumph, Honda, Suzuki, Kawasaki, Royal Enfield, Benelli. More are likely to be confirmed closer to the date.
This year's event is a superb opportunity to try out new bikes, meet like-minded riders, and enjoy a weekend of camping (or glamping) in the stunning grounds of the Ragley Hall Estate, near Stratford-upon-Avon. There will also be no expense spared on the quality of the shower and toilet facilities for those of us who like to camp in comfort.
Learn to ride off-road
There will be opportunities to learn to ride off road, free access to the Little London Enduro Park, green-lane ride outs, and an on-site adventure park. And when you fancy some time off the bike, there is a festival village to explore, guest speakers to get inspiration from, along with live music, delicious food and cold beer to enjoy.
Above all else, the Adventure Bike Rider Festival is going to be a celebration of all things adventure motorcycling, with the main focus being on everyone having a good time. We're starting something special here and our aim is to make this the largest adventure motorcycling event in Europe, and we want you to join us on our journey.
It doesn't matter if you're a round the world warrior or you simply enjoy a weekend ride on two wheels, everyone's welcome!