After years of development and hype, the release of the Yamaha Ténéré 700 was one of the most hotly anticipated motorcycle launches of 2019. Over the past nine months we've been lucky enough to have the mid-capacity adventure bike as part of the ABR long-term fleet, which means we can answer the all-important question: What's living with the Yamaha Ténéré 700 actually like?
During its time with us, the Ténéré 700 has been passed around the office like a well-thumbed copy of Penthouse at a secondary school, with everyone desperate to put the bike through its paces. Almost a year down the line, we've decided to put our heads together and come up with five reasons that we love living with the Yamaha Ténéré 700. It didn't take long, I can tell you.
Performance off-road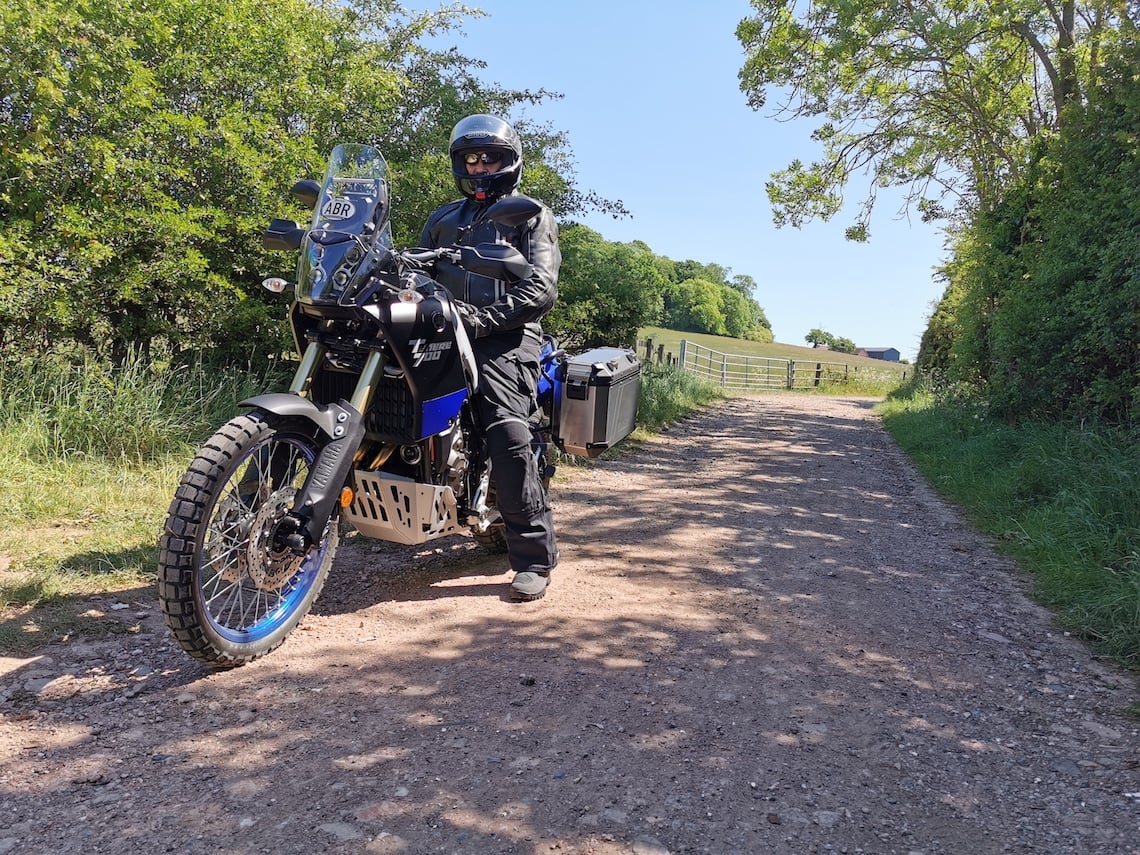 We couldn't talk about life with the Ténéré 700 without mentioning the bike's capability off-road. Yamaha was keen to make it one of the most off road-ready adventure bikes around and it succeeded with a bike that is a joy to ride in the rough stuff.
The standing position is near perfect, providing a nice upright posture and keeping the majority of your weight off your arms, which helps with fatigue on those long days on the Trans Euro Trail. At 205kg (wet), the bike is also impressively light which is confidence-inspiring when venturing down muddy, rutted trails, where you may be required to paddle to make progress or manhandle the bike to prevent a drop. In fact, sling your leg over that tall saddle and you'd be forgiven for thinking you were riding a big dirt bike.
It's a mark of how enjoyable the Yamaha is to ride off-road that it's inspired all of us in the office to ride off the beaten track more than ever. During our time with the Ténéré, Editor Bryn has enjoyed plenty of rides late into the evening linking green lanes in the Cotswolds, while Assistant Editor James has been tackling sections of the Great Western Trail in Cornwall, both returning full of praise and with the widest of grins.
Handling in the twisties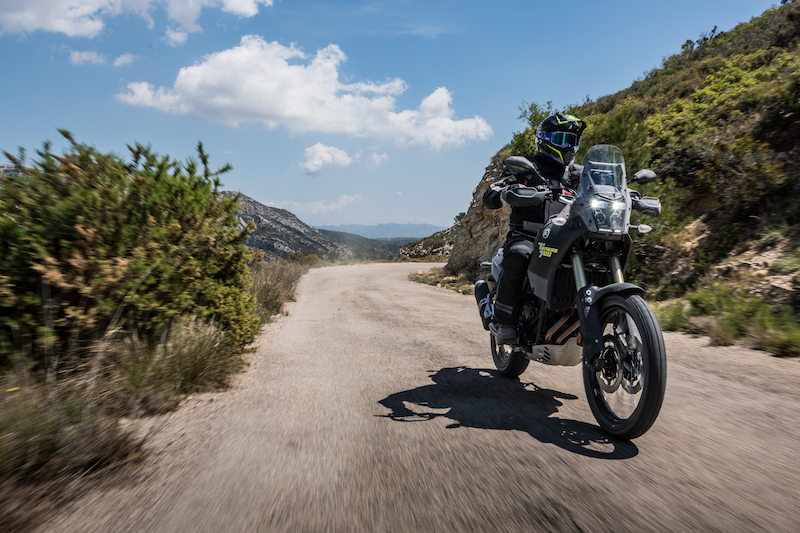 Building an adventure bike is often a tale of compromise, and you'd be forgiven for expecting the Ténéré 700's off-road bias to have a negative effect on its on-road performance. Happily, that couldn't be further from the truth. The Ténéré is fantastic in the twisties.
It's nippy and agile, making it an absolute hoot to ride through sweeping bends and tight turns. This is impressive for an off-road ready bike with leggy suspension and a big 21-inch front wheel. And boy does it make commuting to work on the Yamaha Ténéré 700 a lot of fun.
Stripped-back simplicity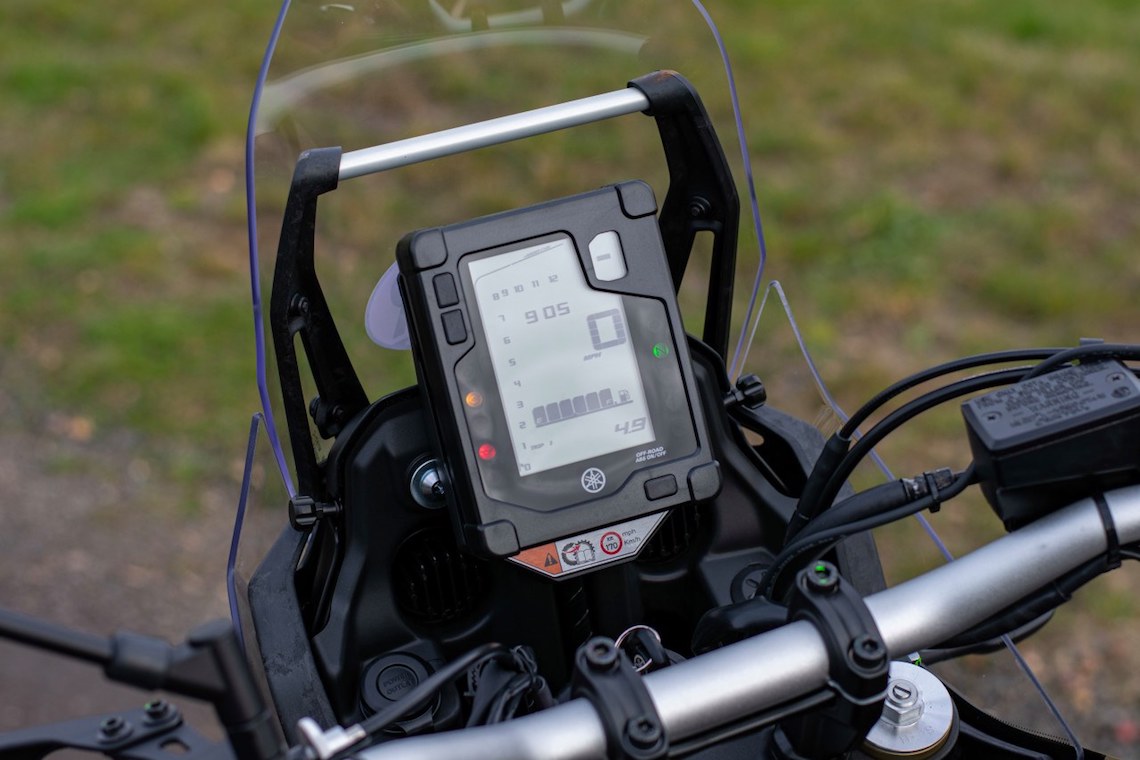 Take one look at the dash of the Ténéré 700 and it's clear to see the 'stripped-back, no frills' philosophy that Yamaha adopted during the design and build of the bike. While rival manufacturers seem to bring out more and more technologically advanced bikes every couple of years or so, the tech (or lack thereof) on the T7 means riding it is one of life's simple pleasures.
Riders venturing into the unknown will also appreciate the simplicity of the Ténéré 700, along with Yamaha's reputation for reliability. Rest assured, this isn't a bike that will require a computer to fix it in the plains of Mongolia.
The engine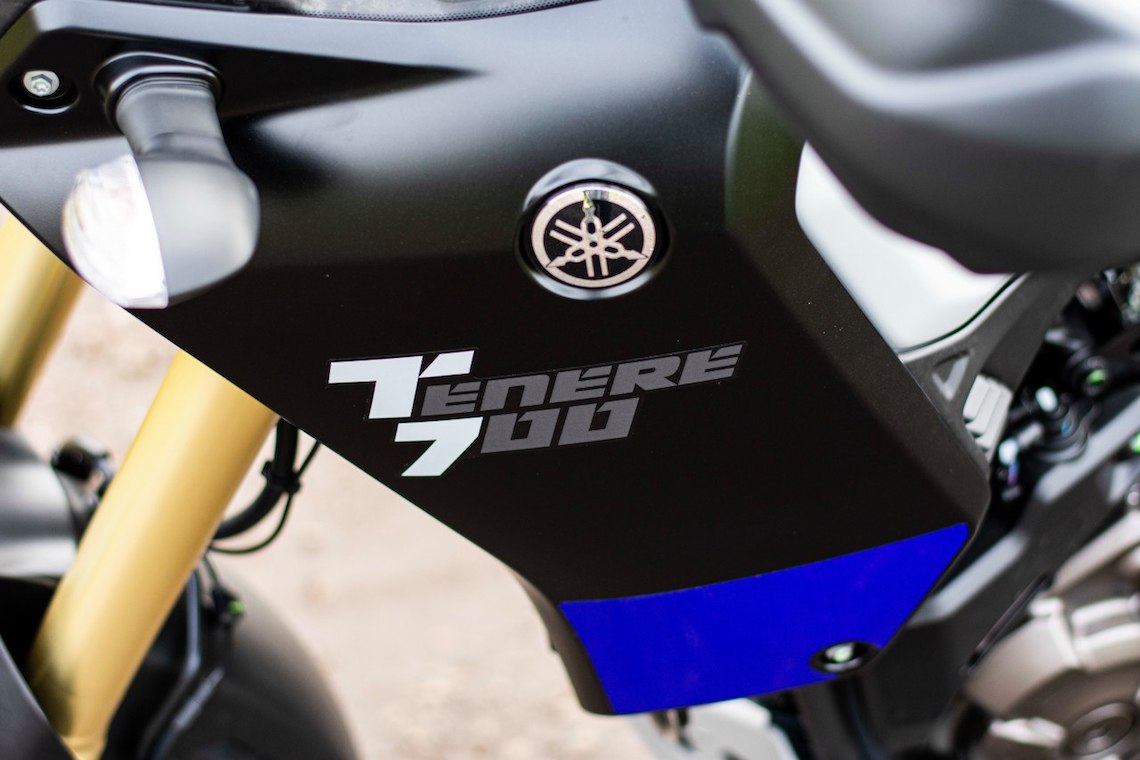 Lifted from the Tracer 700, Yamaha's 689cc parallel twin is a peppy engine which delivers a huge amount of bang for its buck. It's capable of spinning up the thrills in the bends and propelling you past slow moving traffic in the fast lane, but it's also suited for touring at a relaxed pace.
Indeed, one of ABR Publisher and Founder Alun's favourite features of the Ténéré 700 is just how suited it is to riding at what he calls Ted Simon speeds (Ted famously said 50mph was the ideal speed for touring, balancing making progress with the ability to appreciate the environment you are riding through).
At these paces, it's smooth and comfortable to ride, and doesn't tempt you into racing along in the manner that some of the more powerful bikes in the sector do.
Those looks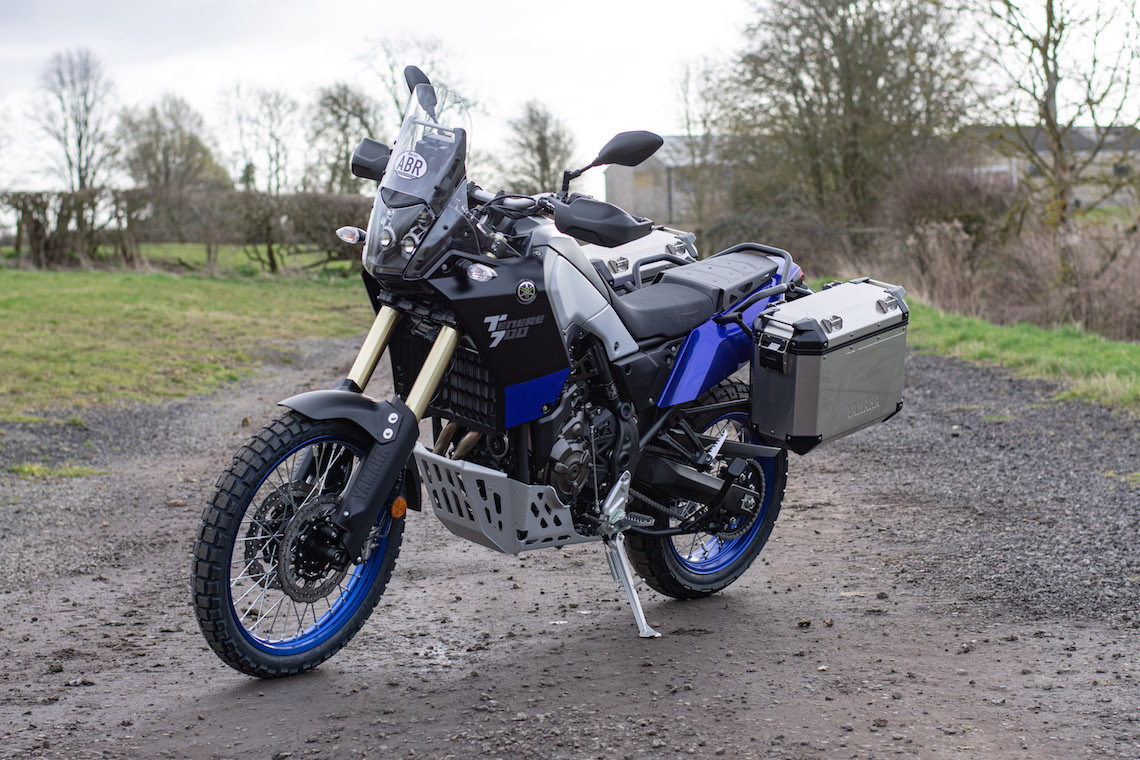 Finally, we have to talk about the Yamaha Ténéré 700's looks. Sure, beauty is only skin deep, but there's no denying the T7 is a real head-turner. We've lost count of the number of bikers, and non-bikers, who have stopped to admire those rally-ready looks, and who can blame them?
Yamaha have managed to keep the essence of the XT660Z while also bringing in some inspiration from the world of off-road rallies (the cockpit alone is enough to make you feel like a Dakar hero), and it's a look that is guaranteed to have you feeling as if you're off on an adventure, even if you're just popping to the shops.
Throw on the stock aluminium luggage, which is also well constructed, spacious and easy to attach/detach from the bike, and you have a bike that isn't just capable of going everywhere, but will also look the part when it gets there. Now, which way is Senegal?
Living with the Yamaha Ténéré 700
It's safe to say the Ténéré 700 has impressed us on a number of levels. Not only is it an accomplished off-road bike, ready to tackle whatever a weekend riding green lanes can throw at us, but it's also huge fun on the road. It's nimble and agile in the bends, with plenty of power to put a smile on your face.
Yamaha's stripped-back approach to the Ténéré 700 is also refreshing, and if looks were enough to propel you around the world, we'd be in Vladivostok by now, eyeing up the Road of Bones, which the T7 would no doubt handle with ease.
So, what's it like living with the Yamaha Ténéré 700? As it turns out, pretty damned good. The only debate in the office is who gets to ride it each week… Now, where are those keys?